As we approach October, fall is definitely in the air. The leaves are changing colors and there is termination dust on the mountains in Southcentral. My apologies for the late column today. I was in Talkeetna with friends attending the Talkeetna Brewfest, and much like this week in Alaska politics, things got a bit loose. Also, a big thanks to everyone who has read and donated to us for our special feature about Campbell Lake. It has been shared almost 7,000 times! Paxson and I worked very hard on it. Stay tuned to some fascinating follow-up articles on that.
A friendly message and reminder to all our readers, the Landmine is made possible by myself and a team of awesome Alaskans. It takes a lot of work to provide the content we do. If you enjoy the content we provide, please consider making a one time or recurring monthly donation. You can click here to donate (or on the image below) via PayPal. We would really appreciate it. And thanks to everyone who has been supportive!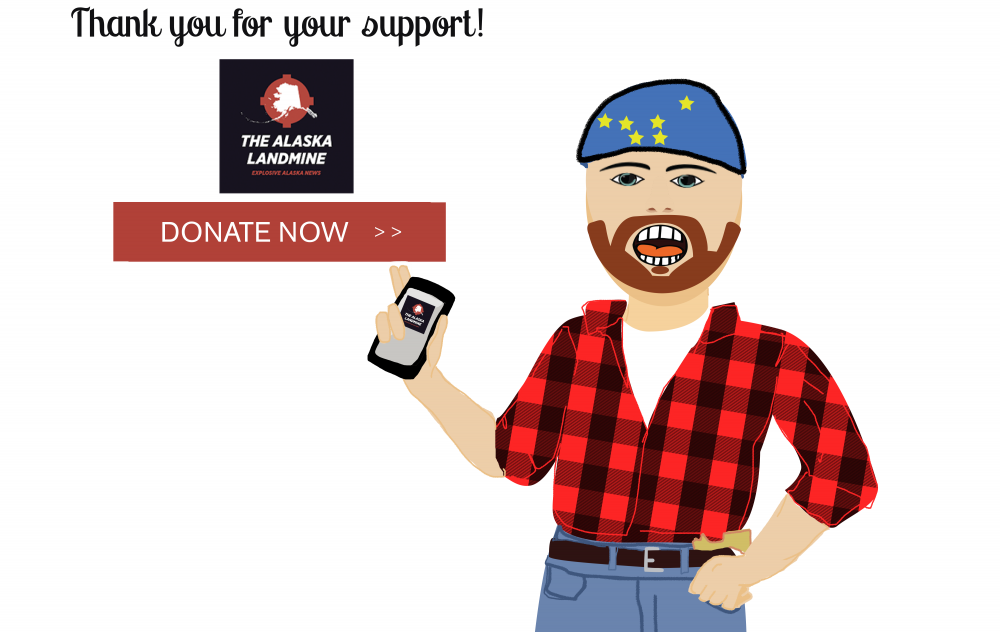 Senate Republicans Reject Laddie Shaw
The big story this week was that Senate Republicans rejected Representative Laddie Shaw's (R – Anchorage) appointment to the Senate. Governor Mike Dunleavy (R – Alaska) appointed him to the vacant seat after the sudden and tragic passing of Senator Chris Birch last month. But the appointment needed to be confirmed by a majority of Senate Republicans. The vote was 6/6, right down the lines on the PFD issue. This Landmine article explains what happened.
This vote highlights just how deep the division is in the Senate Majority over the PFD. Shaw said he supports a full statutory PFD but is open to a formula change. Birch was one of the loudest voices for a reduced PFD in order to balance the budget. He was the 11th (out of 20 members) vote in the Senate for a reduced PFD. The process Republicans used to choose the three names to send to Dunleavy was bizarre and unconventional, and that may have also played a role.
I would say that it is all but inevitable that there will be some kind of reorganization in the Senate. I would venture to guess that Senators Mike Shower (R – Wasilla), Shelley Hughes (R – Palmer), David Wilson (R – Wasilla), and Lora Reinbold (R – Eagle River), all ardent full PFDers, will be replaced with Senators Tom Begich (D – Anchorage), Elvi Gray-Jackson (D – Anchorage), Jesse Kiehl (D – Juneau), and possibly Senator Donny Olson (D – Golovin). The question is would Senators Peter Micciche (R – Soldotna) and Mia Costello (R – Anchorage) be in a new majority? They both support a full PFD. But would they decline to be in the majority over the issue? A new organization would likely be organized around the PFD issue, and have some kind of rule about it. Senators Bill Wielechowski (D – Anchorage) and Scott Kawasaki (D – Fairbanks) are also hardcore full PFDers and would likely not be part of a new majority.
The big question that remains is who will replace Birch? If Dunleavy chooses another person who supports a full PFD, they will likely be rejected. If he chooses someone who has the same position as Birch, he will be attacked by his supporters. It's a classic Mexican standoff. Dunleavy has ten days to choose another name. It's anyone's guess how this will end.
Other Happenings
Allie Banwell is no longer Alyse Galvin's campaign manager. She said she left for personal reasons. No word on who the new campaign manager is.
Claire Pywell recently started as the campaign manager for the Recall Dunleavy group.
Former Senator Anna MacKinnon was spotted in Juneau this week. Some have suggested she may be being considered as the replacement for Donna Arduin. Dunleavy announced he was letting Arduin go this week as budget director, but she may be staying on in some kind of advisory role (doubtful). However, MacKinnon is barred from working in the executive branch until January – one year since she was no longer in the Legislature. She could have just been in Juneau with her husband, DOT Commissioner John MacKinnon. Cheryl Frasca has also been mentioned as a possible new budget director.
Representatives Kelly Merrick (R – Eagle River) and Steve Thompson (R – Fairbanks) filed letters of intent for re-election this week with the Alaska Public Offices Commission (APOC). Calvin Schrage also filed a letter of intent. He is challenging Representative Josh Revak (R – Anchorage). Schrage will run as in Independent in the Democratic primary. At least one other person, Janice Park, has filed to run in the District 25 Democratic primary so far.
This looks like it could be awkward. Word has it Director Erika McConnell is going to be let go.
The Alaska Republican Party's central committee met in Fairbanks this weekend. They decided not to hold a Presidential Preference Poll next year because Trump! Governor Dunleavy was there, as well as some Republican legislators. Interestingly Senators John Coghill (R – North Pole) and Click Bishop (R – Fairbanks) did not attend. Apparently Representative Laddie Shaw was given a hero's welcome.
Did you catch the invocation from the pastor of the Church of the Flying Spaghetti Monster at a meeting of the Kenai Borough Assembly this week? It's definitely worth watching. Notice Representative Sarah Vance (R- Homer) and former Lieutenant Governor Loren Leman in the back of the room. Pastor Barrett Fletcher is a legend!
This Week's Loose Unit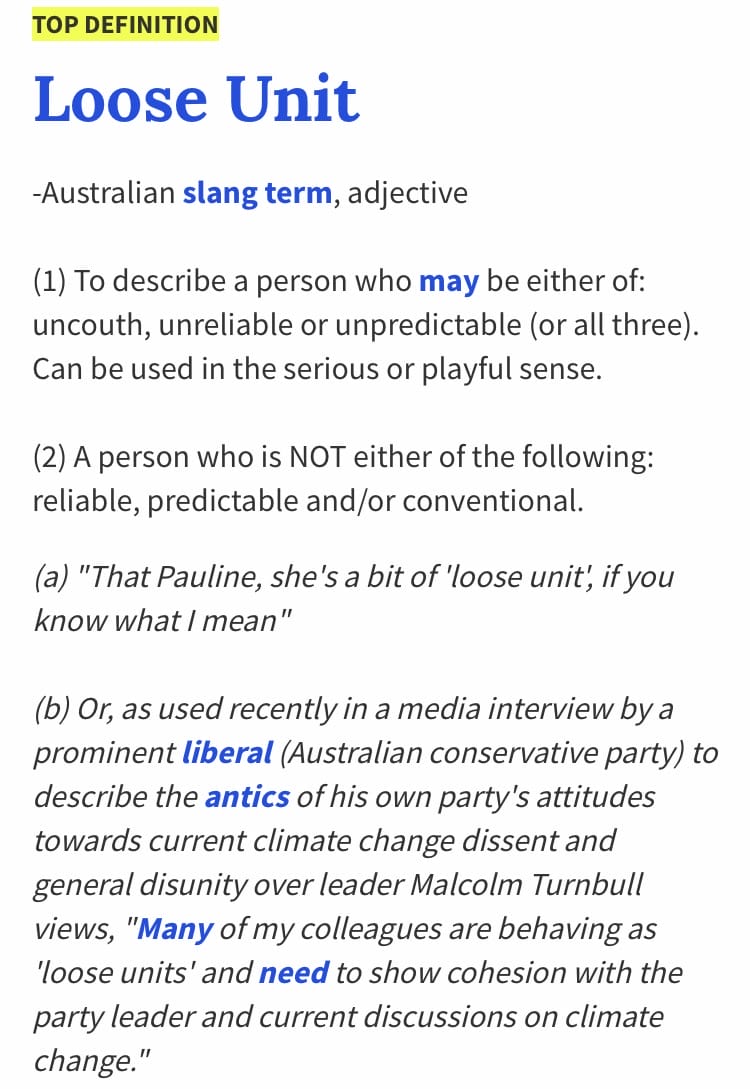 This has been a very loose week. Between Senate Republicans rejecting Shaw and the invocation from the pastor of the Church of the Flying Spaghetti Monster, there was no shortage of deserving candidates. But one event this week really stood out. This week's Loose Unit is a tie between Jonathan Quick and his campaign manager, Paul Huber. Quick is running for the Kenai Peninsula Borough Assembly. You may recall Quick briefly served as Dunleavy's Commissioner of the Department of Administration before he was forced to resign because of issues on his resume. Apparently Quick decided that holding elected office is better than being appointed to something by an elected official.
Anyhoo, someone filed an APOC complaint (check out those ads made using Microsoft Paint in Windows XP) this week alleging that Quick was part of a group, Alaska Yes, who has been running ads in favor of him and against his opponent. It is against the law for a candidate or a candidate's campaign to coordinate with a PAC. Quick said that he resigned from the group in March and was still only listed because of a clerical error. The group's treasurer confirmed that during an expedited APOC hearing on the matter this week. But then it got very loose. When the group's treasurer, who has only been treasurer for three weeks, was being questioned about her role in the group, and how the group decided on ads, she said something that surprised everyone in the room. She said they communicated by email, and then responded to a question from a commissioner about who was on the emails. In addition to members of the group, a person named Paul Huber was on the emails. Who is Paul Huber? Quick's campaign manager! Maximum loose.
Not long after the admission, Quick said he knew nothing about it, and if true, he would fire Huber. This gets way better. Check out what Republican propagandist Suzanne Downing had to say on the issue. Integrity. It's everything. Ok. But what's even funnier is Huber and his wife wrote an article for her website last month about why they changed their voter registrations from undeclared to Republican. One part of the article said, "That's the problem with the Left, they have minimal foundational values to stand on, but only a sliding scale of what is good for their agenda at the time." So loose.
Bonus Loose Unit
As I stated above, there were a lot of Loose Units this week. You may recall Branch Haymans from our Election Central event for last year's primary. He was the Mead Treadwell supporter screaming "Idiot!" at me during our broadcast. Check it out here. After, he came up to me and told me to go fuck myself because, "I was in the tank for Dunleavy." Well, he is at it again. I guess Branch was not happy about the Landmine's coverage of his son, Parker Haymans, who was just elected president of the Sand Lake Community Council. The senior Haymans walked into Spenard Roadhouse on Wednesday just before 3:30 pm. He went straight to the bar and ordered a beer. I respect that. At the same time, I was about to be a guest on the Dave Stieren Show. Haymans noticed Representative Sara Rasmussen (R – Anchorage) having lunch with Commissioner Jason Brune. He went up to them and said, loudly, "Landfield is about to be on Stieren," and then cupped his hands by his mouth and yelled, "Jeff Landfield is an idiot, and I don't care who knows!" Now that is loose! Apparently Rasmussen and Brune just stared at him in confusion.
If you have a nomination for this week's Loose Unit, or if you have any political news, stories or gossip (or any old pics of politicians or public officials) please email me at [email protected]