It's hard to believe but the November general election is just nine days away! More than 28,000 Alaskans have already voted. As expected, there have been a few October surprises this week. One of the strangest being Republican Charlie Pierce's running mate, Edie Grunwald, announced she's done with old Charlie. A lawsuit was filed that challenges West Anchorage Democratic House candidate Jennie Armstrong's residency claims. And the lightsabers from the pro-Kelly Tshibaka PAC finally arrived!
Don't forget to tune into our live election coverage on November 8! I will be joined by Mark Begich, Charisse Millett, and Ivan Moore. We will have results, analysis, and candidate interviews. Check out this great promo video made by Cale Green.
A friendly message and reminder to all our readers. The Landmine is made possible by myself and a team of awesome Alaskans. We are working hard to provide in-depth election coverage for all of the ongoing races. If you enjoy the content we provide, please consider making a one time or recurring monthly donation. You can click here to donate. We have a donation system that makes it super easy. We would really appreciate it. And thanks to everyone who has been supportive.
Edie is Out
Inevitably there are always one or two October surprises before a general election. One this week won't have much material impact on the election but is nonetheless interesting. Edie Grunwald, the running mate of Republican gubernatorial candidate Charlie Pierce, announced she is bailing on Charlie. However, it's just symbolic as the withdrawal deadline was in early September. Her decision came after a lawsuit alleging sexual harassment against Pierce was filed by his former assistant when he was Kenai Peninsula Borough mayor. Grunwald ran for lieutenant governor in 2018, finishing second in a six-way Republican primary. Her past with the National Guard scandal was a campaign issue. Maybe the third time will be the charm for Edie.
Republican Charlie Pierce's running mate Edie Grunwald says she is out and asks people to vote for Dunleavy/Dahlstrom. Alaska politics is so weird sometimes. #akleg pic.twitter.com/04cVW4T00q

— The Alaska Landmine (@alaskalandmine) October 25, 2022
Pierce has never been a serious candidate. He and Grunwald got just over 6% of the vote in the primary. But it was enough to get them in the top-four for the general. With Edie bailing and endorsing Republicans Mike Dunleavy and his running mate Nancy Dahlstrom, the little support they had is now even smaller. Pierce and Grunwald were always going to get the fewest votes in the general. And as the only other Republican ticket, most of their second place votes were going to Dunleavy/Dahlstrom. The questions now are:
What percentage does Pierce/Grunwald get on the first round? I am guessing around 5%.
What percentage does Dunleavy/Dahlstrom get on the first round? I am guessing around 45%.
How many Pierce/Grunwald votes recycle to Dunleavy/Dahlstrom? Most of them will but some people will bullet vote or rank one of the other two tickers second.
If the second votes of Pierce/Grunwald don't get Dunleavy/Dahlstrom over the 50% threshold, then it will get interesting. The question will then be who gets third place, Gara/Cook or Walker/Drygas? And then how will their votes get reallocated? Unfortunately, we will all have to wait for two weeks after the election to find out.
Jennie Not From the Block 
A lawsuit has been filed against the Division of Elections that challenges the candidacy of West Anchorage Democratic House candidate Jennie Armstrong. This lawsuit comes after a Landmine article was published that points out that Armstrong, according to her own words and actions, moved here in June of 2019. She claimed she moved here on May 20, 2019 on her declaration of candidacy, which was filed on June 1.
The Alaska Constitution requires that legislative candidates must be Alaska residents for three years when they file for office. Armstrong came to Alaska on May 10, 2019 an a pre-planned trip to visit her now-husband. She stayed in Alaska for around ten days, then left to continue her vacation around the lower 48. She came back to Alaska in June 2019. But two non-resident fishing licenses she obtained in June 2019 listed a Louisiana address as her residence, not the Anchorage address she now claims she was living at. And there is another interesting fact in the lawsuit. Alaska Statute Sec. 01.10.055 Residency states:
(a) A person establishes residency in the state by being physically present in the state with the intent to remain in the state indefinitely and to make a home in the state.
(b) A person demonstrates the intent required under (a) of this section
(1) by maintaining a principal place of abode in the state for at least 30 days or for a longer period if a longer period is required by law or regulation; and
The last part says you have to keep a principal place in the state for "at least 30 days" to establish residency. Armstrong showed up in Alaska on May 10 by her own admission. Which, according to the statute, would mean the soonest she could establish residency would be June 10. This means her candidacy is ineligible. But the Division of Elections certified her candidacy after she filed because they take people at their words when they file for office. They only investigate if someone files a complaint, which no one did for Armstrong. Her residency issue only became apparent to me after I recently saw her official candidate statement. In that statement, she says she has been a resident since 2019.
A judge should be assigned to the case tomorrow. The lawsuit references the ongoing case against Representative David Eastman (R – Wasilla). In that case, a judge ordered the Division of Elections to not certify his race until after the trial. It would be ironic if the case against Eastman, a Republican, is used to delay the certification in the case against Armstrong, a Democrat. The only other candidate on the ballot against Armstrong is Republican Liz Vazquez. Armstrong will easily win the election. But what if the court finds her ineligible after she wins? Things could get very loose in West Anchorage and the State House.
Other Happenings 
After several delays, the Kelly Tshibaka lightsabers finally arrived! The PAC who ordered the 20,000 lightsabers put out this video after they passed them out. It's definitely one of the more bizarre moments of this whole campaign cycle. The funniest part is the lightsabers were made in China.
The Debate for the State for the U.S. House and U.S. Senate races were this week. Like the gubernatorial debate, candidates were limited to short answers so there was not much substance. There were a few noteworthy moments. Congresswoman Mary Peltola (D – Alaska) wore the late Don Young's iconic bolo tie. Libertarian Chris Bye gave some classic libertarian answers. And Senator Lisa Murkowski (R – Alaska) went after Kelly Tshibaka's Alaska bona fides for only moving back to Alaska in 2019.
This Week's Loose Unit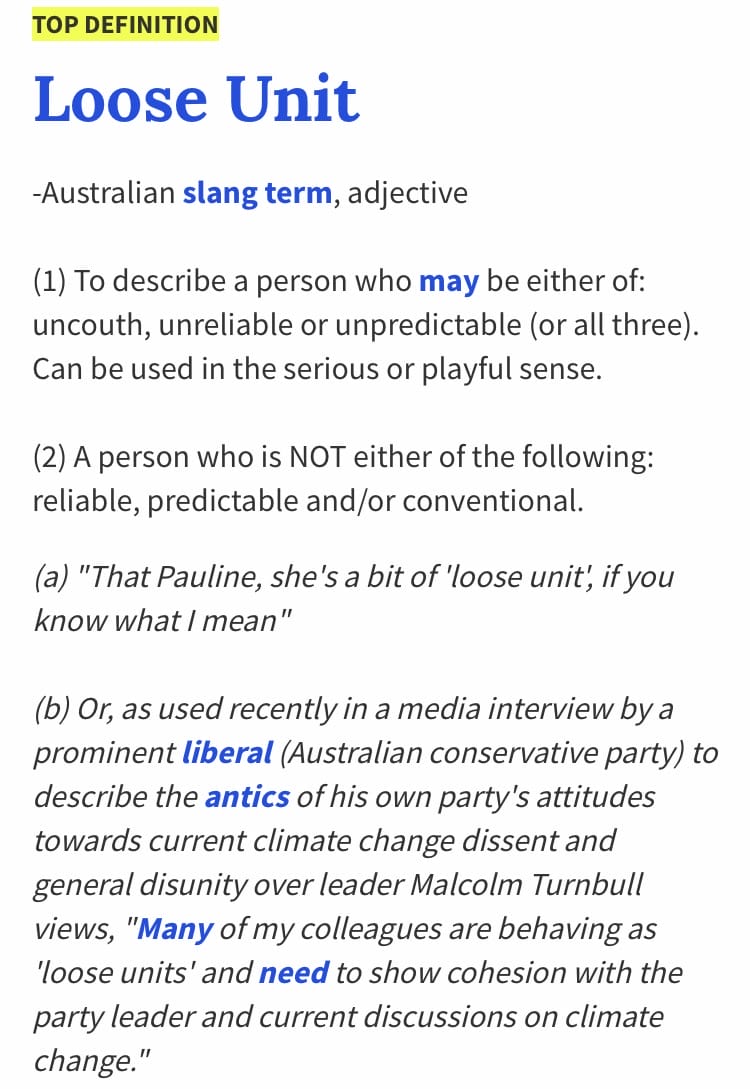 This week's designee is a first timer and someone I never thought would attain Loose Unit status. But as we all know, everyone in Alaska politics has the capacity to get loose, especially during campaign season. This week's Loose Unit is Republican State House candidate Stanley Wright. On Tuesday, Wright's campaign had a law firm send a cease and desist letter to Ted Eischeid, Wright's Democratic opponent. The letter references a lit piece from Eischeid that criticizes Wright's role in Anchorage Mayor Dave Bronson's thus far failed attempt to deal with homelessness.
Sending a cease and desist letter to a political opponent by itself is loose. But this one is another level of loose. The letter says Wright "has no engagement with homelessness in his role as an employee at the Municipality of Anchorage." Wait for it.
A May 10 press release from the Municipality of Anchorage specifically about Stanley Wright talks about his role in helping solve homelessness. The press release quotes Joe Gerace, so there's that. Wright is also listed as attending at least two Municipality of Anchorage Housing, Homelessness, and Neighborhood Development meetings. You really can't make this shit up. Classic Loose Unit behavior by Stanley Wright.
If you have a nomination for this week's Loose Unit, or if you have any political news, stories or gossip (or any old pics of politicians or public officials) please email me at jeff@alaskalandmine.com.