While summer is fast approaching the legislature is set to reconvene tomorrow in Juneau – thanks to a lawsuit on how they accepted the federal COVID aid. And thanks to a situation that can only be described as FUBAR, Alaska has once again made national and international news, and not for a good reason. See this week's Loose Unit for more on that.
A friendly message and reminder to all our readers, the Landmine is made possible by myself and a team of awesome Alaskans. It takes a lot of work to provide the content we do. If you enjoy the content we provide, please consider making a one time or recurring monthly donation. You can click here to donate. We have a donation system that makes it super easy. We would really appreciate it. And thanks to everyone who has been supportive!
The Legislature
The legislature is set to reconvene tomorrow in Juneau. Two days after the Legislative Budget and Audit (LB&A) Committee accepted the the remainder of the $1.25 billion in federal COVID aid, a lawsuit was filed challenging how they accepted the money. Long story short, there were legal concerns whether or not LB&A had the authority to accept the money Governor Mike Dunleavy (R – Alaska) had requested. Not surprisingly a lawsuit was filed by a Juneau attorney, Joe Geldhof. This Landmine article breaks that all down. So now they have to go back and ratify what LB&A did by passing some kind of bill. We will know soon what that will look like exactly.
There's a lot more to this story. Several legislators, mostly Democrats, wanted to go back to Juneau to do this. This was due to the legal concerns but it also has to do with politics and the PFD. Geldhof is part of the Permanent Fund Defenders, a group that supports the traditional PFD formula. Some of the Democrats who wanted to go back to Juneau due to the legal questions, most notably Senator Bill Wielechowski (D – Anchorage) and Representative Chris Tuck (D – Anchorage), who chairs LB&A, also support a full statutory dividend. Other Democrats like Senator Tom Begich (D – Anchorage) and Representatives Andy Josephson (D – Anchorage) and Ivy Spohnholz (D – Anchorage), have not supported a full statutory PFD but also don't want to see the legislature cede appropriation authority to Dunleavy. It's an odd alliance but if the legislature accepts the federal COVID money and passes a $1,000 stimulus dividend, everyone wins – at least politically. Election season is right around the corner. But that would involve taking another $700 million out of the Earnings Reserve. As we all know there are strong feelings about the dividend, so it's tough to say what will happen. Because the legislature is still in session until Thursday, anything goes. They may have opened up a Pandora's box. This could have all been avoided if they would have put a plan in place to meet remotely before leaving Juneau, or if they had just gone back weeks ago and dealt with this.
As I was writing this the Permanent Fund Defenders posted this on Facebook. It's pretty clear what is happening.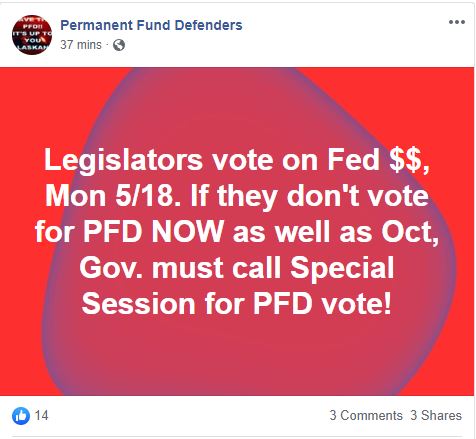 The plan is for the legislature to reconvene tomorrow and be done on Wednesday. But that may be wishful thinking. Lots of legislations want lots of things. To ratify what LB&A did and to get the money out immediately, both bodies will need to pass an effective date clause, which requires a 2/3 vote of each body (27 in House and 14 in Senate). If they don't get the 2/3 vote for an immediate effective date then the effective date is 90 days after the bill is passed.
It will all depend how bad everyone wants to get in and out quickly. If they don't get this done by Thursday it gets real tricky. The constitutional 120 day limit is Thursday. If they don't get done by then it means a special session. They can call themselves in, which requires 2/3, or 41 legislators agreeing to do that, or the governor can call them in. Whoever calls a special session gets to set to decide what items can be dealt with. Most legislators don't want Dunleavy to call a special session, he would likely include a stimulus dividend on it. But do they have the 41 votes to call themselves into a special session? Hard to say. Many of them have campaigns to run and don't want to be in Juneau. especially with the COVID situation. Maybe it will all go as planned. We will all see how it plays out soon.
Update: The legislature can also extend the session for ten more days. But like calling themselves into a special session, that also requires a 2/3 vote. It also keeps the session active, which means everything remains on the table. So if it comes down to it and they need to extend the session, and they have the votes, it seems more likely that they would call a special session rather than extend the current session. But honestly who knows what they might do.
It's worth noting that Representative David Eastman (R – Wasilla) was way ahead on all of this. I wonder if there will be any mea culpas?
It will definitely be interesting watching how this all goes with COVID in the mix. Here are the proposed protocols in the Capitol:
Other Happenings
Lieutenant Governor Kevin Meyer (R – Alaska) announced this week that the August primary will be conducted as normal. The legislature passed a bill that would have allowed it to be conducted as a vote-by-mail election but Meyer, who oversees elections, has the final say. Voters can still request an absentee ballot, vote early, or vote on Election Day.

The Alaska Industrial Development and Export Authority (AIDEA) is looking for a new CEO. Tom Boutin "resigned" a few weeks ago.
I'm going to call the headline. "Democrats take a LOT of per diem."
Speaking of per diem. I recently got an email from someone who was upset about the per diem legislators were receiving. The person specifically mentioned Senator Peter Micciche (R – Soldotna) and how he brings his family to Juneau. I replied and said lots of legislators have families and many have to get leases and pay for apartments or houses for four months. They also have to eat. The response was so bizarre and also so funny. They said Micciche and his family should eat cat food. Who even says that? Some people really want to attract our best and brightest to serve in public office…
Some residents of Campbell Lake are not excited about the prospect of developing real public access – to a public lake. There's been some talk about the city doing a land swap for a vacant lot and then using it to develop public access. Here is a recent email to the Assembly. It's about to get real loose over there. Imagine a boat launch!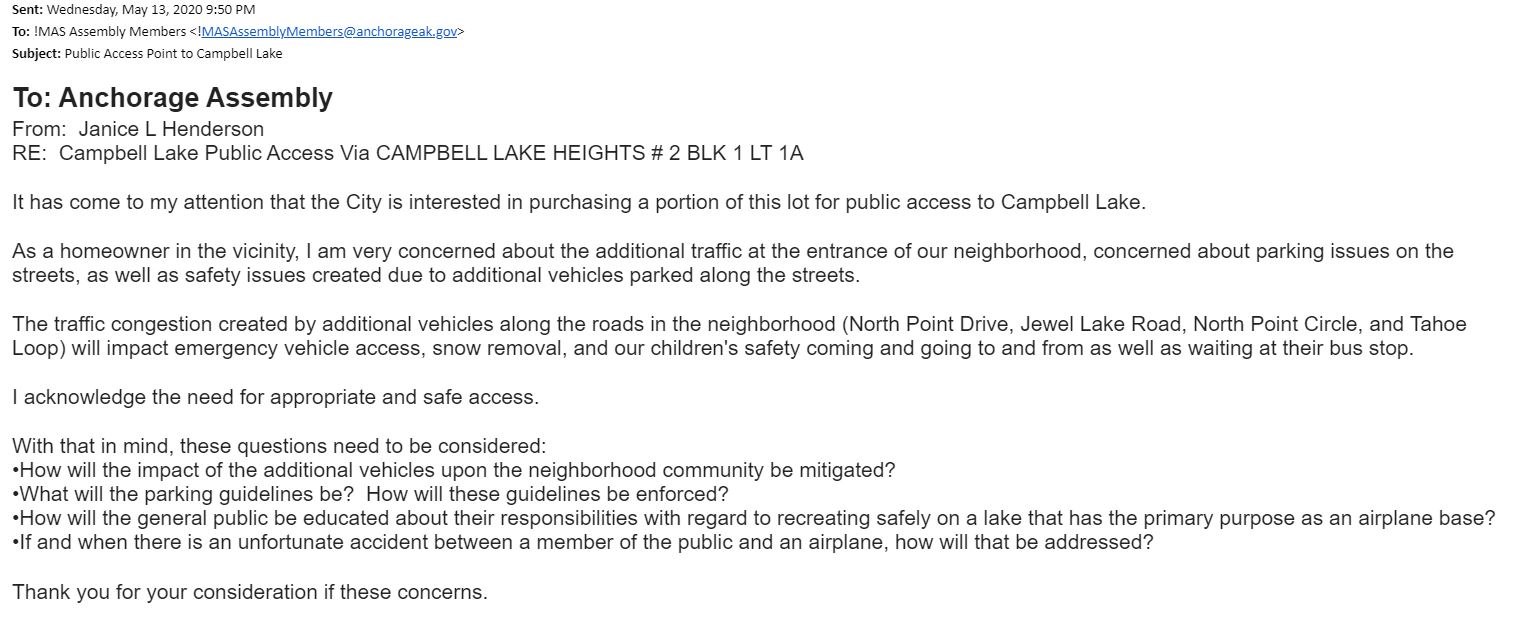 The Alaska Democratic Party held their state convention this weekend via Zoom. My man Elias Rojas in there with the big guns for Joe Biden.
This Week's Loose Unit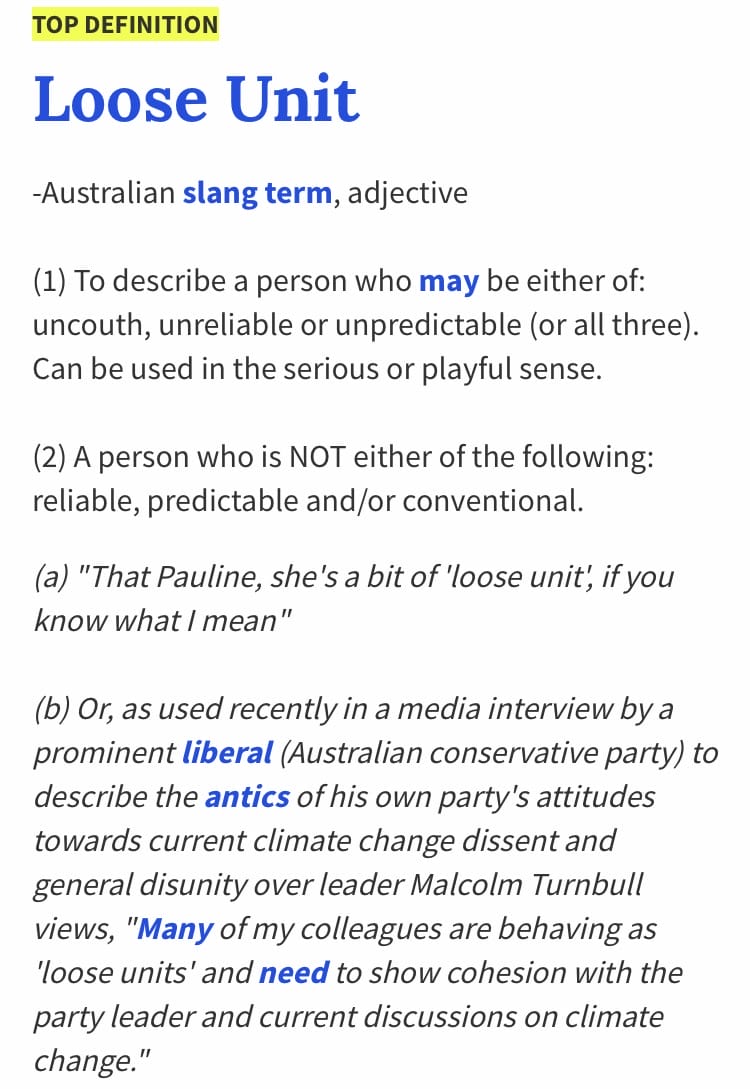 Here we go. Unless you have been under a rock or have not had internet access for the last few days, you know who it is this week. This week's Loose Unit is Representative Ben Carpenter (R – Nikiski). Carpenter set off what would become an international story by responding to an email about proposed COVID protocols in the Capitol. One of the protocols is a sticker for people who have been screened for COVID. His email, that every House member was copied on, ended with, "Are the stickers available as a yellow Star of David?

It got very loose from there. Representatives Grier Hopkins (D – Fairbanks) and Andy Josephson (D – Anchorage), both Jewish, quickly responded. I was receiving all these emails in real time – from members of both the House Majority and House Minority – and tweeting them out. From there it got real weird. Soon after I wrote an article about it, the ADN also posted an article. Here is where it got really loose. Instead of apologizing for making a dumb reference, he said this:
Can you or I — can we even say it is totally out of the realm of possibility that COVID-19 patients will be rounded up and taken somewhere? he said. "People want to say Hitler was a white supremacist. No. He was fearful of the Jewish nation, and that drove him into some unfathomable atrocities.
Beyond loose. From there the story moved quickly around the globe. The Hill, CNN, The Times of Israel, The New York Times, Independent, and many others all published stories about it. Most of them credited the Landmine for breaking the story, which is nice.
The Washington Post headline (same as Independent in U.K) was the most brutal. Carpenter, and everyone else, should take this as a lesson for the absolute wrong way to handle a situation like this.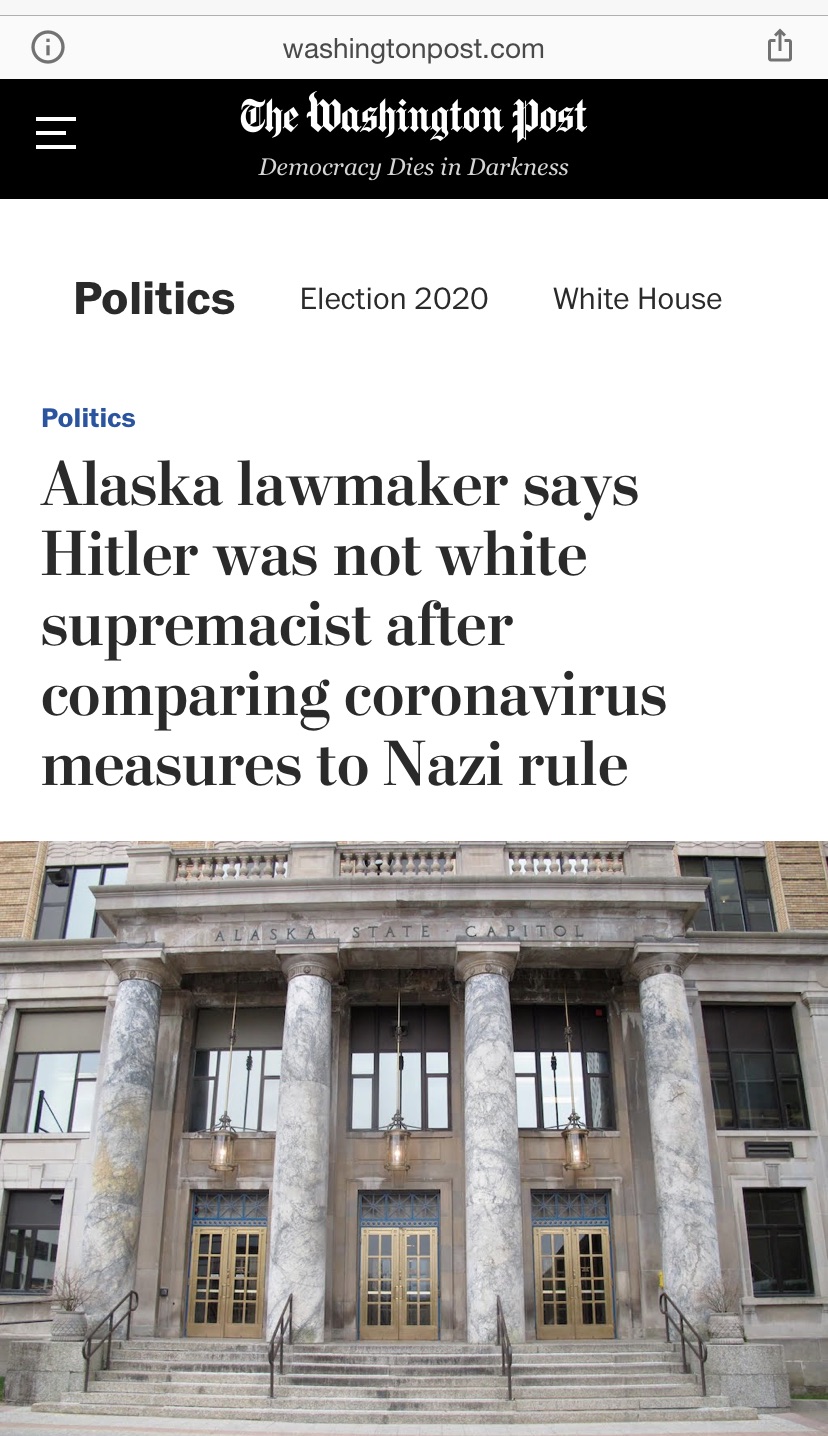 And of course Suzanne Downing was going to weigh in. She published a story with the headline, and this is not a joke, "Leftist calls for gas chamber for Rep. Ben Carpenter; Left stays silent on social media." That's definitely one of those Not the Onion headlines. That headline was based off one idiot comment on Facebook. Neat. Carpenter wrote a piece, published by Suzanne Downing of course, where he finally apologizes. He references the Scarlet Letter and the internment of Japanese-Americans during WWII. This guy could really use some PR coaching.
I'm not sure it gets much looser than this situation. And that's too bad. Carpenter tried raising some valid concerns, but instead of doing that he went full Loose Unit by making a Nazi reference. Talk about loose!
If you have a nomination for this week's Loose Unit, or if you have any political news, stories or gossip (or any old pics of politicians or public officials) please email me at jeff@alaskalandmine.com.