In a bizarre response to an email to members of the Alaska House of Representatives, Representative Ben Carpenter (R – Nikiski) asked if COVID stickers could be "available as a yellow Star of David." Jews were required to wear a Star of David in Nazi Germany. The email listed protocols that include legislators wear stickers in the Capitol that indicate they have been screened for COVID-19.
Legislators will be returning to Juneau on Monday to deal with a lawsuit about federal COVID aid. They need to pass a bill ratifying how the Legislative Budget and Audit (LB&A) Committee accepted the money.
The email that went to House members said:
Representatives and staff –
Please see the attached session safety protocols developed by LAA and reviewed by Dr. Anne Zink, Chief Medical Officer and Dr. Joe McLaughlin, State Epidemiologist
Thanks,
Here are the proposed protocols: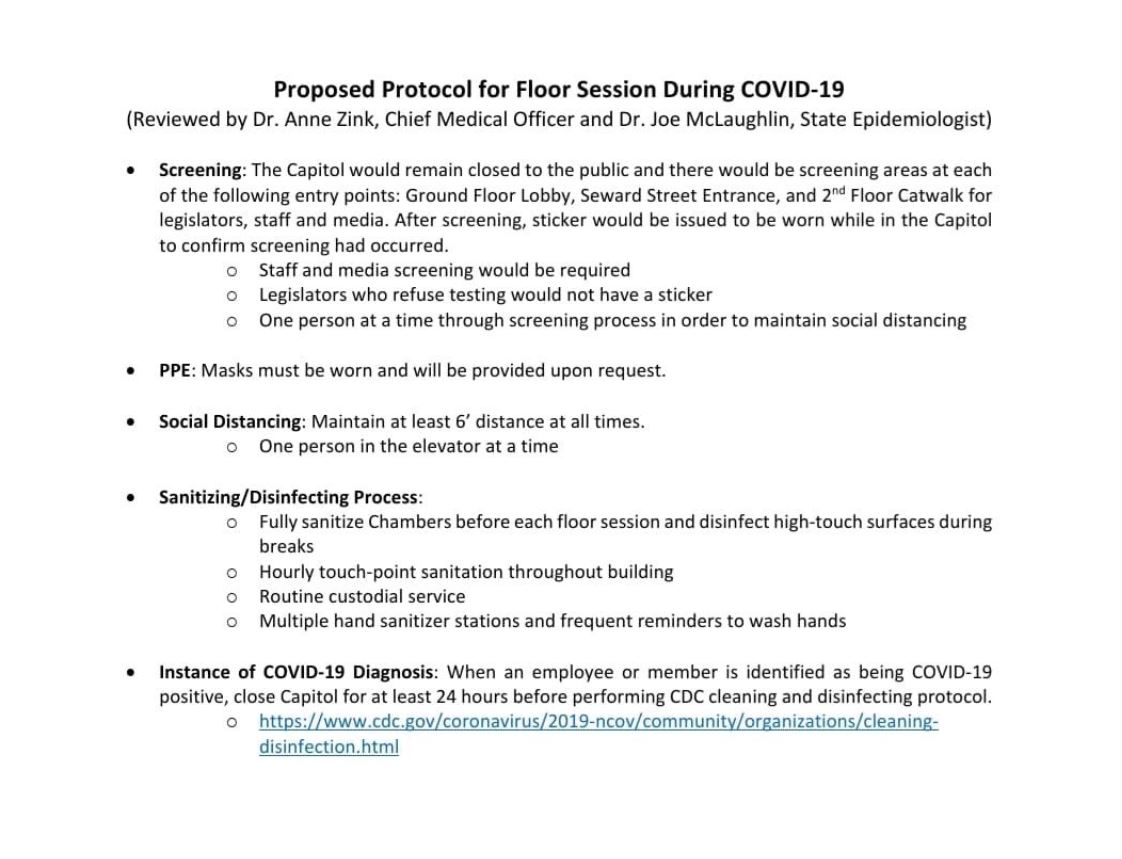 Here is Carpenter's response:

Since then several legislators have replied. Representatives Grier Hopkins (D – Fairbanks) and Andy Josephson (D – Anchorage), who are both Jewish, condemned Carpenter's remarks. Representative Sarah Vance (R – Homer) came to Carpenter's defense. Here are those emails:
One thing is for sure. It's guaranteed to get very loose next week in the Capitol.