The big news this week was former President Donald Trump's rally at the Alaska Airlines Center in Anchorage. I was there covering the event. I've never seen anything like that in Alaska politics. It was many things, surreal probably being the best way to describe it. The August 16 primary is just over a month away and yet it doesn't quite feel like it. Federal Election Commission reports for quarter 2 are due July 15, but Senator Lisa Murkowski (R – Alaska) is already reporting a big cash haul. And Governor Mike Dunleavy (R – Alaska) appointed a new acting chief of staff this week.
A friendly message and reminder to all our readers. The Landmine is made possible by myself and a team of awesome Alaskans. We are working hard to provide in-depth election coverage for all of the ongoing races. If you enjoy the content we provide, please consider making a one time or recurring monthly donation. You can click here to donate. We have a donation system that makes it super easy. We would really appreciate it. And thanks to everyone who has been supportive!
Trump Rally
Former President Donald Trump held a rally on Saturday at the Alaska Airlines Center in Anchorage. Two years ago he vowed to come to Alaska to campaign against Senator Lisa Murkowski, something he delivered on. I was approved for a media credential so I got to the arena at 6 am to get my equipment setup. It ended up being a very long day. There were already people in line at 6 am, and by 9 am the line stretched around the building and back to 36th. Say what you want about Donald Trump, but there are few politicians who can arouse that kind of crowd in Alaska and in July.
I spoke to many people in line. They were from all over Alaska and all over the country. I spoke with several people from different states in the lower 48 who follow Trump to rallies all over the country. There were a lot of people from the Mat-Su Valley and Kenai Peninsula, both Trump strongholds. There was a fairly strong sentiment against the media, with many people wearing shirts that referenced the "fake news." When I was doing a live stream a man screamed, "Coward!" as I walked by. When I approached him he turned his back on me and would not talk to me. I made it clear who the coward was in that interaction. But the majority of people in attendance were friendly and happy to talk. They were angry about the election, something Trump has continued to question with no real evidence, angry about inflation, and just angry about the overall state of the country.
One of the more bizarre things I witnessed was Mike Lindell, the My Pillow guy, just walking around by himself giving interviews and talking to anyone who was around. The dude had zero handlers. This went on outside and inside the arena. I actually got an interview with him outside of the arena. The whole thing was wild. Dustin Darden was grabbing at him while "Memory" from Cats was playing on huge speakers. It was truly bizarre. You can watch the interview here:
Once the doors opened the arena started to slowly fill up. A combination of TSA and the Secret Service were at the doors checking everyone. Another strange sight was these absolutely jacked private security guys that are apparently hired to protect Trump. One of the guy's arms were bigger than my legs! ADN reporter Iris Samuels got a photo of three of them.
Security outside the Trump rally includes Anchorage Police, secret service, troopers. Entrance screening done by TSA. But most noticeable is this private security force in the building hired by Trump. Uniform: huge muscles, tight clothes, and lots of tattoos. pic.twitter.com/xeCCW3C3sI

— Iris Samuels (@iris_samuels) July 9, 2022
There were several speakers that included Sarah Palin and Kelly Tshibaka before Trump came on stage. Noticeably absent was Governor Mike Dunleavy (R – Alaska). Dunleavy was either worried about getting booed (there were lots of Christopher Kurka and Charlie Pierce supporters in attendance) or worried about getting crossways with Lisa Murkowski. Or more likely, he was worried about both. Kurka and his running mate Paul Hueper as well as Edie Grunwald, Charlie Pierce's running mate, were all in attendance. Dunleavy's absence did not seem to bother Trump, who acknowledged Dunleavy and said he was supporting him, but did not say anything else about him during his speech. However, Senator Dan Sullivan (R – Alaska), who was also not in attendance, was not spared by Trump. While going off on Lisa Murkowski, Trump lit into Sullivan for supporting her. Sullivan has been a staunch supporter of Trump. But just like he did with Jeff Sessions and James Mattis, Trump seems to have discarded Sullivan because of Sullivan's support for his friend and colleague Lisa Murkowski. Will Sullivan respond? Doubtful. Like nearly all elected Republicans, Sullivan won't stand up to Trump under almost any circumstance.
Trump spent a lot of his speech, that lasted 90 minutes, attacking Lisa Murkowski and promoting her main Republican challenger Kelly Tshibaka. The funny thing is lots of the things that Trump said he got for Alaska, like ANWR leasing (which the Biden administration halted) and the King Cove road (which does not exist yet), were things Lisa Murkowski fought hard for. But there's no doubting how much the crowd loved Tshibaka and hated Murkowski. Does that translate into broad support for Tshibaka? Not likely, but with Democrat Pat Chesbro in the race, Murkowski will need a lot of support from Democrats and progressives to prevail.
Trump also came out hard for Sarah Palin, who the crowd also loved. When Trump invited Palin up to speak, she railed against the media, just like he had done. The odd thing is half the media there was pro-Trump media like OAN, Newsmax, Right Side Broadcasting Network, and Must Read Alaska. So much of it is an act, but he knows the crowds loves it. At one point one of the Trump event staff came up to the media stage and asked asked some of the pro-Trump media people, who he was clearly friendly with, if they wanted to interview Trump after. So much for the fake news! When Palin initially spoke, before Trump came on stage, she said her dad taught her, "Don't retreat, reload," when people come at you.
Trump also attacked President Joe Biden and spoke about the botched withdrawal from Afghanistan, inflation, gas prices, the military, men competing in women's sports, and a bunch of other random topics. He also told a story about an American general in Iraq who called himself Raisin Cane. He said Cane told him he could defeat ISIS in three weeks, instead of the three years the other generals said. When Trump asked how, he said Cane responded, "Hit em from the left. Hit em from the right. Hit em from the fucking center, sir." The crowd loved that.
Regardless of your feelings about Trump, it's clear he still has a fervent and strong base of support. The arena was filled to capacity and there were still a lot of people outside trying to get in. I would be shocked if he doesn't run for president in 2024.
Other Happenings 
At the same time as the Trump Rally, Planned Parenthood held a pro-abortion rally at the Park Strip in Anchorage. This probably explains why there were so few protestors at the Trump Rally. Paxson Woelber was at the Planned Parenthood event and took several photos. You can see them here.
Lisa Murkowski's campaign is reporting a cash haul of nearly $1.7 million for quarter 2.
Sen. @lisamurkowski's campaign is reporting "nearly $1.7 million" in contributions for quarter 2. This puts here total to more than $6 million. FEC reports for quarter 2 are due by July 15. #akleg

— The Alaska Landmine (@alaskalandmine) July 11, 2022
Governor Dunleavy appointed Tyson Gallagher as acting chief of staff this week. Gallagher replaces Randy Ruaro, who is dealing with some family stuff. Gallagher is Dunleavy's fourth chief of staff since he was elected in 2018. Gallagher has served as Dunleavy's deputy chief of staff since March 2021. Prior to that he was GCI's government affairs person. Gallagher has also worked as a legislative staffer and at the Office of Management and Budget. He's smart, respected, and understands state government. He's a great choice. Congrats to him on the promotion.
Democratic U.S. House candidate Mary Peltola held a fundraiser at the home of Mark Begich and Deborah Bonito on Thursday (7/7/2022). A source reports Peltola raised over $26,000 in individual donations.
Republican State House candidate Forrest Wolfe released this touching campaign video where he talks about his mom's death from cancer, and why that inspired him to donate his hair to Wigs for Kids.
This Week's Loose Unit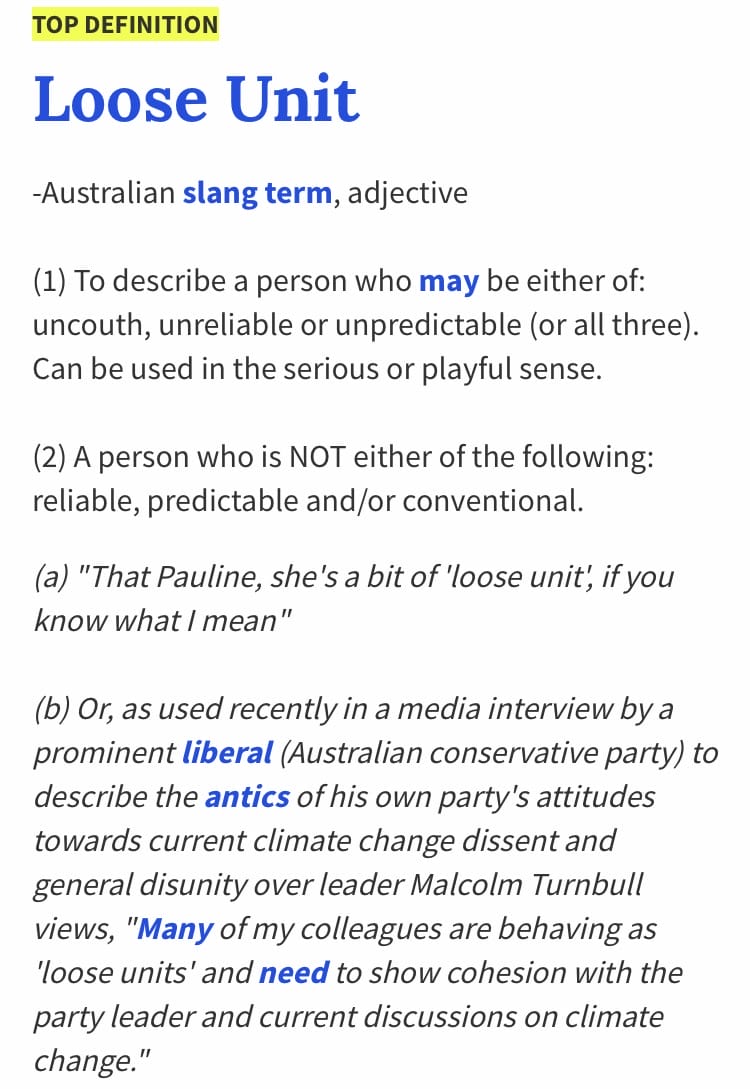 This was definitely one of those easy weeks. This week's Loose Unit is Automatic Welding & Supply. On June 22, Alaska Resource Education held a charity golf tournament at Moose Run Golf Course. The key word here being charity. Dozens of teams registered to play. Automatic Welding & Supply won the morning shotgun with a score of 55. But it turns out the Automatic Welding & Supply folks had long been suspected of cheating, but it could never be proven. Until now. Little did they know that an informant was placed on their team. The informant later reported to Moose Run that they had in fact scored a 66, not a 55. Very loose. They were disqualified from the tournament and banned from future tournaments at Moose Run. Classic Loose Unit behavior. This Landmine article provides a lot more detail. Here is the best part:
In an email obtained by the Landmine, Moose Run told the team, "I have had multiple complaints that your teams have turned in incorrect scores before, however I have never had proof until the A.R.E tournament… This is a blatant and inexcusable disregard for the rules and integrity of the game of golf." The email went on to state, "As a PGA professional, it is my duty to protect the field from dishonest competitors and I am informing you now that you are disqualified from the A.R.E. tournament as well as any future tournament ran by Moose Run Golf Course."
After the story was published, several people reached out and told me the Automatic Welding & Supply folks have been winning golf tournaments for years. Hyper loose! Stay tuned for more coverage on these Loose Units.
If you have a nomination for this week's Loose Unit, or if you have any political news, stories or gossip (or any old pics of politicians or public officials) please email me at jeff@alaskalandmine.com.