I hope everyone is enjoying the Labor Day weekend. If you did not make it to the Alaska State Fair in Palmer, tomorrow is the last day! Tomorrow also marks three weeks of the third special session. The only significant thing that happened this week was the House passed a bill with an $1,100 dividend. The bill is now in the Senate. Only 11 days remain until the end of this session. Though it sounds like a fourth special session is a distinct possibility.
A friendly message and reminder to all our readers, the Landmine is made possible by myself and a team of awesome Alaskans. It takes a lot of work to provide the content we do. If you enjoy the content we provide, please consider making a one time or recurring monthly donation. You can click here to donate. We have a donation system that makes it super easy. We would really appreciate it. And thanks to everyone who has been supportive!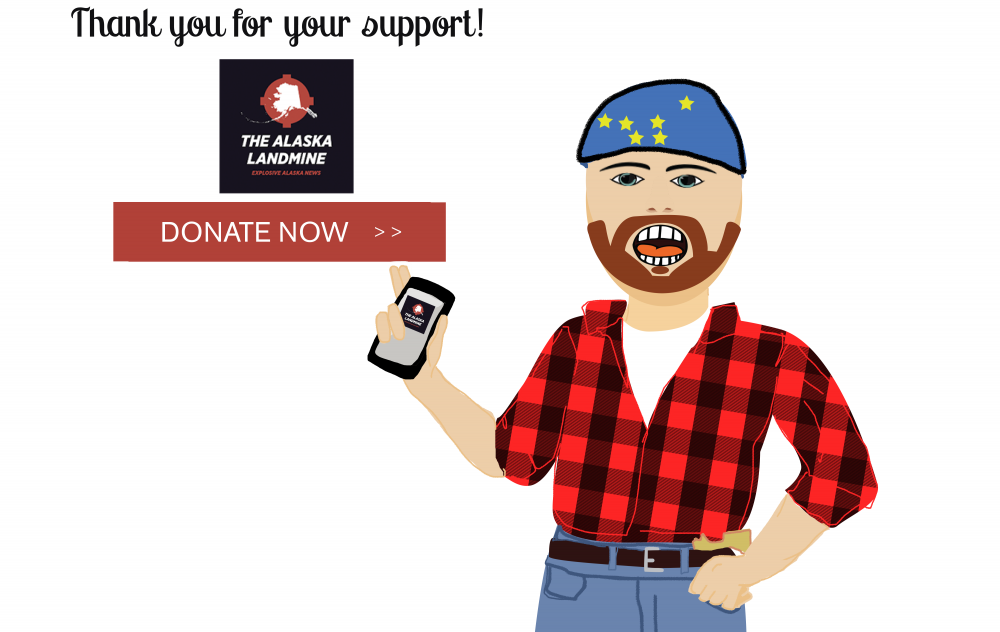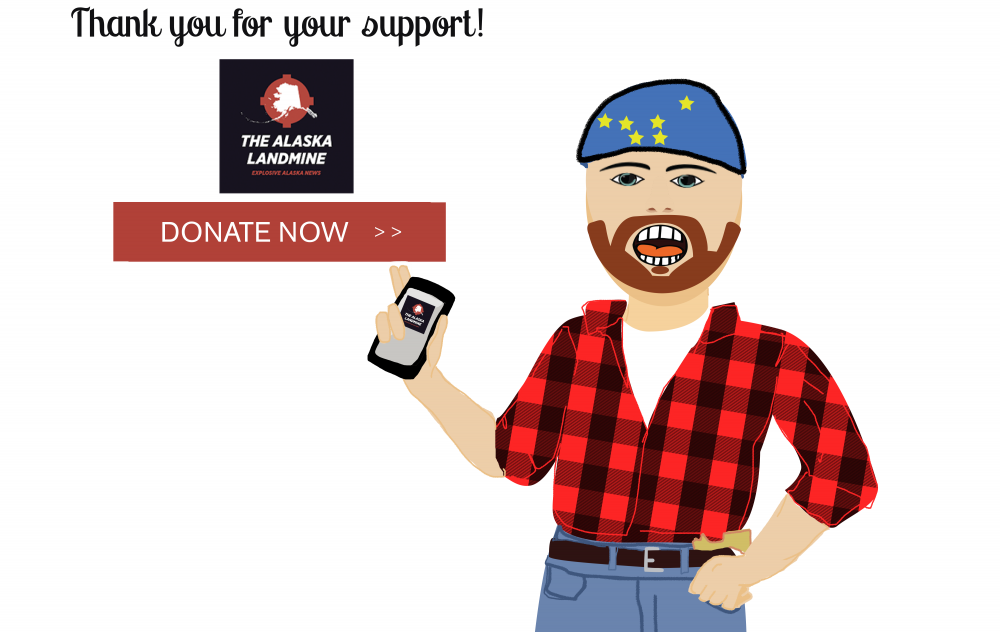 The Legislature
The session continues to drag on in Juneau. The House passed HB 3003 this week 24-16. This is a dividend bill that Governor Mike Dunleavy (R – Alaska) introduced. He proposed a dividend of around $2,300 – which represents the 50/50 amount he is pushing for in his constitutional amendment. The House Finance Committee reduced the dividend to $1,100. Several amendment on the floor for a higher dividend were close, but all ultimately failed. The issue is the same. Many legislators do not want to overdraw the Permanent Fund by taking more than the 5% approved by the Legislature in 2018. Paying dividend larger than $1,100 would require taking additional money out of the earnings reserve of the Permanent Fund. As of now, the dividend is funded by a combination of money from the general fund and Statutory Budget Reserve (SBR). Though there is some controversy about whether the SBR is subject to the sweep or not. The House majority contends it should be treated like the Power Cost Equalization (PCE) fund. A judge recently ruled PCE is not subject to the sweep and therefore available for appropriation. Others say it is subject to the sweep and would therefore require a 3/4 vote to spend. This issue will either be litigated or part to some kind of deal. The House failed 21-19 for the 3/4 CBR vote (27 needed) for HB 3003, but that was only for a portion of the payment of oil tax credits.
The big question is what will the Senate do? HB 3003 is now in the Senate Finance Committee. The seven member committee is split over the amount of the dividend. The deciding vote of whether the finance committee passes a larger dividend will likely be up to Senator Lyman Hoffman (D – Bethel). Hoffman has come out in support of the 50/50 plan, but now that PCE is off the table, he could go either way. Hoffman is constantly making deals behind the scenes. If the finance committee stays with the $1,100 dividend, the full Senate would need to vote to raise it. In May, the Senate approved a $2,300 dividend 12-8. But sources report that at least two of those votes were from members who were looking for negotiating leverage with the House. Now that the budget has been passed, they may not have the votes for a larger dividend. If the finance committee approves a larger dividend, the full Senate would likely not have the votes to reduce it. Regardless, whatever the Senate ends up passing will go to a conference committee with the House. Keep in mind there only 11 days left in this session. Dunleavy has already suggested the possibility of a fourth special session to deal with a fiscal plan, and a dividend if one does not come out of this session.
There were other committee hearings this week, but nothing significant happened. The Senate Judiciary Committee held a hearing on SB 54, Dunleavy's bill for an advisory vote for the Permanent Fund. They heard a presentation from Malan Rietveld, the Director of the Investment Institute at Harvard, about sovereign wealth funds. In addition to being a looker, he has quite the bio. I bet the ladies love his accent.
The House Ways & Means Committee heard HB 3006, a sales tax bill from Representative Geran Tarr (D – Anchorage). She sure has come a long way since publicly threatening to quit House majority in February, and subsequently stating at times that she is not even in the majority. Good times.
There are a bunch of committee meetings scheduled for this week. Let's see if the Senate is able to approve a dividend by then!
Other Happenings 
Late on Friday afternoon, 4:39 pm to be exact, Governor Dunleavy sent out a press release naming Ryan Anderson as the new DOT commissioner. He replaces John MacKinnon, who started after Dunleavy was elected. The move came as a surprise to many people at DOT. There is speculation that Dunleavy made the pick to shore up support in Fairbanks, where Anderson is well known. The bingo card will be updated soon!
Laura Stidolph is leaving her role as Governor Dunleavy's deputy legislative director to become GCI's new government relations person. Congrats, Laura! Finally making that leap to the private sector. Full disclosure – I am a big Laura Stidolph fan!
Senator Lisa Murkowski (R – Alaska) reportedly raised over $100,000 at the fundraiser that was held at ConocoPhillips Alaska President Erec Isaacson house on Tuesday.
I am still trying to figure out what prompted this Facebook post by Senate President Peter Micciche (R – Soldotna). "He attributed the neologism to a biological phenomenon seen in breeding barnyard animals, whereby males exhibit renewed interest whenever a new female is introduced for a 'reproduction opportunity', even after cessation of the act with prior but still available sexual partners." Ok.
If you missed my story on how the Permanent Fund will not disclose where $200 million set aside for Alaska businesses is invested, you can read it here.
I have been busy this week finishing up shooting for our sequel to "This is Anchorage," a video we made in 2019 about homelessness in Anchorage. You can see the preview here. We plan on launching the video tomorrow. Huge thanks to Scott Jensen for helping me make this film. We learned a lot making it. And a big thanks to everyone who has donated to help fund this film. We are still short of reaching our goal, so if you would like to support the making of this film, you can click here to donate.
This Week's Loose Unit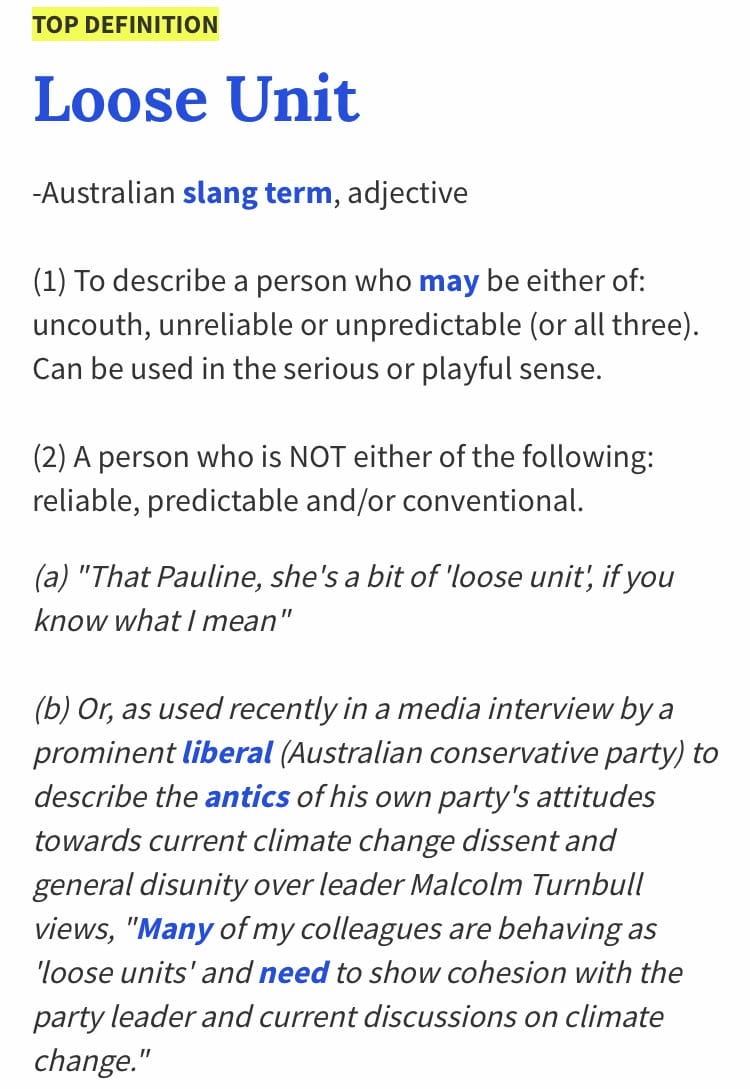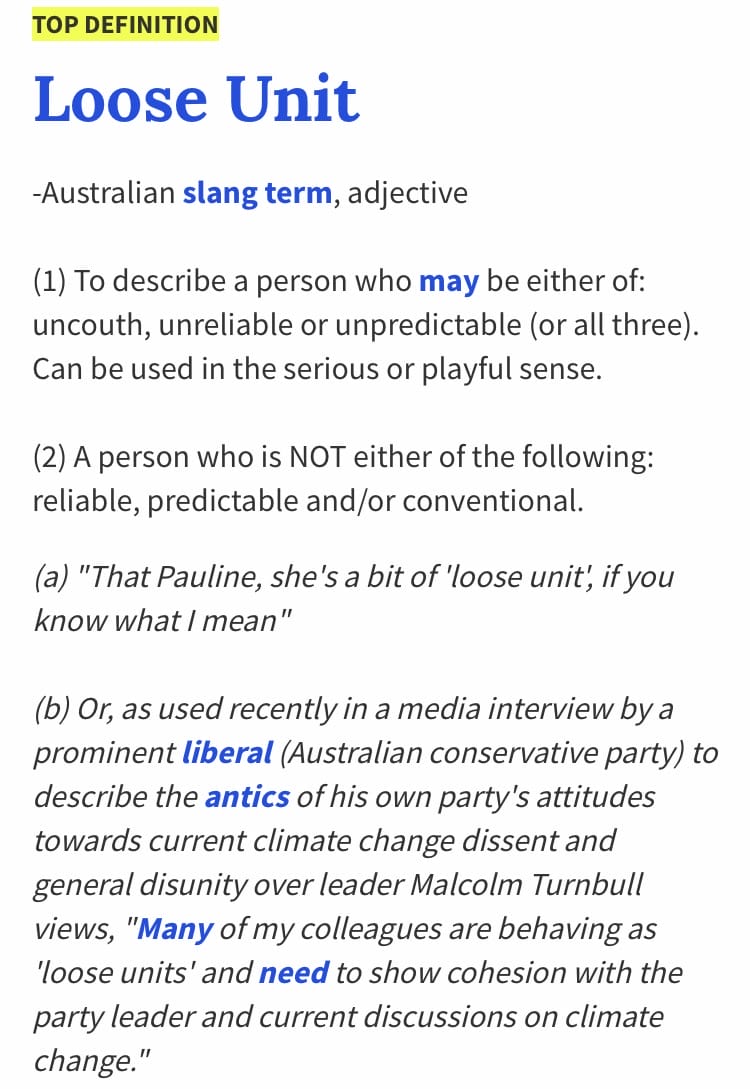 While I hate doing this, because she is a perpetual Loose Unit, I didn't have a choice this week. This week's Loose Unit is Senator Lora Reinbold (R – Eagle River). Reinbold went on yet another an epic rant this week about vaccines and everything COVID. In a Facebook post riddled with grammar mistakes, she got a little excited and wrote, "I am so hard" in the post. I know she gets excited about COVID, but damn. Very loose. If she does end up getting the vaccine, may I suggest going with the Pfizer option. They did pretty well with Viagra after all.
But where things got really loose was a post where she recommends different medicines and even dosages! Super loose. I especially love the Hydroxychloroquine, Ivermectin, and Prednisone combo. What a cocktail! What an incredibly loose post from a state senator. I was talking to a really conservative friend who is probably more in her camp when it comes to COVID. He told me, "Why in the fuck is she recommending medicine and doses on Facebook?" Great question. Someone else stated, "She seems to have lost the alt-right with this one. That is impressive." Classic Loose Unit.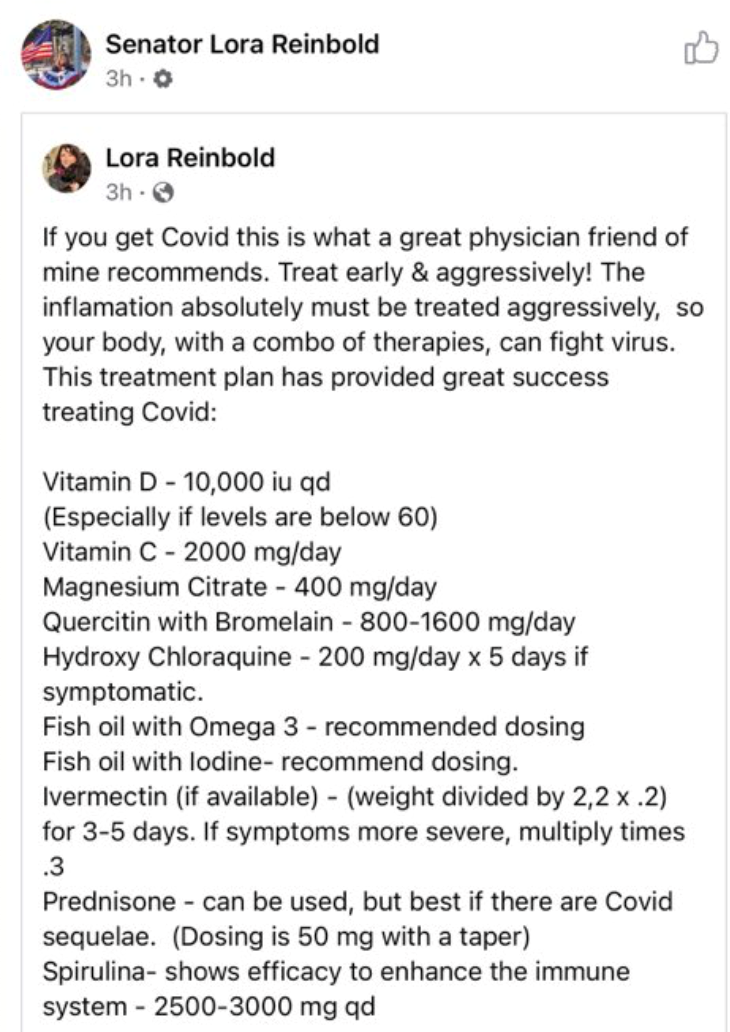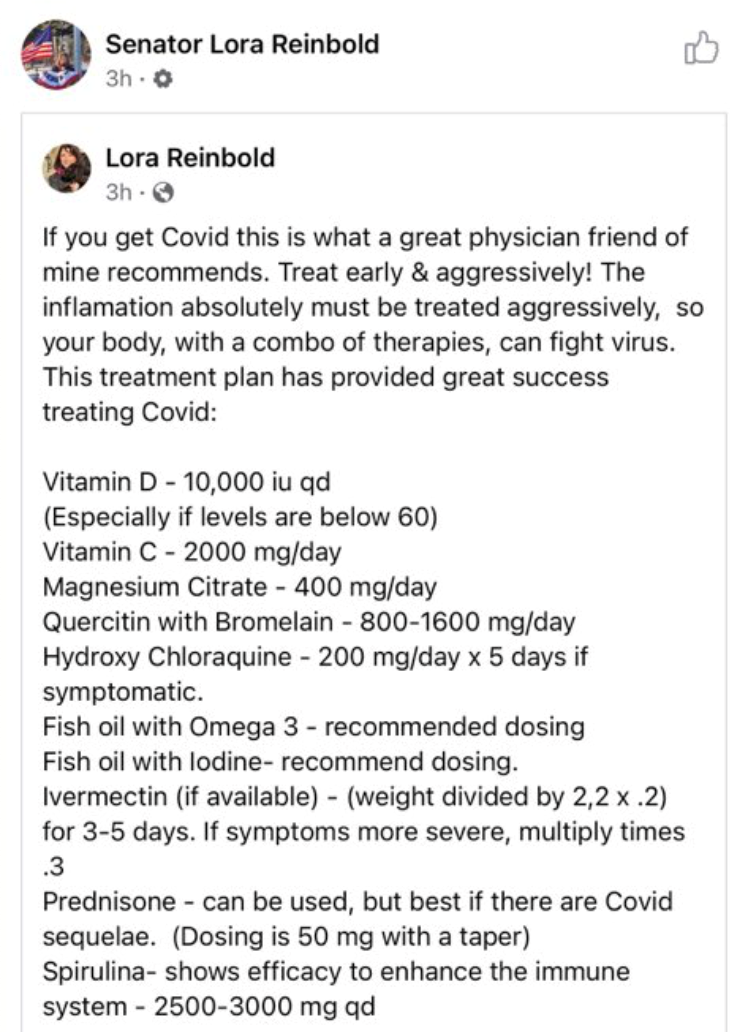 If you have a nomination for this week's Loose Unit, or if you have any political news, stories or gossip (or any old pics of politicians or public officials) please email me at [email protected]