It's September! Which mean there's just over two months until the November general election. The gargantuan news this week was Democrat Mary Peltola defeated Republican Sarah Palin in the special election to replace the late Don Young. The candidate withdrawal deadline for the November election is tomorrow, September 5, at 5 pm. And the races for U.S. Senate and governor are heating up as the major candidates in those races appeared on the same stage for the first time at the Alaska Oil & Gas Association conference.
A friendly message and reminder to all our readers. The Landmine is made possible by myself and a team of awesome Alaskans. We are working hard to provide in-depth election coverage for all of the ongoing races. If you enjoy the content we provide, please consider making a one time or recurring monthly donation. You can click here to donate. We have a donation system that makes it super easy. We would really appreciate it. And thanks to everyone who has been supportive!
Peltola FTW
Mary Peltola delivered a resounding blow to not only Sarah Palin but the Republican establishment in Alaska with her special election win on Wednesday. Her win, which allows her to serve out the remainder of the late Don Young's term that ends in January, upset a nearly 50 year order. A Democrat now holds a seat that was held by a Republican for 49 years.
I got this one very wrong. Like many others, I was shocked by her win simply because Republicans Sarah Palin and Nick Begich got a combined 58% of the vote in a three-way (ranked choice) race. The reason Mary Peltola won is simply because of ranked choice voting. If it was the old system, with her paired against one Republican, she would not have had a path.
The most shocking thing from the results is that 28%, or 15,467, of Begich's recycled votes went to Peltola. I expected that number to be less than 15%. The distaste or sheer refusal for almost 30% of Begich voters to not vote for Sarah Palin is astounding. Fifty percent, or 27,053, of Begich's recycled votes did to to Sarah Palin, but that was not enough. Peltola beat Palin by 5,240 votes, or 2.96%. An additional 20.8%, or 11,243, of Begich votes were exhausted, meaning they made no second choice. You can see the breakdown here.
There is one important thing to note about this race. There should have been four candidates, not three. When Independent Al Gross – who was in the top-four and got more votes that Peltola in the special primary election – withdrew from the general, a statutory glitch in the timing of the election resulted in the fifth place finisher, Republican Tara Sweeney, not moving up. And speaking of Al Gross, this tweet, and a lot of the comments are revisionist history. I would wager a bartender in Petersburg might have some thoughts on the matter.
Congratulations Congresswoman Mary Peltola!!! Alaska has a great new leader. Good luck in DC!

— Dr. Al Gross (@DrAlGrossAK) September 1, 2022
Sweeney finished fourth in the regular primary but withdrew from the general, moving up fifth place finisher Libertarian Chris Bye. The timing glitch that affected the special election doesn't affect the regular election. However, Bye has raised little money and won't get many votes. So his impact will be much less than if Al Gross were in the race.
Peltola now has momentum and incumbency on her side. I bet all the Democrats and progressives who were against ranked choice voting are singing a much different tune now. Palin and Begich are showing no signs of calling a truce to try and sway each others voters. In fact, since the results came out on Wednesday they have doubled down on their attacks against one another.
The next two months are going to be wild. National conservative and GOP groups are going to do whatever they can to get a Republican win in November. And national progressive and Democrat groups are going to do whatever they can to keep Peltola in the seat. To her credit, Peltola has been humble about her win and is continuing to do exactly what she has done to get here. We may all be witnessing the birth of a new political powerhouse in Alaska politics.
Big Races Heat Up at AOGA
The main candidates in the U.S. Senate race and the governor's race all appeared on the same stage at the Alaska Oil & Gas Association conference in Anchorage this week. However, it wasn't a debate but rather a forum. Translation: tame and boring.
Senator Lisa Murkowski (R – Alaska), her main Republican rival Kelly Tshibaka, and Democrat Pat Chesbro were on stage for the Senate race. I guess Republican Buzz Kelley didn't get the invitation. His presence would have been fun!
Governor Mike Dunleavy (R – Alaska), former Governor Bill Walker, an Independent, and former Representative Les Gara, a Democrat, were on stage for the governor's race. Republican Charlie Pierce was not on stage. You might recall Pierce recently resigned as Kenai Peninsula Borough mayor to "focus on the race for governor." A crock of shit if there ever was one. I stand by my reporting for the real reason he resigned. In fact, I have recently learned that he has personally hired a lawyer for the mess he is in. Mark my words, this is all going to come out. Suzanne Downing, Michael Dukes, other Pierce defenders, and Pierce himself are all going to look extremely dumb when it does.
Anne Sears Out
Anne Sears, a former State Trooper who came out of retirement in April to head up the Missing and Murdered Indigenous Persons (MMIP) Initiative, is no longer in the job. When she was hired back, the Department of Public Safety and Governor Dunleavy laid out a red carpet for her. They issued this lengthy press release praising her new role. She spoke at a big rally in front of the Capitol during session. But just four months later she is gone. I got it from a tip and contacted DPS to see if it was true. I received this in response:
In late August MMIP Investigator Anne Sears has decided to go back into retirement to spend more time with her family. The Alaska State Troopers are currently working to identify and hire a new MMIP Investigator for this critical role. The investigation of missing persons and murder cases involving Alaska Natives is a top priority for the State of Alaska.
I responded and asked why it was not announced. Which is reasonable considering the fanfare she received in April. Here is what I got in return:
We typically don't announce the retirement of DPS employees unless they are at the Director level or higher. There has been no external announcement regarding Anne's retirement. 
There is definitely more to this story.
Other Happenings 
The withdrawal deadline for the general election is tomorrow at 5 pm. Several legislative candidates have dropped a well as Republican Tara Sweeney from the U.S. House race. In addition to the below withdrawals, Republican Joel McKinney and Alaska Constitution Party candidate Richard Beckes both withdrew from the open West Anchorage House race. This results in a heads up match between Democrat Jennie Armstrong and Republican and former Representative Liz Vazquez. Stay tuned for a full list of all the withdrawals and what it means for those races.
1/ According to the @ak_elections, four candidates have withdrawn from the general election so far:

Shevaun Meggitt – HD1 (leaves 2)
Pat Sharrock – HD21 (leaves 2)
Timothy Huit – HD13 (leaves 2)
Drew Cason – Senate J (leaves 3)

The withdrawal deadline is 9/5.

Thread#akleg

— The Alaska Landmine (@alaskalandmine) August 23, 2022
This Week's Loose Unit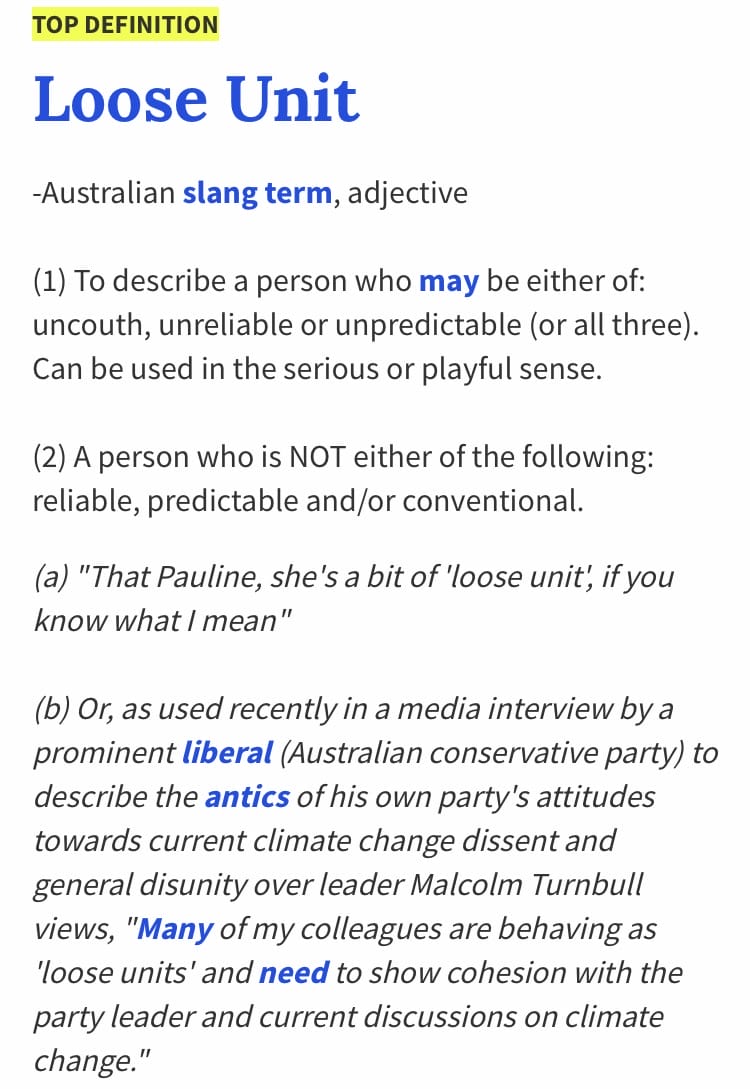 This week's designee is pretty simple and to the point. This week's Loose Unit is the 26,710 voters who voted for Nick Begich first and voted for Mary Peltola or no one second. To be fair, Palin and Begich deserve an honorable mention this week for going after one another so hard the last few months. This profound lack of understanding of ranked choice voting was so loose it resulted in a Democrat winning a statewide race in Alaska for the first time since 2008. (Technically Byron Mallott was a Democrat in 2014 but that was the "Unity Ticket" thing and there was no Democratic gubernatorial candidate). Plus it's the first time a Democrat has occupied Alaska's sole congressional seat in nearly half a century! Very loose indeed.
If you have a nomination for this week's Loose Unit, or if you have any political news, stories or gossip (or any old pics of politicians or public officials) please email me at jeff@alaskalandmine.com.