I apologize for the Sunday Minefield being the Monday Minefield this week. I was in Seattle with my friend and Landmine co-owner Paxson Woelber for the weekend and was exhausted when I got back on Sunday evening. Never let those Alaska Airlines companion fares go to waste! It was a pretty quiet week for Alaska politics. The fourth special session has been pushed back to begin on October 4 instead of October 1. The Anchorage Assembly is meeting tomorrow and will take up a mask mandate. That is sure to be a loose meeting.
A friendly message and reminder to all our readers, the Landmine is made possible by myself and a team of awesome Alaskans. It takes a lot of work to provide the content we do. If you enjoy the content we provide, please consider making a one time or recurring monthly donation. You can click here to donate. We have a donation system that makes it super easy. We would really appreciate it. And thanks to everyone who has been supportive!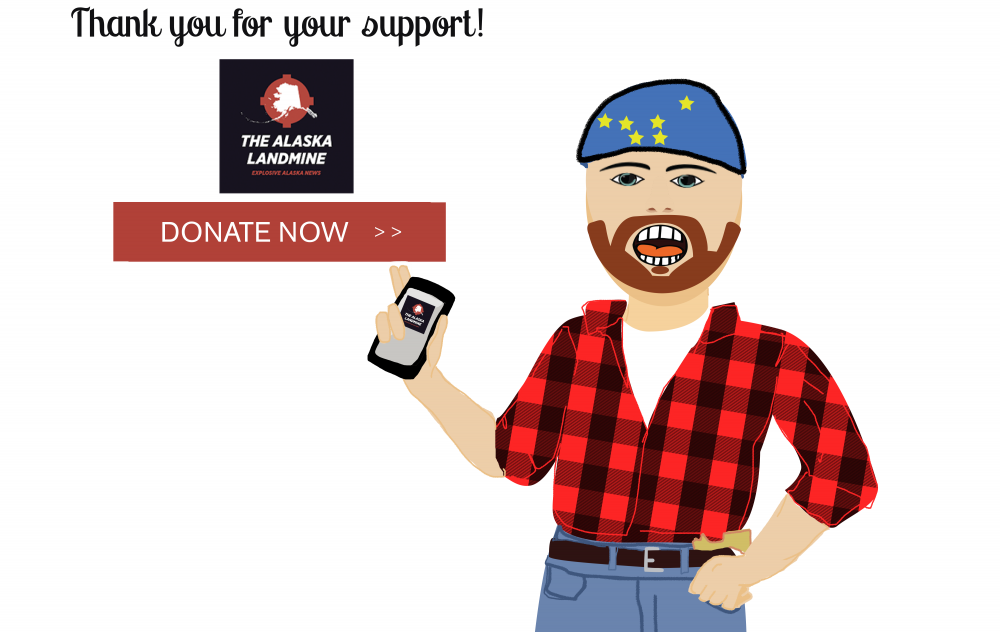 Not So Special Session 
The start of the fourth special session has been moved from Friday at 10 am to next Monday at 2 pm. There seems to be three groups in the Legislature regarding the special session. Those aligned with Governor Mike Dunleavy (R – Alaska) that want to dive in and try and make something happen with a fiscal plan. The second group is cool with holding some hearings but does not expect anything to happen. And the third groups just wants to gavel in and gavel out. It's hard to say how it will play out but we should have a good idea by the middle of next week.
Sources in @GovDunleavy's office confirm the start of the special session has been moved from Oct. 1 at 10 am to Oct. 4 at 2 pm. #akleg

— The Alaska Landmine (@alaskalandmine) September 27, 2021
One potential outcome could be a reorganization in the House and/or Senate. Last Sunday's Minefield explains that. There could definitely be some fireworks next Monday!
New Dunleavy contracts
The following is from this week's edition (9/24/2021) of the Alaska Political Report. You can click here for more information about the Alaska Political Report. A subscription is $999/year per organization. You can email jeff@akpoliticalreport.com if you would like to subscribe.
Alaska Gov. Mike Dunleavy's office inked three new contracts over the past few months, according to new records released in recent days.
Last month, Dunleavy's office signed a contract capped at $50,000 with the Texas-based firm of a longtime Republican communications consultant, Matt Mackowiak. Mackowiak also was hired by Alaska's previous Republican governor, Sean Parnell, when Parnell was contending with bad press over the 2014 National Guard scandal.
The contract with Mackowiak's Potomac Strategy Group calls for the firm to be paid $7,500 a month for a minimum of 40 hours of work a month; it says the company will give public relations advice and consulting, meet with Dunleavy's communications team and senior staff and provide "recommendations and communication strategies."
A second contract, signed in June and also capped at $50,000, is with finance and sovereign wealth fund expert Malan Rietveld to help the governor's office develop a fiscal plan. The funny thing about the contract with Rietveld: He was also brought in by the previous governor, independent Bill Walker, for the exact same purpose.
Rietveld's contract calls for him to be paid $450 an hour to present to the Alaska Legislature, prepare an opinion piece for Alaska newspapers, meet with legislators and prepare a final report. He presented to the Senate Judiciary Committee a few weeks ago, when it was considering Dunleavy's proposed constitutional amendments to the Permanent Fund.
A third contract between the Office of Management and Budget and a Virginia based firm called Capitol Pillar calls for the firm to draft a report on an "internal review of state departments related to utility operations."
The contract, capped at $50,000, calls for the firm to review the practices of the departments of natural resources, environmental conservation and law, along with the Regulatory Commission of Alaska, to analyze how they impact utility and business costs and recommend changes that could decrease those costs.
Other Happenings 
Anchorage Assemblymembers Meg Zaletel and Pete Petersen introduced their own version of a mask mandate at a special Assembly meeting last Monday. It will be debated at tomorrow's regular Assembly meeting. There is a one hundred percent chance that meeting is going to go off the rails.
The Alaska Redistricting Board is beginning to hold meetings across the state to get public comment about their two draft maps, as well as the four third party maps. You can see the dates and locations here. This week is Southeast. Anchorage starts next week.
We just published this article that breaks down the board's maps, including which House incumbents are paired and what seats are open in each board version. The board has not yet provided Senate pairings, so we are just focusing on the House for now. Stay tuned for another article that breaks down the third party maps. Both board versions have House incumbent pairings and open seats. Each include six open House seats. The wildest pairing is Representatives Sara Hannan (D – Juneau) and Andi Story (D – Juneau). Check out that Story slice! The board has to adopt a final map by November 10. Then the legal challenges begin.
A few lobbyists have registered new clients since August 1. Frank Bickford registered U.S. Term Limits and Crowdstrike, a cyber security firm. Confluence Strategies (Kris Knauss, Royce Weller) picked up Alaska Electrical Light and Power in Juneau. And Eldon Mulder picked up yes. every kid. Rachel Bylsma started with the Alaska Oil and Gas Association is a salaried employee in mid-August.

This Week's Loose Unit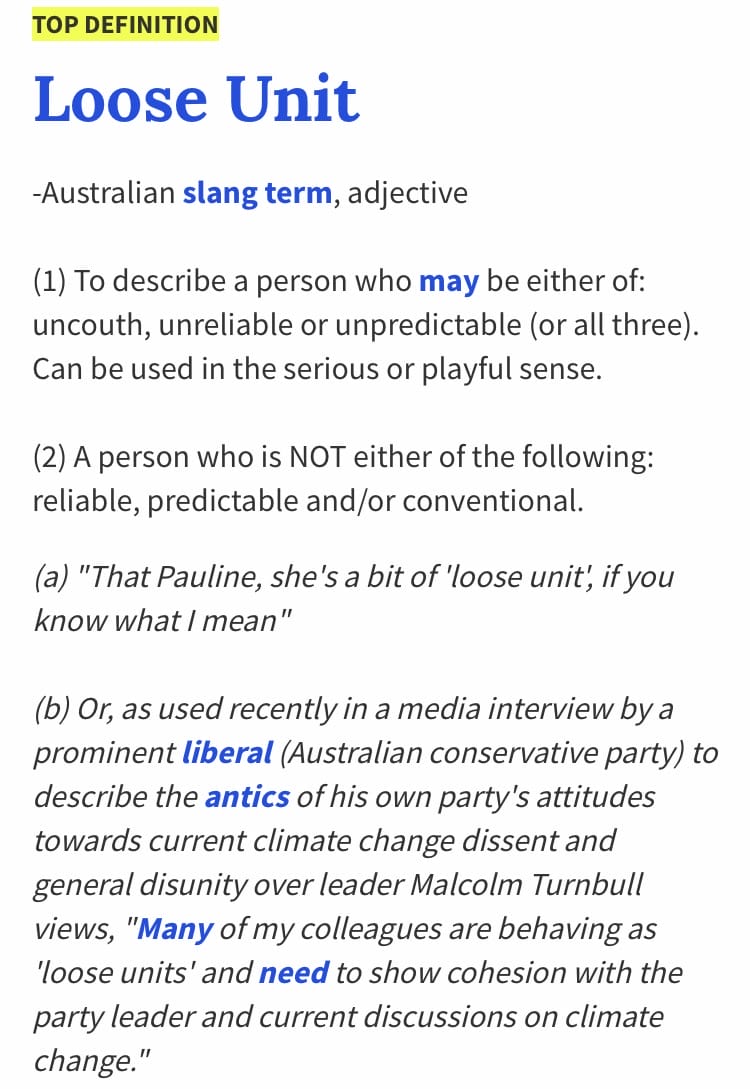 This week's designee became clear very early in the week. This week's Loose Unit is Anchorage Mayor Dave Bronson. Last Saturday (9/18/2021), Bronson, along with several members of his team and Assemblymembers Jamie Allard and John Weddleton, threw what could best be described as a political rally in the Anchorage Assembly chambers. The meeting was not publicly noticed. Most of us found out about it as it was happening from social media posts or texts. Bronson and Allard both acknowledged it was not a public meeting. But public resources were used for it. Very loose.
Allard had invited members of the public to comment about how they were being harassed at work or why they were against vaccine mandates. Which is not unreasonable. But what is unreasonable, and loose, is Bronson directed the police and fire departments to provide employees for the neatly five hour meeting. The fire department runs the audio/video equipment that regularly records Assembly and other official meetings in the chambers. That person was told to record the meeting by an assistant fire chief at request of the Mayor's Office. Loose. Also, because they decided at the last minute to use the Assembly chambers, there was no security. So Bronson directed the APD to provide uniformed officers for security. One even escorted Paul Kendall away from the podium! Very loose.
But where it really went off the rails is when Niki Tshibaka, Bronson's HR director, began asking the crowd questions. At first, he asked them to raise their hands if they had been bullied for not getting the vaccine, and other questions. When that was not getting the energy they wanted, he asked them to stand. Eventually he asked them to "stand and clap" if, and then asked a bunch of questions. It was really loose. When they were all done, Bronson, Tshibaka, and Allard had a little huddle moment. After the huddle, Bronson said Tshibaka would be asking the questions again. He then reminded everyone that Channel 2 was there and the cameras were rolling! At one point Bronson actually asked the Channel 2 guy if his camera was rolling. Super loose. You can watch a live stream I did on the whole thing here.
If you have a nomination for this week's Loose Unit, or if you have any political news, stories or gossip (or any old pics of politicians or public officials) please email me at jeff@alaskalandmine.com.