I hope everyone is enjoying the awesome weekend! Snow will be here before we know it. The third special session ended this week with the Legislature agreeing to pay an $1,100 dividend with only hours to spare. Not long after that happened, Governor Mike Dunleavy (R – Alaska) announced a fourth special session that will begin on October 1.  The drama continues between the Anchorage Assembly and Anchorage Mayor Dave Bronson.
A friendly message and reminder to all our readers, the Landmine is made possible by myself and a team of awesome Alaskans. It takes a lot of work to provide the content we do. If you enjoy the content we provide, please consider making a one time or recurring monthly donation. You can click here to donate. We have a donation system that makes it super easy. We would really appreciate it. And thanks to everyone who has been supportive!
End of Special Session
The third special session ended on Tuesday (9/14/2021) with the Senate agreeing to the $1,100 dividend the House had passed two weeks prior. Up until the vote in the Senate, it was not clear the Senate would agree with what the House passed. If the Senate had changed the amount of the dividend, or made any changes to what the House added into the bill, it would have gone to a conference committee if the House did not concur with any Senate changes. With just hours left in the special session, there would not have been time for a conference committee. The Senate could have made changes to the bill (increased dividend, added or subtracted other spending), gaveled out, and forced the House to a decision. But as it happened the Senate ended up agreeing with the House version of the bill. But not before some very loose behavior from a Fairbanks senator (see this week's Loose Unit).
The Senate vote on the bill was really weird. The bill passed 12-7, but four of the yes votes were members of the Democratic minority. Eleven votes are needed to pass a bill. Six majority members, including the the majority leader, Senator Shelley Hughes (R – Palmer), voted against the bill! This is exactly like when the budget passed the Senate in May. Without Democratic minority votes, the budget and this bill would have failed. It is ironic the one thing that has kept the Republican Senate majority together is Senate Democrats. Senator Tom Begich (D – Anchorage) knows this, and knows the power he wields over Senate President Peter Micciche (R – Soldotna). But after nearly a year of this, it seems the Senate majority is really starting to come unglued. Multiple sources tell me it's so bad the Senate majority cannot even hold a caucus meeting. A reorganization in the Senate appears to be imminent. The House is almost as dysfunctional. The chances of a reorganization in the House are almost as good as they are in the Senate.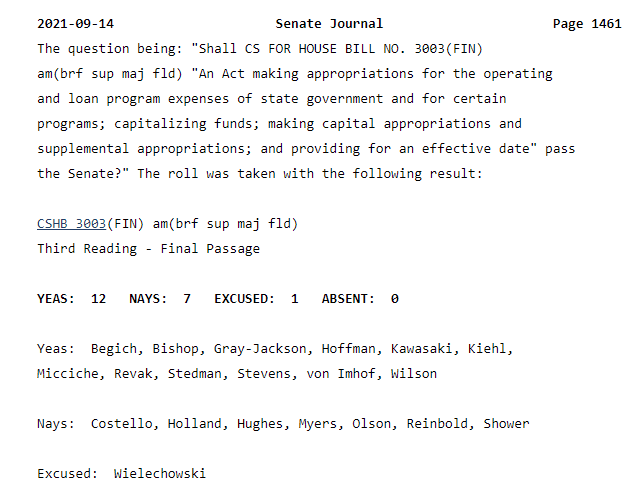 After the Senate passed the dividend, Governor Dunleavy came out with a press release saying he was unhappy with the amount of the dividend but would not veto it. From his press release:
In a year when the Alaska Permanent Fund earned almost $20 billion, and the total value of the fund exceeds $83 billion, there are members of the legislature that would love to eliminate the PFD, and grow government, regardless of the harm it would cause Alaskans. Our state is still dealing with the economic ramifications of this virus, the distractions of employment issues, the lack of available workers and the disruptions to the supply chains. While we continue to debate the fiscal future of this state, the people of Alaska need help now.
On one hand, a veto of this half measure would seem appropriate, but at this stage of the game that would aid and abet those that don't care about individual Alaskans, small businesses and the economy. As a result, I will not veto this partial PFD, but will call the legislature back into session October 1 to get the rest of this year's PFD and to solve the state's financial problems with a complete fiscal plan.
He also announced a fourth special session to begin on October 1 at 10 am. Day one could definitely prove to be wild if either body tried to reorganize. So far the only thing on the call is "an act or acts relating to a fiscal plan." If history has taught us anything, the odds of any kind of compressive plan getting passed, especially during an October special session, are very low. Many legislators have excused absences in October, but that does not mean they won't show up.
There is fatigue among legislators, legislative staffers, executive staffers, and just about anyone who follows this stuff. In the last two weeks I reported that two key executive staffers, Suzanne Cunningham and Laura Stidolph, have taken jobs in the private sector. I also learned this week that Patrick Fitzgerald has left Reprersentive Neal Foster's (D – Nome) office to become the political coordinator for the Teamsters Local 959. Congrats, Patrick! Other staffers have told me they are planning on leaving or are actively looking for another job. I have spent the last three years in Juneau during session. The Capitol is a toxic place. Many staffers and lobbyists who have been around for a long time tell me it has never been anywhere close to this bad. So it is no surprise that people are jumping ship.
Other Happenings 
The Redistricting Board met this week and heard from third party groups who submitted their own maps. They will meet tomorrow to decide whether or not they will adopt any third party maps. The board recently adopted two of their own draft maps. A final map must be chosen by November 10.
Ryan McKee is back working for the Legislature. He's now chief of staff to Representative George Rauscher (R – Sutton). Congrats, Ryan! McKee left his role as state director for Americans for Prosperity Alaska earlier this summer.
Bill Walker and Heidi Drygas announced co-chairs for their gubernatorial campaign this week. Note former Senate President Cathy Giessel, a Republican, is on the list. Also note former Speaker and current Representative Bryce Edgmon (I – Dillingham). But what is really interesting are Representatives Ivy Spohnholz (D – Anchorage), Andy Josephson (D – Anchorage), and Adam Wool (D – Fairbanks). The Walker campaign is clearly trying to consolidate Democrat support away from Les Gara.
Whoa. Walker/Drygas initial co-chairs include former Speaker and Rep. Edgmon, former Senate President Giessel, Reps. Josephson, Wool, and Spohnholz, Local 341 Business Manager Joey Merrick, and Bering Straits President/CEO Gail Schubert. #akleg #akelect pic.twitter.com/vEn9gKORv7

— The Alaska Landmine (@alaskalandmine) September 16, 2021
You have to love the irony here.
The drama between the Anchorage Assembly and Mayor Dave Bronson continues. On Thursday, I published this story about Bronson's now-former Real Estate director and a complaint she filed about someone the administration hired to work in her department without her approval. Not long after the story was published, Bronson announced in a press release that person was now the new Real Estate director! This tweet from Assemblymember Forrest Dunbar sums it up.
Now, the Assembly has a special meeting scheduled tomorrow at 1 pm. And on Saturday, Assemblymember Jamie Allard and some members of the Bronson administration, including Niki Tshibaka, held some kind event in the Assembly chambers where they questioned the impacts of COVID on hospitals. Next Tuesday's (9/28/2021) Assembly meeting is gonna be lit.
This Week's Loose Unit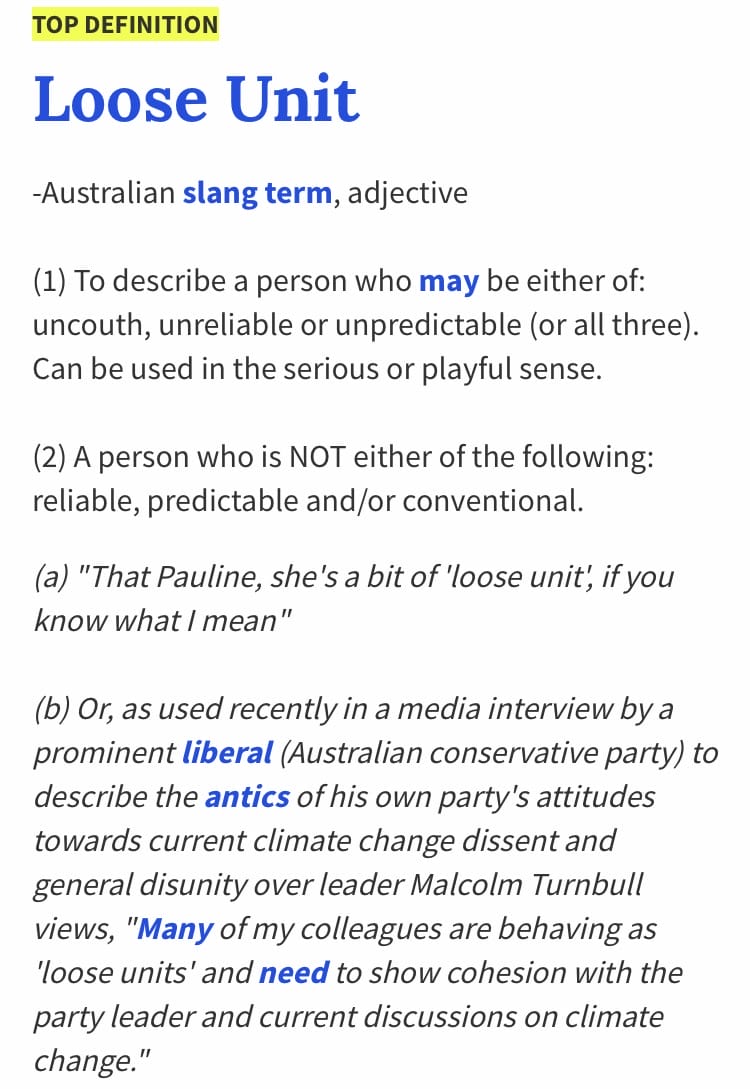 This was on of those week's where the designee was clear early in the week. This week's Loose Unit is Senator Scott Kawasaki (D – Fairbanks). On Tuesday, Kawasaki was one of five senators who introduced an amendment to pay a $2,350 dividend. After debate, the amendment passed 10-9!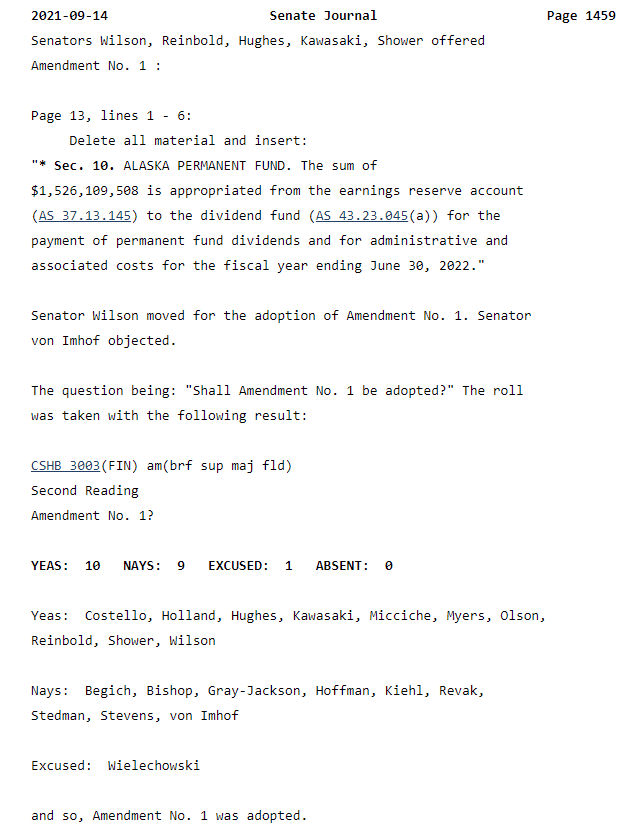 Then Kawasaki went full Loose Unit. Right after the amendment passed, Kawasaki motioned a time out gesture to Micciche. After a quick break, he stood up and motioned to rescind action on the previous vote. Basically he asked for a revote. He made a weird speech about how the House had already gaveled out and said the Senate was playing a game of chicken with a wall. He made sure to state several times how he supports a large PFD, and how he just voted for one. The Senate agreed to rescind action on the previous vote. The vote was the same as before, except for one vote. Kawasaki! Talk about loose. It reminds me of the saying applied to many politicians: "I was for it before I was against it!" You can watch it all here.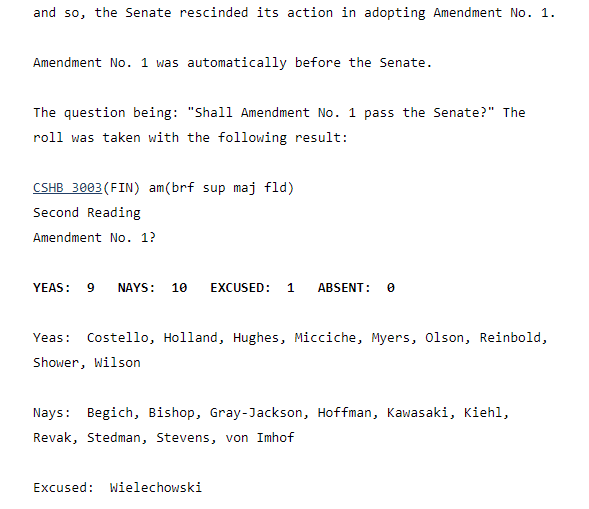 If you have a nomination for this week's Loose Unit, or if you have any political news, stories or gossip (or any old pics of politicians or public officials) please email me at jeff@alaskalandmine.com.