Fall is definitely in the air. Snow will be here before we know it. There are just two days left in this special session and a dividend has yet to be passed. As usual, the Legislature is waiting until the last minute. The Municipality of Anchorage has ended their 18-month long contract with Bean's Cafe to manage the Sullivan Arena shelter. And the Redistricting Board adopted two draft maps for Alaska's new legislative districts.
A friendly message and reminder to all our readers, the Landmine is made possible by myself and a team of awesome Alaskans. It takes a lot of work to provide the content we do. If you enjoy the content we provide, please consider making a one time or recurring monthly donation. You can click here to donate. We have a donation system that makes it super easy. We would really appreciate it. And thanks to everyone who has been supportive!
The Legislature
It's been a busy few days in Juneau, but there is still no dividend. The clock runs out at midnight on Tuesday, leaving just over 48 hours for this special session. Today, the Senate Finance Committee introduced their committee substitute for the dividend bill – House Bill 3003. But no action was taken. The Senate was supposed to have a floor session today but that was cancelled. The finance committee has two meetings scheduled for tomorrow: one at 9 am and one at 1 pm. The Senate is scheduled to have a floor session at 2 pm. Based on other meetings this week, I predict the Senate Finance Committee will keep the dividend at $1,100. Senator Lyman Hoffman (D – Bethel) is the deciding vote as the other six members are split 3-3 on the $1,100 and $2,350 (50/50 amount). Hoffman, who supports the 50/50 plan, has also stated that he wants to see a gradual step-up plan that needs to be comprehensive. With no chance of anything comprehensive coming out of this special session, Hoffman will likely vote for the $1,100 amount.
If the bill comes out of the finance committee tomorrow, it could go straight to the rules committee, and then the floor. While there will be floor amendments to raise the amount, sources tell me the Senate no longer has the votes to raise it to $2,350 like they did in May. That May vote was 12-8. Even if the Senate passes the bill tomorrow, it still needs to go back to the House for a concurrence vote (unless the Senate passes the bill as is, which is unlikely). The House could concur with the Senate's version, which would pass the bill. But the chances of them concurring aren't great. If they don't concur, the bill would need to go to a conference committee. Another possibility is the Senate immediately adjourns after they pass the bill. This would put pressure on the House. If they were to not concur, the bill would die as the clock runs out Tuesday at midnight. Governor Mike Dunleavy (R – Alaska) could put the bill on the call of a potential fourth special session. The entire situation is a mess.
The House spent three hours today hearing amendments and debating Senate Bill 3006, Dunleavy's COVID-19 bill for telehealth and license requirements for healthcare workers. It passed the Senate 13-3 on Friday. But after hours of debate, the House returned the bill to the rules committee. The House is scheduled to reconvene tomorrow morning at 10 am.
There were several other committee meetings this week, but at this point it's all like a broken record. One meeting that got heated was a Senate Finance Committee meeting on Friday. Revenue Deputy Commissioner Brian Fechter presented on Dunleavy's 50/50 plan. He got grilled by committee members, most notably Senator Bert Stedman (R – Sitka). Stedman asked Fechter about overdrawing the Permanent Fund. After Fechter answered, Stedman responded, "That was just BS. It wasn't even remotely related to the question." You can watch the interaction here.
Redistricting Board
After meeting all week, the Redistricting Board adopted two draft maps. You can see them here. Next week the board will decide if they adopt any additional third party maps. Then they will present the maps around the state and take public comment. A final version must be adopted by November 10. Here is a timeline:
September 13-17: Time for third party groups (Native corporations, labor unions, political groups, etc.) to submit other proposed maps.
September 21: The date the board will decide to adopt any third party draft maps.
September 22-November 9: Public engagement tour from the board. Board members will travel around the state, or hold virtual meetings, to present the draft maps and take public testimony.
November 10: The date the board must adopt a final map.
November 10-December 10: 30-day constitutional period for any legal challenges.
Other Happenings 
The Municipality of Anchorage ended their contract with Bean's Cafe to manage the Sullivan Arena shelter. The Landmine broke the story on Friday. The contract ends on Wednesday. Bean's Cafe was only given six days notice. The company who won the RFP is 99 plus 1 Inc. According to State of Alaska records, they registered as a business in September 2020. My story included them as the winner, but it was only officially announced today by Mayor Dave Bronson in a press release. The owner of 99 Plus 1 (what a weird name for a business) is Theresa Pisa. She maxed out to Bronson's mayoral campaign this year ($500 limit). She also donated $250 to Mike Robbins' mayoral campaign and $500 to Judy Eledge's school board campaign.

Suzanne Cunningham is leaving her role at Health and Social Services to take the government relations job at Alyeska Pipeline. Congrats, Suzanne! I heard there were over 40 applicants for the job. Cunningham worked for the Legislature from 2001 to 2009, then worked at the Port of Anchorage and Associated Builders and Contractors before returning to the Legislature in 2012. She spent a year working for Senator Lisa Murkowski (R – Alaska) in D.C. She returned to Alaska to be Governor Dunleavy's legislative director after he was elected in 2018. Last week it was Laura Stidolph going to the private sector. Now it's Suzanne Cunningham. The State of Alaska is losing some seriously talented women.
Anchorage Assemblymember Forrest Dunbar officially announced he will seek reelection. There are five Anchorage Assembly seats up next April.
Today I announced that I am seeking re-election to the Anchorage Assembly. For the last five years I've worked hard for East Anchorage, for public health and safety, jobs, and quality of life. I'd be honored to have your support: https://t.co/HjR4XVVrC4 pic.twitter.com/5aAo8sjqwK

— Forrest Dunbar (@ForrestDunbarAK) September 9, 2021
I have been really trying to avoid writing about Senator Lora Reinbold (R – Eagle River). She makes it really hard. But as I as writing this someone tagged the Landmine on this recent NYT article about her Alaska Airlines ban. They link to our April Twitter video of her at the Juneau airport!
This Week's Loose Unit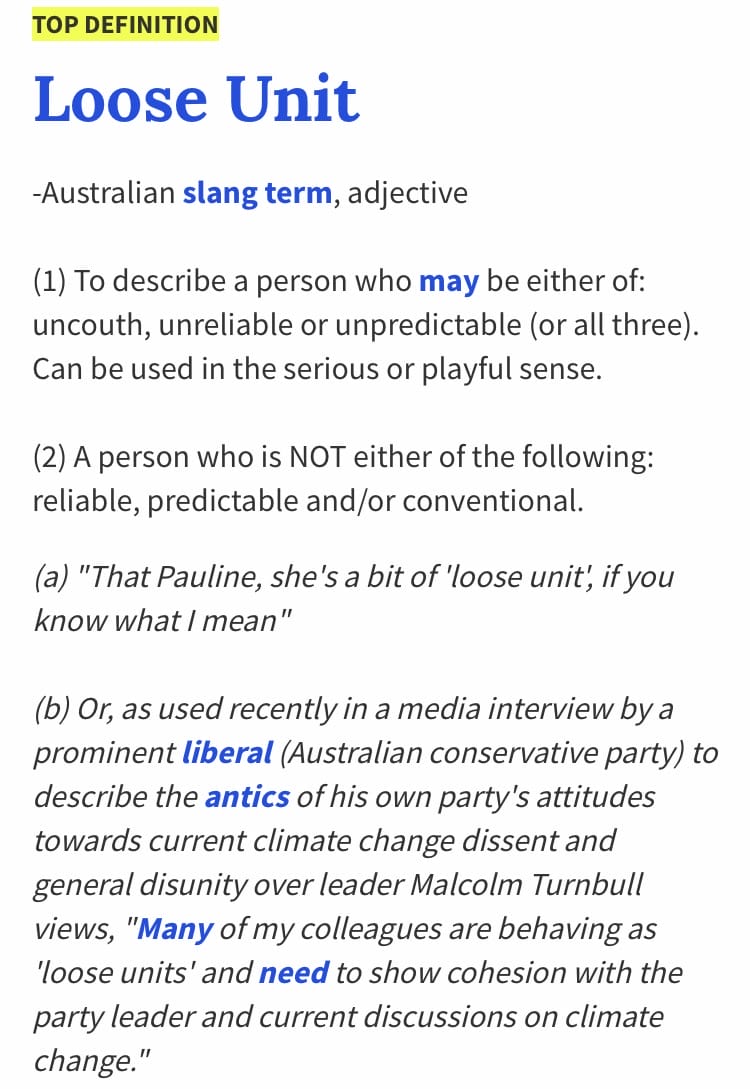 As is not uncommon, an unexpected development late in the week changed this week's designee. Until yesterday, the Loose Unit was the Bronson administration for only giving Bean's Cafe a six day notice to vacate the Sullivan Arena. But some shit you could not make up that occurred yesterday on the House floor spared Bronson. This week's Loose Unit is a tie between Representatives Sarah Vance (R – Homer) and Sara Hannan (D – Juneau). After Representative David Eastman (R – Wasilla) introduced an odd sense of the house about the 1947 Nuremberg Code, it got very loose.
Loose alert! Rep. Eastman introduced a sense of the house comparing COVID-19 vaccines to Nazi war crimes. Rep. Vance read from the Nuremberg Code regarding Nazi medical experiments. And then said firefighters who died in 9/11 were brave but it was their choice to go in. #akleg pic.twitter.com/Xwjvp8ASHb

— The Alaska Landmine (@alaskalandmine) September 11, 2021
Vance proceeded to start talking about the 9/11 and the Holocaust. She then went into the Nuremberg Code and read the ten points. It was a really bizarre and loose speech. Comparing the COVID-19 vaccine to the brutal and horrific Nazi medical experiments is about as loose as it gets. Just imagine the thought process and decision making process that led Vance to giving that speech. Very loose.
But when you thought it could not get any worse, Hannan said hold my beer. Hannan started speaking about the scientific method. She referenced a well-known Alaskan doctor who did research on hypothermia and frostbite. She talked about how the doctor used some of the work of the Nazis for his own work. She said the experiments were "violations of human dignity, of scientific methodology, yet they produced results." Extremely loose. I watched her speech several times and for the life of me I cannot figure out the point she was trying to make. Beyond loose.
I am going to propose a new rule to all public officials. Never reference the Nazis or Hitler when making a point. We will all be better off.
Oh, and for a little bonus. After Vance and Hannan spoke, Representative Christopher Kurka (R – Wasilla) spoke. He made some weird point about women who are around other women who are vaccinated and the effects of that on their reproductive cycles. Neat.
You can watch it all here.
If you have a nomination for this week's Loose Unit, or if you have any political news, stories or gossip (or any old pics of politicians or public officials) please email me at jeff@alaskalandmine.com.