The general election is less than a month away. Thirty-day Alaska Public Offices Commission campaign finance reports, which show much money gubernatorial and legislative candidates have raised and spent since August 7, are due by tomorrow at midnight. Third quarter FEC reports, which show how much money federal candidates have raised and spent in July through September, are due on October 15. Millions of dollars have poured into mostly progressive independent expenditure groups. The 2021 Uniform Crime Report was released this week by the Department of Public Safety. And a bizarre event sponsored by Patriot Freedom PAC was held today at the Dena'ina Center for Republicans Sarah Palin and Kelly Tshibaka.
A friendly message and reminder to all our readers. The Landmine is made possible by myself and a team of awesome Alaskans. We are working hard to provide in-depth election coverage for all of the ongoing races. If you enjoy the content we provide, please consider making a one time or recurring monthly donation. You can click here to donate. We have a donation system that makes it super easy. We would really appreciate it. And thanks to everyone who has been supportive.
Money pouring into independent expenditure groups before November election
The following is an excerpt from this week's edition of the Alaska Political Report. You can click here for more information about the Political Report. A subscription is $1,299/year per organization. Discounted pricing is available for non-profits and government entities. We are providing extensive election coverage this year in addition to our session coverage. If you have any questions or would like to subscribe, please email jeff@akpoliticalreport.com.
In the run up to the November general election, several large donations have poured into mostly progressive independent expenditure groups. Many of these contributions have gone largely unreported by Alaska media. We dug through Alaska Public Offices Commission filings to see what groups have received large donations and where the money is coming from. Here is what we found.
No on 1 Defend Our Constitution
This is the main group opposing the constitutional convention. The group is chaired by Bruce Botelho and has co-chairs that include former Republican Sen. Cathy Giessel, former Republican Sen. John Coghill, and AFL-CIO President Joelle Hall. Since the group formed, they have reported more than $2.2 million in contributions – $1.4 million of which has come in since September 1. Here are their largest contributions:
The Sixteen Thirty Fund, described by Politico as a "left-leaning, secret-money group," has contributed $1.36 million – $863,500 of which came in late September.
The National Education Association contributed $500,000 in late September.
Anchorage businessman Jonathan Rubini contributed $10,000 in August.
The American Federation of Teachers contributed $50,000 in July.
The IBEW PAC Educational Fund contributed $50,000 in June.
Lynden CEO Jim Jansen contributed $50,000 in May.
The Alaska State Employees Association Local 52 Political Action Committee contributed $25,000 in May.
The NEA-Alaska Political Action Committee for Education contributed $50,000 in February.
Putting Alaskans First Committee
This is an Alaska AFL-CIO group that says they "support candidates who support working families." They are involved in local and legislative races. The group is chaired by Kim Hays, Alaska AFL-CIO's political director. Their treasurer is Joelle Hall. They have reported income of $447,000 for the 2022 cycle – $283,000 of which has come in since September 1. Here are their largest contributions:
Denise O'Leary and Kent Thiry, both from Colorado, contributed $30,000 each in September.
SEIU 775 Quality Care Committee, a Washington labor union, contributed $50,000 in September.
Jay Faison of North Carolina contributed $30,000 in September.
Jason Carroll of New York contributed $25,000 in September.
Marc Merrill of California contributed $25,000 in September.
John and Laura Arnold of Texas contributed $25,000 each in September.
The NEA-Alaska Political Action Committee for Education contributed $50,000 in July.
Unite America PAC, a Colorado labor union, contributed $30,000 in June.
The Alaska AFL-CIO has contributed $20,000 since February.
The Alaska Center IE
This is the progressive Alaska Center's independent expenditure group. They "support candidates who will stand up for our clean air and water, healthy communities, and a strong democracy." The group is chaired by Polly Carr, the Alaska Center's executive director. They have reported income of nearly $100,000 for this cycle – almost all of which came from one donor. Farhad Ebrahimi, a climate activist from Massachusetts, contributed $75,000 in late August.
Protect Our Rights: No on 1
This is another group opposed to the constitutional convention. The group is chaired by Serene Rose O'Hara-Jolley of Fairbanks. They have reported income of $89,000 since they have formed – $75,000 of which came from the Alaska Center Education Fund in late August and early September. An Alaska group called the Mobilization Center has contributed more than $12,000 since September.
PAC event for Palin and Tshibaka 
Patriot Freedom PAC, a relatively unknown group that has seven likes on their Facebook page, held an event today at the Dena'ina Center for Republican Senate candidate Kelly Tshibaka and Republican House candidate Sarah Palin. It was one strange event. It was sparsely attended by around 100 people. There was a mechanical bull and bouncy house outside the room where the event was held. The PAC must have spent $10,000 on everything. Palin spoke at the event. Tshibaka did not attend.
I was there and live streamed most of it. It started out with a woman who sang a Tina Turner song. She was followed by a James Brown impersonator from Chicago who actually put on quite the show! Living in America was my favorite. It reminded me of the scene in Rocky 4 before Apollo Creed fights Ivan Drago. He was followed by Art Mathias from Wellspring Ministries who really brought the mood down. He talked about suicide, drag queens, and critical race theory. He was followed by former legislator Jerry Ward from the Palin campaign. He spoke for more than 20 minutes. He spent time talking about when he fought in Vietnam and how horribly veterans were treated when they returned. There was a family near me with seven or eight kids. He lost the kids when he started talking about Nikita Khrushchev. He really lost them when was talking about Tet Offensive.
Sarah Palin was next. She gave her standard campaign speech. She spoke against ranked choice voting but encouraged people to rank her Republican opponent Nick Begich second because, even though it goes against her competitive instincts, this is the system we have. She spoke favorably about Congresswoman Mary Peltola (D – Alaska), who she said is a friend (they were pregnant at the same time when Palin was governor and Peltola was a lawmaker) but said we cannot afford to have a Democrat representing Alaska. Up next was Sheriff David Clark, a former Sheriff from Wisconsin who often appears on Fox News. He spoke about the cesspool of D.C. and at one point compared Senator Lisa Murkowski (R – Alaska) to a beagle. He said there are two kinds of dogs, beagle and rottweilers. He said beagles are cute and will lick your face but when you go to a dog fight you want a rottweiler. I guess Tshibaka is the rottweiler in this example.
At the end this guy from the PAC spoke. He said he was an Obama voter but started supporting Donald Trump when Trump started questioning why we spend so much money defending South Korea. He said he later became a fundraiser for Trump. After saying it was his first time in Alaska he said he was shocked to hear we don't have enough school buses, how expensive heating oil is (he said he didn't know what heating oil was until this week), and how big business is trying to stop people from catching salmon. He then covered a lot of conservative talking points. But the strangest thing he said was that the PAC ordered 20,000 "Vote for Kelly Tshibaka" lightsabers for $45,000. Apparently customs is holding them up. I wonder where they were made… He promised the lightsabers will be delivered once customs releases them.
Other Happenings 
The annual Uniform Crime Report was released this week by the Department of Public Safety. Some takeaways are:
One violent crime is committed in Alaska every 90 minutes. One murder occurs every 8.5 days. One person is raped every 8 hours. One property crime happens every 38 minutes. One vehicle theft happens every 5 hours.
Alaska's rate of law enforcement officers remained stable from 2017 to 2021, but the rate of officers per 100,000 residents is still 20 percent less than the national average.
There were 1,291 law enforcement officers in Alaska in 2018, former Governor Bill Walker's last year in office, and there are 1,308 officers today.
In 2021, there were fewer employees in the Alaska State Troopers – 581 – than there were in 2018, 600, during Walker's last year in office. In 2021, there were nine additional troopers compared to 2018, though: 367 versus 359.
The significant reduction in property crime that happened in 2020 and 2021 is in line with what other places in the world experienced during the pandemic. A report on property crime in various countries prepared by the United Nations found that decreases "…in recorded property crimes were more homogenous and more marked (than other categories of crime). However, those changes are more difficult to interpret because they reflect changes in the crime itself as well as in reporting capacity and the accessibility of criminal justice institutions, which have most likely been affected by the pandemic. Survey data available from one country, covering the duration of the initial lockdown, confirm an actual decline in property crime." It is unclear if these factors are at play in the numbers here; the fact that people increasingly worked from home and spent more time at home in 2020 and 2021 – and that most Alaskans own a firearm.
Word on the street is Representative Tiffany Zulkosky (D – Bethel), who is not running for re-election, will replace Jerry Moses at the Alaska Native Tribal Health Consortium (ANTHC) as VP of intergovernmental affairs.
Speaking of ANTCH,  lobbyist Darwin Peterson just registered them as a client for $75,000 a year.
The Permanent Fund Board of Trustees chose Deven Mitchell as their new executive director this week. After a nationwide search that cost tens of thousands of dollars they picked a guy that lives in Juneau. Mitchell was recently appointed Acting Revenue Commissioner by Governor Mike Dunleavy (R- Alaska) after former Revenue Commissioner Lucinda Mahoney resigned. Dunleavy will either need to appoint a new acting commissioner or new commissioner when Mitchell leaves, whenever that will be.
It's definitely October. Independent candidate for Governor Bill Walker tweeted he and his running mate Heidi Drygas "can bring $2/gallon fuel back to Alaska." He proposes this can be accomplished by selling our royalty oil at a discount to Alaska refineries. "It is time we change that model and make our royalty oil available to our 3 Alaska refineries at a price that results in gasoline/diesel at no more than $2 gallon." Interesting idea but not exactly sure how that would be accomplished.
Alaskans are hurting at the fuel pump.

Be it heating fuel or gas to get to work, the stress around fuel prices is pushing people to the breaking point.@HeidiDrygas and I can bring $2/gallon fuel back to Alaska.https://t.co/wJE1H6eLW9

— Bill Walker (@BillWalkerAk) October 9, 2022
Republican gubernatorial candidate Charlie Pierce finally came out of hiding one month before the general election. He made an appearance at the Homer Chamber of Commerce forum this week. Homer is a friendly area as he represented it when he was mayor of the Kenai Peninsula Borough before resigning to "focus on his gubernatorial campaign."
Whoa! Republican Charlie Pierce finally makes an appearance seven weeks after the primary and a month before the general. This is the Homer Chamber of Commerce gubernatorial forum. Better late than never, Charlie! #akleg pic.twitter.com/xbWHdyu2bE

— The Alaska Landmine (@alaskalandmine) October 7, 2022
This Week's Loose Unit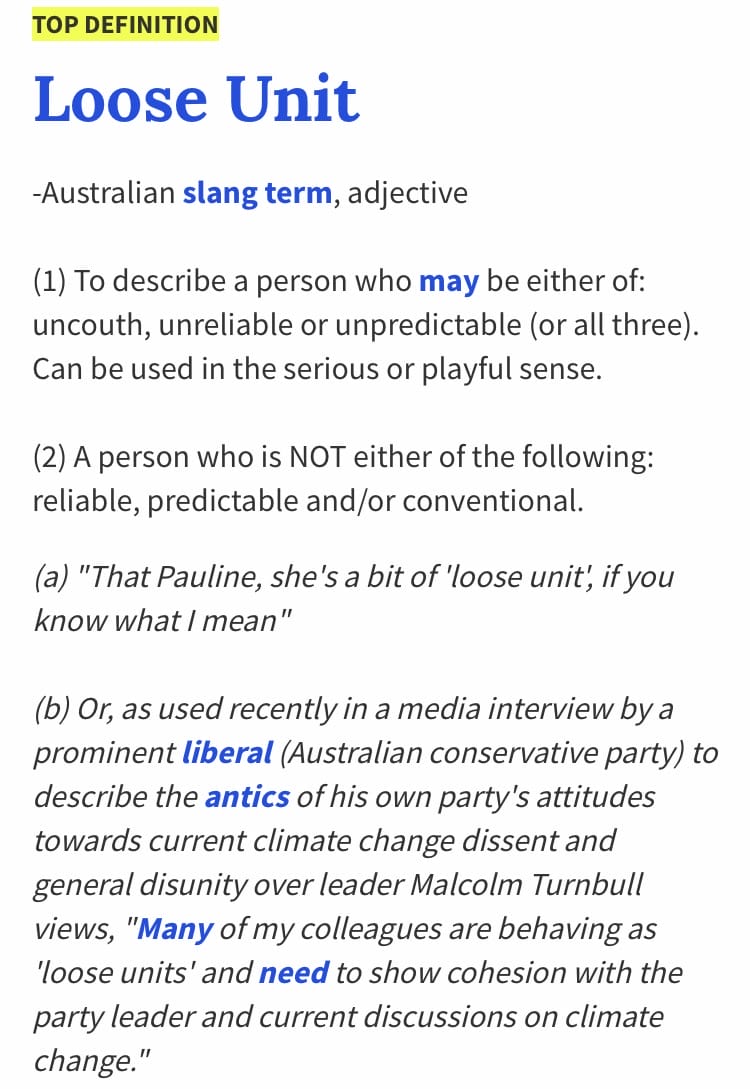 As the general election approaches the number of Loose Unit candidates increases exponentially. Whenever subpoenas are issued, the likelihood of being named Loose Unit is high. This is one of those weeks. This week's Loose Unit is a tie between Erim Canligil and Dave Rexrode. I'm guessing you have no idea who these cats are. Canligil is the CFO for the Republican Governors Association (RGA). Rexrode is their executive director. Both of them were issued subpoenas by the Alaska Public Offices Commission this week for refusing to respond to APOC's requests "unless a subpoena is issued pursuant to AS 15.13.045(d)." This is in regard to a complaint against the RGA by the Alaska Public Interest Research Group that claims the RGA – who donated $3 million to an independent expenditure group to support Governor Dunleavy – is coordinating with Dunleavy's campaign. Regardless of whether or not the complaint has merit, ignoring the State campaign regulator's request to produce documents related to their group is super loose.
If you have a nomination for this week's Loose Unit, or if you have any political news, stories or gossip (or any old pics of politicians or public officials) please email me at jeff@alaskalandmine.com.