This week has been one of the strangest and loosest weeks in Alaska politics since I can remember. With just over two weeks until the election, the dynamic of the governor's race has completely changed. Due to all of the craziness, this week's column is another Loose Unit edition.
This Week's Loose Units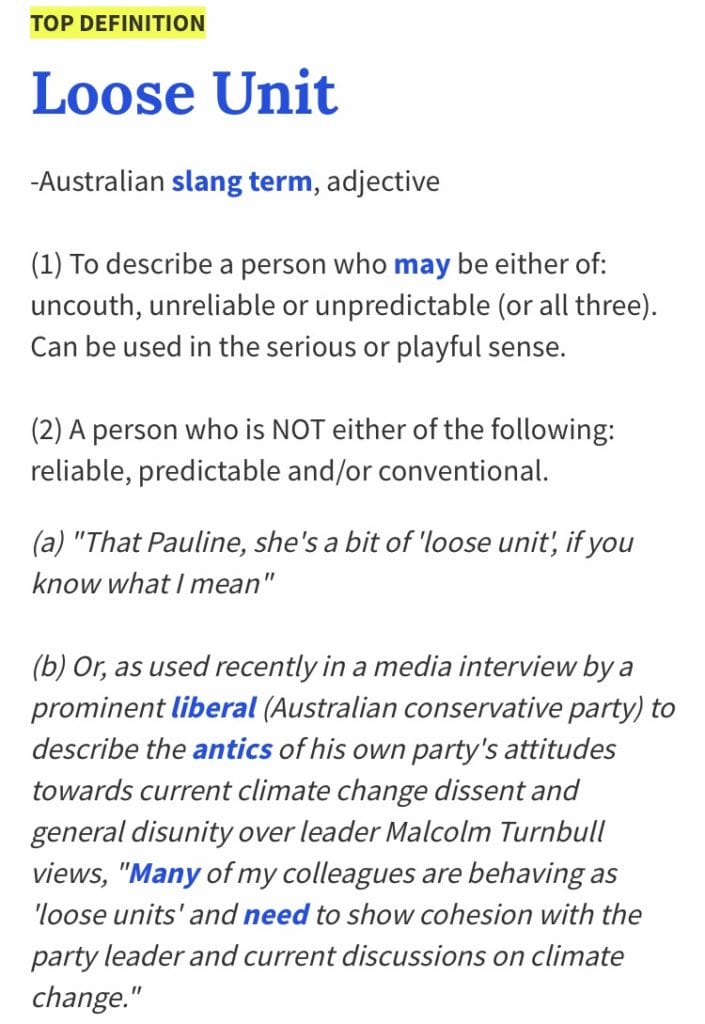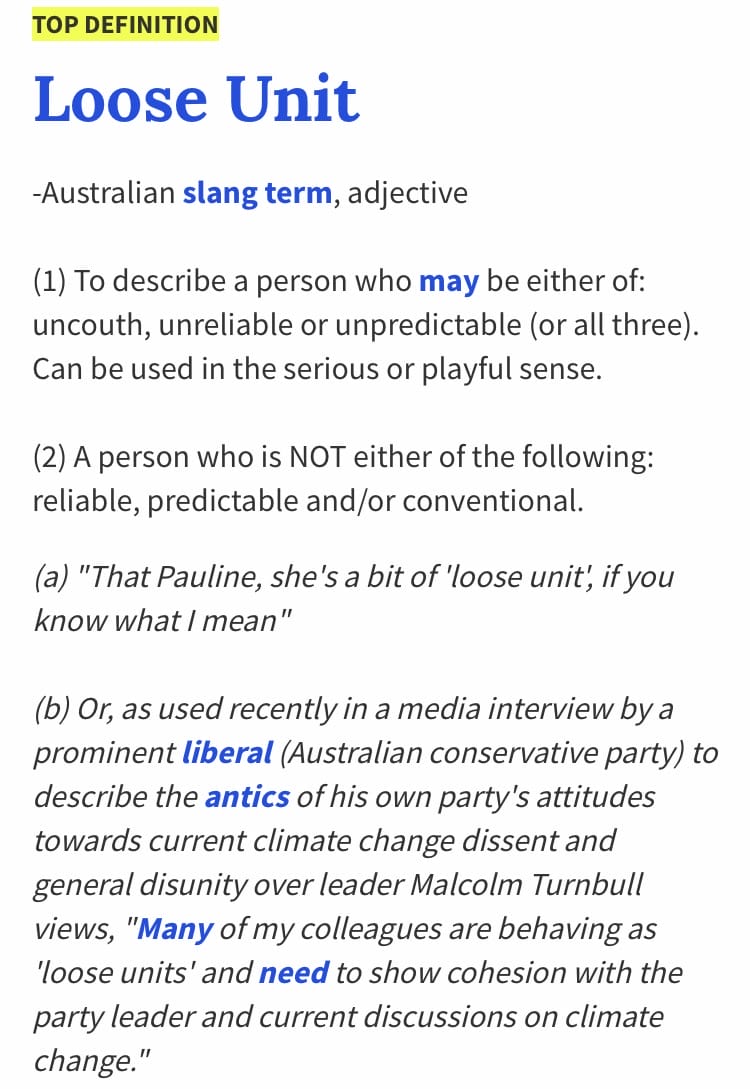 It all started on Tuesday. Word spread that there was an emergency meeting of Governor Bill Walker's cabinet at 2 pm. There was speculation that Byron Mallott was going to step down as lieutenant governor, but no one knew if it was true or why. Not long after the meeting Walker held a press conference. He announced Mallott had resigned for "inappropriate comments" and that Val Davidson had been sworn in as lieutenant governor. He did not elaborate on what Mallott said and did not take questions from reporters. Pretty loose. Grace Jang and Austin Baird remained to answer questions in what ended up being an extremely awkward back and forth with reporters (Click here to watch). The best part was towards the end when Andrew Kitchenman form Alaska Public Media said, over the phone, "I came in the middle of this. What's happening right now?' So loose. As one Landmine reader put it, Baird looked like he could be the spokesperson for Southwest Airlines. Wanna get away?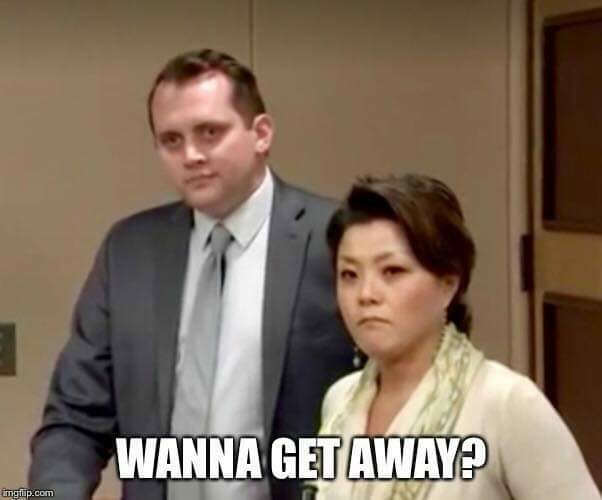 Then, the next day the failing Anchorage Press came out with an article by their editor, cry baby Matt Hickman. It called for Walker to get out and said an "October surprise" was coming out that was going to hurt Mike Dunleavy. In it he wrote about a rumor that has been circulating for a while that Dunleavy had an affair with a former state worker. The rumor stems from an anonymous letter that was sent to multiple people in August. In the article Hickman even admits the woman said there was no affair. So loose. I learned of this a few months ago and went to the Court House to review the divorce file. There is no mention of Dunleavy. After cry baby Matt Hickman's article came out I wrote this article to point out how absurd and ridiculous all of this is.
It must be hard being the editor for a once great publication that has been failing and losing money for years. Hickman came out with this joke of an article ('Prometheus' exists. Journalists must find out who he is) this morning in a weak and failed attempt to hit me back. The gist of the article is that there is someone on a gay dating site that goes by Prometheus. Who wants to bet that Hickman is Prometheus? He sure seems to know a lot about him. He's trying to defend a scoop that every politico has known about for months. No one reported it because of how absurd it was. No one except the Press. By his own admission, they don't have staff to dig in to anything besides pot and beer. They should stick to what they know. The article shows what a joke the Anchorage Press has become. Talk about loose!
After Mallott resigned and Davidson became lieutenant governor, everyone wondered how that would impact the election. The Division of Elections clarified this by saying because the withdrawal deadline had long passed and because ballots had already been printed, Walker/Mallott would remain on the ballot. Awkward and loose. The Walker/Mallott campaign cancelled their booth at AFN and donated the space to non-profits. The Walker campaign also announced that if they did win, Mallott would not accept and, I guess, would resign again. Then Walker would appoint Davidson as lieutenant governor. Very loose. But as all the polls showed, Dunleavy had a commanding lead.
As the end of the week approached there was speculation that Walker was going to drop out of the race. That speculation ended on Friday. Walker addressed a packed house at AFN that included all of his staff. He announced to the room that he was dropping out of the race. There was a collective gasp in the room when he made the announcement. He went on to endorse Mark Begich and said that Alaska could not afford Mike Dunleavy. Dropping out two weeks before the election was pretty loose. Slamming Dunleavy when he was in the room was very loose. I have a feeling the "Dunleavy is a quitter" ads are about to end.
Walker was given an extremely touching and emotional sendoff by AFN. Groups from different regions sang to him and one man gave him his decorated Native necklace. There were a lot of tears in the room. It was definitely something to see. I was at the Quarter Deck at the Captain Cook when the unity ticket was announced. I was at the PAC when they won and everyone sang Alaska's Flag Song. I was happy to have witnessed this send off. Whether or not you like or agree with Walker, there is no doubt in my mind he has always made decisions with Alaska first in mind.
Once all the fanfare ended it was back to the agenda, which at that point was hours behind. It continued to get loose. Don Young and Alyse Galvin took the stage. It was challenging for Alyse without being able to read from prepared notes. I guess AFN did not give them the questions in advance. The best part was when they asked about 8(a). Galvin gave an incoherent answer that ended with, "We will also establish that opportunity for you to tell us who should be in charge of what businesses, and how." What? In classic Young fashion he pointed out that 8(a) was his bill, along with the Magnuson/Stevens Act and the Trans Alaska Pipeline Act. Savage. But the loosest part was at the end. When Young and Galvin went to shake hands, Galvin overreacted and in dramatic fashion yelled, "That hurts, that hurts!" Then stormed off the stage. If that is how she handled a handshake how is she supposed to handle high priced lobbyists and party leaders in D.C.?
Is Alyse Galvin running for Congress or trying out for a soccer team?

Posted by The Alaska Landmine on Friday, October 19, 2018
Up next was Mike Dunleavy and Mark Begich. This was one event that Dunleavy could not skip. And now that Walker is out I suspect Dunleavy will be much more visible. Forrest Dunbar put it best:

Medicaid and rural schools were the main topics. Begich said Dunleavy did not give real answers on the questions. Dunleavy pointed out multiple times that he lived in Kotzebue for many years and is married to a Native Alaskan. With Walker dropping out, Dunleavy went from a slam dunk to just being favored to win. This race is about to get lit.
If you have a nomination for This Week's Loose Unit, or if you have any political news, stories or gossip (or any old pics of politicians or public officials) please email me at jeff@alaskalandmine.com.