The November election is just over three weeks away. Absentee ballots are already hitting Alaska mailboxes and early in-person voting starts on October 24. The Alaska Public Offices Commission granted an expedited hearing on a complaint that alleges Brett Huber illegally coordinated with the Dunleavy campaign while working for a pro-Dunleavy independent expenditure group. And recent campaign finance reports show a Texas billionaire couple are spending big money to influence Alaska elections.
A friendly message and reminder to all our readers. The Landmine is made possible by myself and a team of awesome Alaskans. We are working hard to provide in-depth election coverage for all of the ongoing races. If you enjoy the content we provide, please consider making a one time or recurring monthly donation. You can click here to donate. We have a donation system that makes it super easy. We would really appreciate it. And thanks to everyone who has been supportive.
APOC Hearing Reveals Nothing Burger
On Wednesday the Alaska Public Offices Commission (APOC) granted an expedited hearing for a complaint brought by the Alaska Public Interest Research Group (AKPIRG). The hearing took place on Friday afternoon. The complaint alleges that Brett Huber illegally coordinated with the Dunleavy campaign while working for a group called A Stronger Alaska – a pro-Dunleavy independent expenditure group financed by the Republican Governors Association. Brett Huber is no stranger to Alaska politics or APOC. He ran Governor Mike Dunleavy's (R – Alaska) 2018 campaign. He ran a group opposing Ballot Measure 2 in 2020. Even though the group was unsuccessful he collected $45,000. After leaving his employment with the Dunleavy administration he was given a $50,000 contract by Dunleavy.
Brett Huber is definitely one who lives off government and campaign largess. He is not a sympathetic figure. And the evidence sure doesn't look good. Huber was collecting $11,500 a month from A Stronger Alaska while he also had a contract with Dunleavy's office and was listed as a deputy treasurer for the Dunleavy campaign. But the hearing on Friday revealed zero evidence of any coordination between Huber and the Dunleavy campaign. Scott Kendall is the lawyer representing AKPIRG on the complaint. He served as chief of staff to former Governor Bill Walker – who is currently running against Mike Dunleavy. Kendall loathes Mike Dunleavy and wants nothing more than to have Bill Walker back. That is an important part of all of this.
Kendall questioned Huber extensively during the hearing, who was under oath. Kendall spent some time on the idea of a "cooling off" period between when someone leaves a campaign and goes to work on an independent expenditure group. The problem is Alaska has no such law. Huber explained that he was listed as a deputy treasurer for Dunleavy's campaign so he could collect money for a single fundraiser that was held before he was associated with A Stronger Alaska. He said he got ethics approval for the contract with Dunleavy's office. He said he is not the decision maker for A Stronger Alaska and just provides advice and consulting for the campaign. Does the circumstantial evidence presented look bad? Yes. But it proved no coordination and the burden of proof is on AKPIRG and Kendall to prove, not the other way around.
After Kendall questioned Huber, he called Paula DeLaiarro as an "impeachment witness." DeLaiarro, who works for the progressive consulting firm Ship Creek Group, is well-known for her expertise with APOC reporting. DeLaiarro alleged that the Republican Governors Association, who donated $3 million to A Stronger Alaska, actually never gave the money to them according to IRS records. During questioning Huber told Kendall he did not know where the money he was being paid came from because it was direct deposited in his account, but he sent his invoices to A Stronger Alaska. Lawyers for A Stronger Alaska, the Republican Governors Association and Huber objected because this was not part of the complaint and they were not given any information about it. Kendall's big surprise turned out to be another nothing burger, at least for this complaint.
APOC has ten days to issue a ruling. But my bet is they come out with a ruling much sooner that says no proof of coordination was given and that directs APOC staff to continue the investigation into the complaint. During the hearing Scott Kendall claimed he is nothing more than a lawyer who was hired by AKPIRG. Let me be clear: that is utter bullshit. Kendall is a self-righteous political operative who has been around Alaska politics a long time. He was behind Ballot Measure 2 that gave us the mess of ranked choice voting. He probably wrote or helped write the damn complaint against Huber. He has become increasingly toxic to our political system. And he is not going anywhere. He is an expert at using the courts and other institutions to wreak as much havoc as possible against his political opponents.
Other Happenings
While going through all the APOC finance reports, I kept coming across two names – John and Laura Arnold. They are billionaire philanthropists from Texas. John Arnold used to work for, wait for it, Enron. They gave big money to support Ballot Measure 2 in 2020. They have donated nearly $150,000 to groups and candidates in Alaska this year, most of it since September. Bill Walker and Heidi Drygas have received $70,000. Putting Alaskans First Committee, an independent expenditure group that supports progressive candidates, has received $50,000. And several Senate candidates, all likely to be in a coalition, have received $27,500 collectively.

Tim Sullivan announced he is the new government affairs manager for Alaska USA. Congrats, Tim! He was previously the director of external affairs at the Alaska Railroad for ten years but abruptly left that role in March with no explanation.
If you have not seen this it's amazing. Republican U.S. Senate candidate Kelly Tshibaka, introduced by Dave Donley, addressed a crowd at Thursday Night at the Fights. It is beyond cringe. In addition to the women in bikinis walking around the ring, no one in the crowd is interested to hear what she had to say. I would love to know who advised her to do this.
This Week's Loose Unit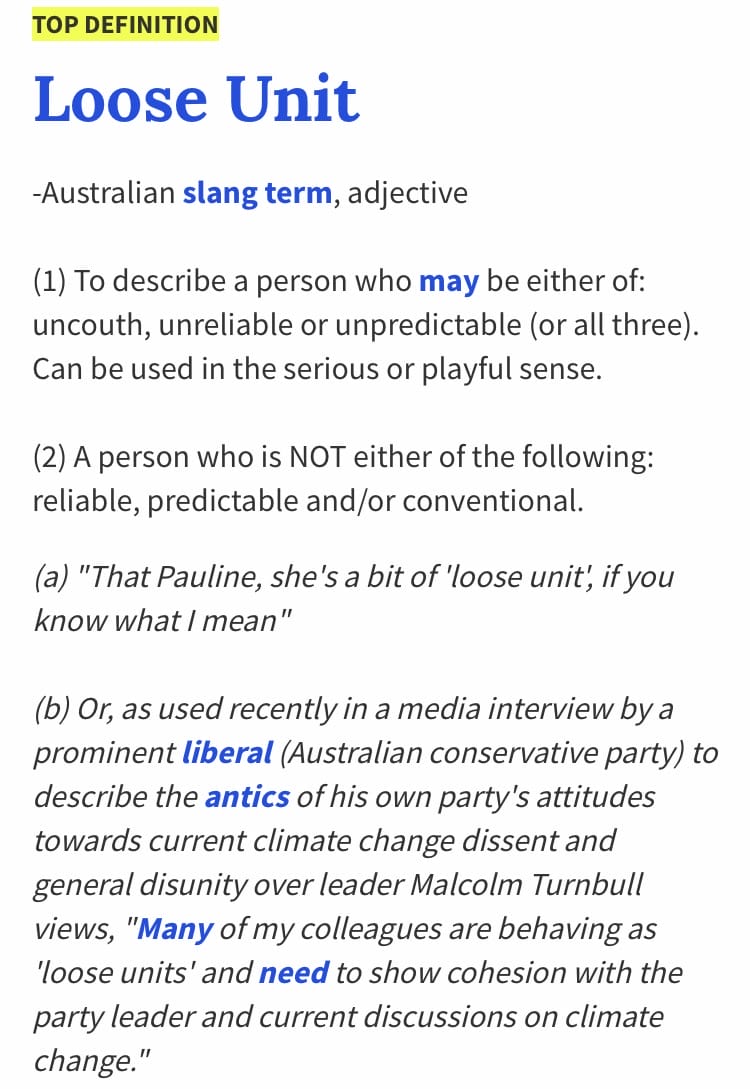 This week's designee became glaringly obvious on Thursday. This week's Loose Unit is the Alaska Democratic Party, specifically West Anchorage Democrats. It all started when the official voter pamphlet came out. Jennie Armstrong, the Democrat and front runner running for the open West Anchorage House seat, wrote that she has been an Alaska resident since 2019. This immediately made me wonder if she was even qualified because the Alaska Constitution requires three years of residency when you file to run for the Legislature. After an investigation, it's clear Armstrong is not qualified due to residency issues.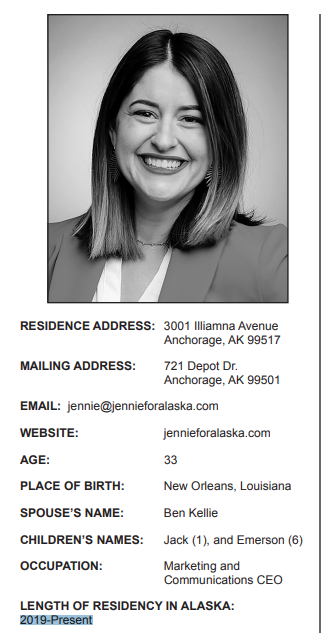 But let's just say her claim that she has been a resident since May 20 is true. Which according to her own Instagram posts about her trip to Alaska is not the case. That would mean she met the bare minimum for residency to be a candidate for the Legislature by eleven days. Eleven days! Super loose. Oh, and check out that dirty delete on her Instagram about when she moved here. Very loose. Love those receipts.
1/ We got Jennie Armstrong's declaration of candidacy. She wrote she's been a resident since May 20, 2019. But according to her IG, her last day on vacation in Alaska appears to be May 19, meaning she may not have been in Alaska the day she claimed her residency began. #akleg pic.twitter.com/av21DFvArW

— The Alaska Landmine (@alaskalandmine) October 15, 2022
When I think of Democratic or progressive areas of Anchorage, I think of Downtown and West Anchorage. Representative Matt Claman (D- Anchorage), who currently holds the House seat but is running against Senator Mia Costello (R – Anchorage) for the Senate seat, waited until the absolute last minute to announce that. Meaning he either hand chose Armstrong, similar to what Senator Tom Begich (D – Anchorage) did with Loki Tobin, or was selfish and gave almost no time for Democrats in West Anchorage to consider filing for the seat. The result is a Democratic candidate who moved to Alaska five minutes ago. Here is a list of just a few Democrats and progressives who live in West Anchorage and have been in Alaska a hell of a lot longer than three years:
Nicole Borromeo
Grace Kubitz
Carolyn Hall
Assembly member Austin Quinn-Davidson
Stephanie Quinn-Davidson
Assembly member Kameron Perez-Verdia
Anna Brawley
Mark Wiggin
The entire situation is about as loose as it gets. Especially if Armstrong is deemed ineligible to serve in the Legislature. Stay tuned. Classic Loose Unit behavior by the Alaska Democrats.
If you have a nomination for this week's Loose Unit, or if you have any political news, stories or gossip (or any old pics of politicians or public officials) please email me at jeff@alaskalandmine.com.