We finally have snow in Anchorage! Yesterday, Anchorage tied the record high temperature and had record snowfall. Hopefully winter sticks around. This week also saw the resignation of Governor Mike Dunleavy's (R – Alaska) Revenue Commissioner and the ousting of the AMCO director.
A friendly message and reminder to all our readers, the Landmine is made possible by myself and a team of awesome Alaskans. It takes a lot of work to provide the content we do. If you enjoy the content we provide, please consider making a one time or recurring monthly donation. You can click here to donate (or on the image below) via PayPal. We would really appreciate it. And thanks to everyone who has been supportive!
Tangeman Out
The big news this week for the Dunleavy administration was the resignation of Revenue Commissioner Bruce Tangeman. Tangeman joined the administration after Dunleavy was elected last year. He wrote this op-ed for the ADN to explain his resignation. Tangeman is not about taxing Alaskans or Alaska businesses in order to pay a full PFD. There has been some talk that he may go to work for Hilcorp. Sources have also reported that former Attorney General Craig Richards could be the next Revenue Commissioner. Donna Arduin, the former OMB Director, has still not been replaced. With the session starting in a few months, Dunleavy better get to work getting these key positions filled.
Tangeman's resignation brings with it an update to our Team Dunleavy graphic! Bruce happened to be in the middle, a key square.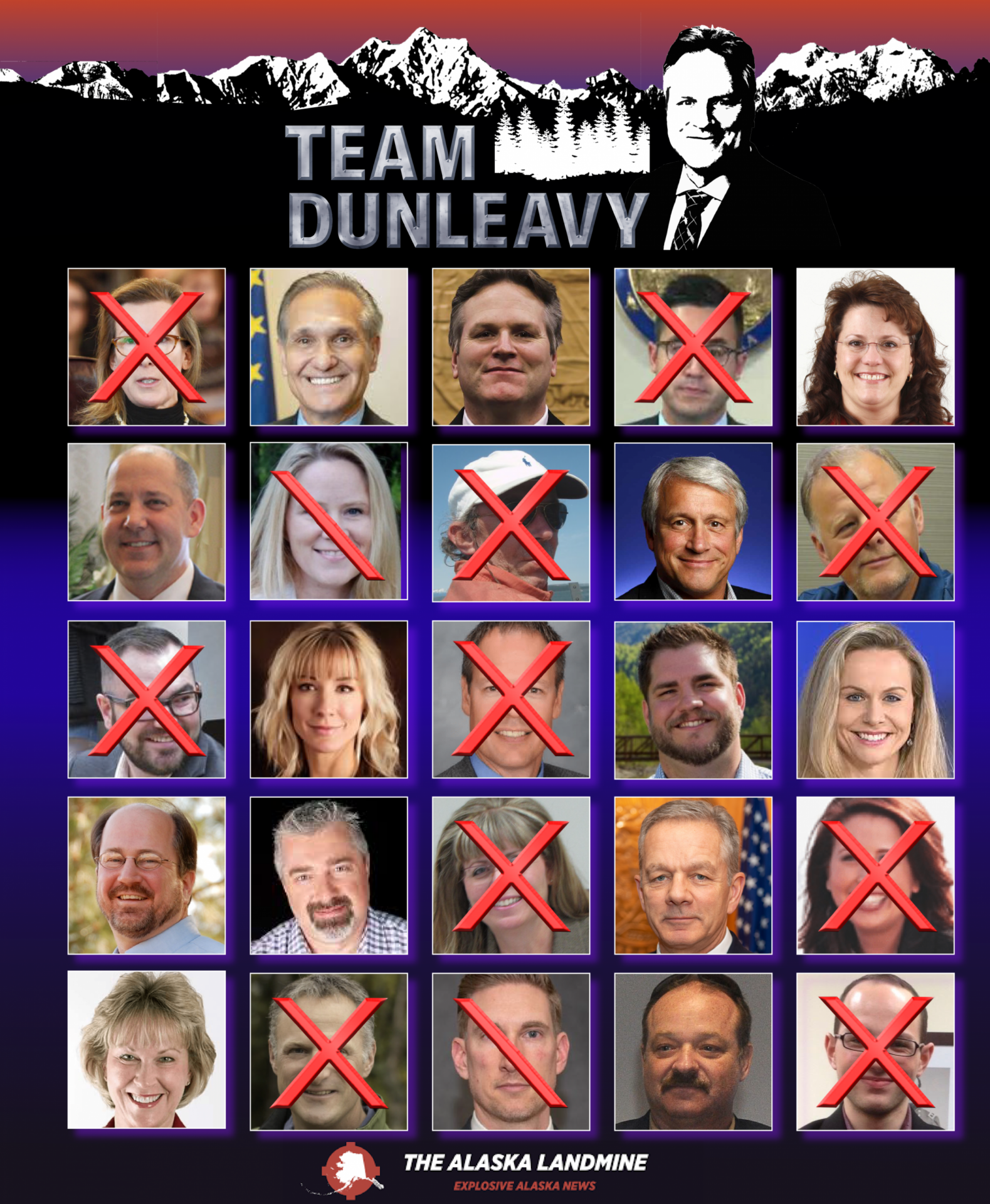 Other Happenings 
Governor Dunleavy still has no communications director or press secretary. Jeff Turner has been sending out the press releases. For a guy who massively needs a communications strategy, Dunleavy seems to have none. He did give a video news update this week! I'm not clear what exactly Dave Stieren is doing, but it seems to be mostly internal work. And no clue what Mary Ann Pruitt is up to. She's probably waiting for the Republican Governors Association to start spending money so she can make a few bucks.
The Marijuana Control Board voted this week 3-2 to oust Erika McConnell, the Director of the Alcohol and Marijuana Control Office (AMCO). In October, the Alcohol Beverage Control Board voted to oust her. Both boards are required to vote to oust the director. Dunleavy announced that he appointed Glen Klinkhart as the Interim Director of AMCO. Klinkart is a former detective and known for writing the book "Finding Bethany," Check out this pic from his website!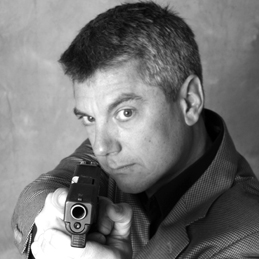 Remember the SAP debacle with the Municipality of Anchorage? In addition to the project being tens of millions of dollars over budget, there were also significant payroll issues. Most collective bargaining agreements have a provision that requires a penalty for payroll errors. It was so bad that the total liability for the Muni was over $100 million! This has been an issue for a while. Sources report that some kind of deal was struck where city employees received hundreds of hours of leave in exchange for the Muni's liability to go away. I am working on figuring out how much exactly employees got. It sounds like the firefighters got 216 hours each. But this is way less than what the Muni owed them. Looks like the Muni got off real cheap.
Representative Chuck Kopp (R – Anchorage) held a fundraiser this week at Round Table Pizza in the Dimond Center. It was a small group but they all seemed like $500 check people! During a discussion on resource development, someone said to make sure not to leave out fishing. Kristina Woolson, who was in attendance, jokingly commented, "You don't have to choose." She's always on message!
Senator Josh Revak (R – Anchorage), who was recently confirmed for the Senate District M seat, hired all of Chris Birch's staff. Good on him for doing that. They are all awesome. Trevor, can't wait to see you in the public lounge during lunch!
Tyler Arnold is back in Alaska! He messaged me this week and asked if I had some time to meet up. I said sure. He was like, "How about China Lights? I know you love that place!" I said, "I'm not sure I would say I love it." He said, "But you alway go there and talk about how great it is." I responded, "I think you mean Asia Garden! They aren't all the same lol." Needless to say we had some awesome food and drinks. Welcome back, Tyler.
There has been some talk that Representative Lance Pruitt (R – Anchorage) may be planning on resigning before the session starts. He barely beat Liz Snyder last year. It's definitely not looking promising for him next year. Democrats are definitely going after that seat. If he resigned, whoever took over the seat would have an incumbent advantage next year.
Sources report that Joe Plesha will be leaving from Senator Mia Costello's (R – Anchorage) office to take a job with the House Majority Press Office. Plesha will be reuniting with Austin Baird, who he worked with in the Walker administration. Senator Costello is planning on hiring DawnRae Dufford, who formerly worked at the Medallion Foundation.
Tim Hale won the District 1 seat on the Mat-Su Borough Assembly. Governor Dunleavy endorsed his opponent, Brian Endle. Yikes. Endle had this bizarre campaign video where some other Hale guy, with a toddler named Tim, had the toddler Tim Hale endorse Endle. Very loose.
Former South Carolina Senator Jim DeMint has come out in favor of Governor Dunleavy, who he says is under siege because he is a conservative. I am trying to remember the last time DeMint weighed in on Alaska politics. Wait, it was to support Joe Miller! Not exactly a great track record…
If you have not seen, we are now selling Campbell Lake RIff Raff t-shirts and shopping bags! Click here to place an order. The holidays are fast approaching.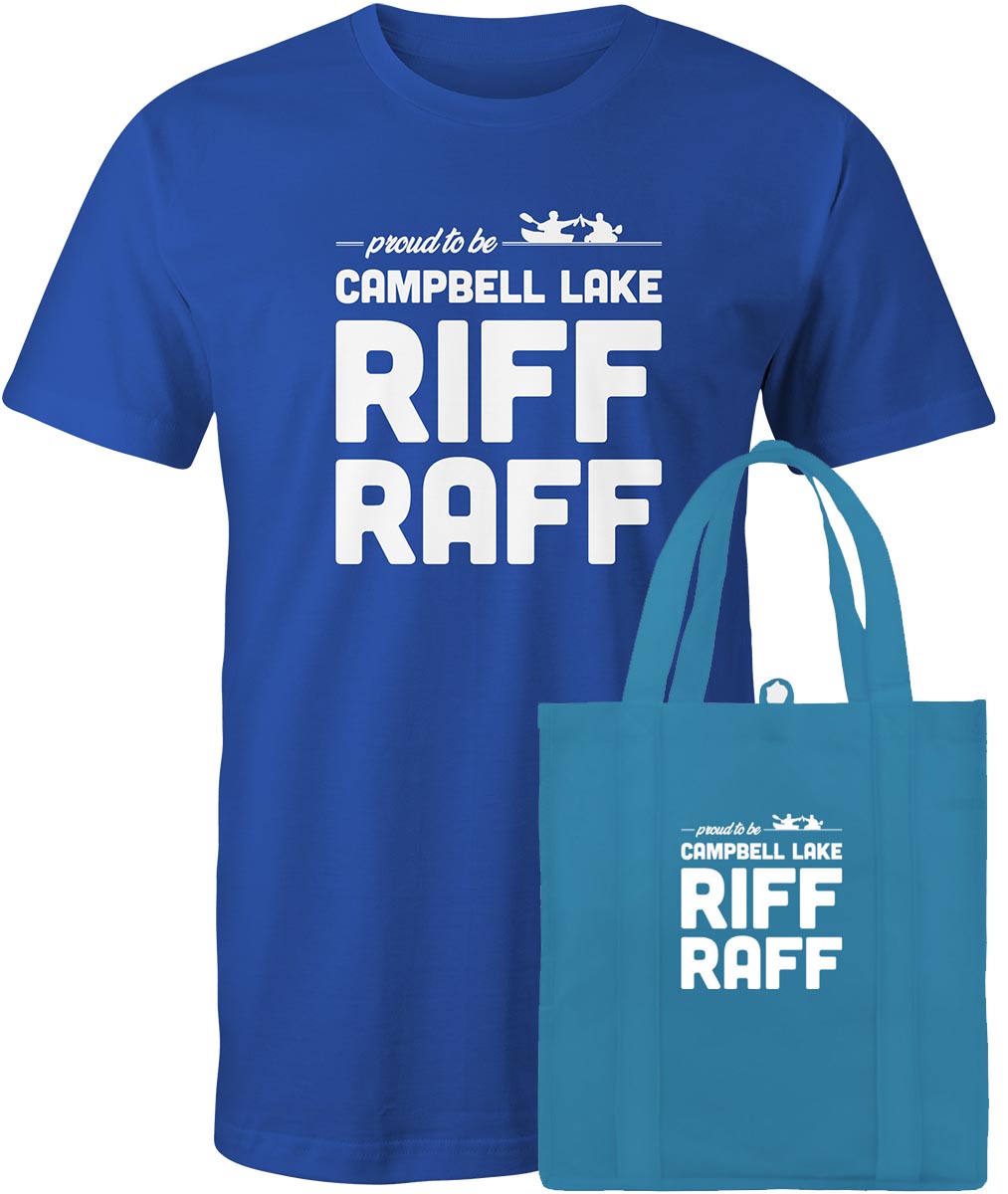 If you did not hear, the Roast of Jeff Landfield will be held on December 21 (my 35th birthday) from 6-9 pm at Matanuska Brewing Company on Northern Lights and C Street. Here is a link to the Facebook event. It's going to be absolutely savage. Leave your wokeness at home if you plan on attending. This is also a fundraiser for my Juneau expenses for the session. If you want to reserve a table, get in touch with me.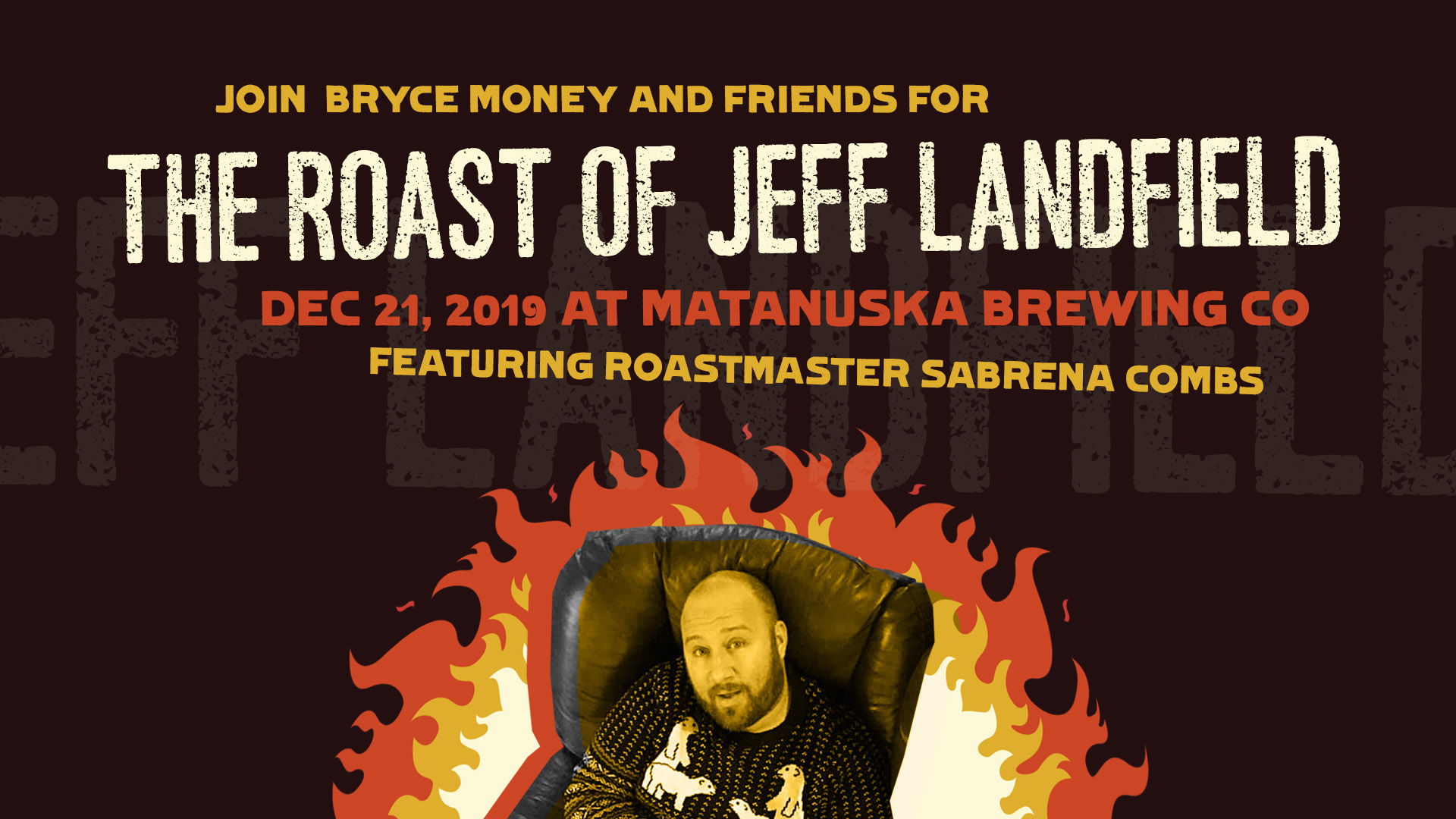 Have you seen this warning about a crazy wolverine on the loose in Anchorage? This is real. Those things are ferocious! Definitely a Loose Unit! Does anyone know the status of Betsy the Cow???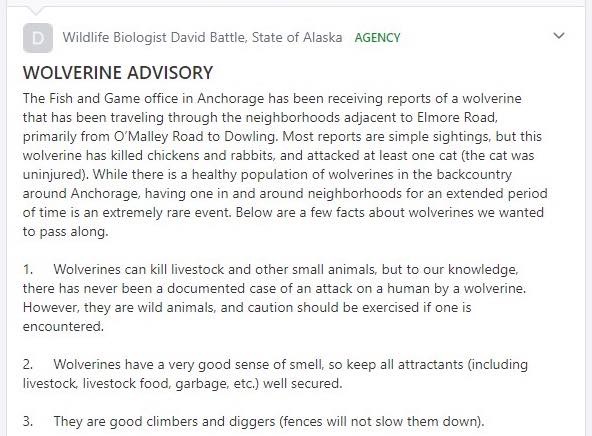 This Week's Loose Unit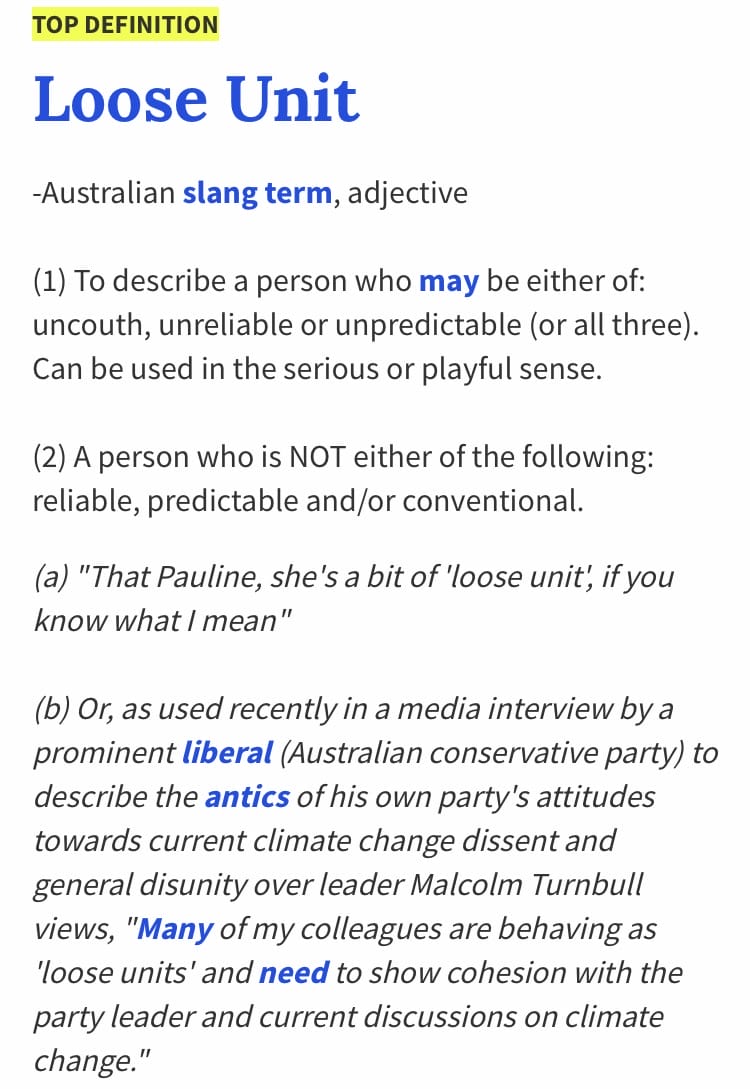 This was one of those week's where the Loose Unit was clear early in the week. This week's Loose Unit is Alaska Republican Party Chairman Glenn Clary. On Monday, District 25 Republicans met to consider the four applicants for the vacant District 25 seat and choose three to send to Governor Dunleavy. They met at Alaska Republican Party (ARP) headquarters on O'Malley. This Landmine article describes what happened. ARP rules clearly state that, "All official meetings of the ARP and its subdivisions shall be open to all registered Republicans." However, Clary does not seem to have much regard for the rules. Just like the meeting to decide on names to send to Dunleavy to replace Chris Birch, this meeting got very loose.
I showed up ten minutes before the meeting started, expecting I would probably not be allowed in. I arrived at the same time as another Republican, who is a legislative staffer. The door was locked and there was a screen blocking the top portion of the door. I knocked. Clary opened the door about six inches, and would not let go of the handle. Very loose. I told him I was there to attend the meeting. He informed me it was only open to District 25 Republicans. I informed him what Party rules state, which he did not care to hear. The other person asked if he could come in. Clary asked him if he lived in District 25. He said no. I asked Clary what the big deal was and why the need for secrecy. He then pulled the door shut! Very loose.
I could still see in the office through the bottom of the door. But once Clary realized that, he placed a large Don Young 4X8 sign in front of the bottom half of the door. So loose. I then proceeded to do a 2 hour Facebook Live from the dumpster near ARP headquarters. Ironically, when Tuckerman Babcock was ARP chair, these kind of meetings were open to the public. Talk about loose!
If you have a nomination for this week's Loose Unit, or if you have any political news, stories or gossip (or any old pics of politicians or public officials) please email me at jeff@alaskalandmine.com.