In a bizarre meeting to fill the vacant District 25 House seat, Dear Leader and Alaska Republican Party Chairman Glenn Clary again disregarded Party rules and denied Republicans and media access to the meeting last night. Clary's tactics would have been praised in the Soviet Union.
The meeting was held so District 25 Republicans could choose three names to send to Governor Mike Dunleavy (R – Alaska) to choose from to replace now-Senator Josh Revak (R – Alaska). Alaska Republican Party rules clearly state that, "All official meetings of the ARP and its subdivisions shall be open to all registered Republicans." It also states what kind of things can be discussed in executive session as well as how media is allowed to attend.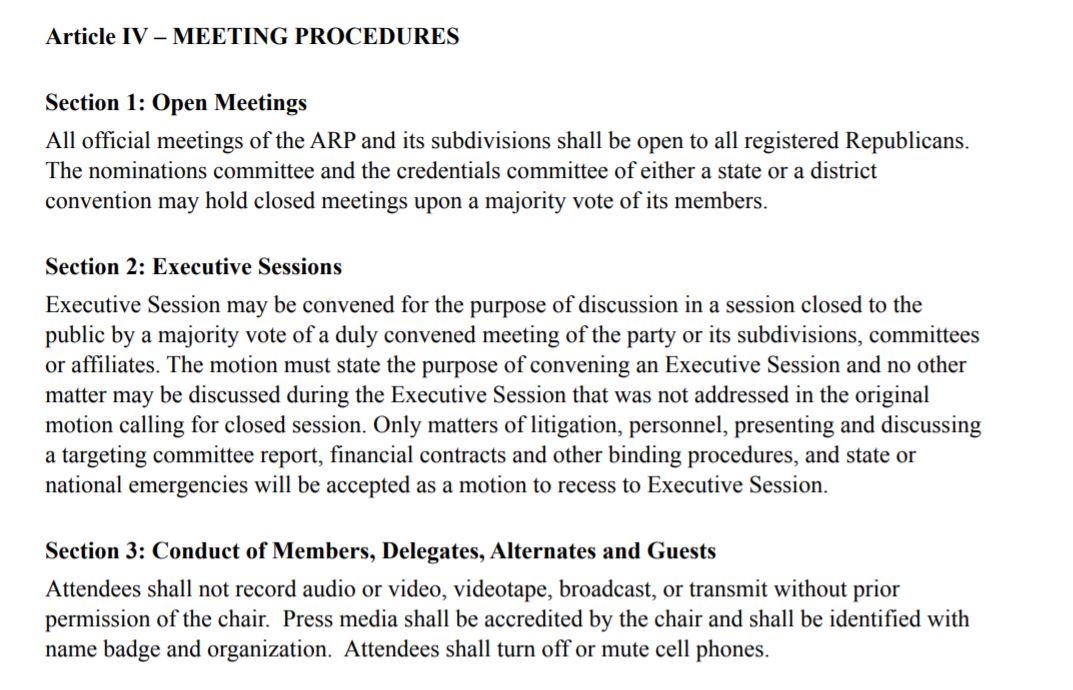 When the meeting was held by District M (25 and 26) Republicans to replace Senator Chris Birch, they pulled a similar tactic. This Landmine article explains that. Ironically, when Tuckerman Babcock was ARP chairman, these kinds of meetings were open to the public. The only part that was done in executive session was the interviews of the candidates – which is reasonable. Right after Glenn Clary became ARP chairman, before he elevated himself to Dear Leader status, there was a meeting in Eagle River to replace Nancy Dahlstrom. That meeting was open and I was in attendance.
I showed up to the meeting last night ten minutes before it was set to begin at 6 pm. Another Republican, who is a legislative staffer, happened to show up at the same time I did. We both walked to the door of the Alaska Republican Party headquarters on O'Malley. The door was locked and had a curtain over the top portion. I knocked. Dear Leader Glenn Clary opened the door about six inches, and did not let go of the handle. He immediately informed me that only Republicans from House District 25 were allowed in. I told him the rules allow for any registered Republican to attend. The other person asked if he could attend. Clary asked him if he lived in District 25. He said no. Clary then pulled the door shut.
Shortly after, I started a Facebook Live stream. It's worth checking out. It gets very loose. My camera was placed on the same dumpster I did a Facebook Live from for the District M vacancy meeting. Not long after I started, they blocked the bottom of the door with a Don Young 4X8 sign. The live stream, although very chilly, was fun and lasted over two hours.
The three names that were sent to Dunleavy to choose from are below. He has until December 2 to choose one of them.
Mel Gillis
Jamie Donley
Forrest McDonald
The three names have been widely reported. What was not been reported were the vote totals. As hard as they tried to keep the meeting secret, the Landmine has the best sources. The vote was done by secret ballot. Here are the vote totals:
Jamie Donley – 9 votes
Forrest McDonald – 6 votes
Mel Gillis – 5 votes
Brian Webb – 1 vote
The order of interviews is interesting. McDonald went first, Gillis (via telephone) went second, Webb went third, and Donley went last. Donley, along with her husband Dave, are both on the District 25 Republican committee. So not only were they both allowed to vote, they were both able to sit in on the interviews of her competitors. This same thing happened at the District M meeting. Several of the applicants who were members of the committee were able to not only vote for themselves, but also sit in on the interviews of their competitors.
Below are the members of the District 25 Republican committee. Josh Revak did not attend the meeting. Jeff Turner was there but did not vote. Shiela Cernich and Kelly Millen called in.
Chair – Akis Gialopsos (works for Senator Cathy Giessel (R – Anchorage))
Vice-Chair – Misty Steed
Secretary – Kelly Millen
Asst. Secretary – Shiela Cernich
Treasurer – Grover Johnson
Asst. Treasurer – Vacant
Bonus Vote – Dave Donley (Deputy Commissioner of Dept. of Administration)
House Rep. – Vacant
Senator – Senator Josh Revak (R – Anchorage)
Precinct 840: E Dowling 1 – Vacant
Precinct 845: Elmore 1 – Anastasia Gialopsos (Akis' sister)
Precinct 850: Abbott 1 – Vacant
Precinct 855: Lore 1 – Jamie Donley (Wife of Dave Donley)
Precinct 860 Lore 2 – Vacant
Precinct 865 Abbott 2 – Jeff Turner (Works for Governor Dunleavy)
Precinct 870: E Dowling 2 – Kari Nore (works for Senator Cathy Giessel (R – Anchorage))
Sources confirm that several members of the District 25 committee wanted to follow Party rules and have the meeting, minus the interview portion, open to media and registered Republicans. However, Dear Leader Glenn Clary and ARP Vice-Chair Ann Brown informed the committee that that was not an option. So much for the Republican principle of local control! It is not clear why Party leadership felt this meeting needed to be done in secret, or if they realize how stupid and bizarre it looks. The good news – this week's Loose Unit frontrunner will be very hard to beat.