The big news this week was the absolute snow dump in Anchorage and much of Southcentral Alaska. Some parts of Anchorage got over 18 inches of snow in 24 hours! Winter has definitely arrived. The big political news this week was the Redistricting Board adopted a final map, though controversy looms over Senate pairings. And Senator Lisa Murkowski (R – Alaska) officially announced her re-election campaign, just under a year away from the November 2022 general election.
A friendly message and reminder to all our readers, the Landmine is made possible by myself and a team of awesome Alaskans. It takes a lot of work to provide the content we do. If you enjoy the content we provide, please consider making a one time or recurring monthly donation. You can click here to donate. We have a donation system that makes it super easy. We would really appreciate it. And thanks to everyone who has been supportive!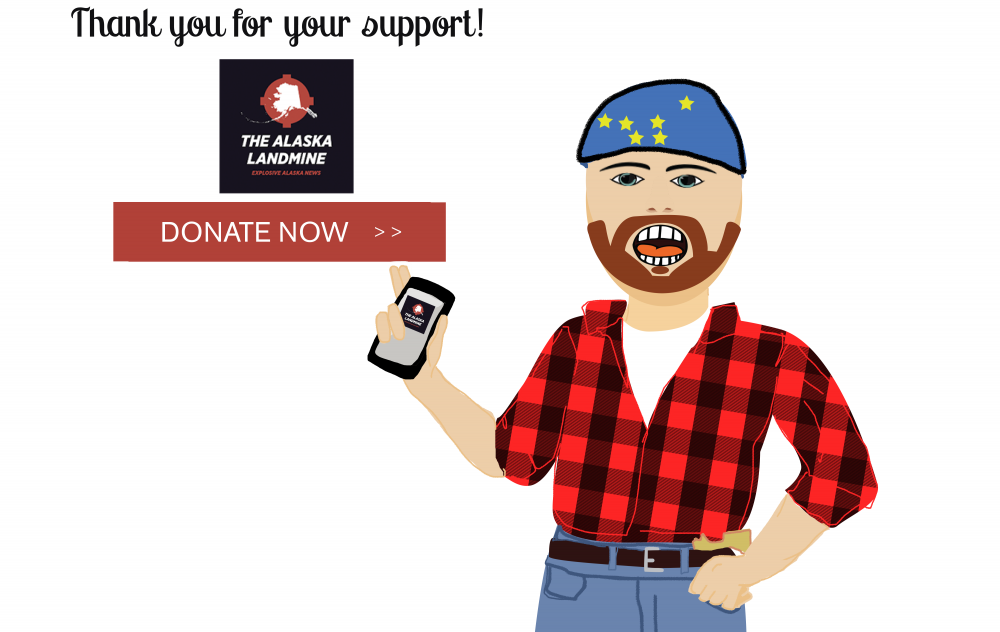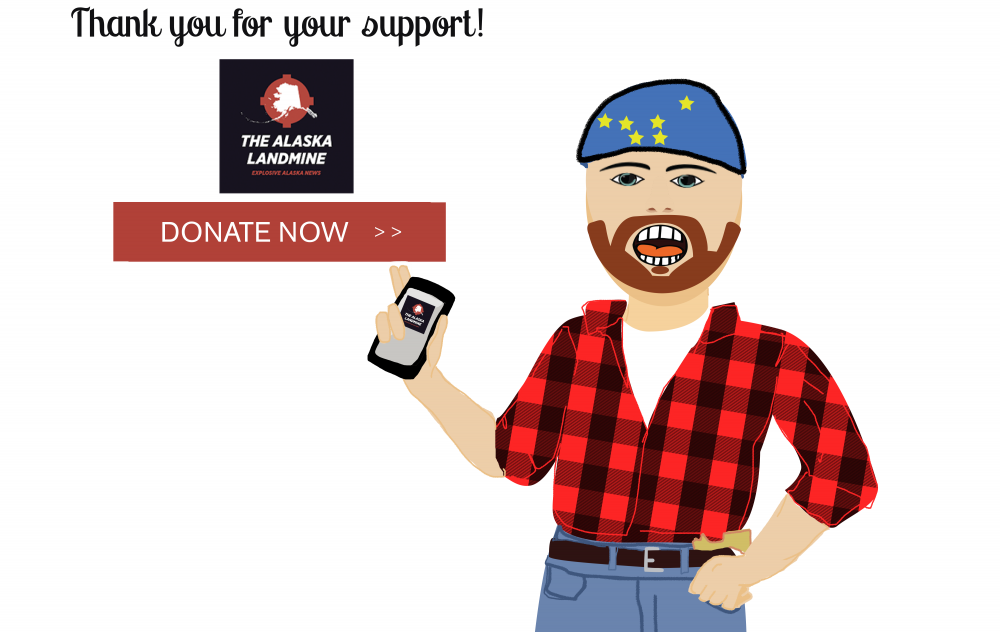 Redistricting Board Drama 
The Redistricting Board approved a final map on Wednesday (11/10/2021) on a 3-2 vote. Board members Melanie Bahnke and Nicole Borromeo voted no, while board members John Binkley, Bethany Marcum, and Budd Simpson voted yes. The vote came after a heated debate about the Senate pairings. Bahnke and Borromeo were adamantly against the breaking up of Eagle River into two Senate districts. It got so contentious that Binkley, who chairs the board, actually suggested Bahnke and Borromeo not sign the final proclamation because they voted against it. In the end, they signed it but noted their opposition.
The board toured the state getting public comment for nearly two months on the House districts. However, there was almost no public input on the Senate pairings. The whole process was really loose. But before all the Senate controversy, Simpson voted with Bahnke and Borromeo on the House district lines. This surprised a lot of people as Simpson was one of the two people appointed by Governor Mike Dunleavy (R – Alaska). Marcum, who had her own ideas for House districts, was the other person Dunleavy appointed. Simpson, by voting with Bahkne and Borromeo, gave them a huge win. Binkley and Simpson voted for Marcum's Senate pairings, which divide the two Eagle River House districts into two different Senate districts. I think one of the big motivations with this, besides creating two reliable Republican Senate districts, was to get rid of Senator Lora Reinbold (R – Eagle River). There is definitely bi-partisan dislike for her. This move puts her in a new Senate district that voted 8.34% for Donald Trump last year, compared to 24.27% for her current Senate district. With ranked-choice voting, she will be much easier to defeat in the new district. As we all know, one senator can make all the difference when organizing. The board also decided that every senator will be up for re-election next year except Senator Donny Olson (D – Golovin). Hold on to your hats!
At the end of the day, Simpson, Marcum, and Binkley (appointed by then-Senate President Cathy Giessel) out number Borromeo (appointed by then-Speaker of the House Bryce Edgmon) and Bahnke (appointed by then-Chief Justice Joel Bolger). Those who claim the board is "independent" or "non-partisan" are either uninformed or purposefully misleading. It is ultimately a political process. Bahnke and Borromeo got a big win when Simpson voted with them. The alternative would have been House districts that favored Republicans. Everyone agrees the House pairings are fair. Now, Borromeo and Bahnke want the Senate pairings done the way they want too. But they are only two votes on a five member board. While litigation will almost certainly occur (it has after every redistricting since statehood) it's important to remember that this partisan process could have ended with a much more partisan result. It's unreasonable to think Banhke and Borromeo should get everything they want. They don't have the votes.
This Landmine article includes a full breakdown of what the new districts do to incumbents, as well as the new open districts are. And thanks to Robert Hockema, we have this awesome interactive map that lets you see the new districts, where incumbents live, and where filed challengers live. Make sure to select either House OR Senate districts when using the map. It's also easier to use on desktop.
Other Happenings
Senator Lisa Murkowski officially announced her re-election campaign on Thursday (11/11/2021) in Anchorage. She officially registered at the Division of Elections and then held a press conference. You can watch the press conference here. She said she waited until now to file because voters are tired of these never ending campaign cycles. While Murkowski is clearly aware of Donald Trump's promise to come after her, she doesn't seem concerned, instead focusing on the infrastructure bill she was instrumental in helping pass.
Kelly Tshibaka, her opponent endorsed by Donald Trump and the Alaska Republican Party, put this video out after Murkowski's announcement. Not sure why she is cleaning her immaculately clean kitchen… And damn, that audio needs work! This campaign is going to be so lit.
The Anchorage Coalition to End Homelessness announced this week that Anchorage Assembly member Meg Zaletel will serve as their interim executive director. Jasmine Boyle, who has served as executive director for the last three years, is leaving to go to RurAL CAP. Zaletel will step down as chair of the Assembly Committee on Housing and Homelessness. But get this. According to the press release from the Coalition to End Homelessness, "Zaletel will no longer vote on Assembly issues directly related to homelessness policy and appropriations." Good luck with that.
With the redistricting map finalized, a bunch of people are now filing letters of intent. Noteworthy names so far are:
Fairbanks Mayor Jim Matherly filed to challenge Senator Scott Kawasaki (D – Fairbanks). Matherly is a Republican.
Representatives Kelly Merrick (R – Eagle River) and Ken McCarty (R – Eagle River) both filed for the new open Senate seat in Eagle River.
Fairbanks City Councilman Aaron Gibson filed a letter of intent and did not indicate an office. He lives in Representative Steve Thompson's (R – Fairbanks) new House district. Gibson is a Republican.
Look for a lot more people to file in the coming weeks. Stay tuned to Landmine Twitter for daily updates of new filings.
Nate Graham, who is leaving his job as an aide to Senator Bill Wielechowski (D – Anchorage), will be running Les Gara's gubernatorial campaign. The oppo research on Gara's opponents is about to be on another level.
This Week's Loose Unit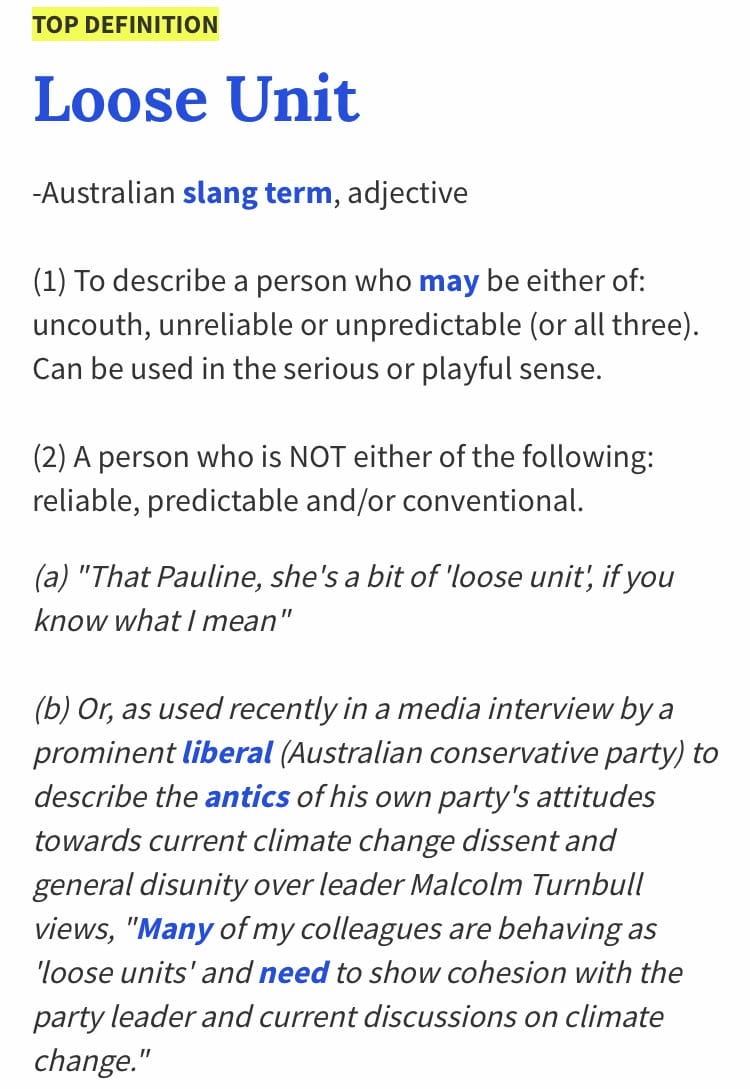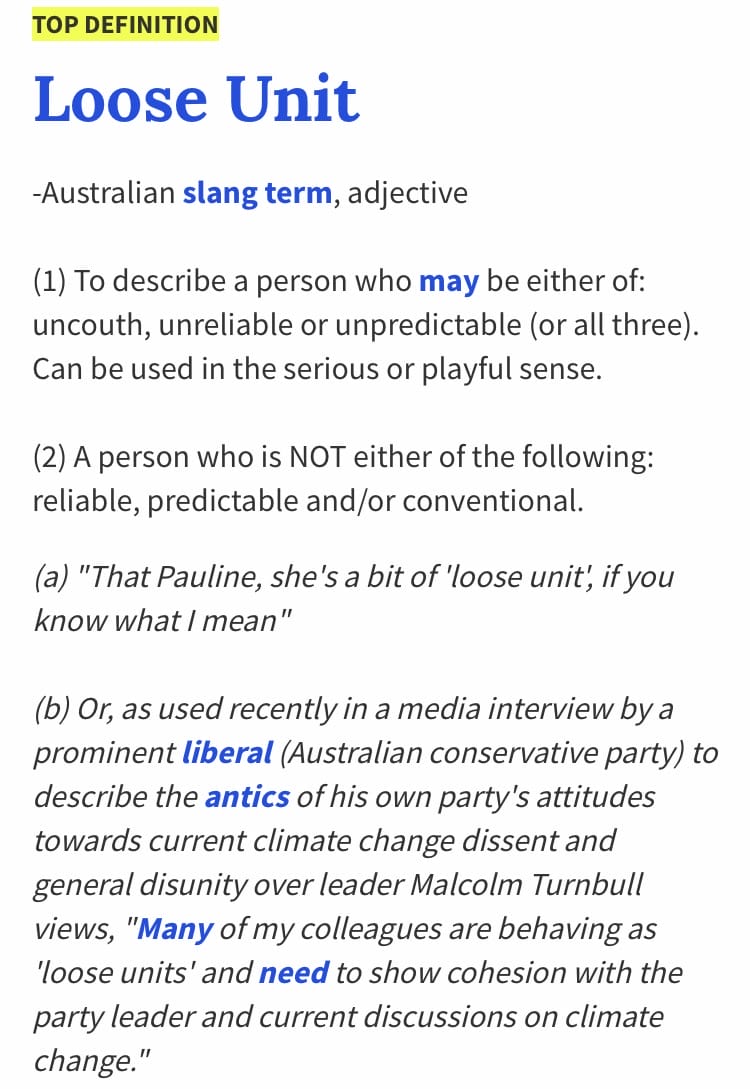 An event late in the week made this week's designee clear. This week's Loose Unit is the Anchorage Chamber of Commerce. On Friday night they hosted their annual Gold Pan Awards. I was invited to a table at the last minute and was happy to attend. It was a packed house with a sense of normalcy after nearly two years of COVID. But it started getting loose real quick. The meeting was also being streamed to Zoom and on big projectors in the room. The audio sync was way off, which was not a huge deal in and of itself but should have been dealt with in a rehearsal.
But it got worse. It was difficult to hear what the hosts and speakers were saying either due to faulty mics or a sound system that had not been tested. Then, they tried to present the first award. They were supposed to play a video highlighting each finalist. But when they started the first video the quality and sound were horrible. Bizarre sounds were coming out of the speakers and the video kept skipping. And then after a few seconds it just froze. How is that even possible with digital media? Were they streaming from a broken VCR? I was actually sitting at the table of the woman whose video was first and it kept freezing on her face! Very loose. They tried to get it working but eventually abandoned hope. People were laughing and cringing. The host became distraught and mumbled something about "technical difficulties." Later, the host asked what appeared to be Chamber staff whether they should retry the videos, and someone said "no." One person sitting near me commented, "They just need to stop and let us all drink."
But that's not all. There were four main award categories. Of the twelve nominees for all the awards, six were listed as sponsors for the event! For the Community Service Large category, all three were sponsors of the event. Of course Matson, the big sponsor won. R&M and Credit Union 1 never stood a chance. Very loose. Channel 2, which sponsored the event at the "12 Karat" level, won the Business Excellence award. Shockingly, Linford, who was an "18 Karat" sponsor, did not manage to grab that one. Nearly all of these awards ceremonies are the same. A bunch of people get together and give themselves awards. At least the Anchorage Chamber of Commerce is pretty transparent about it. Classic Loose Units. I will say, all in all, the event was a lot of fun. It was great being around so many people!
Update: Even though Matson was listed as the first sponsor, their sponsorship was equivalent of a "12 Karat" sponsorship.
If you have a nomination for this week's Loose Unit, or if you have any political news, stories or gossip (or any old pics of politicians or public officials) please email me at [email protected]