The big news of the week in Southcentral was the first snowstorm of the year, and the absolute failure to adequately plow the roads in Anchorage (see this week's Loose Unit for more on that). I am writing this kind of late because I just did a live stream driving around Anchorage showing just how bad it is. More snow is forecast tonight and this week. Governor Mike Dunleavy (R – Alaska) appointed Republican Tom Baker, son of shadow lobbyist Andy Baker, to the vacant District 40 House seat. Several events took place in Anchorage this week. And some politicos are on the move.
A friendly message and reminder to all our readers. The Landmine is made possible by myself and a team of awesome Alaskans. I recently got back from Juneau for my fifth session in a row reporting on the Legislature. If you enjoy the content we provide, please consider making a one time or recurring monthly donation. You can click here to donate. We have a donation system that makes it super easy. We would really appreciate it. And thanks to everyone who has been supportive!
District 40 Appointment 
Governor Dunleavy appointed Republican Tom Baker to the House seat vacated by now-North Slope Borough Mayor Josiah Patkotak – who resigned from the seat after winning the mayoral election. Several politicos and lobbyists thought Dunleavy would appoint Greta Schuerch, a registered non-partisan. But Dunleavy's cozy relationship with Baker's dad, shadow lobbyist Andy Baker, and his obsession with a large dividend, made it obvious he would appoint Baker.
Baker met with members of the House majority this weekend. A statement from House Speaker Cathy Tilton (R – Wasilla) said that all 21 House Republicans – including Representatives Louise Stutes (R – Kodiak) and David Eastman (R – Wasilla) – will vote to confirm Baker.
Baker, a Republican, replaces Patkotak, who is an independent. There should not be any issue with him being confirmed by House Republicans. The question is how will he fit into the Bush Caucus? Patkotak put the current House majority together by joining the Republicans, which effectively forced the other members of the Bush Caucus to join. It's also important to note that Baker's dad, shadow lobbyist Andy Baker, is a good friend of Dunleavy and knows Juneau well. Andy Baker was exposed by the Landmine for illegally lobbying last year. And he stepped down as head of the Iditarod in 2018 after mushers demanded he step down for all kinds of shady behavior. With his son in the House majority, Andy Baker will have access to a lot more information and could even be in a position to influence how his son votes or what he does with certain legislation.
Anchorage Events 
The Alaska Miners Association held their annual conference this week at the Dena'ina Center in Anchorage. Several mining companies had booths and a lot of cool equipment was display. Many politicos and legislators were in attendance. I did not attend their banquet on Thursday night but I heard it was a lot of fun. In my experience, the miners always have a good time.
The Associated General Contractors of Alaska also held their annul conference this week. They were at the Captain Cook. Shout out to AGC for being longtime advertisers on the Landmine!
The annual Alaska Jewish Cultural Gala was held last night at the Dena'ina Center. Shout out to all of Alaska's frozen chosen! Apparently Anchorage mayoral candidates Suzanne LaFrance and Chris Tuck were seated at the same table. That must have been a fun table.
A memorial for Vic Fischer was held today at the Captain Cook. Dozens of current and former elected officials were in attendance. Fischer, the last living delegate to Alaska's Constitutional Convention, passed away on October 22 at the age of 99. You can click here to read his obituary that details his incredible life.
Politicos on the Move
Former Environmental Conservation Commissioner Jason Brune is now the director of Environmental Management for the North Slope Borough. Congrats, Jason!
Former Environmental Conservation Commissioner Jason Brune is now working for the North Slope Borough, according to this memo from Mayor Josiah Patkotak. #akleg pic.twitter.com/TssZoauvAT

— The Alaska Landmine (@alaskalandmine) November 7, 2023
Mike Barnhill, who resigned his role at the Permanent Fund in August, is now the compliance auditor for the Legislative Audit Division. Congrats, Mike!
Representative Jennie Armstrong (D – Anchorage) told a group of progressives at a recent summit that she will not be seeking re-election next year. Her West Anchorage seat is a strong Democratic seat. It's too bad she's not running for re-election. I got to know her a bit during session and was impressed with how hard she worked and her willingness to work with everyone.
Truman Reed, son of lobbyist Ashley Reed, is getting married this weekend in Northern California. Truman ran Nick Begich's congressional campaign last year. He previously worked for the late Don Young. He now works for Representative Monica De La Cruz (R – TX) in D.C. Reed is marrying Kathryn Chakman, who works for Representative Jason Smith (R – MO), chair of the powerful House Ways and Means Committee. Congrats to them both!
Other Happenings 
On Tuesday (11/7/2023), Federal Judge Sharon Gleason heard oral arguments on the state's motion to dismiss in the Franke v. DNR case about whether public easements run along the section lines that cross at least two parcels of private property on Campbell Lake. The state is asking the court to dismiss the lawsuit brought by two private landowners whose property the section line easements cross on the grounds that the 11th Amendment to the U.S. Constitution precludes private parties seeking to quiet title against the state in federal court. The State of Alaska recently filed suit in state court to affirm the Campbell Lake access easements.
Ellie Rubenstein is going international again. This time it's Zurich! Let's just hope there video for this one too.
First Riyadh and now Zurich! Will this be round two of her making false claims about her role on the Permanent Fund Board of Trustees and also claiming she's the only financially savvy person on the board? #akleg pic.twitter.com/uF5f1P9Pl6

— The Alaska Landmine (@alaskalandmine) November 8, 2023
There are some interesting items on the agenda for Tuesday's meeting of the Select Committee for Legislative Ethics.
Representatives Neal Foster (D – Nome) and DeLena Johnson (R – Palmer) both filed letters of intent this week for re-election.
This Week's Loose Unit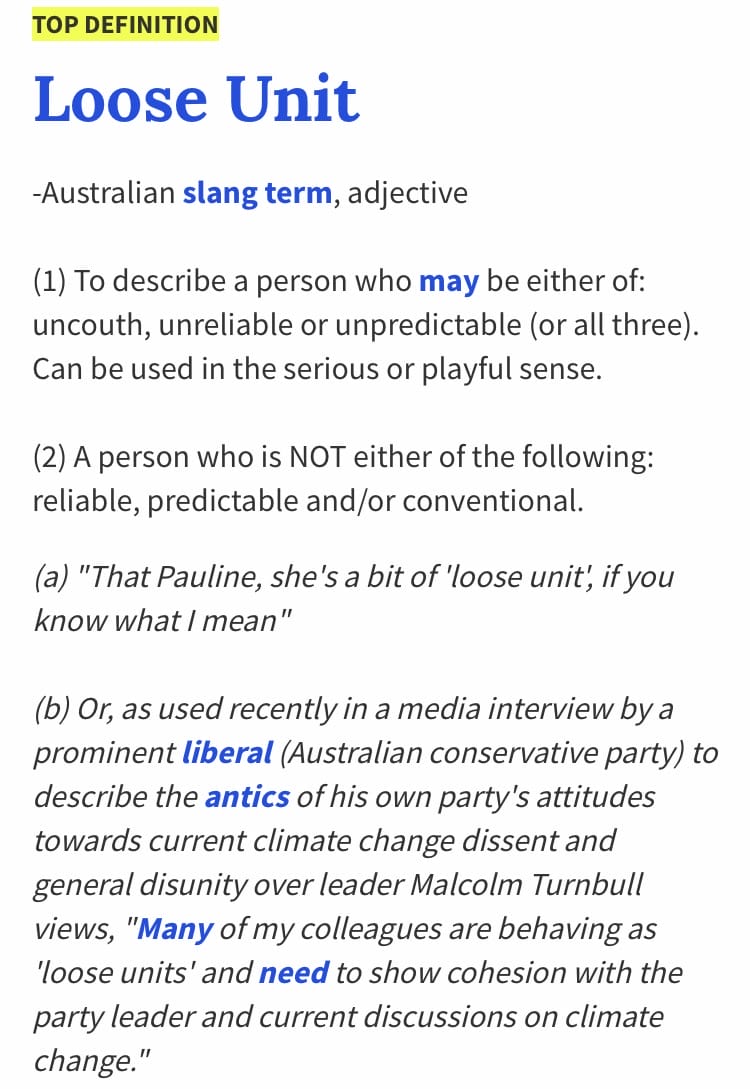 This week's designee is obvious. This week's Loose Unit is Alaska DOT and the Municipality of Anchorage. Our first snowstorm of the year and we are back to square one from last winter. Road plowing on city and state has been abysmal. So many of our main roads are covered in ice bumps that make driving both dangerous and horrible. It's only mid-November, folks.
Mayor Dave Bronson declared a state of emergency. FOR THE FIRST SNOWSTORM OF THE YEAR! Hyper loose. A month ago Bronson held a press conference and said, "If this winter's anything like last year, we are ready." Ok, Dave! Classic Loose Unit behavior.
The Anchorage School District made Thursday a remote learning day and announced today that tomorrow will also be remote – before it even started snowing! I don't know what the hell is going on but after what happened last year, it's amazing to me that plowing is this bad this early. It makes our city look like a big joke. People need to be held accountable for this.
If you have a nomination for this week's Loose Unit, or if you have any political news, stories or gossip (or any old pics of politicians or public officials) please email me at jeff@alaskalandmine.com.