I hope everyone is enjoying the awesome Memorial Day Weekend. The weather around much of the state has been incredible. Nothing beats sun and temperatures in the high 70s to kick off summer. The June 1 candidate filing deadline is just three days away. The Divisions of Elections is closed tomorrow for Memorial Day, so look for a lot of new filings on Tuesday and Wednesday. There were several surprising filings this week, most notably for the open East Anchorage Senate seat and East Anchorage House seats. With more incumbents announcing they are not running for re-election, Juneau is going to look very different next year.
A friendly message and reminder to all our readers. The Landmine is made possible by myself and a team of awesome Alaskans. It takes a lot of work to provide the content we do. I am back in Juneau to report on the Legislature. Living in Juneau for session is not cheap. If you enjoy the content we provide, please consider making a one time or recurring monthly donation. You can click here to donate. We have a donation system that makes it super easy. We would really appreciate it. And thanks to everyone who has been supportive!
Candidate Filings 
This is a jam packed election cycle. Senator Lisa Murkowski (R – Alaska) is up for re-election. There is a special and regular election for the late Don Young's House seat. Governor Mike Dunleavy (R – Alaska) is up for re-election. And 59 of the 60 legislative seats are up. Normally 50 legislative seats are up every two years (40 House and 10 Senate) but because it's a redistricting year, 19 of the 20 Senate seats are up.
This is all compounded with the new open primary and ranked-choice voting general election system, which a lot of voters still don't understand. In the new system, the top-four vote getters in the open primary advance to the ranked-choice general. Because, so far, none of the legislative seats have more than four candidates, the open primary will really only effect the U.S. Senate race, the U.S House race, and the gubernatorial race – all of which have more than four people.
While a few legislative seats may end up with more than four people, the vast majority will have four of less. Part of the reason is not that many people want to serve in the hyper dysfunctional Legislature. Part of it is because there have been a lot of unknowns this year due to redistricting. Candidates in races with four or less people will still campaign for the primary because they will want to have a good showing for the general. Below is a brief summary of who has officially filed with the Division of Elections for some of the big races. Keep in mind, more people will file to run by Wednesday. And stay tuned for a complete Landmine breakdown of all the races once the filing deadline has passed.
U.S. Senate
So far, 17 people have filed! A lot of the candidates are frequent fliers and perennial candidates. For example, Dustin Darden and his bother David Darden are both candidates. And so is my man Huhnkie Lee! Obviously it's Lisa Murkowski's seat to lose. Her main challenger is Republican Kelly Tshibaka, who has been endorsed by former President Donald Trump and the Alaska Republican Party. Pat Chesbro, a retired teacher, and Ivan Taylor, are the only Democrats in the race so far. While Murkowski, Tshibaka, and Chesbro will all likely advance to the general (the Democrats seem to be behind Chesbro), it will be interesting to see who the fourth place finisher will be.
U.S. House
The 48-way special primary election is ongoing. As far as the regular election, 26 people have filed so far. Many are the same people running in the special election. Depending on how candidates do in the special primary, look for some people to withdraw.
Governor/Lieutenant Governor
So far, nine tickets have registered. The main ones are incumbent Republican Mike Dunleavy and his running Nancy Dahlstrom, former Governor Bill Walker, an Independent, and his running mate Heidi Drygas, and former Representative Les Gara, a Democrat, and his running mate Jessica Cook. Four other Republican tickets have registered, along with one Alaska Independence Party ticket and one Libertarian ticket. For this race, the top-four will really matter for the general. For example, if Dunleavy/Dahlstrom, Walker/Drygas, and Gara/Cook advance, the fourth ticket will have an impact on how the ranking in the general ends up.
Senate District C
Senator Gary Stevens (R – Kodiak) has two Republican challengers so far, Walter Jones and Heath Smith. Stevens narrowly beat John "Bear" Cox in the 2020 Republican primary.
Senate District D
With Senate President Peter Micciche (R – Soldotna) announcing he won't be seeking re-election, this seat is now open. Republicans Tuckerman Babcock and Jesse Bjorkman have both filed, as well as Nonpartisan Andy Cizek. This will be a race to watch.
Senate District E
With the recent redistricting ruling, Senator Roger Holland (R – Anchorage) is no longer paired with Senator Lora Reinbold (R – Eagle River). Holland still faces former Republican Senator Cathy Giessel, who he defeated in the 2020 Republican primary. Republican Mark Anthony Cox, who recently unsuccessfully ran for the Anchorage School Board, also filed. This will be another race to watch.
Senate District F
With Senator Josh Revak (R – Anchorage) running for the U.S. House, this seat is now open. Represrntaire James Kaufman (R – Anchorage), who beat former Represrntaire Jennifer Johnston in the 2020 Republican primary, filed for the seat. Perennial candidate Janice Park, a Democrat, has also filed.
Senate District G
Incumbent Senator Elvi Gray-Jackson (D – Anchorage) has two Republican challengers so far. Kathy Henslee, who unsuccessfully challenged Reprersentive Chris Tuck (D – Anchorage) in 2020 and recently lost the Midtown Assembly race to Meg Zaletel. And Marcus Sanders, who has unsuccessfully run for various offices. Henslee initially filed for the open Senate seat, which went away with redistricting. There is talk she might run for the House seat, which paired Tuck with Representative Andy Josephson (D – Anchorage).
Senate District J
This one is wild. It's an open seat in East Anchorage due to the recent redistricting decision. No one had filed to run for the seat by Wednesday. Then it got loose. Anchorage Assembly member Forrest Dunbar filed on Thursday. It appeared he had the seat locked up. Then, Reprersentive Geran Tarr (D – Anchorage) filed for it! Then, Drew Cason, who was challenging Tarr for the House seat, also filed! All three are Democrats. This will be another one to watch.
Senate District L
Senator Reinbold also announced she won't be seeking re-election, so this is now an open seat. The main candidates are Representatives Kelly Merrick (R – Eagle River) and Ken McCarty (R – Eagle River). Republican Joe Wright has also filed for the seat.
House District 6
Incumbent Sarah Vance (R – Homer) has picked up two Independent challengers, Ginger Bryant and Louis Flora.
House District 9
Incumbent Representative Laddie Shaw (R – Anchorage) picked up Republican Rick Castillo, who narrowly lost a South Anchorage Assembly race to Suzanne LaFrance in 2020.
House District 11
Incumbent Republican James Kaufman is running for the Senate seat, so this is now open. Republicans Julie Coulombe and Ross Bieling have both filed, along with "Independent" Jennifer Sonne.
House District 18
Incumbent Representative David Nelson (R – Anchorage) faces two Democrats, Cliff Groh and Lyn Franks. Nelson narrowly beat Franks in 2020 and Groh has been campaigning hard. This will be another race to watch.
House District 19
Incumbent Democrat Geran Tarr is running for the Senate seat, so this is now open. Two Democrats have filed, Genevieve Mina and Russell Wyatt. Mina worked as a staffer to Representative Ivy Spohnholz (D – Anchorage), who announced she will not seek re-election.
Stay tuned for a complete breakdown of all the races after June 1.
Other Happenings 
Lisa Simpson (formerly Lisa Vaught) filed a letter of intent for the open East Anchorage House seat. She is currently under indictment for election fraud related to former Representative Gabrielle LeDoux's 2018 election. LeDoux is also under indictment. We live in a weird state.
Lisa Simpson (formerly Lisa Vaught), filed to run for the open East Anchorage House seat. Simpson is currently under indictment for election fraud related to former Rep. Gabrielle LeDoux's 2018 election case. Simpson previously worked as a staffer for LeDoux. Very loose. #akleg pic.twitter.com/LiRGLah7Jb

— The Alaska Landmine (@alaskalandmine) May 30, 2022
Commerce Commissioner Julie Sande spoke at the Ketchikan High School graduation today. At one point she actually talked about pushing back against the Biden administration. The kids and parents looked bewildered. While speaking about challenges that kids face and how that can later be a benefit later in life, she said about her ADD, "I can hyper focus in a way that some of my peers can't." It was really bizarre. You can watch it here, start at 1:15:30.
Check out this thread where Democratic U.S House candidate Chris Constant repeatedly refers to himself in the third person. It's amazing.
This Week's Loose Unit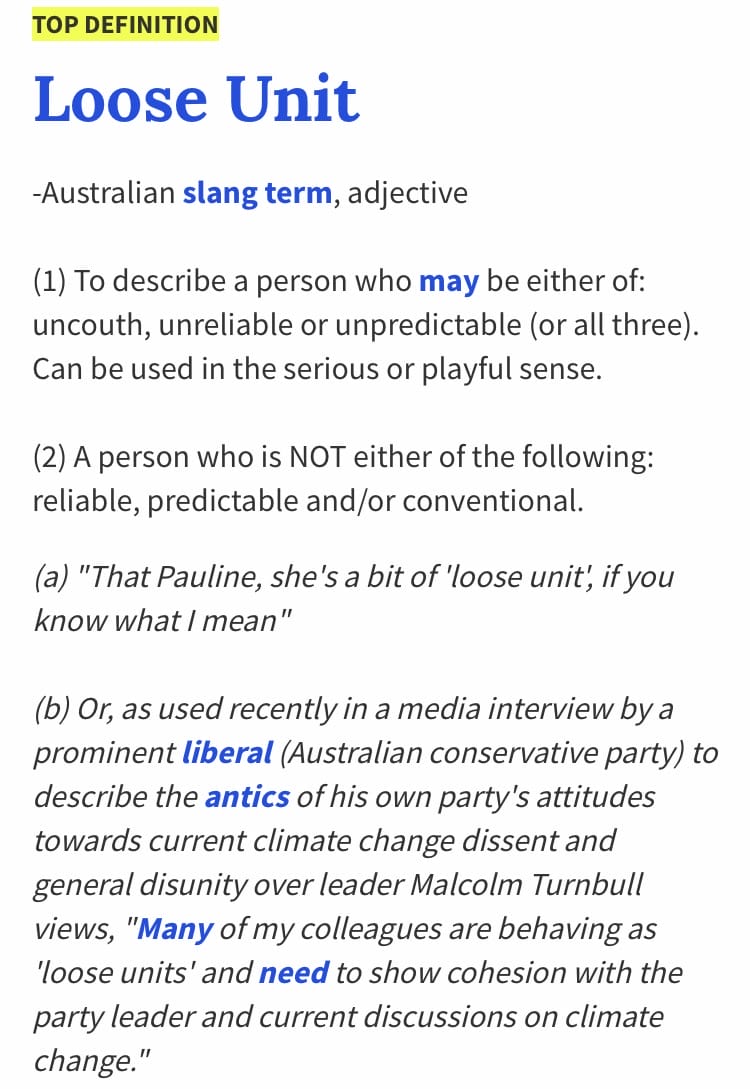 While things are far less loose now that the legislative session has concluded, there's always a Loose Unit in Alaska politics. This week's designee is a repeat Loose Unit. It was only a matter of time with this one. This week's Loose Unit is South Anchorage "Independent" House candidate Jennifer Sonne. If you are unfamiliar with Sonne, check out the January 30 Sunday Minefield Loose Unit section to get a better idea of how off the rails she is. She has a penchant for going on Twitter meltdowns, and this week was no exception.
On Thursday, Sonne posted on her personal Twitter account that the McKenna Brothers were paving her neighbor's driveway. In the tweet, she casually referenced vandalizing private property and referred to Anchorage Mayor Dave Bronson as "Daddy Bronson." Classic Loose Unit. The "Daddy Bronson" comment is equally disturbing as it is loose. It's also fucking hilarious.
South Anchorage "Independent" candidate Jennifer Sonne tweeting about vandalizing the private property of a business that supported conservative Mayor Dave Bronson, who she refers to as "daddy." She's ready to reach across the aisle! #akleg pic.twitter.com/UdTQ8s8hmz

— The Alaska Landmine (@alaskalandmine) May 27, 2022
Sonne, who claims to be an independent because she is running in a South Anchorage Republican House district, is anything but. The McKenna Brothers were big supporters of Bronson when he ran for mayor last year. Sonne clearly can't stand conservatives. Sonne is either totally unaware how campaigns work or is oblivious to the fact that her crazy Twitter posts are going to be used by her opponents. She may as well have sent them as a gift wrapped in a bow. My favorite one is where she said she did not want to hear "any white man's opinion." Hyper loose for South Anchorage.
If you have a nomination for this week's Loose Unit, or if you have any political news, stories or gossip (or any old pics of politicians or public officials) please email me at jeff@alaskalandmine.com.