I know the column is a day late. I needed a break yesterday. The weather in Juneau today is amazing! I am finally heading back to Anchorage on Friday. The regular session ended on Wednesday. The Senate was able to pass a comprehensive budget in the nick of time. The special session began at 10 am on Thursday. The main focus is the conference committee for the budget. The Municipality of Anchorage is set to certify the results of Dave Bronson's mayoral runoff win tomorrow.
A friendly message and reminder to all our readers, the Landmine is made possible by myself and a team of awesome Alaskans. It takes a lot of work to provide the content we do. I am now in Juneau for the session, which means paying rent for the place I'm staying at. If you enjoy the content we provide, please consider making a one time or recurring monthly donation. You can click here to donate. We have a donation system that makes it super easy. We would really appreciate it. And thanks to everyone who has been supportive!
The Legislature 
As usual, the legislature waited until the absolute last minute to pass a budget, and it's still not done yet. The Senate passed a comprehensive operating budget that included the capital budget and an approximate $2,300 PFD that was a result of an amendment on the Senate floor. If ultimately approved, it will require overdrawing the earnings reserve of the Permanent Fund over the statutory 5% draw. An attempt for a full statutory PFD failed in the Senate 10-10. Because the House did not concur with the changes the Senate made to the budget, which is normal, the budget is now in a conference committee. The committee will negotiate out the differences in the budget and then adopt a conference committee report. This requires two votes from each side. Each side has three members – the finance co-chairs and a minority member. After the report is adopted, the House and Senate must both approve by an up or down vote.
There is a desire to finish by the end of the week because if a budget is not passed by June 1, layoff notices have to go out to state employees. Layoffs would happen if a budget is not passed by July 1, the beginning of the new fiscal year. Also, most people also just want to get out of here and go home. But based on conversations I have had with legislators, it will be difficult to be done by Friday. The PFD is the main issue. The House had no PFD in their budget. The Senate's $2,300 amount requires an overdrawing of the earnings reserve. Deciding on the amount of the PFD won't be easy. My guess is $1,200. At that amount, it can be paid from the Constitutional Budget Reserve (CBR). This was the original plan when the Senate Finance Committee passed a $1,000 PFD. But that will nearly empty the CBR.
A bunch of legislators went home this weekend. And a lot of staff have permanently left Juneau. The special session is set to last 30 days, but as soon as a budget is finally passed I expect both bodies to gavel out. There is not the will to spend any significant time on Governor Mike Dunleavy's (R – Alaska) new proposed constitutional amendment for the PFD. And a lot of legislators are excused in June. The next special session is set to start on August 2.
Other Happenings
Governor Dunleavy was out bear hunting on the Alaska Peninsula last week. Many legislators were unhappy he was not in Juneau for the end of session and the start of the special session he called.
Sources confirm @GovDunleavy is on a bear hunting trip on the Alaska Peninsula. He was spotted today at Port Moller airport. He's not expected back until the end of the week. Right in the middle of the budget being wrapped up and his special session starting on Thursday. #akleg

— The Alaska Landmine (@alaskalandmine) May 19, 2021
Anchorage Mayor-elect Dave Bronson is holding a press conference this afternoon to announce his transition team. Sources report that it will include Larry Baker, a former legislator and chief of staff to Mayor Dan Sullivan, and former Lieutenant Governor Craig Campbell. Bronson's team has been making offers to Republican politicos for jobs. The communications job was offered to Matt Shuckerow, but it sounds like he turned it down. Former Anchorage Assemblymember Adam Trombley's name has also been mentioned for a position.
Brett Huber, Dunleavy's former campaign manager and then a special advisor in his office, is rumored to be coming back to work for the state. Sounds like he will be working on states' rights issues.
Still no word on why John Moller quietly left the Governor's Office. Everyone continues to be very tight lipped, although I do have one lead. I am waiting back on some records requests from the Governor's Office. Stay tuned.
The exodus from AIDEA/AEA continues. In March I reported that 18 people had left since July 1, 2020. Since that article, five more people have left that include a loan services supervisor and administrative assistant. They are on track for a 100% turnover in a year!
This Week's Loose Unit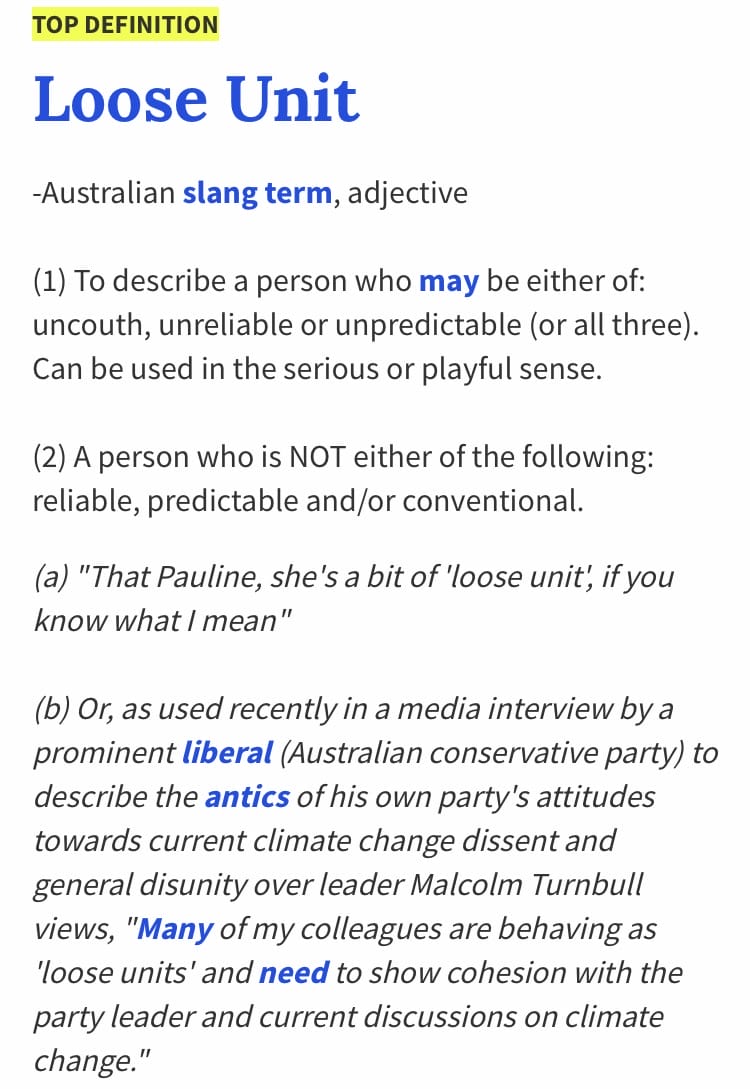 There were several deserving candidates this week. But this week's designee is well deserved. This week's Loose Unit is the Alaska Legislature. As has become all too normal, they failed to finish by the 90-day statutory limit. That is just normal. But they also failed to pass a budget by the constitutional 121-day limit. And because they did not have the votes to extend or call themselves into a special session, they had to rely on Governor Dunleavy to call a special session so they could finish. Very loose.
The Senate passed their version of the budget late Wednesday night. House members were hanging around the Capitol, many of whom were drinking (can't really blame them), so they could vote to concur. This occurred after 11:30 pm. They had to stop at midnight. So loose. Think about this  – our government is allocating billions of dollars in this manner. The budget still had to go back to the Senate so they could have the opportunity to recede from their amendments, which they did not. The Senate adjourned literally one minute before midnight. It doesn't get looser than that.
If you have a nomination for this week's Loose Unit, or if you have any political news, stories or gossip (or any old pics of politicians or public officials) please email me at jeff@alaskalandmine.com.