Ok, so today it's the Monday Minefield. After an incredibly long and tiring Friday and Saturday in the Capitol, I took a break yesterday. A lot happened this week in the legislature. You have likely read or heard about most of it. The COVID-19 situation is also developing. There is plenty of information out there. Frankly I am tired of so much of the media and politicians guessing when this will all be over. No one knows. So in today's column I am going to describe the events – as I saw them – that culminated in the legislature passing a budget.
A friendly message and reminder to all our readers, the Landmine is made possible by myself and a team of awesome Alaskans. It takes a lot of work to provide the content we do. I'm in Juneau for session which adds additional costs. If you enjoy the content we provide, please consider making a one time or recurring monthly donation. You can click here to donate. We have a donation system that makes it super easy. We would really appreciate it. And thanks to everyone who has been supportive!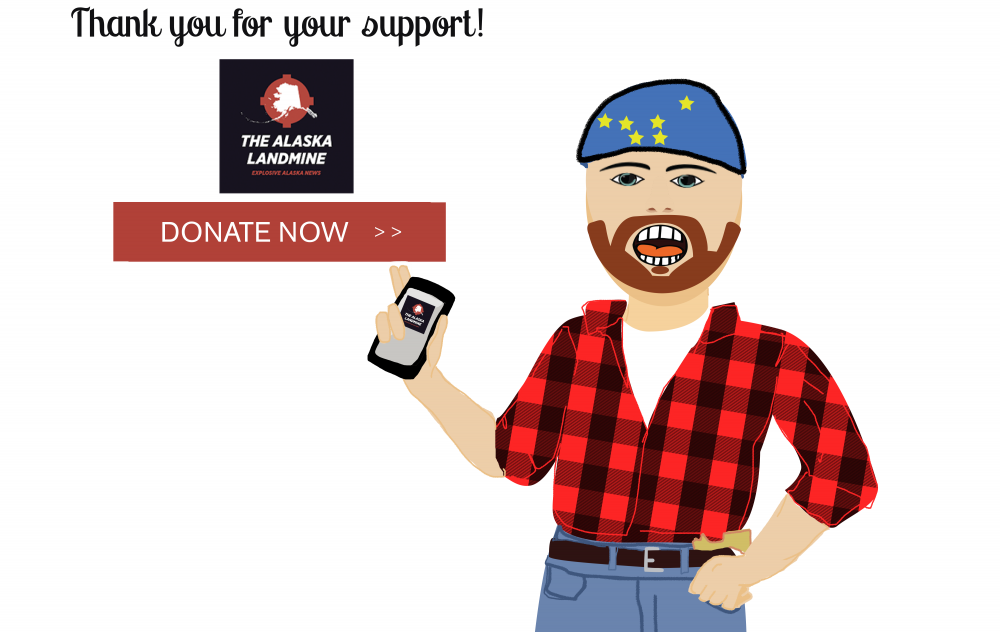 The Last Week of the Alaska Legislature 
This last week was something else. Last year was my first session in Juneau. I saw and learned a lot, including what happens at the end. But the second session is different because once that ends all existing legislation dies. That means it's make or break for bills legislators have been working on, sometimes for years. They could technically be resurrected during a special session but both bodies would have to pass a resolution to revive specific bills. The end of this legislature is unique because they did not technically adjourn, referred to as sine die. They recessed until a date to be announced. Normally the rules require the House and Senate to meet every three days. However, if both bodies pass a resolution they can suspend that rule. This is what happened. So the House and Senate are now in recess.

They can technically stay in recess until day 121, the constitutional limit. That would be mid-May. However, while they remain in session legislators who are running for reelection cannot raise money. So it's anyone's guess how long this recess will last. The recess would allow them to come back, which is a big question because of COVID-19. and take up outstanding legislation. An example is Senate Bill 52, Senator Peter Micciche's (R – Soldotna) bill that overhauls Alaska's alcohol laws. He has been working on it for eight years. It passed the Senate and was transmitted to the House on February 26. It was passed out of the House Labor and Commerce Committee but got stalled in the House Finance Committee. For whatever reason Representative Jennifer Johnston (R – Anchorage), the co-chair of the House Finance Committee, did not seem keen on passing it out of her committee. Maybe she's mad at Micciche!
The House Finance Committee ended up holding a hearing on the bill on Saturday. Representative Adam Wool (D – Fairbanks), who is a former bar owner, introduced a bunch of amendments that did not pass. Micciche basically said that anything that was not discussed with and agreed to by the stakeholders (CHARR, Brewers Guild) should not be addressed by amendments. None of Wool's amendments passed. The bill did get passed out of the Finance Committee but now it's in the House Rules Committee. It did not make it to the House floor. There likely would have been a big fight over the provision that creates a new restricted license system for tasting rooms for breweries, distilleries, and wineries. It's possible it will be taken up by the House at some point this year but unlikely. Micciche is not happy. Here is a funny satire piece about the situation.
The big issue at play was the budget. And this is where it got loose! To make a long story short the House and Senate did not agree on each others changes to the operating and capital budget, so it went to a conference committee. A conference committee is a committee comprised of three members from each body. In the case of the budget it's is the co-chairs of each Finance Committee and a minority member. There are three ways a conference committee can function:
A standard conference committee. In this situation they have to pick either the House or Senate version and negotiate from there.
Limited powers of free conference. In this situation they can mix and match from either version and negotiate from there.
Free conference. In this situation they can do whatever they want. They could write an entirely new budget. This is rare for a budget conference committee.
In this budget they were granted limited powers of free conference by Speaker Bryce Edgmon (I – Dillingham) and Senate President Cathy Giessel (R – Anchorage). The conference committee started meeting on Tuesday. If you don't know how a budget conference committee works, it's the opposite of transparent. All negotiations are done in secret by the majority members, then they hold lightning quick meetings where they announce their decisions. They are very hard to follow. It's like a North Korean government meeting.
The conference committee had a lot to negotiate on but there were two major issues. The first is the situation Senator Natasha von Imhof (R – Anchorage) caused by voting for an amendment from Senator Mike Shower (R – Wasilla) for a $1,000 stimulus PFD. This would have required a nearly $700 million overdraw from the Permanent Fund Earnings Reserve. This article explains what happened there. The second was the reverse sweep. The Senate put the reverse sweep into their version of Governor Mike Dunleavy's (R – Alaska) supplemental budget. This requires a 3/4 vote from each body. The House failed to do this, twice. The first vote on March 18 was 28-10, two shy. The second try, which required the House to rescind action, failed 27-11, three shy. House Republicans did not like that the Senate put that in the supplemental budget, so they blocked it. However, the House concurred with the Senate's changes to the supplemental budget. So it was only partially funded because of the failure to get the 3/4 vote, and there was no reverse sweep.
The conference committee was negotiating all week. There were also other bills that the legislature was trying to get finished. Namely a bill that would extend Governor Dunleavy's disaster declaration for COVID-19. That was also in a conference committee. Everyone was hopeful the legislature would end on Friday night. But by Friday it became clear that was not going to happen.
Then on Saturday the shit hit the fan. The conference committee met and announced that they took out the $1,000 stimulus PFD but left the $1,000 October PFD. They also added the reverse sweep and the money that was not funded in the supplemental budget. This didn't surprise anyone. However, some amendments that were added surprised everyone. Senator Bert Stedman (R – Sitka) threw in what I labeled the 'Stedman Surprise'. Truth be told it should probably be called the 'Hoffman Surprise' but that doesn't have quite the same ring to it. The surprise was a contingency if the House failed to reach the 3/4 vote. It was both diabolical and genius.
Stedman essentially put the House Republican Minority in checkmate. If the 3/4 vote was reached there would be a reverse sweep, funding for Medicaid, funding for COVID-19, funding for pension liabilities, and a $1,000 PFD. If not, a major cut to Medicaid, no COVID-19 funding, a $500 PFD, and an eight month budget instead of a 12 month budget. Talk about loose! Many House Republicans were pissed. But you really can't blame Stedman and the majority on the conference committee. On March 26 the House Republicans sent out a press release essentially saying they were not going to support the reverse sweep.
There were many conversations in the Capitol on Saturday. I spotted Stedman coming out of Representative Cathy Tilton's (R – Wasilla) office. I spotted members of the House Republican Minority talking to each other in offices and the hallway. There was quite a bit of tension in the building. The other strange thing is that during all of this is ADN reporter James Brooks and I were the only non-legislative people in the Capitol. This is due to the public ban due to COVID-19. There were no other media physically present. A result of COVID-19 and a continuation of a dying media. A lot happened on Friday and Saturday, much of which was not broadcast on Gavel to Gavel.
House and Senate floor did not start until after 10 pm. This was because the other conference committee on the bill extending Governor Dunleavy's COVID-19 disaster declaration did not meet until 8:00 pm. That meeting lasted an hour and a half.
Things went fairly smooth and quick in the Senate. The House was another story. If you did not see Senator Shower's floor speech, I highly recommend watching it. I have been critical of Shower and disagree with him on many issues, but his speech was passionate and he made some good points. You can watch it here. The Senate approved the conference committee report 13-4 and the 3/4 vote (which requires 15 votes) 16-1. Shower was the no vote. Senators Shelley Hughes (R – Palmer), Lora Reinbold (R – Eagle River), and Mia Costello (R – Anchorage) were excused. Hughes father recently passed away and Costello recently broke her hip. Reinbold was AWOL.
Debate in the House, per usual, lasted much longer. I was counting votes and specualing all day if they had the 30 votes. I kept going back and forth between 29 and 30. The truth is no one really knew what was going to happen until the vote happened. I thought it was funny how many in the House Minority talked about the dirty politics at play in the conference committee report. It's the fucking legislature! Politicians complaining about politics is like Nascar drivers complaining about fast cars. They essentially put this on themselves by being unreasonable. There is also a general problem with communication and civility in the legislature, on both sides. So it is what it is. After a lot of debate, the House approved the conference committee report 23-13.
Representatives Sara Rasmussen (R – Anchorage), Kelly Merrick (R – Eagle River), Mark Neuman (R – Big Lake), and George Rauscher (R – Sutton), all members of the House Minority were excused. Rasmussen chose to visit her great grandfather in Utah for his 100th birthday a few weeks ago, so she is in quarantine. While I understand the importance of that she's an elected official. The situation with COVID-19 was clear before she left. She should not have gone. Merrick was in the Capitol until a day or two before the vote. No idea why she left. I lost a lot of respect for Merrick the last few weeks. She seems to not appreciate the seriousness of her role as an elected official. Neuman and Rauscher had health issues.
When it came to the 3/4 vote, it all came down to one person. When the vote was at the end, everyone had voted except Representative Colleen Sullivan-Leonard (R – Wasilla). It was 29-6. She waited. Edgmon said her name. She said, "I'm thinking." It was intense. She voted yes, which got exactly the 30 votes that were needed. Good on her. It was not an easy vote. It was probably made a bit easier that she is not running for reelection this year. But still, what a G vote. The budget now goes to Dunleavy where he will decide what, if anything, to veto. He's not happy about the $1,000 PFD.
The tough part comes next year. Alaska will drastically change in the coming years. A decade of fiscal mismanagement, electing leaders whose main goal is reelection, who promise Alaskans big checks, while we pay zero state income or sales taxes, is all about to come to a head, and no one can stop it. We have burned through $15 billion of savings since 2012. The upcoming elections will be interesting to watch. Next year is going to be something else. All that's left now to use for deficits is the Earnings Reserve, and there is only about $8 billion in there that is not already spoken for. Unless Dunleavy vetoes the almost $1 billion in inflation proofing. Oh, and for all the people saying this budget is huge, it's almost the same as last year when you add in the supplemental budget, around $4.5 billion from the state. To provide some context, the FY 2013 budget was almost $8 billion. The party's over. Hopefully the market recovers and the price of oil goes up, but that is just wishful thinking at this point.
This Week's Loose Unit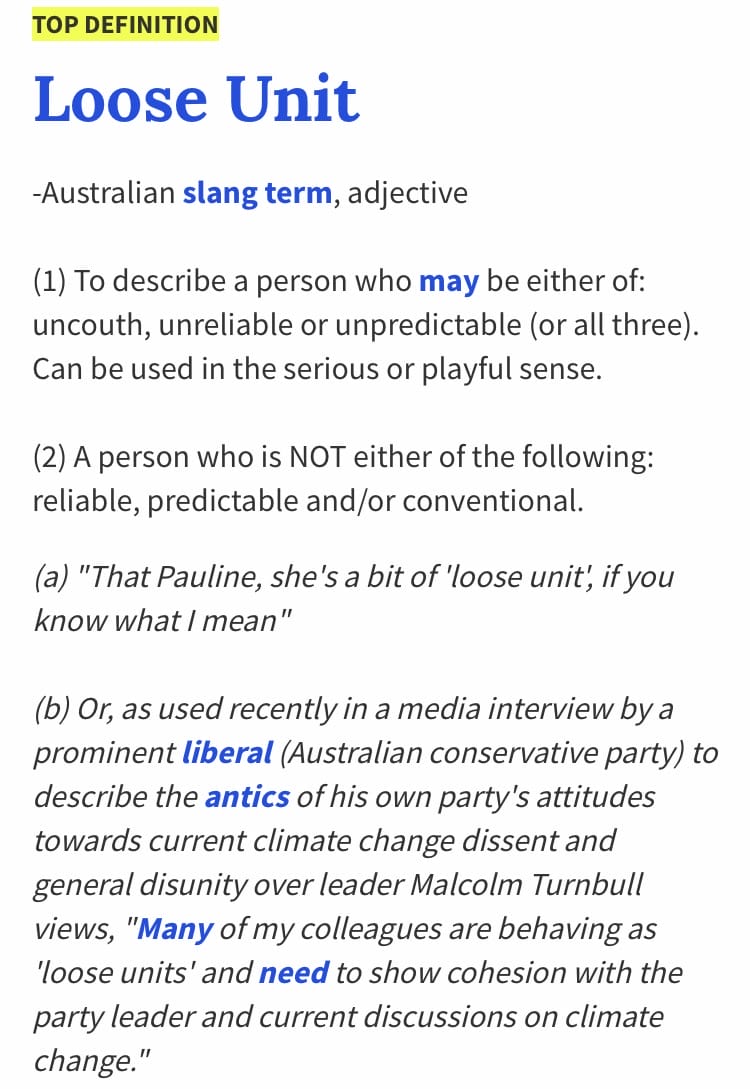 This week's Loose Unit is Senator Bert Stedman for reasons listed above. Making House Republicans vote for something they absolutely hate in order to avoid ridicule for no COVID-19 funding and a $500 dividend instead of a $1,000 one. That is loose!
If you have a nomination for this week's Loose Unit, or if you have any political news, stories or gossip (or any old pics of politicians or public officials) please email me at jeff@alaskalandmine.com.