The big and sad news this week was the passing of Congressman Don Young (R – Alaska), who was Alaska's sole representative for the last 49 years. Everything else that happened this week seems much less important. This week did mark day 60 of the session, meaning there are only two months left until the constitutional end of session. The spring revenue forecast came out this week, which forecasts billions more in revenue as the price of oil rises. And the House Finance Committee will debate the operating budget this week.
A friendly message and reminder to all our readers, the Landmine is made possible by myself and a team of awesome Alaskans. It takes a lot of work to provide the content we do. I am back in Juneau to report on the Legislature. Living in Juneau for session is not cheap. If you enjoy the content we provide, please consider making a one time or recurring monthly donation. You can click here to donate. We have a donation system that makes it super easy. We would really appreciate it. And thanks to everyone who has been supportive!
The Dean of the House 
News spread quickly of the passing of Don Young, who was Alaska's lone representative since 1973 and the longest serving member of the House of Representatives, a title known as Dean of the House. Young was on his way back to Alaska when he passed away. He was 88.
I moved to Alaska in 2004 and, like most people who move to Alaska, quickly became familiar with Don Young. I was lucky to get to know him over the last several years. I recorded two podcasts with him, one in November 2018 and another in August 2020. His sharp and vivid memory about events that happened decades ago, combined with his wit, made him incredibly enjoyable to talk with. He also invited me and Paxson Woelber to accompany him on a tour of Anchorage marijuana shops in October 2019. After, we put out this article, "Congressman Don Young tours Alaska's budding marijuana joints," that included several photos of Young in the shops. Young was an outspoken supporter of legalized marijuana not because he personally supported it, but because the people voted to legalize it.
Young was a legend in every sense of the word. He came to Alaska after statehood and settled in Fort Yukon, where he eventually became mayor before serving in the State House and State Senate. He was elected to Congress in 1973 in a special election after then-Congressman Nick Begich disappeared in a plane crash in 1972. Begich defeated Young in the 1972 election even after disappearing. Young served under ten presidents, starting with Richard Nixon and ending with Joe Biden. He was plainly spoken and did not mince words, which sometimes got him in hot water. He was a rare breed who would work across the aisle for Alaska. Recently, along with Senator Lisa Murkowski (R – Alaska), he was able to secure hundreds of millions of dollars in earmarks for Alaska in a spending bill that just passed Congress and was signed into law by Joe Biden. This is the first time earmarks have reappeared since being banned in 2011.
Young's absence will be felt far and wide. His passing creates a unique scenario. There will be a special election called by Governor Mike Dunleavy (R – Alaska) within 60 to 90 days of his passing (sometime between mid-May and mid-June). Before the passing of Ballot Measure 2 in 2020, a vacant seat in the U.S. House or Senate was filled by a single primary special election and a top-2 runoff election if no one got a majority. Now, there is still a single primary, but the top-4 finishers will move on to a ranked-choice election. The ranked-choice special election will take place on the first Tuesday after the special primary election. Which means it could take place on or near the regular scheduled August primary. The big question is will the serious candidates bother running in the special election, or, use their resources to focus on the regular election? Whoever wins the special election will have the advantage of being the incumbent but will have a harder time campaigning for the regular November general election. We will find out soon enough.
This situation will require Alaskans for Better Elections (the group who supported Ballot Measure 2 in 2020), the Alaska Division of Elections, and all the candidates to go into overdrive on educating Alaskans on ranked-choice voting. To date, there has been limited education on this new system. I talk to people all the time who are unfamiliar with or don't understand the system. The next several months will be a big test for Alaska's new election system.
Anchorage Assembly Debates 
This week we hosted debates for the five Anchorage Assembly elections. If you missed them, you can watch by clicking on the below links. I would again like to thank all the candidates, our sponsors, and Scott Jensen for producing and running all of the audio and video for the debates.
Anchorage Assembly Debate: District 6 – Seat J – South Anchorage
Anchorage Assembly Debate: District 4 – Seat F – Midtown Anchorage
Anchorage Assembly Debate: District 5 – Seat H – East Anchorage
Anchorage Assembly Debate: District 3 – Seat D – West Anchorage
Anchorage Assembly Debate: District 2 – Seat A – Eagle River/Chugiak
Other Happenings 
Governor Dunleavy's spring revenue forecast came out this week. It is a far cry from a year ago, forecasting over $3 billion in additional revenue as the price of ANS crude has risen to over $100 a barrel. But the forecast bases that off an average of $101 a barrel, meaning if it averages less than that there would be less money. Nonetheless, conversations in Juneau surrounding the budget and dividend are vastly different than they have been the last several years. There are several forces at work. Those who want to increase the budget, those who want big dividends, and those who want to build back up the savings with the new oil windfall. The extra money helps all of these camps. The windfall will likely prove to be a double edged sword, causing even more fighting compared to when there was little money.
The House passed Representative Calvin Schrage's (I – Anchorage) campaign contribution limits bill this week with the minimum of 21 votes. It may end up coming back to haunt some of the Republicans who voted against it. Think of the campaign ads from their opponents. The bill now goes to the Senate, where it's unclear if they have the will or the votes to pass it. Unless the Legislature passes a bill, and it's signed into law by Dunleavy, campaign contribution limits in Alaska will remain unlimited based on a federal court ruling.
The Senate passed Senator Lora Reinbold's (R – Eagle River) bill that mandates no COVID-19 mandates for Alaska businesses. The vote was 13-6. Before the vote, the State Chamber sent this strongly worded letter to all 20 senators opposing the bill. A source in the Senate said, "We needed to give Reinbold a win so we can stop hearing her talk about COVID. The bill will die in the House." She is not going to stop talking about it.
???? letter from the Alaska Chamber to senators opposing Sen. Reinbold's bill that mandates no mandates. The bill passed the Senate 13-6 yesterday. It now goes to the House. #akleg pic.twitter.com/D8cJ8AMn8j

— The Alaska Landmine (@alaskalandmine) March 17, 2022
The Legislative Budget & Audit Committee met this week to approve subpoenas for 11 people regarding their investigation into the firing of Angela Rodell from the Permanent Fund Corporation. Senator Natasha von Imhof (R – Anchorage), who chairs the committee, said if the people of interest have nothing to hide, they should just give the interviews. If not, subpoenas will be issued.
The Alaska Supreme Court heard oral arguments this week on the redistricting lawsuits. The court has until April 1 to make the final ruling on redistricting. If they hold up the lower court's ruling, or make any rulings requiring the board redraw maps, the board has until June 1 to adopt a map for the upcoming elections.
Representative Jonathan Kreiss-Tomkins (D – Sitka) announced this week that he will not seek re-election after five terms in the House. In a written statement, he said, "I love Alaska and it's been a tremendous privilege to represent my home of Southeast Alaska these last 10 years. As I've grown older, it's come time to make space for other pursuits and parts of life. While I'm stepping away from the legislature, I care about the future of Alaska more than ever, and finding ways to positively contribute to Alaska's future will remain my North Star."
In a Facebook video this week, Alyse Galvin stated she will run for the open State House seat in Midtown Anchorage. There was speculation she might run for the open Senate seat created when Senator Elvi Gray-Jackson (D – Anchorage) announced she will run for the U.S. Senate. Representative Chris Tuck (D – Anchorage) announced he is running for the open Senate seat after Gray-Jackson made her announcement.
Some partisan idiots in Palmer are attempting to recall three members of the Palmer City Council, including my friend Sabrena Combs. You can click here for information from the members who are facing recall. The recall election is on April 19. If you live in Palmer, send a message that these recalls are dumb – all of them – and vote to keep them.
Some people always have to make it about themselves. Some people are fake. And some are both. Chris Constant is both.
This Week's Loose Unit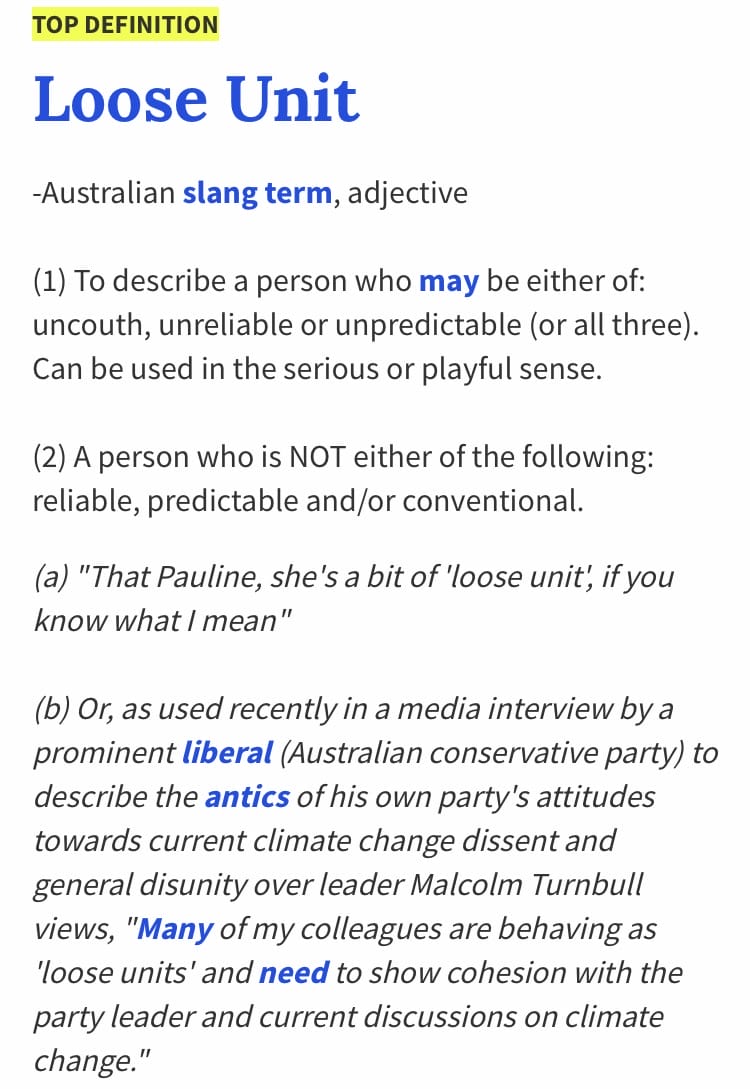 There were several deserving candidates this week. Namely the Russian MP who called for Alaska's return to Russia. But a development on Friday made this week's designee clear. This week's Loose Unit is Democratic gubernatorial candidate Les Gara. On Friday, Gara made an unannounced appearance the Alaska Support Industry Alliance's Meet Alaska event. Gara, who was not registered for the event, was attempting to pass out anti-oil campaign literature. Keep in mind, these are oil and gas people. Not surprisingly, few were interested in what he had to say. Hyper loose. I almost respect the hustle. But when he was asked by staff to not promote his campaign at their event, explaining it was apolitical, Gara did not want to oblige. He eventually left. Classic Loose Unit.
If you have a nomination for this week's Loose Unit, or if you have any political news, stories or gossip (or any old pics of politicians or public officials) please email me at jeff@alaskalandmine.com.