It's stupid daylight savings again. I really wish Congress would just end it once and for all for the entire country. God forbid they do something the majority of Americans agree on. Things in the Capitol were loose as ever this week. We are nearly two thirds into the "90-day" legislative session. The end appears to be nowhere in sight.
A friendly message and reminder to all our readers, the Landmine is made possible by myself and a team of awesome Alaskans. It takes a lot of work to provide the content we do. I am now in Juneau for the session, which means paying rent for the place I'm staying at. If you enjoy the content we provide, please consider making a one time or recurring monthly donation. You can click here to donate. We have a donation system that makes it super easy. We would really appreciate  it. And thanks to everyone who has been supportive!
The Legislature
Thanks to the Southeast Alaska Regional Regional Health Consortium (SEARHC), the legislature started offering Covid vaccinations to everyone who works in the Capitol. A big shout out to Beacon for administering the vaccinations. I got my first dose on Monday! I felt fine the day after, but felt a bit weak and off the next day. Have felt fine since.
The legislature is still dealing with the effects of the Covid outbreak that hit a few weeks ago. One of Senate President Peter Micciche's (R – Soldotna) staffers, Konrad Jackson, was hospitalized this week due to complications from Covid. Wishing him all the best and a quick recovery. Senate leadership continues to put up with Senator Lora Reinbold's (R – Eagle River) antics, offering up worthless measures to deal with her. (See this week's Loose Unit for a full breakdown of this dumpster fire). This tweet pretty much sums it up.
House and Senate Finance subcommittees continue to meet. Because the House took a month to organize, they are well behind the Senate. Although some House Finance Subcommittees are scheduled for closeouts this coming week. The Senate will not begin doing closeouts until the House is done with the budget.
The Senate Finance Committee is scheduled to hear public testimony on the budget this Wednesday and Thursday at 9 am and 1 pm on both days. You can see the schedule below. This is the point in session where it starts to get real entertaining.
The House Finance Committee heard testimony on Tuesday (3/9/2021) from the Alaska Mental Health Trust. The following is an excerpt from this week's of the Alaska Political Report, a weekly subscription based newsletter. This is a separate business from the Landmine. You can click here to see more information about the Alaska Political Report and how to subscribe.
Alaska Mental Health Trust Budget Proposal
In this year's budget, Gov. Mike Dunleavy (R – Alaska) proposed spending money from the Alaska Mental Health Trust for general government services — something that's never been done before and that wasn't run past the trust beforehand, according to Mike Abbott, its chief executive.
State budget records cite AS 37.14.041(b) — a statute allowing excess trust funds to be diverted for general government purposes when the mental health needs of the state are completely met, though that statement is clearly debatable.
The trust is structured like the Permanent Fund, with investments held in a corpus and a reserve account. Numbers obtained from the trust show the corpus's value at some $450 million, with the reserve account at some $255 million, putting the total value at around $705 million. If the fund experiences investment losses and is unable to distribute earnings for mental health programs, those reserves act as a buffer to ensure spending doesn't have to drop to zero until markets turn around.
Dunleavy proposed spending $10.3 million from the trust for FY22 and $6 million for the FY 21 supplemental. His budget indicates that the state plans to continue this draw from the trust going forward. The Mental Health Trust as we know it today was set up in response to legislative action in the 1970s, when the Legislature reverted the trust's land to the state. This caused years of litigation that resulted in the Weiss settlement, which reinstated about a million acres of land and $200 million in cash to reestablish the trust. While lawyers may disagree on whether this budget maneuver is prohibited by the settlement, it's clear that litigation could result if the plan is approved by the legislature.
A January letter from Abbott to the Senate Finance Committee co-chairs spells out the trust's objections to this move. Here's an excerpt:
"The Department of Law has historically defended the Trust as implemented in statute (including the budget process). Counsel advises that an appropriation that departs from the statutory process, as contemplated by the Governor's FY22 budgets and FY21 supplemental, is a likely breach of the State's federal trust responsibilities."
The Trust's finance committee met last week and passed a motion that would move more than $120 million from the reserve account to the corpus, which they say is aimed at inflation-proofing.
The full board must approve the motion — an action that will likely take place by the end of March. But given that there has been no significant inflation-proofing since 2005, the transfer appears to be a response to Dunleavy's proposal to spend trust money for general fund obligations. Like the Permanent Fund, money in the corpus cannot be withdrawn — just the reserve account. If the board approves the transfer, the reserve account would shrink by nearly half. There will still be more than $130 million remaining, but it will make it more difficult for the state to draw money from it for general fund obligations.
Other Happenings
Governor Mike Dunleavy (R – Alaska) withdrew his executive order that would have split the Department of Health and Social Services into two departments. This came after the legislature raised serious concerns about the split.
The State of Alaska announced this week that every Alaskan over 16 is now eligible for a Covid vaccine. Alaska is the first state to do this.
The Alaska Republican Party Central Committee met yesterday in Anchorage. They overwhelmingly passed a motion censuring Senator Lisa Murkowski (R – Alaska) for voting to convict former President Donald Trump after his impeachment.
Alaska is slated to get over $1.3 billion in from the American Rescue Plan that Congress passed and President Joe Biden signed into law. This Landmine story has a breakdown of where the money will be going. The State of Alaska is estimated to get over $1.1 billion, with the rest going to local governments.
The Anchorage Clerk's Office denied a recall petition alleging Assemblymember Forrest Dunbar committed misconduct in office. The group can appeal to the Superior Court if the choose. You can read the legal opinion denying the petition here.
The 30-day financial reports for Anchorage mayoral candidates came out this week. They show Forrest Dunbar with a massive fundraising advantage over his opponents, but he has also spent a lot of money. He has raised over $300,000 but only has about $50,000 cash on hand. He spent $75,000 alone on radio and television advertising. Dave Bronson appears to be confident he will get to the runoff and is therefore saving his money. Bronson has over $140,000 cash on hand. Ballots start going out in the mail tomorrow. If no one gets 45% plus one, which is unlikely as there are six candidates actively campaigning (nine more on the ballot have not raised any money), a top-two runoff will occur.
This Week's Loose Unit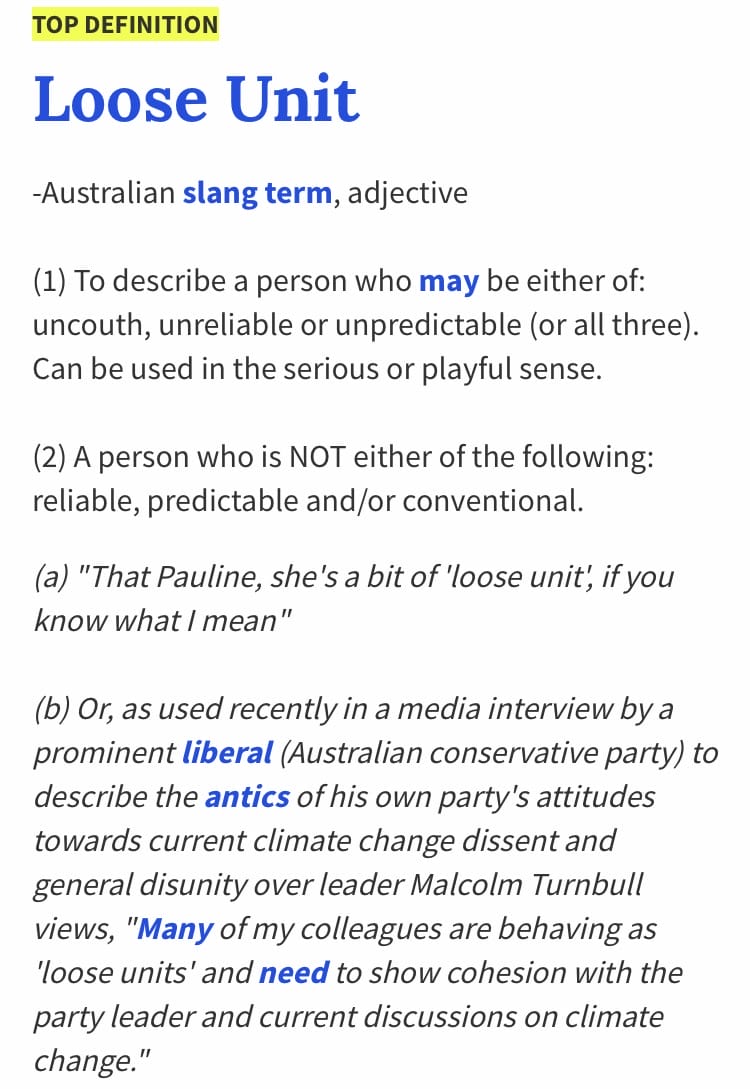 We all know. This week's Loose Unit is Senator Lora Reinbold. But I am also including a very deserving runner up: Senate leadership for letting this charade go on for months. If you, like most Alaskans, were not paying attention to what happened this week in the Capitol, buckle up. Reinbold has refused to wear a normal mask or get Covid testing, something everyone else is doing and that is required by the legislature. Legislative Council passed provisions in January to fine people who don't follow the rules, but none have been given. On Wednesday it got very loose. Reinbold again refused to wear a cloth mask on the floor. She has been wearing this weird clear face thing since session began. After a long delay, the Senate voted 18-1 to allow themselves to enforce the Covid rules. Senator Mike Shower (R – Wasilla) was the no vote. Think about that. They voted to let themselves enforce existing rules. Very loose and very dumb.
Reinbold did not care one bit. She just continued to mock and taunt leadership on social media and by doing Facebook Live videos in the Capitol. Check out this one, where she films Senate President Micciche and Senator Gary Stevens (R – Kodiak) while they are talking to reporters. They have a total deer in the headlights look. Because Senate leadership is unwilling to boot her from their caucus, she is still chair of the Senate Judiciary Committee. Caucus of equals! When the Judiciary Committee met on Friday, Reinbold showed up wearing that same loose (pun intended) mask. Micciche and Stevens sent their staff to deal with her. Reinbold was quite rude to them. Other staff refused to be in the room with her.
Then is got super loose. Reinbold, who is still chair of the Judiciary Committee, went to her office to call in via video. Maximum loose. Not sure what is more loose, her doing that or leadership keeping her chair. Because she was in her office, Senator Shower, who is vice-chair, ran the meeting. He was not prepared to do so, which is not his fault. It took awhile for the meeting to start while they waited for Reinbold.
After the meeting was over, Reinbold came back to the room! For some reason she was mad at Senator Shelley Hughes (R – Palmer). Because this happened right in front of me! So loose.
When Senate had floor session on Friday, Reinbold sat in one of the galleries because she still refuses to wear a cloth mask. Because of this the Senate Secretary had to do a manual roll call because Reinbold could not press the button at her desk. You can't make this shit up. LOOSE. There is so much more but it would take too much time and energy to write. Suffice it to say the Senate looks like a total clownshow. So many Loose Units! Here is a good summary.
If you have a nomination for this week's Loose Unit, or if you have any political news, stories or gossip (or any old pics of politicians or public officials) please email me at jeff@alaskalandmine.com.