Unfortunately, it's daylight savings time once again. We are already more than 50 days into the "90-day" legislative session. The operating budget is making its way through the House. Things were quiet in the Senate this week as the two Senate finance co-chairs were in D.C. for a meeting of the Energy Council. As oil prices soar due to the Russian invasion of Ukraine, there are increasing calls from legislators and Governor Mike Dunleavy (R – Alaska) to divest from Russia and also suspend Alaska's eight cent a gallon motor fuel tax. And ballots for the Anchorage Assembly and School Board races go out in the mail this week.
A friendly message and reminder to all our readers, the Landmine is made possible by myself and a team of awesome Alaskans. It takes a lot of work to provide the content we do. I am back in Juneau to report on the Legislature. Living in Juneau for session is not cheap. If you enjoy the content we provide, please consider making a one time or recurring monthly donation. You can click here to donate. We have a donation system that makes it super easy. We would really appreciate it. And thanks to everyone who has been supportive!
Session Halfway Point
This Saturday will mark day 60 of the session. Nearly everyone agrees that the session will finish on or close to the constitutional 121-day limit (mid-May) and not the statutory 90-day limit (mid-April). The operating budget still needs to pass the House, then the Senate, and then go to a conference committee. The same thing for the capital budget, which starts in the Senate. And there is still the question of not only the amount of this year's dividend, but if the Legislature can come to an agreement on a change to the defunct formula. The House majority has proposed a one-time $1,300 energy relief check that would be in addition to whatever the dividend is. If the dividend were to be $1,600, and the $1,300 one-time energy relief check passes, each Alaskan would get $2,900 this year. That energy rebate might be the carrot to get enough legislators to agree on a change to the formula – which is likely some of the thinking behind the one-time addition to this year's dividend.
With soaring oil prices and the Spring Revenue Forecast set to come out on Tuesday, we will likely see our first surplus in a decade. Conversations in Juneau on the budget and dividend sound much different than they have in the last several years. Keep in mind, the Constitutional Budget Reserve only has $1 billion and the Legislature owes it around $13 billion from money it has borrowed to cover nearly a decade of deficits. There are several forces currently at play, one of the largest being that this is an election year and all but one of the 60 legislators, Senator Donny Olson (D – Golovin), is up for re-election. We also have a new voting system that candidates will need to navigate. Will the influx of oil tax revenue allow the Legislature to more easily pass a budget and dividend, as well as make a meaningful change to the dividend formula? Or, will the influx cause more fighting on the size the budget and dividend, which would certainly mean no formula change? My guess is the latter. Rising fuel prices and inflation have voters angry in an election year. And the larger dividend crowd has not had any wins. As it comes time to pass a budget, look for the dividend amount to once again paralyze the process.
Anchorage Assembly candidates keep up furious fundraising
The following is an excerpt from this week's edition (3/10/2022) of the Alaska Political Report. You can click here for more information about the Alaska Political Report. A subscription is $1,299/year per organization. Discounted pricing is available for non-profits and government entities. We will be providing extensive election coverage this year in addition to our session coverage. If you have any questions or would like to subscribe, please email jeff@akpoliticalreport.com.
Monday was the deadline for Anchorage Assembly and school board candidates to file their campaign finance reports showing what they've raised and spent in the month of February. Those candidates are still raising money at an intense pace, with several nearing or approaching six-figure hauls over the course of their entire campaigns.
Here's a breakdown of the fundraising totals, and a few details, we gathered from the most recent reports.
Eagle River-Chugiak seat
Kevin Cross raised $11,000, for a total of $27,000 over the course of his campaign. He's clearly the conservative candidate in the race; he's paying Joseph Lurtsema's Mobibiz Marketing for digital ads and Axiom for marketing materials.
Centrist candidate Gretchen Wehmhoff raised $9,000, which is effectively her entire fundraising total over the course of her campaign. She's received money from a number of progressives and Democrats, including Alaska Democratic Party Chair Casey Steinau.
West Anchorage seat
Incumbent Kameron Perez-Verdia raised $33,000, for a total of $104,000 for his campaign. He's received four-figure donations from a number of labor PACs, and is using the progressive consulting firm Ship Creek Group for campaign management.
Conservative Liz Vazquez reported $19,000 in income, for a total of $56,000. She reported a then-maximum $1,500 donation from GCI CEO Ron Duncan, along with donated food and beverages from restaurateurs Abraham Gallo and Ron Eagley of Gwennie's.
Midtown Anchorage seat
Incumbent Meg Zaletel raised $33,000, for a total of $84,000 over her campaign. She reported a maximum $1,500 contribution from Anchorage doctor John Finely, $1,000 from tribal law attorney Lloyd Miller and a $2,500 donation from the Anchorage homebuilders PAC. She's paying Amber Lee for campaign management and Emily Rohrabaugh's Alaska Programmatic for digital ads.
Conservative challenger Kathy Hensley raised $27,000, for a total of $114,000 for her campaign. That includes a maximum $1,500 from Paul Gionet of Ivy Home Infusions and $1,000 from John Morris, the mayor's former homeless coordinator. Lolly Reid is her campaign manager, and she paid Remington Research Group $5,000 for a poll.
East Anchorage seat
Incumbent Forrest Dunbar raised $56,000, for a total of $224,000. He reported a maximum $1,500 from Finley, the doctor; he's paying Ship Creek Group for campaign management and has $30,000 in debts for digital ads with Google and Facebook and a $40,000 debt with Gonzalez Marketing for a media buy.
Conservative Stephanie Taylor reported $49,000 in income for a total of $159,000. Her haul includes a $1,500 maximum contribution from Nikki Giordano, the chief executive of the Anchorage Home Builders Assoc., and another maximum contribution from Ray Hickel, the association's Vice President. She paid the Anchorage Baptist Temple $350 for phone banking. She's paying Mobibiz for digital ads, also spent $5,000 on polling from Remington and is using Axiom Strategies for direct mail.
South Anchorage seat
Incumbent John Weddleton raised $41,000, for a total of $98,000. He collected a maximum contribution from Finley, the doctor, along with several donations from labor PACs. He's paying Ship Creek Group for campaign management
Conservative Randy Sulte reported raising $39,000, for a total of $101,000. He collected maximum donations from realtor Roy Briley and Rebecca Earhart of Earhart Roofing Co. He paid Remington $5,000 for polling, Axiom is doing his direct mail and Lisa Fletcher is his campaign manager.
School board seat A
Conservative candidate Mark Anthony Cox reported $11,000 in income, for a total of $13,000. His donations include $500 from Niki Tshibaka, Anchorage Mayor Dave Bronson's top human resources officer and the spouse of GOP U.S. Senate candidate Kelly Tshibaka, along with a maximum $1,500 donation from realtor Roy Briley and La Mex owner Trina Johnson.
Incumbent progressive candidate Margo Bellamy raised $21,000, for a total of $69,000. Only one of her contributions topped $1,000, a $1,500 from an education union PAC. She's paying an East Coast firm called DS Political for "Democratic ads" along with a campaign manager named Jeremy Houston.
Conservative candidate Cliff Murray reported $11,000 in income, for a total of $12,000. His donations include a $1,500 maximum contribution from lobbyist Kris Knauss and, it appears, a couple of members of Murray's family. He paid Neve Studios, a firm often used by Alaska conservative candidates, $3,000 for "IP targeting."
School board seat B
Conservative Rachel Ries reported $15,000 in income, for a total of $27,000. Her donors include $1,000 from Anchorage Baptist Temple pastor Ron Hoffman, $1,000 from La Mex owner Trina Johnson and $1,000 from construction executive William Watterson. Her campaign manager is Karrsen Branson-Young, and she's also working with Neve Studios.
Incumbent progressive Kelly Lessens reported raising $18,000, for a total of $89,000. She reported a $1,500 donation from an education union's PAC, and she's paying Ship Creek Group for campaign management.
Other Happenings
Ballots for the Anchorage Assembly and School Board races go out in the mail on Tuesday. The election concludes on April 5. The Landmine will be hosting an election central event that we will live stream. Stay tuned for more information on that. We are also hosting debates for the five Assembly races. We recorded the first two in our studio today. They will be posted on our Facebook page and YouTube channel tomorrow. Make sure to vote!
Anchorage Mayor Dave Bronson and members of his administration were in back in Juneau this week asking for money for the Port of Alaska. They presented to the House Finance Committee on Friday. The Port of Nome also presented. There are still a lot of questions about who will pay for the Anchorage port upgrade. You can watch it here.
Did you see this bizarre interview of U.S. Senate candidate Kelly Tshibaka where the host said, "Your parents were born in Russia. You immigrated here. You've become a leader in Alaska." She just goes on to answer his question without correcting him about her "Russian parents." First, they were homeless. Now, they are Russians! The campaign said after that Tshibaka did not hear what the host said because the producer was still talking. The campaign also said her parents lived in Russian Jack when they were "homeless," which likely lead to the host thinking Kelly was born Kristina.
The history of Kelly Tshibaka's parents is ever evolving. First, they were homeless. Now, they are Russian immigrants. Давай, товарищи! #akleg https://t.co/hCZZrfraT5

— The Alaska Landmine (@alaskalandmine) March 8, 2022
The Senate State Affairs Committee, chaired by Senator Mike Shower (R – Wasilla), continues to struggle. Because Shower is gone a lot flying for his job at FedEx, the committee does not meet as often as it should. The agenda is usually packed with bills that doesn't leave much time for discussion. They were scheduled to have a meeting on Thursday (3/10/2022), but it was abruptly cancelled without explanation.
The Senate State Affairs Committee was scheduled to meet today, but the meeting was abruptly cancelled right before it was supposed to start. #akleg pic.twitter.com/cTkDM7Ztzt

— The Alaska Landmine (@alaskalandmine) March 11, 2022
John Bitney, a longtime Juneau lobbyist, is now working for Senator Click Bishop (R – Fairbanks). Bitney only had one registered client contract this year, the Yukon Koyukuk School District, which he said he has cancelled now that he is working in the Legislature.
Sealaska Heritage is hosting a legislative reception on Tuesday evening in Juneau. There will be live art demonstrations including a totem pole carving. I also hear there will be fresh oysters from Prince of Wales Island!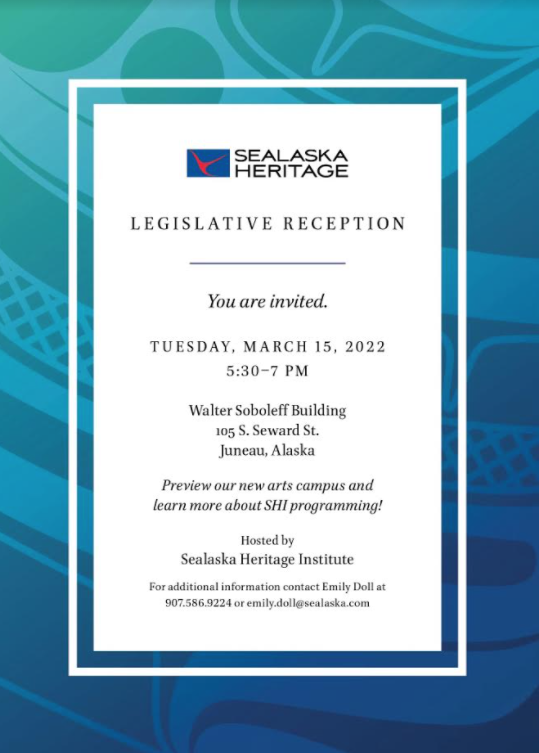 Jim Winegarner is now the director of Projects and Acquisitions for Anchorage Community and Development Authority. He's now with his buddy Mike Robbins! Winegarner was briefly with the Municipal Real Estate department but that devolved into a real mess. See this Landmine article for more information about that.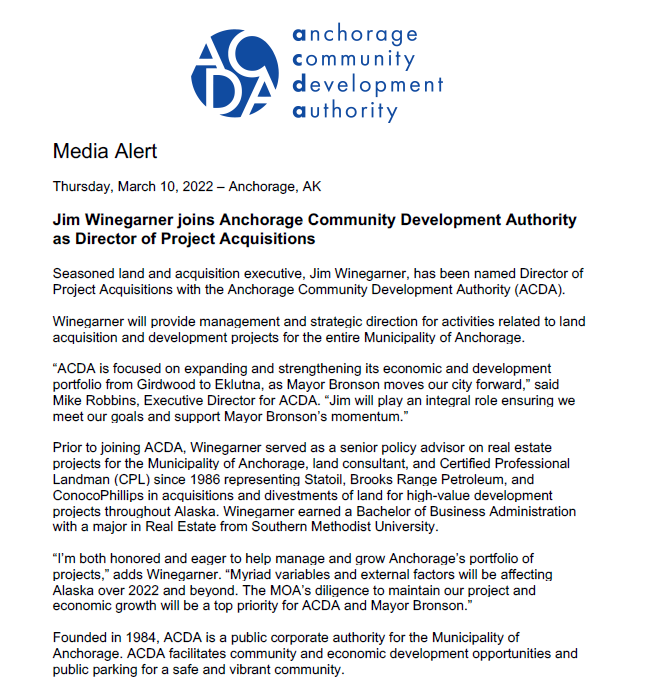 This Week's Loose Unit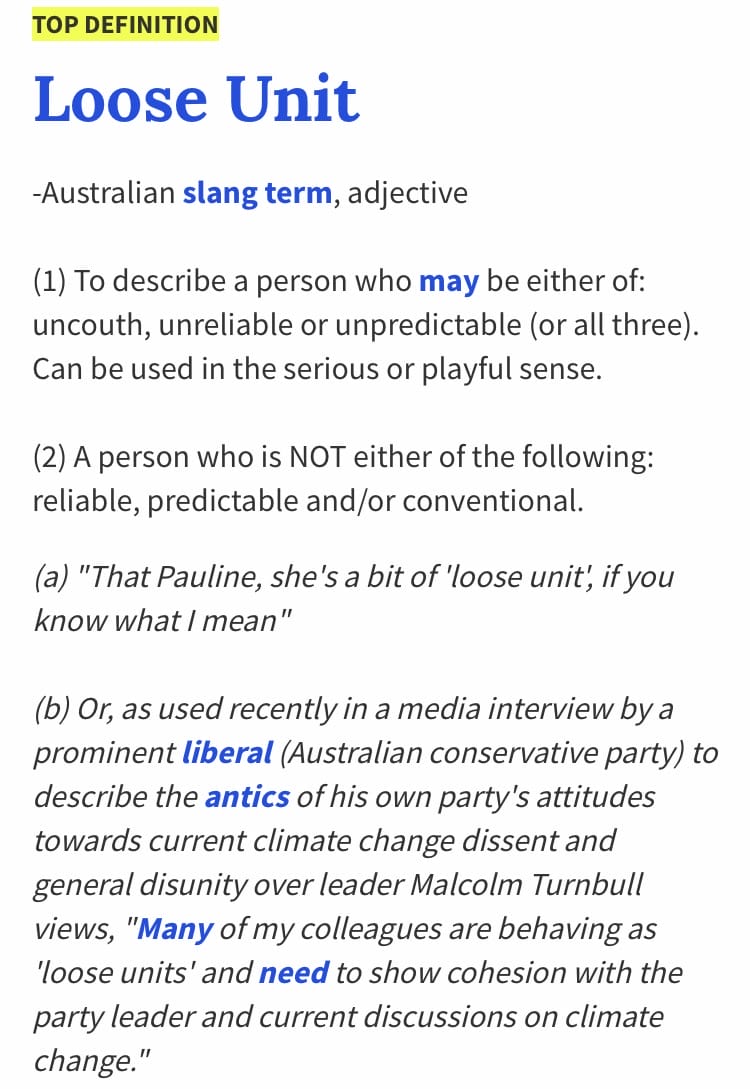 This week's designee became glaringly obvious on Wednesday, and it's a Valley affair. This week's Loose Unit is a tie between Representatives Christopher Kurka (R – Wasilla), David Eastman (R – Wasilla), and DeLena Johnson (R – Palmer). During floor debate on House Bill 62, a bill from Representative Matt Claman (D – Anchorage) on marriage solemnization, things got really loose. I am not a fan of the word solemnization by the way, but I digress. While the bill – which deals with who can perform marriages – was being debated, Representative Sara Rasmussen (R – Anchorage) introduced an amendment to raise the age of marriage in Alaska from 14 to 16. Yes, you can get married in Alaska at 14 if both parents and a judge agree. Although is is very rare. Eastman and Kurka both spoke about how a "one size fits all" solution is not the answer to this issue. Yes, they said that. Even Representative Sarah Vance (R – Homer) spoke in favor of the amendment. Johnson said that while she does not support child marriage, "times change but people do not." Hyper loose. She added that her mom married her dad when she was 14 and they were married for many years. After debate, the House voted 33-3 for the amendment with Kurka, Eastman, and Johnson voting no. Super loose.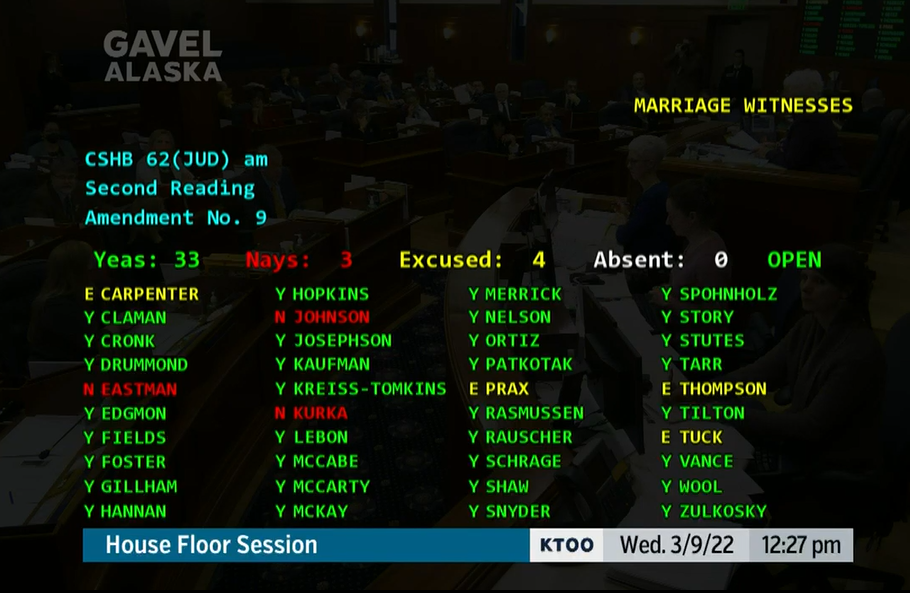 If you have a nomination for this week's Loose Unit, or if you have any political news, stories or gossip (or any old pics of politicians or public officials) please email me at jeff@alaskalandmine.com.