It's almost July and a budget has still not been sent to Governor Mike Dunleavy (R – Alaska). The Legislature came back into a second special session this week, though not much has transpired. There is cautious optimism that some kind of deal will be reached tomorrow. Anchorage Mayor-elect Dave Bronson will take office on July 1. Next Sunday is July 4! I hope the weather is good and everyone has a good time.
A friendly message and reminder to all our readers, the Landmine is made possible by myself and a team of awesome Alaskans. It takes a lot of work to provide the content we do. I am back in Juneau this week for yet another special session. If you enjoy the content we provide, please consider making a one time or recurring monthly donation. You can click here to donate. We have a donation system that makes it super easy. We would really appreciate it. And thanks to everyone who has been supportive!
The Legislature 
The second special session, called by Governor Dunleavy, started this week. This one stems from the House not passing the effective date for the budget. It got 23 votes, but needed 27. Because the House failed to get the 2/3 needed for a July 1 effective date, the budget will not be effective for 90 days per the Alaska Constitution. Some argue Dunleavy could sign it and a shutdown would not be needed, but he is the one who ultimately decides. And the Legislature has not yet transmitted the budget to him. It needs to be signed by Thursday (July 1) to avoid a government shutdown. The budget has already been engrossed and enrolled, meaning it is ready for transmittal. Dunleavy would still need to decide on any vetoes, but his team likely already reviewed the budget and knows what they want to do.
Because the budget is the result of a conference committee, it cannot be changed. So, if a shutdown is going to be averted, the House will need to rescind action on the previous effective date vote (the budget passed both bodies and the Senate passed the effective date clause) and re-vote to pass it. On Friday, Speaker Louise Stutes (R – Kodiak) and Minority Leader Cathy Tilton (R – Wasilla) both said they were optimistic a deal would be reached by Monday, but said a deal had not been reached at that point. At this point I would say there is probably a 70% chance they reach a deal. If a deal is reached it will involve the August special session. The Republican House minority is in a good place to get concessions because the other big issue is the 3/4 vote for the reverse sweep, additional dividend, and capital projects. This is expected to be dealt with in August. One thing mentioned about a potential deal is a Sense of the House where the agreement for August will be on the record. There is not a lot of trust in Juneau. If a deal is not reached by the end of the day tomorrow, and the House does not pass the effective date, the odds of a government shutdown will be much higher.
Other Happenings 
If you spend any time on Facebook or Twitter, you have probably noticed Dave Stieren and Todd Smoldon posting increasingly weird takes. They both work for Governor Dunleavy. The posts range from insulting Dunleavy's base to insulting legislators, and lately insulting Scott Kendall. It's pretty loose. Here is a recent one where Stieren refers to Scott Kendall as a "soy boy." I'm dying.
The duo even responded to a Twitter post about it! Check it out.
Anchorage Mayor-elect Dave Bronson is set to take office on July 1. Bronson will be holding a press conference tomorrow to announce the rest of his team, including the municipal manager.
Margaret Stock, an Anchorage based immigration attorney who specializes in military immigration law, testified before the Senate Subcommittee on Immigration, Citizenship, and Border Safety this week in Washington D.C. You can watch her testimony here. It is very compelling.
Former Alaska Senator Mike Gravel passed away yesterday. Gravel served in the U.S. Senate from 1969-1981. He played a big part in getting the Trans-Alaska Pipeline approved. He gained national attention when he read the Pentagon Papers into the record. He also served in the Alaska Legislature and was Speaker of the House before he was elected to the Senate. If you read up on him you will see what a character he was. I connected with him last year and was supposed to fly down to California and do a series of podcasts with him, but we had to cancel because of COVID. I spoke with him many times on the phone. He was sharp and witty. I really wish we could have done those podcasts.
This Week's Loose Unit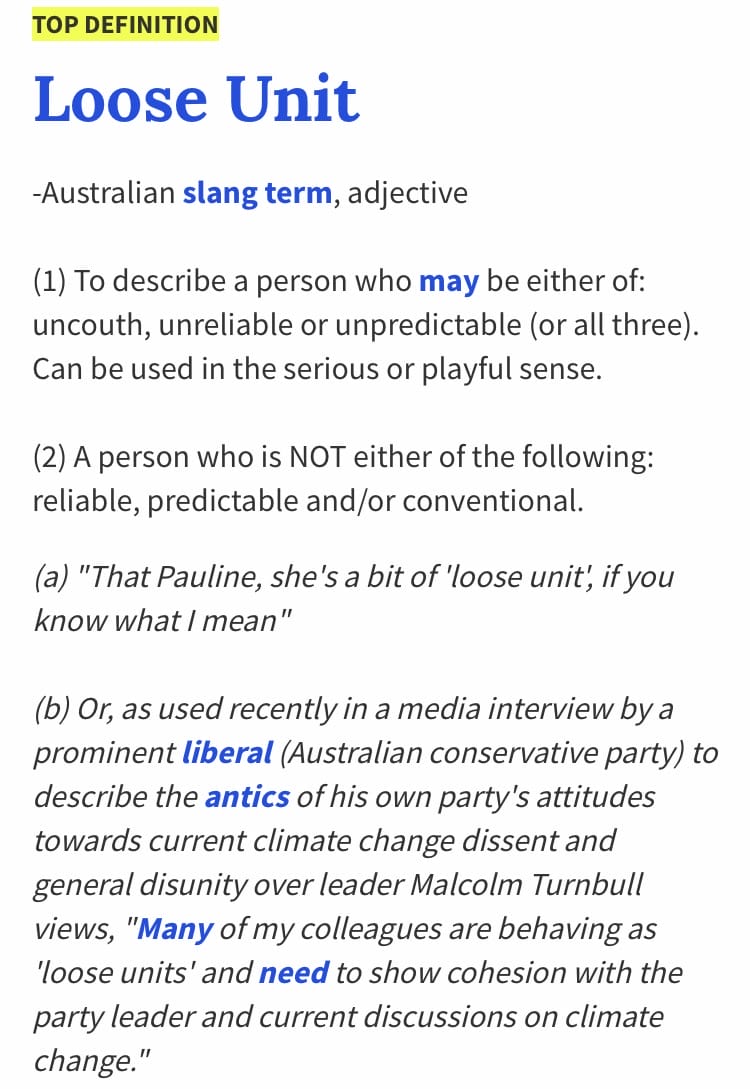 This week's designee was a no brainer, and a repeat Loose Unit! This week's Loose Unit is Representative Geran Tarr (D – Anchorage). Tarr posted a crazy rant on her official Facebook page this week where she attacked her colleague Representative Zack Fields (D – Anchorage) and me! Very loose. Check it out.
This is not the first time Tarr has gone off on her colleagues. She was the Loose Unit on February 21 after the wild letter she sent to Speaker Stutes about leaving the caucus, which she later rejoined. Just like when she made a post before the budget vote saying the budget "perpetuates systems racism." She then voted for the budget she called racist. Classic Loose Unit. She also said she would continue to wear a mask after the mask mandate in the Capitol was lifted, but she stopped doing that too. Point is you really can't trust what she says. But this recent post is another level of loose. Suzanne Downing used it to attack Fields and try and and break up the fragile House majority. Tarr either doesn't understand or doesn't care about the ridiculous woe is me nonsense she posts. And calling me a misogynist. How original! That meeting with Stutes did happen and it was absolutely bizarre. Tarr was sitting on a couch and had some kind of security blanket. At one point she got mad and called me a bigot! It's amazing she has managed to be elected since 2013.
If you have a nomination for this week's Loose Unit, or if you have any political news, stories or gossip (or any old pics of politicians or public officials) please email me at jeff@alaskalandmine.com.