This has been a bad week for our country. The storming of the U.S. Capitol was hard to watch. It felt more like watching the goings on of a banana republic than the United States of America. Unfortunately, people are so divided in our country that I do not see things getting better. This is what happens in a democratic society when people cannot agree on the truth. Too many politicians are willing to ignore or the truth and subvert our institutions for their own gain. Many view the other party not as a party with opposing ideas, but as their enemy. The Republican party is now the party of Donald Trump. There's no easy way to come back from that. The coming years will determine if we can work out our problems and come together, or if we will succumb to political division.
A friendly message and reminder to all our readers, the Landmine is made possible by myself and a team of awesome Alaskans. It takes a lot of work to provide the content we do. If you enjoy the content we provide, please consider making a one time or recurring monthly donation. You can click here to donate. We have a donation system that makes it super easy. We would really appreciate  it. And thanks to everyone who has been supportive!
Organization 
More than two months after the election, both bodies of the Alaska Legislature have failed to organize. Tomorrow all legislators will be reduced at 34 staff points. Staff are paid on a points system. The more points, the higher the pay. Legislators receive points based on their position in the legislature (member of majority or minority, chairing a committee, being in leadership). 34 points is much less than majority members usually get. Some staff will be temporarily let go. Others will not start working for their new bosses until organization occurs. This is an absolute cluster fuck. This informal poll shows people think the Senate is likely to organize first, but that most people just don't care. My bet is the House organizes first.
Senate Republicans met again this week in Anchorage to try and organize. All were present except Senator-elect Robb Myers, who was on the phone. Senate Republicans, who number 13, are as divided as ever. Senators Mike Shower (R – Wasilla) and Shelley Hughes (R – Palmer), who ran away from an important vote in 2019, want leadership positions. Shower has consistently criticized his Republican colleagues on social media and the radio. At one point Hughes ranked the conservatism of all the Senate Republicans. When she listed Senator Mia Costello (R – Anchorage) as a moderate, Costello was not happy. Costello lost her position as Majority Leader when she went to the Wasilla for the special session in the summer of 2019, and she made sure to point that out. Myers said he did not trust Senator Bert Stedman (R – Sitka) and that he wanted Shower to be co-chair of the Senate Finance Committee.
Shower and Hughes have also tried to organize with some Senate Democrats. It seems they are willing to accept taxes if they can get a full dividend. The problem is the only Senate Democrats who are actively pushing for a full dividend are Senators Bill Wielechowski (D – Anchorage) and Scott Kawasaki (D – Fairbanks). Senators Donny Olson (D – Golovin) and Lyman Hoffman (D – Bethel) would probably vote for a full PFD under the right circumstances, but there is no way they would organize with Shower and Hughes. Also, you need 11 for a majority in the Senate. The numbers aren't even close here. Senator Lora Reinbold (R – Eagle River) appears to be written off by everyone.
Shower joining Kawasaki and the Permanent Fund Defenders only further alienates him from his Republican colleagues.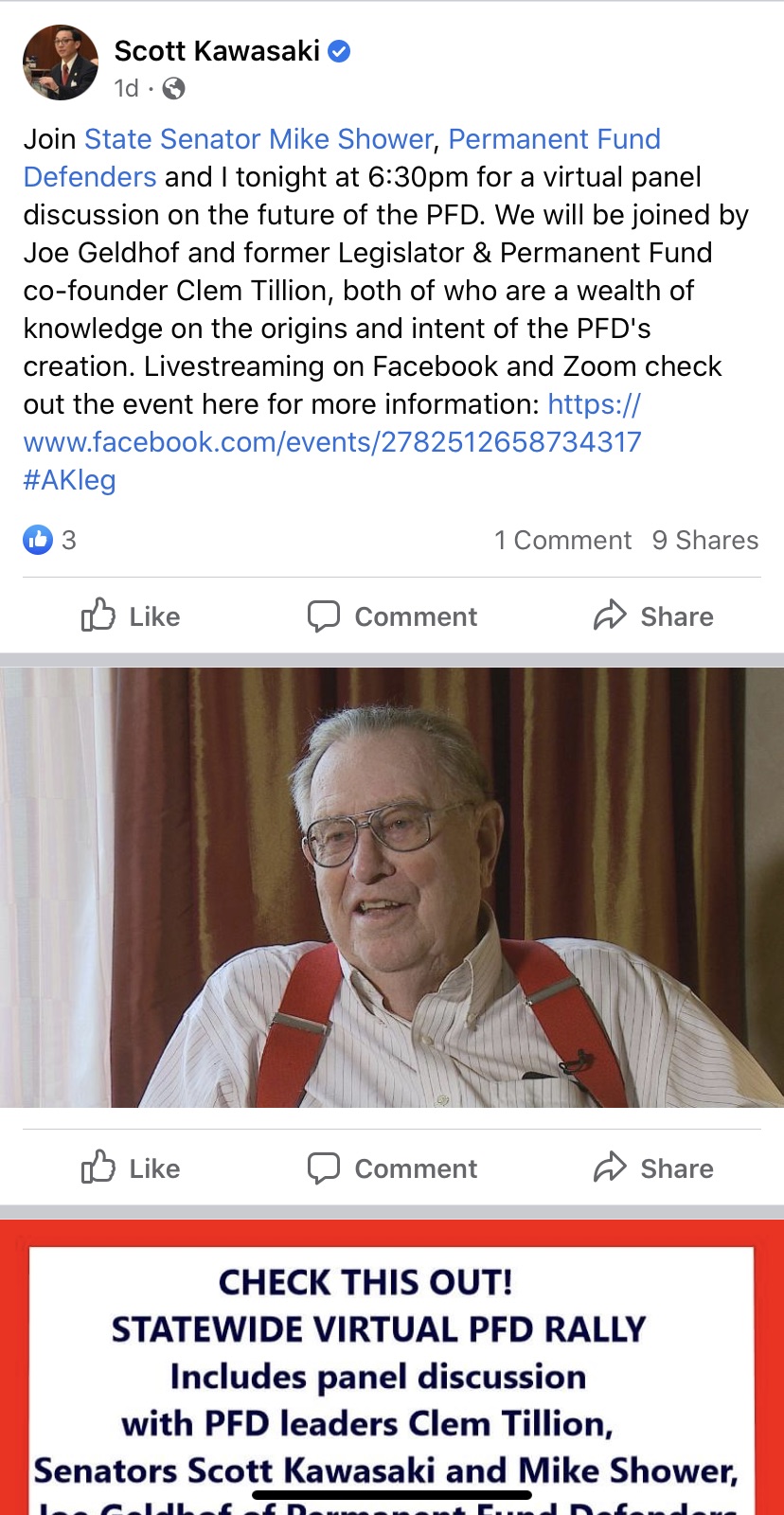 A coalition in the Senate is the likely outcome. But the question is who and how? Senators like Costello, Josh Revak (R – Anchorage), Natasha von Imhof (R – Anchorage), Peter Micciche (R – Soldotna), and David Wilson (R – Wasilla) are, in addition to having philosophical disagreements with Democrats, extremely nervous about organizing with them. They saw what happened in the primary. The new ranked choice voting has not seemed to change anyone's mind about how they view elections. You can get to ten several ways, but it's real hard to get to 11 in the Senate.
The House is also problematic. Representative Lance Pruitt (R – Anchorage) predictably lost his attempt to challenge his 11 vote loss this week when the Alaska Supreme Court ruled against him. Even if he had prevailed or won his election, there would only be 21 Republicans in the House. Two years ago they had 23, and could still not organize a majority. You need 21 to have a majority in the House. The Democratic led coalition currently has 20. House Republicans, like Senate Republicans, are deeply divided. There will almost certainly be a coalition in the House. But like the Senate, the question is who and how? Representatives Bart LeBon (R – Fairbanks) and Steve Thompson (R – Fairbanks) are the most likely to join as they are members of the current House Majority coalition. They may be able to get additional Republicans if they minimize the roles of Representatives Geran Tarr (D – Anchorage) and Ivy Spohnholz (D – Anchorage). Tarr co-chairing the House Resources Committee is a non-starter for most Republicans. When Spohnholz accused a Governor Mike Dunleavy (R – Alaska) Board of Fish appointee of sexual harassment on the House floor, with no proof or warning, right before his confirmation vote, she badly damaged her reputation. Her chairing a committee or being in leadership is also a non-starter for most Republicans.
The 32nd Alaska Legislature will convene on January 19, just over a week away. It is very unlikely either body will be organized by then. As far as I know, this will be the first time the session has convened with both bodies not being organized. And we all thought 2020 was behind us!
Hawaii Recap
Quite a bit happened this week in Alaska politics. I'm still in Hawaii and have admittedly been more concerned about relaxing and enjoying the sun. If you ever get the chance to come to the Big Island, I highly recommend it. There is so much to do here. It's exactly the kind of vacation I needed to recharge my batteries. A big shout out to my buddy Forrest Wolfe and his dad Ron for being such good hosts. Here is a brief recap of my week:
Sunday was deep sea fishing. I wrote about that in last Sunday's column.
Monday was an awesome beach day at Hapuna Beach. It was incredible.
Tuesday was a drive down to South Point, the southernmost tip of the 50 states. Tuesday night was a drive to the top of Mauna Kea. I have never seen the stars that clear and bright.
Wednesday was a hike down to the Captain Cook monument. It was a pretty difficult hike, especially the way back! The snorkeling at the bottom is amazing.
Thursday was parasailing. The rope is 1,200 feet and you get 500 feet above the ground. It's definitely worth it. I found out there are only two parasailing permits on the Big Island (Maui has six). The company on the Big Island, UFO Parasailing, has both! The guys on the boat were awesome. Later we went to the Lava Lava Beach Club for a mai tai, and then a cigar bar on the ocean and smoked cigars. We had dinner at The Fish And The Hog in Waimea.
Friday, Saturday, and today have been chill out by the pool and catch up with work days. I feel great! I come back Tuesday night and head to Juneau on Friday.
Oh, and if you are ever here watch out for the damn nene birds!
I was just attacked by a nene bird while walking on a golf course on the Big Island. The thing hissed and literally put its head down and charged me! I ran probably 30 feet before it stopped. It then held its ground and starred at me. Not cool! pic.twitter.com/lSHk0q6vCU

— Jeff Landfield (@JeffLandfield) January 9, 2021
This Week's Loose Unit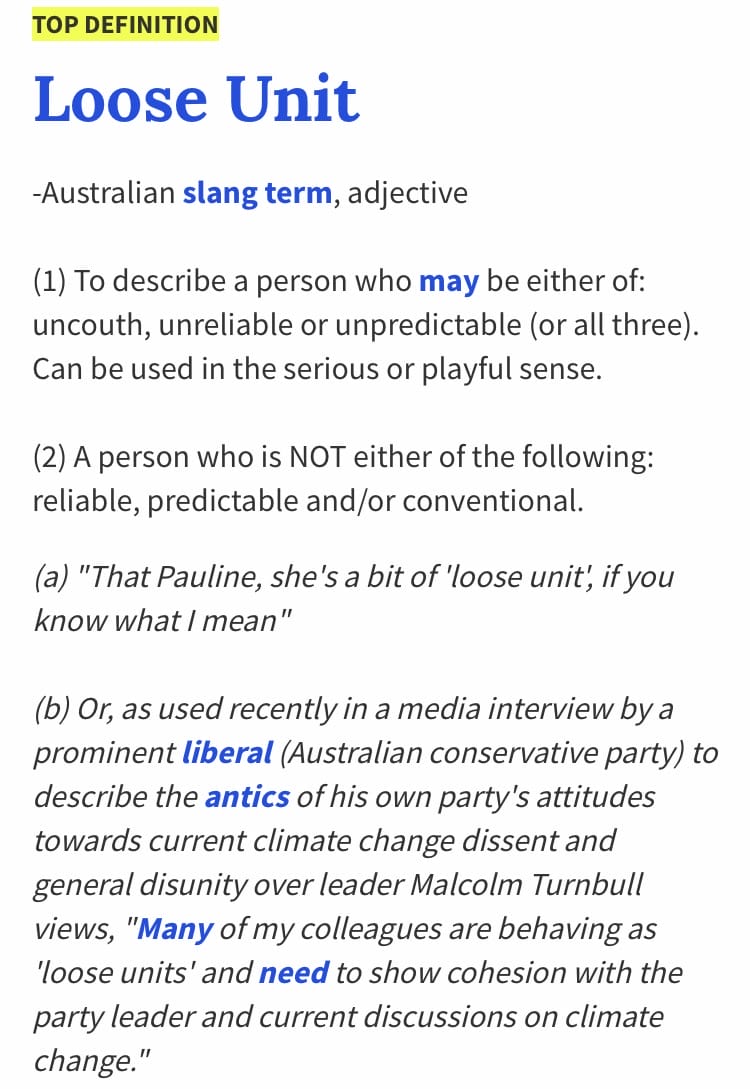 There were several deserving candidates this week. But one definitely stood out. This week's Loose Unit is Representative David Eastman (R – Wasilla). Eastman was the sole member of the Alaska Legislature to attend the "Stop the Steal" rally in Washington D.C. While he did not participate in the storming of the Capitol, he did post pics of the protest. Quite loose. There's also a runner-up Loose Unit: All the people calling for the legislature to expel Eastman. While it was definitely loose to go there, he was allowed to be there. Calling for him to be expelled from the legislature for exercising his constitutional rights is super loose.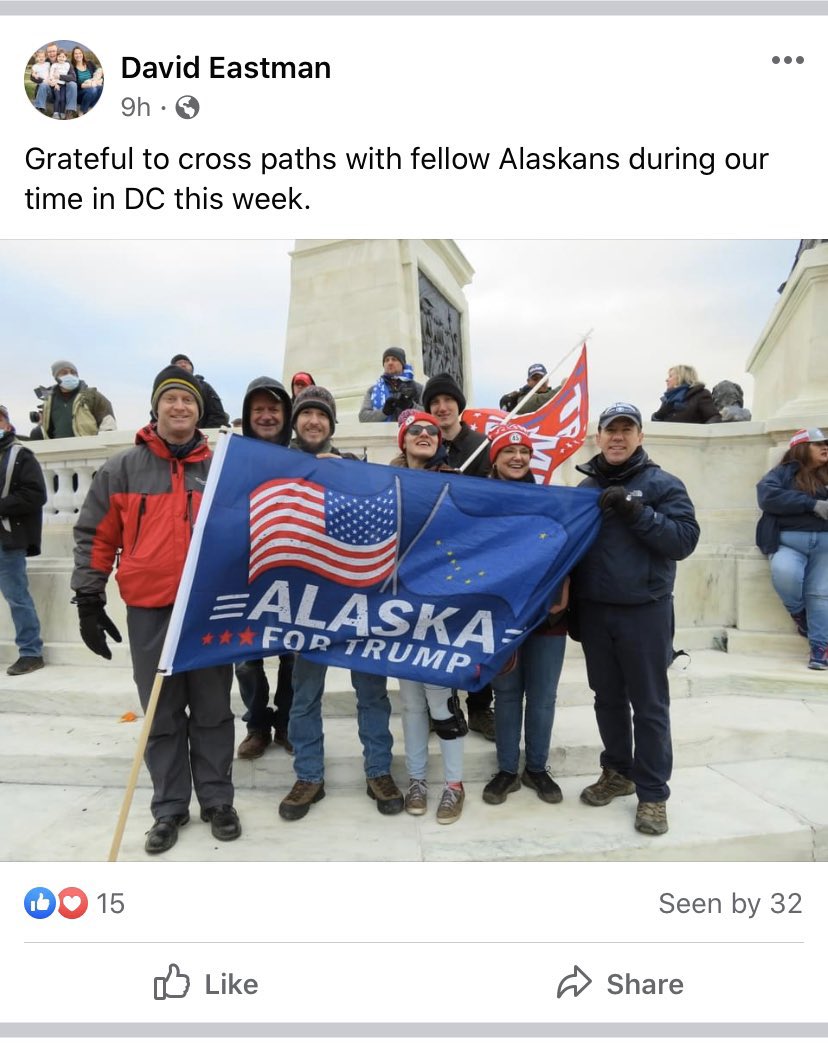 If you have a nomination for this week's Loose Unit, or if you have any political news, stories or gossip (or any old pics of politicians or public officials) please email me at jeff@alaskalandmine.com.