It's already week three of the legislative session! A lot happened this week in Juneau, most notably Commissioner Kelly Tshibaka (Chewie) was grilled by Senator Lyman Hoffman (D – Bethel) in the Senate Finance Committee. District 3 Republicans also met in North Pole to decide on three names to send to Governor Mike Dunleavy (R – Alaska) to replace former Representative Tammie Wilson.
A friendly message and reminder to all our readers, the Landmine is made possible by myself and a team of awesome Alaskans. It takes a lot of work to provide the content we do. I'm in Juneau for session which adds additional costs. If you enjoy the content we provide, please consider making a one time or recurring monthly donation. You can click here to donate. We have a donation system that makes it super easy. We would really appreciate it. And thanks to everyone who has been supportive!
Tammie Wilson Seat
District 3 Republicans met Friday (2/7/2020) night at the Church at North Pole to choose three names to send to Governor Dunleavy to pick from to fill the vacant House seat. Yours truly was there to cover it. Keeping in line with their bizarre secret society mentality, the Alaska Republican Party (ARP) did not announce the names of those who applied. I found out there were six applicants last week. They were former Representative Doug Isaacson, Mike Prax, and Fred Villa. Per usual, I was not allowed to attend the meeting, even though ARP rules clearly state that:
All official meetings of the ARP and its subdivisions shall be open to all registered Republicans. The nominations committee and the credentials committee of either a state or a district convention may hold closed meetings upon a majority vote of its members.
I was told that because "I am media" I was not allowed to attend. I was then asked to leave the church. I went to my rental car and in continuation with my tradition of not being allowed to watch these meetings, I started a Facebook Live stream. In the past these meetings have always been open, with the exception of the interviews, which is reasonable. ARP Chair Glenn Clary and Vice-Chair Ann Brown appear to think that ARP business is a state secret.
Before the meeting started someone taped some paper over one of the church windows. Cool. Not long after, I learned the names of the three other people who applied. They were Tom Studler, who works for Representative Dave Talerico (R- Healy), Robb Myers, who is running against Senator John Coghill (R – North Pole) in the Republican primary, and Scott Olson, who I have no information on. Myers has filed with the Division of Elections but not APOC.
I tried getting some live shots of the meeting outside of the chapel but some security dude placed ferns in front of the windows! I assume they don't have blinds because churches are supposed to be open and inviting places… At one point a man came outside and told me, "If you cause a disturbance we will call the police." I told him I was not disturbing anyone. I went back to the windows a few more times but each time the security guy would stand in front of the fern. At one point he draped an American flag around one of the ferns.
After a while, Tammie Wilson came out and motioned for me to come over. Turns out they were watching the live stream from inside! She offered me some cookies and a coffee! Even the security dude was cool. After that there was a bit of détente. There are only five people on the DIstrict 3 Republican committee. Two of them included applicants Doug Isaacson and Mike Prax. Everyone was allowed to vote. There's no conflict of interest there! The same thing happened at the meeting to replace the late Chris Birch and the open Josh Revak House seat.
The three names they chose to send to Governor Dunleavy are:
Mike Prax
Tom Studler
Fred Villa
Dunleavy has until February 24 to choose someone. Fun fact. Fred Villa was Dunleavy's boss when Dunleavy worked at the University of Alaska before he was elected to the Senate. He doesn't talk much about his time at the University…
Other Happenings
Governor Dunleavy appointed Lucinda Mahoney as his new Revenue Commissioner. Mahoney previously served as the CFO for the Municipality of Anchorage under former Mayor Dan Sullivan. She oversaw the SAP debacle. It was originally budgeted at $10 million. It's currently approaching $100 million, plus major liabilities to labor unions due to all kinds of pay issues. It's incredible no one has gotten in any trouble over this. The SAP consultants sure loved it. Word is the administration had a real tough time finding someone to accept the job.
The Alaska Department of Labor has pulled back on their proposed changes to labor regulations. This was after a real dumpster fire of a hearing this week in front of the House Labor and Commerce Committee. Providing anecdotal information and not having real data to backup your claims is not a good look. I first wrote about this last month. It got even stranger when the Department changed a bunch of public comments from against to unclear.
Alyeska Pipeline did not renew their lobbying contracts with lobbyists Jerry Mackie and Paul Richards. They were paying Mackie $60,000 a year and Richards $4,600/a month. They will not have a lobbyist in 2020. Hey Alyeska, want to buy an ad with that extra cash?
Update: A previous version of this said David Parish was a lobbyist for Alyeska Pipeline. He's a lobbyist for Alyeska Resort, not Alyeska Pipeline. When I did the APOC search I just typed in Alyeska and he was listed there. Super loose of me.
Lobbyist Sonia Henrick was supposed to testify before the House Health and Social Services Committee on Thursday (2/6/2020) for the Key Coalition. They work to support services for people with disabilities. Lobbyists rarely testify before committees. For some reason the schedule was changed and she did not end up testifying.
KTVA reporter Steve Quinn's last day in the Capitol was this week. For some reason beyond me, KTVA let Quinn go. He's one of the best and most knowledgeable reporters in the Capitol. Steve, we have a spot for you at the Landmine!
Former Juneau Empire reporter Mollie Barnes is now writing for the Landmine! Check out her first article on the Alaska Marine Highway. Follow her on Twitter @holyguacamollie.
In case you missed this one. You can't make this stuff up. I have ordered a Ronald Reagan calendar from the Reagan Library for Mr. Boutin.
The House State Affairs Committee was trying to get AIDEA CEO Tom Boutin and Clark Penney to appear before the committee since early December. Boutin routinely had reasons he could not attend. This one was because his Ronald Reagan calendar had not yet arrived. #akleg pic.twitter.com/r3l3KFkmiR

— The Alaska Landmine (@alaskalandmine) February 5, 2020
The Alaska Fire Chiefs Association and the Alaska Professional Fire Fighters Association were in Juneau this week. They had an awesome reception at McGivney's. Great food and an open bar! At one point I said, "You mother fuckers know how to party!" One of them dared me to write that in my column. He clearly does not know me that well.
I hear a lot of weird stories from staffers about working for different legislators. Here is one that is really weird. There is a legislator who requires their staff to make a list of the people they hang out with. This is so they can ensure they are not "associating with unsavory people." What in the actual hell. Pretty sure I would be let go on day one.
Sources confirm that Lacey Sanders, who recently resigned from the Legislative Finance Division, is going to the Department of Education as their administrative services director.
Senator Mike Shower (R – Wasilla) finally posted about losing some staff points. This stems from him losing his chairmanship of the State Affairs Committee and his seat on the Finance Committee. One of his staffers has moved to Senator David Wilson's (R – Wasilla) office.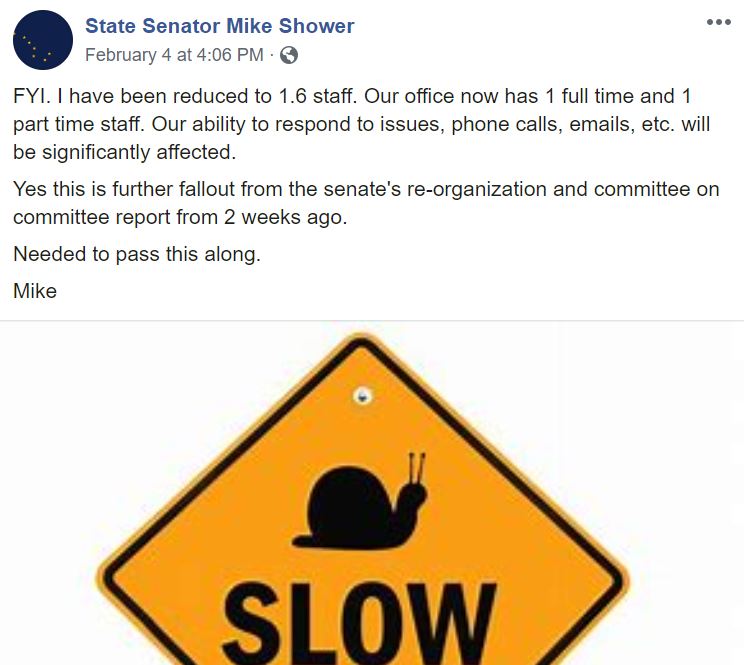 Shower's other staffer, former Senator Scott Ogan, seems like a great guy to work with!
Example of how a former legislator acts as a staffer. Next time you see Scott Ogan, ask him why he was forced to resign from the legislature. And for the record, later that day Sen. Shower's other staffer Terrence came up to me and apologized for how I was treated. Loose! #akleg pic.twitter.com/JSrAxJDmdU

— Jeff Landfield (@JeffLandfield) February 3, 2020
Greg and Moira Gallagher are hosting an event to support adding another member to the Anchorage Assembly for Downtown Anchorage. Currently every Assembly district has two members except Downtown Anchorage, which only has one. Assemblymember Christopher Constant is the Downtown member. He is running unopposed in the April election.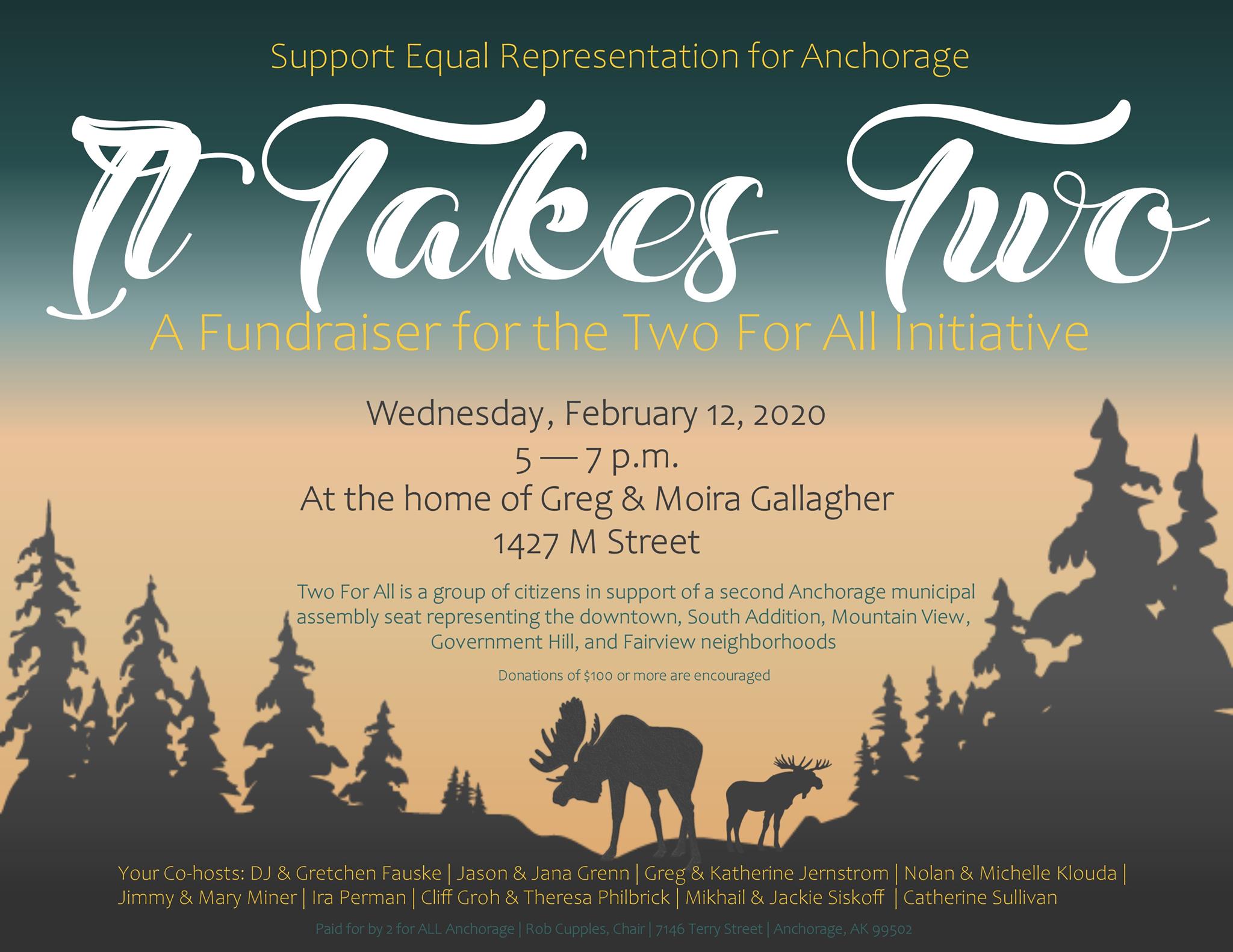 I was texting with a politico a while back from an Alaska Airlines flight. Love that free texting! He asked me if I had GoGo internet account for Alaska Airlines. I said I did not. He then said I could use his, which was awesome. I used it two or three more times. Then it stopped working. Apparently he was letting other people use it too! Anyhoo GoGo busted him and put him on a two month suspension! So watch who you share your login info with, folks.
I'm just going to leave this one here.
Pros on the Loose
Inspired by my buddy Miles Baker, I am starting a new feature that will occasionally appear in the Sunday Minefield. It's called Pros on the Loose. If you are looking for a job and want to be listed, let me know. You can email me at jeff@alaskalandmine.com.
Former legislative staffer Michaela Anderson is looking for a staffing job. She has worked for Senator Natasha von Imhof (R – Anchorage), Representative Dave Talerico (R – Healy), and Representative Bart LeBon (R – Fairbanks).
This Week's Loose Unit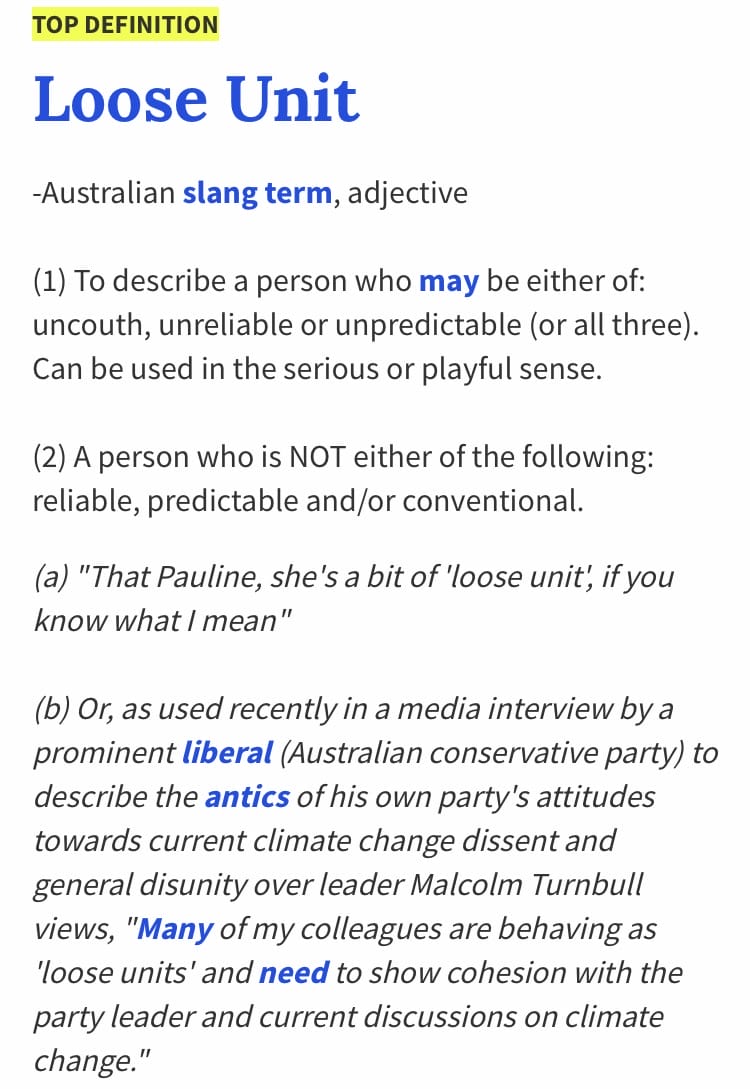 There are so many Loose Units during session! It makes it real hard to choose just one. After careful thought, this week's Loose Unit is Commissioner Kelly Tshibaka. She is a repeat Loose Unit designee. Chewie had a rough week. First, she got grilled over the Alaska Public Broadcasting Commission at a meeting of the House Finance Subcommittee on the Department of Administration. She stated the Commission was unresponsive to her about meeting. This was about their grants and funding. Then Representative Jonathan Kreiss-Tomkins (D – Sitka) asked if that had something to do with their budget being significantly cut. Then he asked her if they don't have money then why should they meet to provide financial plans. So loose. He also said he knows several of the commissioners and could go outside and give them a call. He then went into the hall to call one of them! It went on from there. Very loose.
She then headed over to the Senate Finance Committee to talk about REAL ID. After a super long speech about REAL ID, and other forms of ID that can be used to fly, Senator Bert Stedman (R – Sitka) cut her off and said at this point they would be there until midnight. Then Senator Lyman Hoffman (D – Bethel) grilled her hard on how REAL ID would affect rural Alaskans. She briefly responded. Then Hoffman said he had a follow-up and told her, "Do your homework!" So loose. Stedman commented that we normally try and end these meetings on a high note, but that was not the case this time. After the hearing Tshibaka went up to DPS Commissioner Amanda Price, who gave her a hug.
And then there was the article I did on the Violent Crimes Compensation Board (VCCB), "Commissioner Tshibaka guts Violent Crimes Compensation Board." If you have not read it, check it out. Basically she decided to move all of the VCCB staff to Anchorage. She gave them a letter in December and only gave them ten days to accept or decline moving to Anchorage by March. Super loose. Especially considering an email to her from staff in September refuting her reasons for the move. It also said all three staff are firmly rooted in Juneau with homes and families. Two of the three staff, including the executive director, have resigned. A ten year board member also declined reappointment. All of the staff have been with the board since at least 2009. So loose.
If you have a nomination for this week's Loose Unit, or if you have any political news, stories or gossip (or any old pics of politicians or public officials) please email me at jeff@alaskalandmine.com.