Sorry about the delay on Sunday's column. I was exhausted last night. We are almost three weeks into the legislative session and the House has still not organized. The Senate continues to hold committee hearings, though the only one with any semblance of normalcy is the Senate Finance Committee. If you watched the Super Bowl yesterday, I hope you enjoyed the food and drinks because the game was horrible.
A friendly message and reminder to all our readers, the Landmine is made possible by myself and a team of awesome Alaskans. It takes a lot of work to provide the content we do. I am now in Juneau for the session, which means paying rent for the place I'm staying at. If you enjoy the content we provide, please consider making a one time or recurring monthly donation. You can click here to donate. We have a donation system that makes it super easy. We would really appreciate  it. And thanks to everyone who has been supportive!
The Legislature
The House is still deadlocked at 20-20, which means there is still not a permanent Speaker or leadership positions. They were finally able to elect a Speaker pro tempore. Representative Josiah Patkotak (I – Barrow) was elected 39-0 on Thursday (2/4/2021). But this is just a ceremonial role. Nothing can be done until a permanent Speaker and organization is formed. No one was happier than Lieutenant Governor Kevin Meyer (R – Alaska) that a Speaker pro tempore was finally chosen. Now he no longer needs to preside over House floor sessions.
The Republicans nominated Representative Steve Thompson (R – Fairbanks) as Speaker, but that vote failed 20-20. As I have written the last several weeks, both sides are dug in. It is very hard to say who will finally decide to break ranks. Whenever it does happen, look for things to get very loose in the House. If the House does not organize by Wednesday, it is very unlikely they will be able to vote to extend Governor Mike Dunleavy's (R – Alaska) disaster declaration, which expires on February 14. For a bill to be voted on it must be first read on the floor, heard in at least one committee, and then sent back to the floor for a vote. For a non appropriation bill, which this bill is, it would take at a minimum two days to get a vote. So if the House organizes by Wednesday (2/10/2021) they could probably pass the bill by Sunday (2/14/2021) if they really wanted to. But it's not even clear if there are the votes in the Senate to extend it. Several members have voiced concerns about extending the declaration to September 30. Many have warned if the disaster declaration is not extended a myriad of things that are currently allowed (certain kinds of telehealth and remote medical facilities to name a few) will no longer be permitted. There is also talk that the Senate will introduce their own bill this week to extend the disaster declaration.
The Senate State Affairs Committee held a hearing on Senator Bill Wielechowski's (D – Anchorage) bill for an online checkbook. Last year Commissioner Kelly Tshibaka took down the online checkbook, which had been up for many years. The administration tried to say it would cost hundreds of thousands of dollars to bring back. Wielechowski pointed out that one of his staffer's built one on his own in a day. In a rare show of bipartisanship, nearly everyone agreed that the checkbook needs to come back and the administration's cost estimates are ludicrous. After, the bill picked up ten co-sponsors on the floor. Meaning it had the 11 votes to pass the Senate. Then, magically, the administration announced they were bringing it back! You can see it here.
The Senate Judiciary Committee continues to hold hearings on Dunleavy's disaster declaration even though the bill has not been referred to it. Last week Senator Lora Reinbold (R – Eagle River) had invited testimony from an Eagle River teacher and a high school student. At one point the student said corrupt labor unions were part of the reason schools have not opened. There was also testimony from Daniel Dew from the Pacific Legal Foundation, who said we should be cautious about Covid lockdowns.
In a Senate State Affairs Committee hearing, Senator Reinbold, who chairs the Judiciary Committee, actually suggested that Judge Dani Crosby appear before the committee to answer for her ruling on an election issue. Maybe she is not familiar Marbury v. Madison or the concept of separation of powers. I asked the Senate Majority for a comment about what she said. They have still not responded.
The House Republicans raised issues last week about one of Representative Bryce Edgmon's (I – Dillingham) staff. They said they would not authorize the staffer's hiring paperwork. Both sides have to agree on staff authorizations until an organization is formed. House members are limited to two staff, but Edgmon has three because his office is still coordinating House business. Another longtime staffer, who worked for Republicans for many years, volunteered to leave so the other staffer could keep their job. This caused a backfire for what the House Republicans were trying to do and things magically worked themselves out. For all the other staff from last session who are waiting for the House to organize, they lost their health insurance on February 1.
Other Happenings 
Governor Dunleavy is reported to be back in Juneau after spending last week on a hunting trip in Texas. There is going to be a big push this week for the legislature to extend his disaster declaration.
Sources report that Senator Mia Costello (R – Anchorage) hired Melodie Wilterdink. Wilterdink previously worked as the vice president of operations and communications at the Alaska Policy Forum, a conservative think tank based in Anchorage.
In a little mistake, Senator Lisa Murkowski (R – Alaska) accidentally sent her card congratulating Representative Andi Story (D – Juneau) on her election victory to Ed King, the person Story defeated. King, who is now working for Senator Roger Holland (R – Anchorage), hand delivered the card to Stroy's office. Respect.
The Department of Revenue is seeking proposals for "Gamins Consulting Services." This is about Governor Dunleavy's bill to establish gaming in Alaska. Many of his religious supporters are not happy about this idea.
Vince Beltrami, the longtime president of the Alaska AFL-CIO announced his retirement last week. He will be succeeded by Joelle Hall, the Alaska AFL-CIO's director of operations. Congrats to Joelle! I have got to know Vince and Joelle well over the years. I am happy to call them both friends. Vince will be missed, but I'm sure he will stay involved in Alaska politics. He will definitely be spending some more time fishing. Joelle is smart and experienced. She will do a great job in her new role.
The Alaska Gasline Development Authority (AGDC) held a board meeting last week. They say they are talking to potential buyers for a gasline deal, but have not yet announced who. They also talked about potential federal money for a line from the North Slope to Fairbanks. Although they admitted the chances of that aren't great.
Year start financial reports for Anchorage mayoral candidates are due by February 16. Assemblymember Forrest Dunbar, who is a candidate for mayor, announced he raised over $250,000. There are 15 mayoral candidates! Of the 15, there are probably six serious ones. If no one gets over 45%, there will be a top-two runoff. Ballots start going out in the mail in March.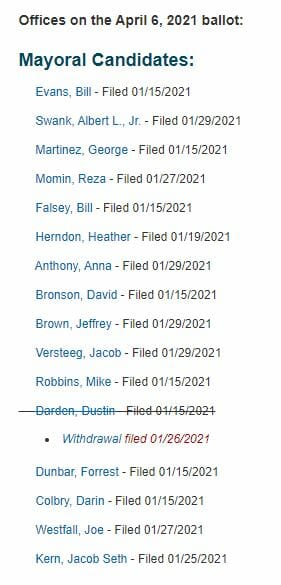 This Week's Loose Unit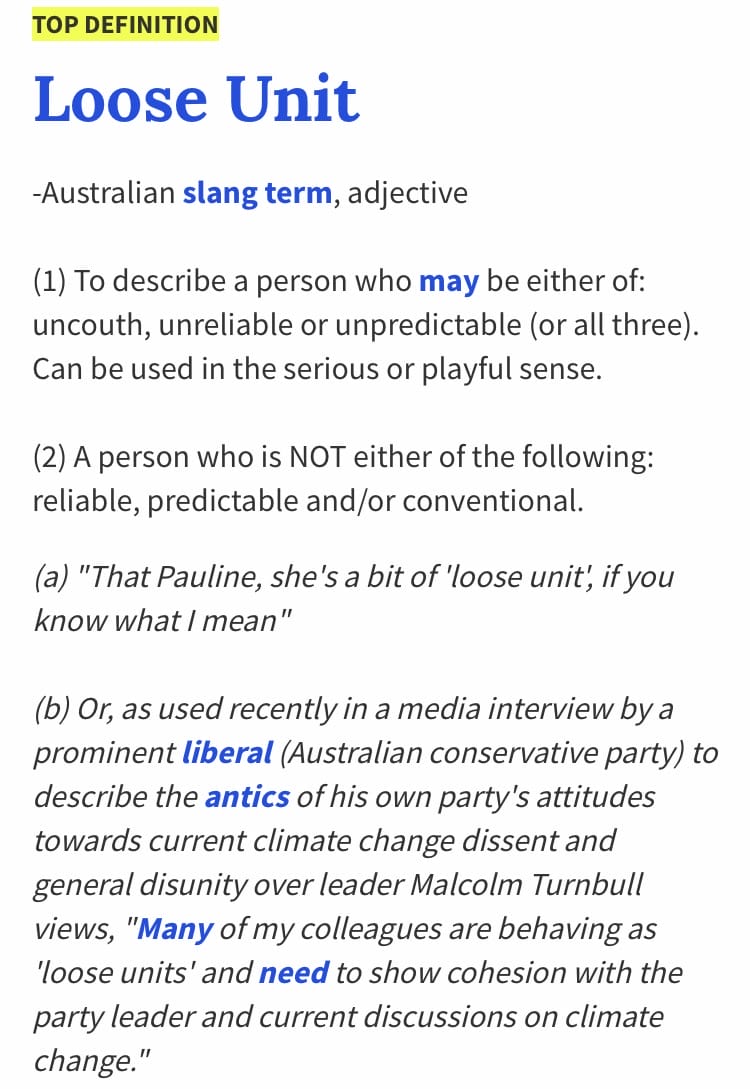 Again, there were several deserving candidates this week. But an early development made this week's designee clear. This week's Loose Unit is Anchorage Assemblymember Jamie Allard. After her bizarre take on the controversial Nazi themed license plates, Allard announced that she had been deplatfortmed by Facebook. She even told Suzanne Downing, "I told people that this was going to happen to me; I knew I would be deplatformed." Except there was just one tiny problem. We contacted Facebook to see if what she said was true. They got back to us and said she removed her page, not them! There is loose, and then there is lying about Facebook removing your page loose. Classic Loose Unit. You can read the whole story here.
If you have a nomination for this week's Loose Unit, or if you have any political news, stories or gossip (or any old pics of politicians or public officials) please email me at jeff@alaskalandmine.com.