We're almost halfway into the "90-day" legislative session. Things got weird this week in the Capitol. Between Representative Zack Fields' (D – Anchorage) bizarre sweatpants speech and most legislative meetings being cancelled at the end of the week because a representative tested positive for Covid, it is looking extremely unlikely the legislature will gavel out by the end of March. And if you missed last night's town hall in Eagle River, buckle up.
A friendly message and reminder to all our readers, the Landmine is made possible by myself and a team of awesome Alaskans. It takes a lot of work to provide the content we do. I am now in Juneau for the session, which means paying rent for the place I'm staying at. If you enjoy the content we provide, please consider making a one time or recurring monthly donation. You can click here to donate. We have a donation system that makes it super easy. We would really appreciate  it. And thanks to everyone who has been supportive!
The Legislature 
The Senate passed Senate Bill 70 this week 18-0. It is a bill from Senator David Wilson (R – Wasilla) that provides easier access to drugs for opioid overdoses. It is the first bill passed by this legislature. It now goes to the House. Senator Wilson's floor speech was brief, informative, and to the point. Senate President Peter Micciche (R – Soldotna) jokingly told Wilson after, "Do you want to run the budget too?"
The Senate Judiciary Committee got loose again on Wednesday (2/24/2021). Which at this point is just normal. Senator Lora Reinbold (R – Eagle River), who chairs the Committee, had invited testimony from two people, Dave Barton and Phil Kline. Barton spoke about the history of pandemics and Kline spoke about Covid-19 and court cases. I don't have the energy to summarize the whole thing but I will include a few highlights. In breathless testimony, Barton cited many of the Federalist papers, the Bible, and the French Revolution. It was pretty strange. Later, Senator Jesse Kiehl (D – Juneau) pointed out the Kline's law license was suspended in Kansas for perjury and providing misleading information. You can't make this stuff up. Senator Mike Shower (R – Wasilla), stated, "If we're going to look at people's records for having law licenses suspended, and convictions and other kinds of things, there wouldn't be too many people left in federal service today. So we want to be careful about the path." Not surprisingly, he provided no examples of this. You can watch the whole thing here.
Representative Bryce Edgmon (I – Dillingham) did not mince words during a meeting of the House Finance Committee on Wednesday (2/24/2021). Neil Steininger, the director of the Office of Management and Budget, was providing an overview of Governor Mike Dunleavy's (R – Alaska) proposed FY 2022 budget. Edgmon pointed out the proposed budget does not address the more than one billion deficit or how future budgets will be funded. He correctly pointed out the only way to deal with this is problem is "major budget reductions, major new sources of revenue, or major overdrawing of the Earnings Reserve." The exchange with Steininger is very telling. You can watch the exchange here.
During the first meeting of the Legislative Budget and Audit Committee this week, the legislative auditor stated she was informed Alaska has been chosen as one of the states to be audited by the federal government for how CARES Act money was spent. She was not sure how many other states were chosen to be audited.
On Thursday (2/25/2021) it was announced that Representative Mike Cronk (R – Tok/Northway) had tested positive for Covid. Cronk, along with five other legislators, attended an Alaska Outdoor Council event last Saturday. Governor Dunleavy, who tested positive for Covid earlier this week, was also at the event. Here is a Landmine article about it. Most of the committees were cancelled on Friday. Cronk returned on Sunday and did not get tested until Wednesday, so he was around a lot of people for three days. In a press release, Cronk strangely blamed Juneau for his getting Covid:
"Coming to Juneau, we all knew the risk," Cronk said, "but we have a job to do. I will be working from home and look forward to rejoining my colleagues as soon as my doctor clears me."
Attending an event like that for regular people is one thing. But it's another for legislators to attend and post maskless pictures. Everyone knows how serious they are taking Covid in the Capitol. In this case their actions affected the entire legislature.
Update: Representative Cronk's staff provided this negative Covid test result he got Monday morning. However, the incubation period of Covid be several days if not more. Cronk tested positive on Wednesday, four days after being at the event in Palmer.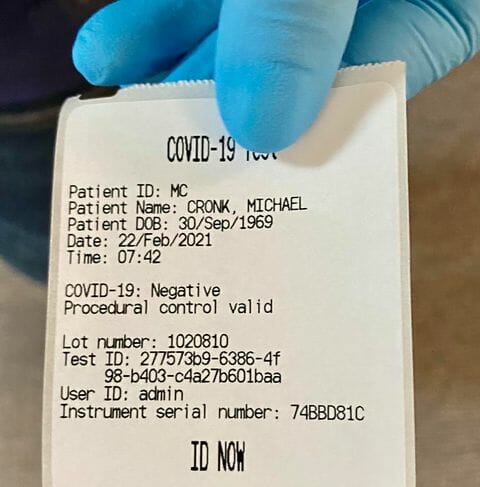 Other Happenings
Governor Dunleavy announced this week that his Chief of Staff Ben Stevens is leaving to take a job at ConocoPhillips Alaska. Stevens is taking over for Scott "Campbell Lake" Jepsen, who is retiring. See you on the lake this summer, Scott! Dunleavy appointed his Deputy Chief of Staff Randy Ruaro as acting chief of staff. Dunleavy also hired Tyson Gallagher as his new deputy chief of staff (Akis Gialopsos is the other one). Gallagher comes from GCI where he works in government relations. He previously worked for former Representative Lynn Gattis and former Governor Sean Parnell. Congrats, Tyson!
Logan Birch, son of the late Senator Chris Birch, has been hired by McKinley Capital to run a new lending business. Birch previously worked for ASRC and Wells Fargo. You can view the press release here. Congrats, Logan!
Commissioner Kelly Tshibaka (Chewie) is now openly stating she is considering running against Senator Lisa Murkowski (R – Alaska). Something anyone paying attention has known for some time. It seems Governor Dunleavy is cool with her using her state position as a jumping off point. It's hilarious that in this podcast she is interviewed by John Quick, who was forced to resign as Administration commissioner for lying on his resume. Tshibaka was appointed to replace him. Tshibaka has also been stating that her plan to consolidate services in the Department of Administration will save $130 million over the next five years, although she has provided no proof of how that will happen.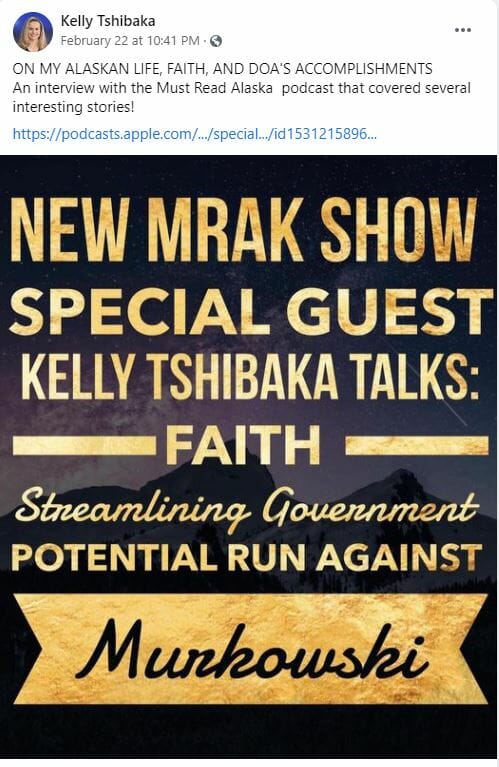 The Alaska Young Republicans hosted an Anchorage mayoral debate this week between candidates Bill Evans, Mike Robbins, and Dave Bronson. You can click here to watch it.
Last night Senator Reinbold, and Representatives Ken McCarty (R – Eagle River) and Kelly Merrick (R – Eagle River), hosted a town hall in Eagle River. McCarty and Reinbold were in person and Merrick appeared via Zoom. It did not take long for the meeting to go off the fucking rails. At one point Margaret Cichoracki, an Eagle River resident, asked about Covid and masks. She posted this video on Facebook. Before anyone could answer, this guy Matt Hickey went off on her. He stood up and aggressively approached her. It was loose! Then Assemblymember Jamie Allard stood up and started yelling! Then Hickey said, "I'm too white. I'm too whiteness too for you!" Then some lady wearing MAGA yoga pants went off about how the state removed death statistics from the state website. Several people posted a link to where you can view the statistics. Then Reinbold stepped in and took over. In addition to gaslighting everyone about her Alaska Airlines mask experience, where she referred to a "Karen" several times, she also talked about how much she loves science. It's definitely worth watching.
This Week's Loose Unit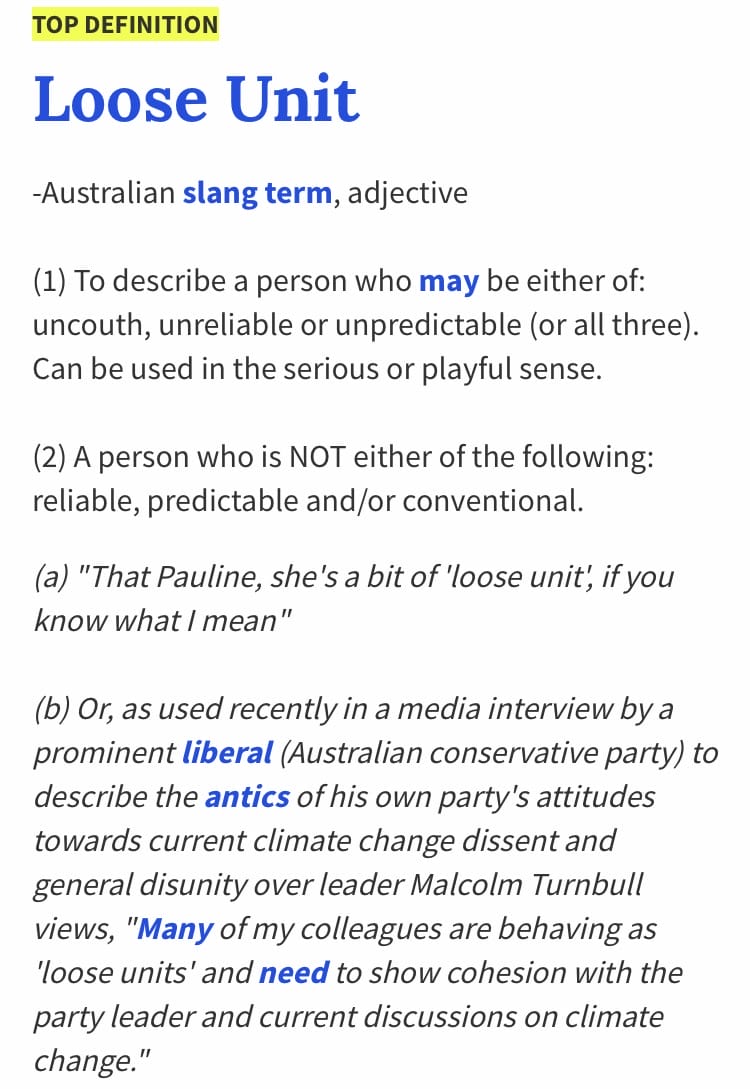 While there were several deserving candidates this week, one definitely stood out. This week's Loose Unit is Representative Zack Fields. On Wednesday Fields gave a floor speech where he failed in epic fashion at wishing Representative Sara Rasmussen a happy birthday. After Rasmussen spoke about how she restarted the Women's Caucus, Fields went full Loose Unit! He read a portion of a Facebook post where someone stated, "Sara can wear a short skirt and stop traffic in Anchorage once the spring clothes can be worn." Fields then attempted to make a joke about the concern for traffic safety in Sand Lake. On the House floor and on the record. Very loose. During the bizarre speech he actually said, "Furthermore, I know nobody in this chamber who would be so judgemental as to condemn a colleague for just being as the good Lord made her." He went on to say that he and some colleagues bought her a pair of sweatpants for the safety of Sand Lake residents. Classic Loose Unit. Think about this. Fields had to plan this speech out. Then think about it. Then follow her speech about the Women's Caucus and still say it. So loose. You can watch the very awkward and loose speech here. While Fields has been ridiculed by several of his Democratic colleagues, just imagine if he were a Republican. They would be be calling for his resignation.
If you have a nomination for this week's Loose Unit, or if you have any political news, stories or gossip (or any old pics of politicians or public officials) please email me at jeff@alaskalandmine.com.