Governor Mike Dunleavy (R – Alaska) announced today he tested positive for Covid-19 after being exposed to someone with Covid on Saturday. Dunleavy attended an Alaska Outdoor Council (AOC) event at Raven Hall in Palmer on Saturday night. It's not clear whether the exposure occurred at the AOC event. I reached out to Dunleavy's office and asked where the exposure occurred. They have not yet responded. In a press release today, Dunleavy said he tested negative on Sunday morning and positive this morning.
Six Republican legislators were present at the event on Saturday: Senators Peter Micciche (R – Soldotna), Shelley Hughes (R -Palmer), Josh Revak (R – Anchorage), and Representatives Mike Cronk (R – Tok/Northway), Kevin McCabe (R – Big Lake), and Cathy Tilton (R – Wasilla).
The House Republicans posted this picture of Cronk, Tiltin, and McCabe on their Facebook page: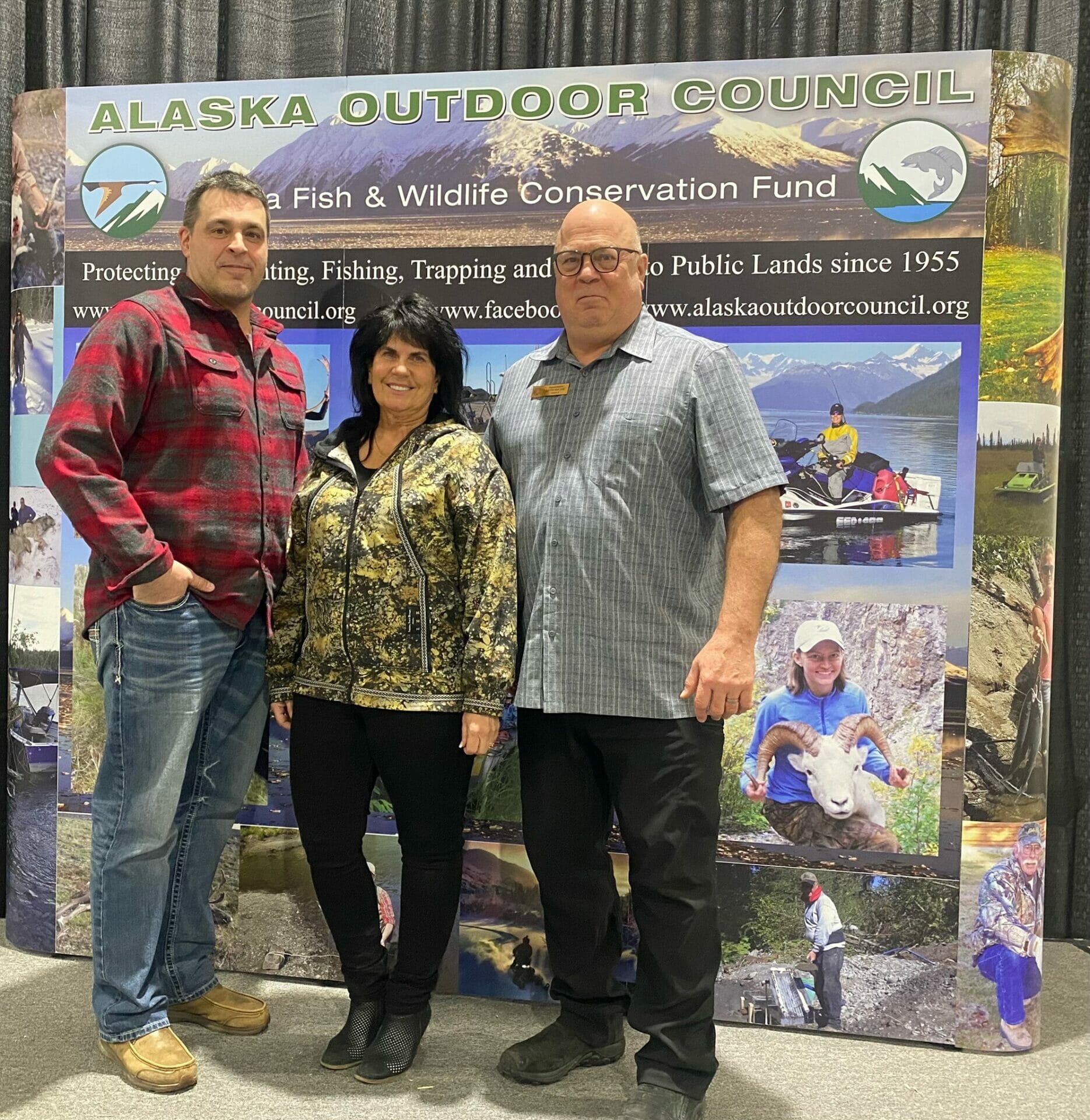 Multiple people who were at the event confirmed that Micciche, Hughes, and Revak were there. All six legislators were present in the Capitol today. The Capitol remains closed to the public. Legislators, staff, members of the media, and other government officials are allowed in but are subject to Covid testing and having their temperatures taken.
I reached out to the Senate Majority and House Minority to see if any of their members had close contact with Dunleavy, or if the person Dunleavy had close contact was at the event. I will update the story when I hear back from them.
Update: A spokesperson for the House Republican Minority provided the following statement:
Rep. Tilton, Rep. McCabe, and Rep. Cronk did attend an event where the governor was present Saturday. None of them had prolonged contact with him.
Update: A spokesperson for the Senate Majority provided the following statement:
It's our understanding that the Governor came into close contact with someone who tested positive for COVID-19 after the Saturday event where members of the Senate Majority were in attendance.