As far as weeks go in Juneau, this has been a real weird one. Between a bizarre press conference, Alaska Right to Life attacking a pro-life legislator, and a PFD defender sending a records request to Thomas Stewart (who is dead), things are shaping up to get extremely loose as this session. Not to mention the cyber attack on the Landmine this week. We were finally able to get that resolved. Our first distributed denial-of-service (DDoS) attack! I reported it to the FBI. The penalty for a DDoS attack includes jail time and a large fine. I would give anything to catch the person or persons who were behind it.
A friendly message and reminder to all our readers, the Landmine is made possible by myself and a team of awesome Alaskans. It takes a lot of work to provide the content we do. I'm in Juneau for session which adds additional costs. If you enjoy the content we provide, please consider making a one time or recurring monthly donation. You can click here to donate. We have a donation system that makes it super easy. We would really appreciate it. And thanks to everyone who has been supportive!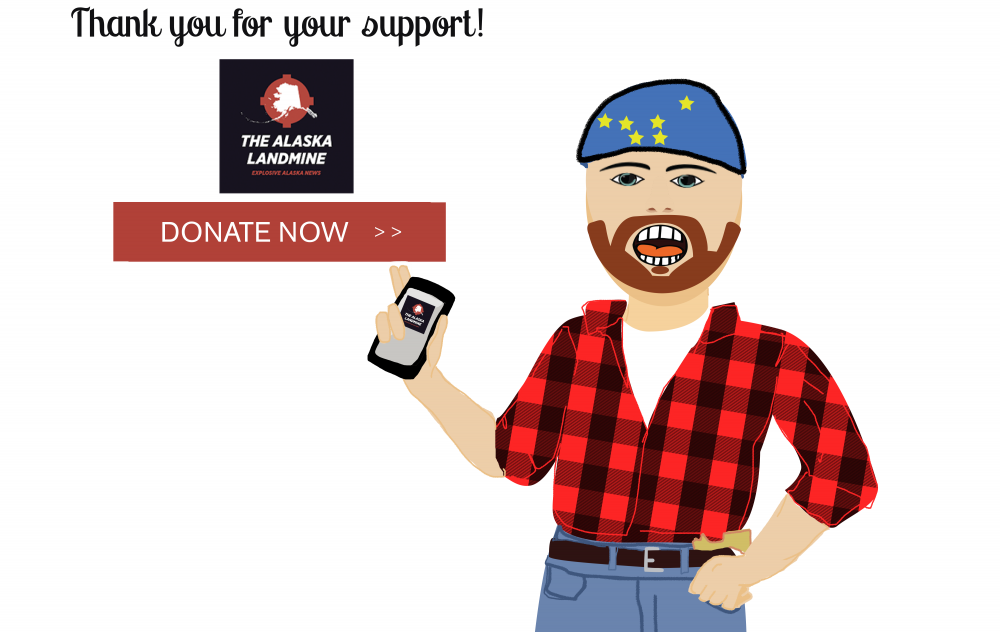 Where is Governor Dunleavy?
Governor Mike Dunleavy (R – Alaska) has been largely absent from the Capitol since session started. The only time I have seen him was when he gave his State of the State address. The Big Man did have time to attend the Safari Club International convention in Vegas. He has also been spending time in D.C. Sources report that he has been attending events and raising money for Stand Tall with Mike, which is fighting the recall attempt against him.
That money he has been raising may soon come in handy. On February 14, the Alaska Supreme Court ordered the Division of Elections to print signature booklets. This is a major blow to Dunleavy. Language in the order suggests the Supreme Court will likely rule in favor of Recall Dunleavy. The order included:
In order to obtain a stay, therefore, Stand Tall with Mike was required to show not just the existence of serious issues on appeal, but probable success on the merits. Having granted summary judgment to Recall Dunleavy, the superior court implicitly rejected the argument that Stand Tall with Mike will probably succeed on the merits of its appeal. We conclude that it has not made that showing here, either, in its response to Recall Dunleavy's Motion to Lift Stay.
If the Recall folks can gather and turn in the signatures before April 20, then a recall election would take place before the August primary. They need to gather 71,252 signatures. This ADN article provides more detail.
The Legislature
Chief Justice Joel Bolger gave the State of the Judiciary this week to a joint session of the Alaska Legislature. He said things are going well but also said funding has been an issue for the Alaska Court System. The caseload for the Court System has been rising while funding has been declining. You can watch it here.
The Senate Health and Social Services Committee heard testimony this week on House Bill 96. This is a bill from Representative Zack Fields (D – Anchorage) about rates at the Pioneer Homes. The public testimony was gut wrenching to listen to. Many in the room were in tears as several residents of the Pioneer Homes called in to testify. This bill is in response to Governor Dunleavy raising the rates of the Pioneer Homes last year as much as 120%. You can listen to it here. It starts at 47:30. I have watched and listened to a lot of public testimony since I got involved in politics. I have never heard anything close to that. One woman spoke about the residents watching each other take a shower in order to avoid having staff change their level of care, which would raise their rates. Another man, who is a retired veteran, spoke about how his wife could not get in due to a wait. He said he had to sell his home, car, and savings bonds to take care of her due to the Alzheimer's disease she developed. He said she was only able to join him after she died. He brought her ashes into his room.
During a hearing in the Senate Finance Committee, Senator Natasha von Imhof (R – Anchorage) did not like the idea of one of Senator Lora Reinbold's (R – Eagle River) staffer taking pictures. While it was weird the staffer was taking pictures, it was even weirder how von Imhof reacted. You can see the video below. I love the dismissive hand gesture. As one legislator told me, "This is what an at ease is for."
Check this out. Sen. von Imhof tells one of Sen. Reinbold's staffers to stop taking pictures at the Senate Finance Committee. What's looser, von Imhof telling her to stop or her taking all kinds of pictures? #akleg pic.twitter.com/Rm122jgS0s

— The Alaska Landmine (@alaskalandmine) February 11, 2020
Representative Sharon Jackson (R – Eagle River) gave a special order this week about Captain Mike Healy, the first African American commander of a U.S. government ship. She referred to him as a humanitarian and spoke about his close ties to Alaska Natives. After, several people raised questions about his command of the USRC Thomas Corwin in 1882 and his role in the Angoon Bombardment. According to Wikipedia:
The Angoon Bombardment was the destruction in October 1882 of the Tlingit village of Angoon, Alaska by US Naval forces under the command Commander Edgar C. Merriman and the USRC Thomas Corwin under the command of Michael A. Healy. The Tlingit villagers had taken white hostages and property and demanded two hundred blankets in compensation from the North West Trading Company following the accidental death of a Tlingit shaman who died in a whaling bomb accident while working on the whaler. The hostages were released upon the arrival of the naval expedition to Angoon; however, Merriman demanded four hundred blankets in tribute, and, upon the Tlingit delivery of just eighty-one blankets, Merriman's forces destroyed the village.
Mat-Su Borough Assemblymember Jesse Sumner filed a letter of intent this week to run against Representative David Eastman (R – Wasilla) in the Republican primary. He already has a website up. Sources report that, in addition to his wife giving birth to their first child soon, House Minority Press Secretary Zach Freeman will likely be leaving his role in the House in March to run Sumner's campaign. That should make for some interesting discussions among House Republicans.
The first Alaska Public Offices Commission report for this election cycle, the year start report, is due by February 18. This report covers the start of the campaign up until February 1, 2020. This will show who has raised money and who hasn't. Some have already been filed. Some noteworthy ones are:
Senator Natasha von Imhof (R – Anchorage) – $82,662.87
Representative Sara Rasmussen (R – Anchorage) – $45,560.00
Representative Matt Claman (D – Anchorage) – $41,777.08
The Anchorage Caucus will take place on Saturday February 22 at the Anchorage Assembly Chambers at the Loussac Library. You can get more information here.
Check out this letter Mark Fish sent to the Senate Records Office about the Senate Majority caucus agreement. I guess he was unaware that Judge Thomas Stewart died in 2007. Senate Records told Fish they did not have that document and recommended he contact Senate President Cathy Giessel (R – Anchorage). At least she's alive! He was denied the request. Sorry, Mark. But you should read about Thomas Stewart. He was a very accomplished Alaskan.
Update: It has come to my attention that the letter from Giessel has a hammer and sickle on the top. A confused person posted about it on Twitter. I got the letter from a conservative Facebook page, where it was posted. Fish had originally posted it on his page. Obviously someone added the hammer and sickle. Talk about a Loose Unit!
After a procedural attempt by Representative Eastman to get his abortion bill, that he never requested a hearing for, discharged from the House Health and Social Services Committee, Alaska Right to Life was went to work on Representative Kelly Merrick (R – Eagle River). They even put up a page on their website about her, and other House Republicans. Incredible how quick they were able to do that. It was almost like they knew in advance… I asked Merrick about it at a press conference this week. She said Eastman was just "grandstanding." Other members of her caucus were not happy about this.
Update: To clarify, members of the caucus were unhappy about what Eastman did, not what Merrick said.
Other Happenings
Attorney Josh Kindred was confirmed by the U.S Senate this week 54-41 as Alaska's new U.S. District Court judge. Congrats, Josh! Kindred is married to Tali Birch Kindred, the daughter of the late Senator Chris Birch.
Former KTVA reporter Steve Quinn has landed a job in the office of Senator Bert Stedman (R – Sitka). So much for the Landmine picking up Quinn. Congrats, Steve!
I am officially on a legislative league bowling team! The Alcohol Beverage and Control Board (ABC) really needs to get their act together. Last year, the ABC board pulled the beer and wine license from PINZ, the bowling alley in Juneau. Since then someone else has purchased the business. He has turned in an application to get the beer and wine license back, but the ABC board has still not approved it. When I asked him how much money he is losing he responded, "I don't even want to think about it." He said people routinely come in, see the bar is closed, and walk out. I thought we were open for business?
If you did not hear, nominations are now open for the 2020 Alaska Landmine Bottom 40 Under 40! Click here to learn more. You can email nominations to [email protected]
This Week's Loose Unit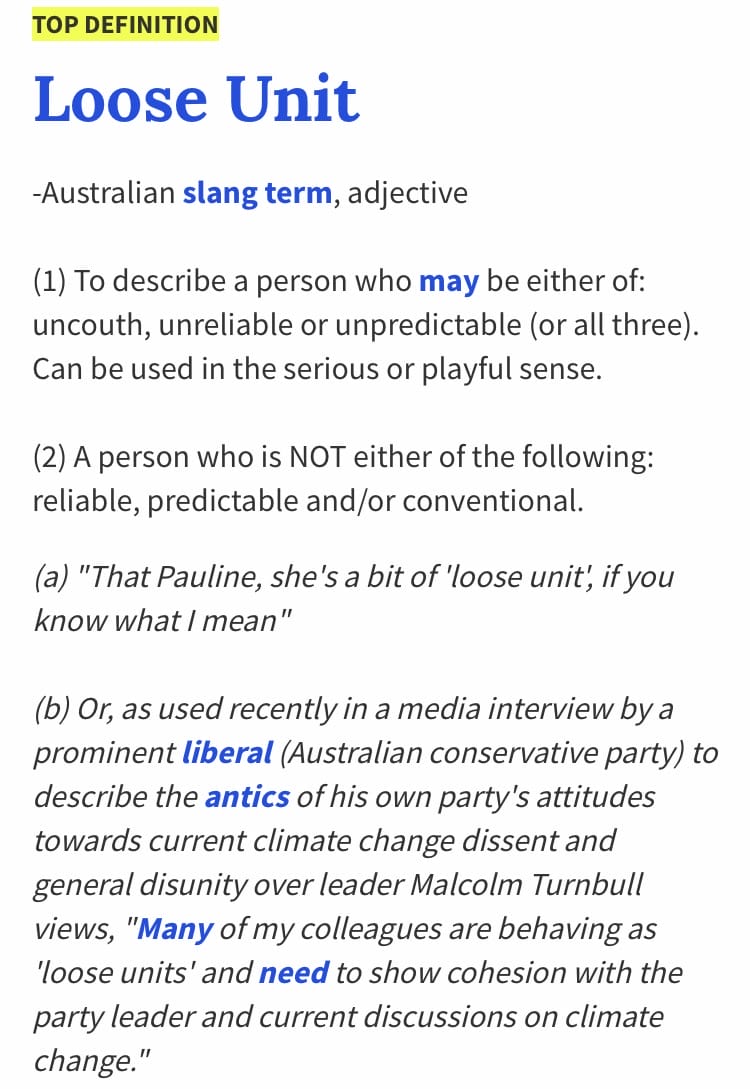 This was a tough week. There were Loose Units galore! But by the end of the week this week's designee became clear. This week's Loose Unit is a tie between Senator Mike Shower (R – Wasilla) and his staffer, former Senator Scott Ogan. Shower started off super loose this week by calling a press conference that much of the press was not even aware of. I learned about it from a post someone sent me from a conservative Facebook group. The press conference was very loose. It was about a bill and constitutional amendment he introduced that would ban a binding caucus. He was joined by Senator Shelley Hughes (R – Palmer) and Representatives Sarah Vance (R – Homer), Ben Carpenter (R – Nikiski), Colleen Sullivan-Leonard (R – Wasilla), and Sharon Jackson (R – Eagle River). None of those four representatives have ever been a member of a binding caucus. Super loose! You can watch the press conference here. It's worth the watch if you want to see a really weird press conference.
Shower proceeded to give an epic nine minute opening statement. Then every other person there also made a statement. The press conference lasted almost 45 minutes. The first question from a reporter did not happen until 22 minutes in. So loose. It was much more like a propaganda event than a press conference. When I asked a question Shower repeatedly told me I was asking the wrong question. So loose! Also, Shower did not join the Majority when he was appointed. He did join the current Majority after the last election. In the press conference he passed out a bunch of papers that included the draft of the bill, the constitutional amendment, and a legal memo he obtained from the Legislative Legal Division.
I later read the memo, which clearly stated "the bill may raise issues under the first amendment of the United States Constitution and art. 1, sec. 5, of the Alaska Constitution." Shower cited the memo at the press conference and said it called the binding caucus rule into question. A middle schooler could understand what the memo says. I called leg legal to ask about the memo. All they would say is "the memo speaks for itself." The next day Shower went on the Michael Dukes Show. He criticized the reporting in the ADN and said "the ADN article got a lot of it wrong" and added that the media was "circling the wagons" for the Majority. He also said, "Some blogger, must be ignorant of the facts, latched on to one piece of paper we had." Yes, I cited the memo that he handed out at the press conference. Very loose. He proceeded to go on a nice tirade against the media.
1/2 Sen. Shower just gave a floor speech saying the legal memo he received didn't say his bill had constitutional issues. His memo on the left is of the draft bill. Sen. Coghill also got an opinion on the ACTUAL bill. It's identical except Coghill's says something else. #akleg pic.twitter.com/hPcvafI1jX

— The Alaska Landmine (@alaskalandmine) February 14, 2020
The next day he went on the Senate floor and gave a special order about all of this. The best part was that it was right after a nice speech from Senator Hughes about his birthday. Leave it to Mike Shower to follow a nice birthday speech to talk about controversy about a bill. What an awesome Valentine's Day speech! He was clearly reluctant to say what he wanted, but as a Loose Unit he had to do it. He basically said it was his bad and they should have done a better job communicating what the memo said. He also said the memo was in response to the draft of the bill and not the actual bill. He said it was all a misunderstanding. But Senator John Coghill (R – North Pole) also requested a legal memo about the actual bill. Surprise, it says the same thing! So loose. I was standing right behind him when he said about the memo "some folks have been running with it." It was really weird. The best part was after when Senator Donny Olson (D – Golovin) spoke about the "senior jet pilot here in the room." He said when he was flying medivac jets the mechanics had a favorite saying, "The jet quits whining when the jet is in the hangar, but the pilots never do." Yes!
Enter Scott Ogan. Who is likely the person that has caused this whole mess for Shower. Ogan decided to go full Loose Unit and post about this, and me, on Facebook. Shower even weighed in! He mentioned "the handlers he's [I'm] working for." Loose! You can see my response below. And Scott, the Landfill is the humor, satire, and parody section of the Landmine. For example, a good parody headline would be, "State Senator hires former State Senator who resigned due to a conflict of interest." Oh wait, that actually happened. Super loose!
Getting very loose in Sen. Shower's office. For the record, Ogan chaired the House State Affairs Committee from 95-96, House Resources from 97-98, House Oil and Gas from 01-02, and Senate Resources from 03-04. That office loves having their cake and eating it too! #akleg pic.twitter.com/A6eDE1CYvZ

— The Alaska Landmine (@alaskalandmine) February 16, 2020
Oh, and check out this flag Shower hung in his office this week, which is right outside of the Senate Finance Committee room. Loose!
If you have a nomination for this week's Loose Unit, or if you have any political news, stories or gossip (or any old pics of politicians or public officials) please email me at [email protected]