Christmas and New Years will be here before we know it. As usual for this time of year, lots of holiday parties are happening. This week saw big events for the Alaska Republican Party, Alaska Democratic Party, and a real high level party on Campbell Lake for the Renewable Energy Alaska Project.
A friendly message and reminder to all our readers, the Landmine is made possible by myself and a team of awesome Alaskans. It takes a lot of work to provide the content we do. If you enjoy the content we provide, please consider making a one time or recurring monthly donation. You can click here to donate. We have a new donation system setup that makes it super easy. We would really appreciate it. And thanks to everyone who has been supportive!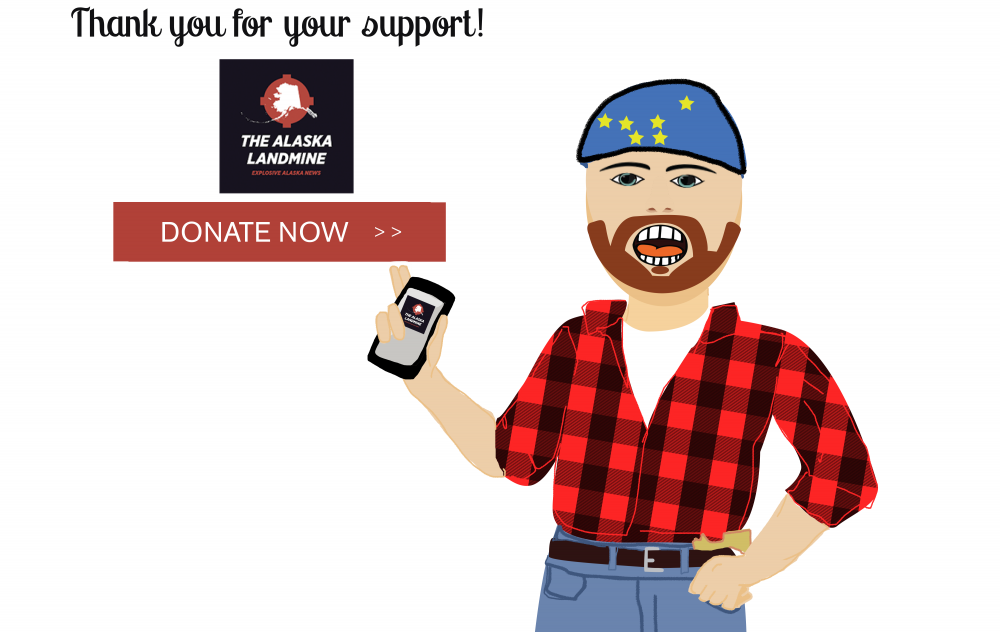 Party Parties
The Alaska Republican Party held their first Unity Gala on Friday night at the Dena'ina Center. It was a packed event with many well known Republicans in attendance. The pro-PFD protest turned out to be only a handful of people who were outside. It even included Santa, wearing a "Rino Hunter" badge on his jacket… The naughty or nice list is pretty funny.
In attendance were Senator Dan Sullivan (R – Alaska), who gave a high energy speech, Senator Josh Revak (R – Anchorage), Governor Mike Dunleavy (R – Alaska), Representatives Mel Gillis (R – Anchorage), Chuck Kopp (R – Anchorage), and Sara Rasmussen (R – Anchorage), Anchorage mayoral candidate Bill Evans, and lots of former elected officials. Sorry if I missed anyone. A big shout out to Senator Revak for inviting me to sit at his table. The keynote speech was given by John Pence, nephew of Vice President Mike Pence and son of Congressman Greg Pence (R – Indiana). During the live auction portion I tried bidding on a breakfast for four with Governor Dunleavy at the Governor's Mansion. I was very quickly outbid. It eventually went for $6,000! I should have kept going, they could have raised a lot more. They probably would have paid $20,000 to stop me!
One funny thing at the event. There was a big American Flag on display on the stage. Just like in Patton! There was just one small issue with the number of stars… And for everyone who got triggered about this post, calm down. It's funny. Republicans aren't supposed to be snowflakes.
The Alaska Democratic Party held their 10th annual Holiday Auction at Cuddy Hall on Friday night. I was not able to make that one but by the looks of pictures people posted it appeared to be a packed event as well with many elected officials in attendance. One small problem though. Because it was at UAA there was a strictly enforced two drink limit. The first rule of a live auction is plenty of booze to get people loose with their money. Major fail on that one.
The Renewable Energy Alaska Project (REAP) held a holiday fundraiser at the home of Alice Rogoff on Campbell Lake this week! I stopped by to check it out. There were lots of people and lots of Prius' in the street. It was my first time in her house. If you have not been in her house before – WOW! Lots of awesome artwork and, wait for it, a great view of Campbell Lake! I stepped out on the deck and took this pic with the lake in the background!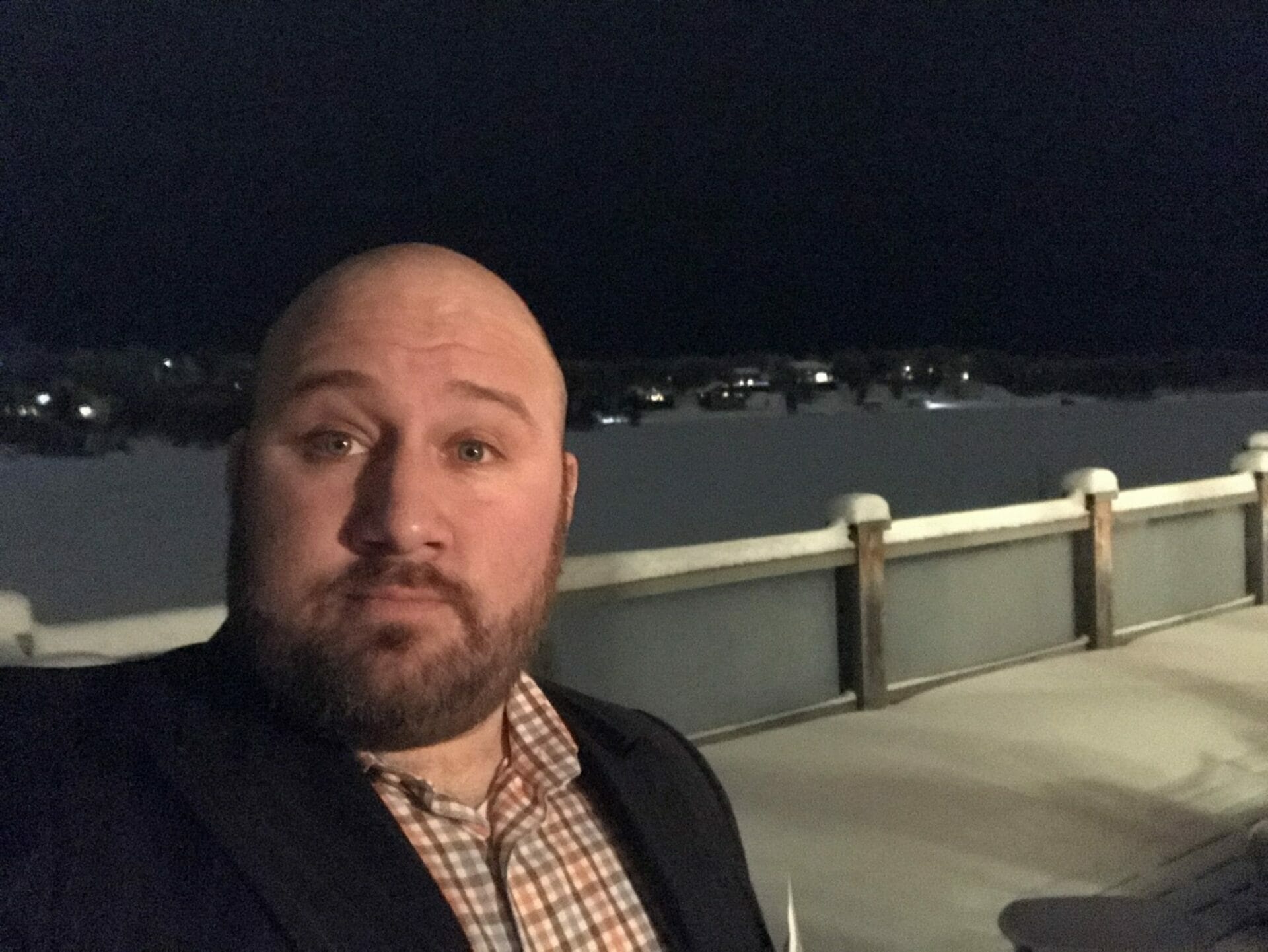 Other Happenings
House Republicans met on Monday at Coffee & Communitas on Old Seward to vote to confirm Mel Gillis for House District 25. He was confirmed unanimously. Mel will be an awesome addition to the House. This marks the first time the Legislature has had all 60 members since the tragic passing of Senator Chris Birch in August. I was there waiting for over an hour (they were in a private room). Eventually I asked some staff what the deal was. They told me they had voted 45 minutes prior and were then in a caucus meeting. I should have figured that out when I saw Representative Jennifer Johnston (R – Anchorage) leave.
Christine Hill filed this week to run against Assemblymember Felix Rivera for the Anchorage Assembly. This is great news for me! Christine, let me know if you need any help on your campaign.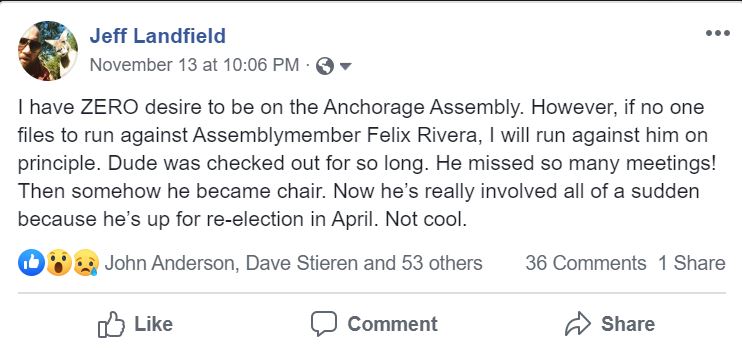 Former legislator and Anchorage Assemblymember Eric Croft and George Martinez, former special assistant to Mayor Ethan Berkowitz, both filed to run for Anchorage mayor this week. This expands the field of serious candidates from Assemblymember Forrest Dunbar and former Assemblymember Bill Evans. Former Assemblymember Dick Traini should also be filing before the end of the year. Keep in mind, the election is not until April of 2021.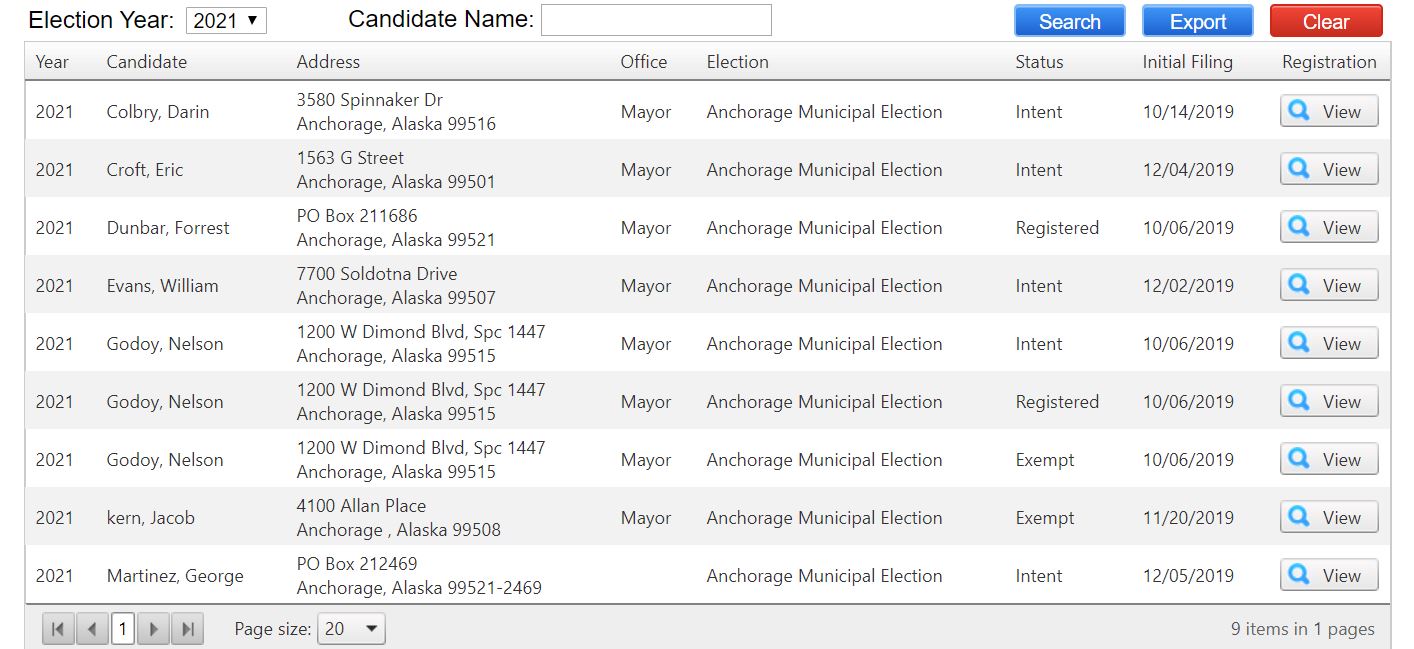 GCI announced this week that Tina Pidgeon will be leaving her position as General Counsel early next year. Anchorage Municipal Attorney Rebecca Windt Pearson will be taking her place. Congrats on the new gig, Rebecca! And all the best to Tina. Tina has been with GCI for nearly a decade and has done a lot of great work there. She also went out on a limb and approved GCI being a sponsor of Election Central last year. Which I really appreciated. GCI helped make that event possible and donated some iPads and Apple Watches for door prizes. Best of luck on her future endeavors. And TIna, let's do a podcast sometime!
Senator Revak held a fundraiser this week at the home of Bob and Chen Griffin. Talk about a nice house! There were many in attendance including Tuckerman Babcock! So to the person who told me he moved to Florida, you had bad info on that one.
Governor Dunleavy appointed Mike Barnhill as acting Revenue Commissioner this week. He started on Tuesday (12/3/2019). This is to replace Bruce Tangeman, who announced his resignation last month. Barnhill has been with the State for a long time. He's definitely a smart cat. According to the press release:
Barnhill has a long and distinguished record of public service with the State of Alaska spanning two decades. He is a former deputy commissioner in both the Departments of Revenue and Administration and served as an assistant attorney general in the Department of Law. He graduated Cum Laude from Cornell Law School where he was Editor of the Cornell International Law Journal, he also holds a B.A. degree in Religious Studies and History from the College of Wooster.
Mike, how about a podcast sometime? I did one with Bruce Tangeman during the last session.
Governor Dunleavy posted this video on Tuesday where he talked about his first year in office. Dave Stieren, Dunleavy's new Communications & Community Outreach guy, did the interview. It was a good interview but had a bit of a North Korea state TV vibe to it. Dunleavy also did interviews with other media this week talking about his first year in office. I am still waiting to hear back on a podcast I requested…
The Alaska Right to Life folks are lit. Not exactly good at politics though. Check out this video Patrick Martin posted after the meeting. Selfie stick and all lol.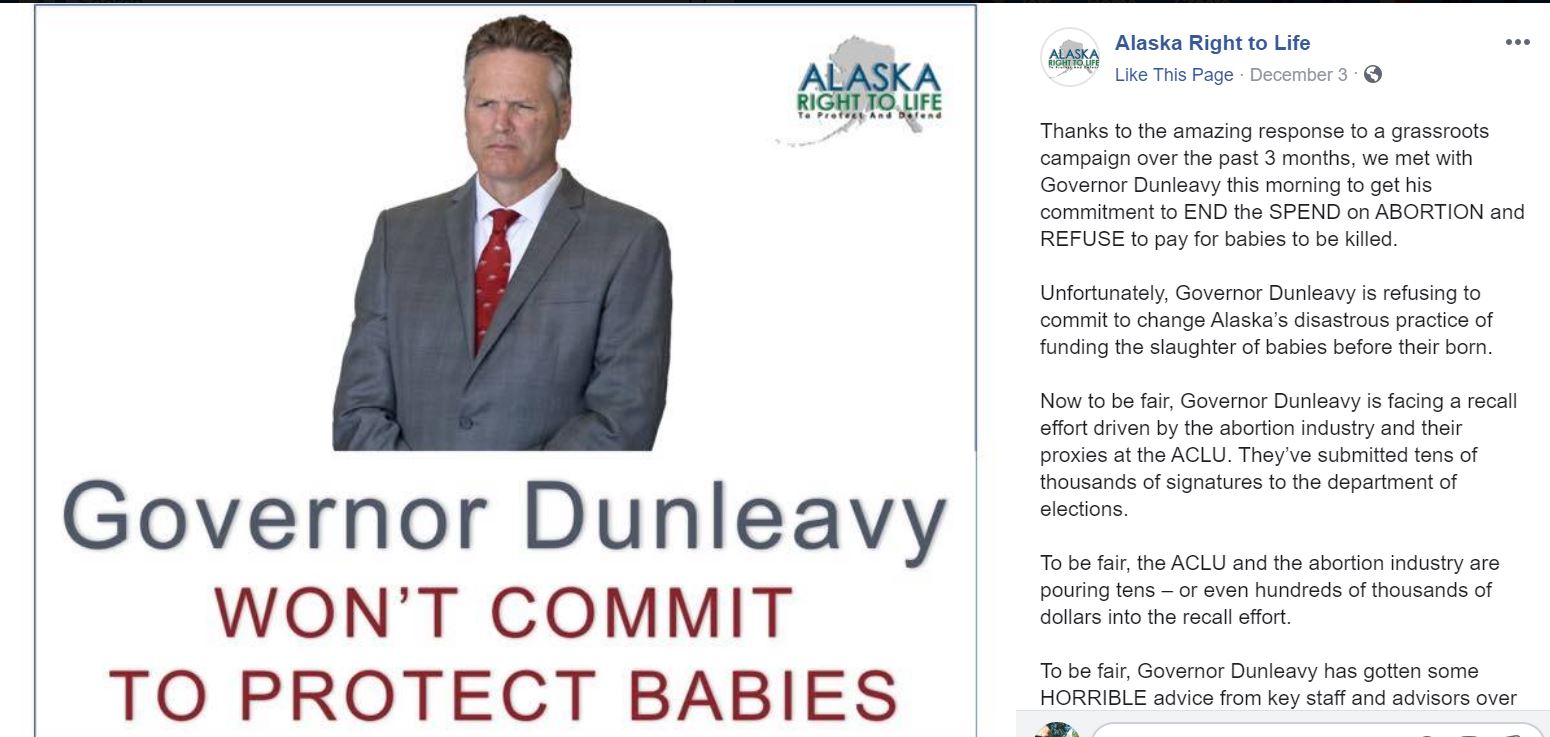 Someone tagged me in this post a few days ago. I wish I was on someone's payroll, especially the Senate President! FYI to whoever runs this page, I am not on anyone's payroll. I know how hard that must be to imagine for partisan hacks. We do sell ads though!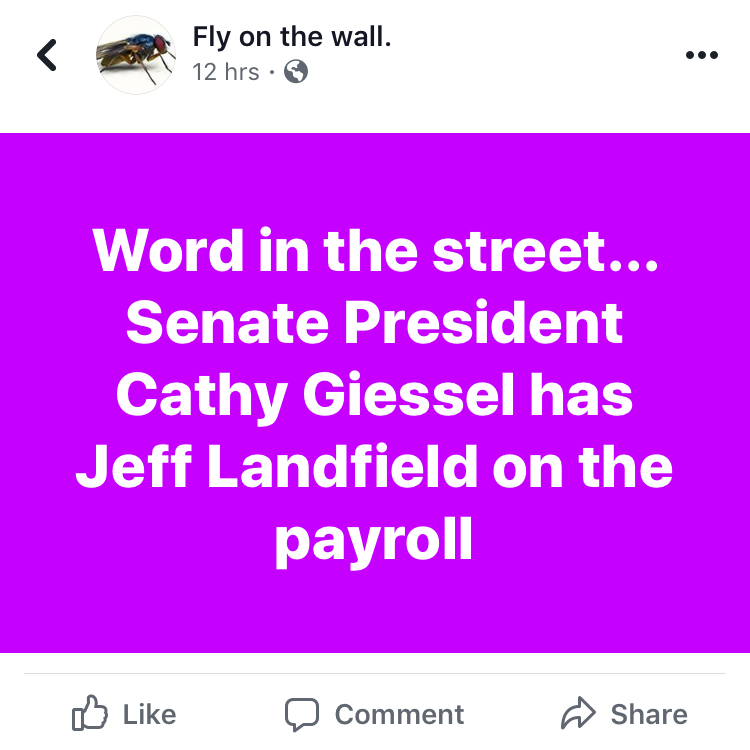 If you recall, the Loose Unit two weeks ago was Commissioner Kelly Tshibaka. This was based on her reaction to an article I wrote about this new Oversight and Review Unit she created. Well she definitely doubled down. She has been posting a lot about it on her public figure Facebook page. This included four posts on Thanksgiving Day at 7:52 am, 8:21 am, 6:02 pm, and 6:19 pm. There have been many posts since then. In the posts she is answering questions, all exact questions that I sent her as a follow up to my article. Talk about being in someone's head. I tried saying hi to her at the Unity Gala but she was not at all interested. I just wanted to tell her how amazing she looked in her beautiful dress. I am not holding my breath on the podcast with her.
Comedian Jeff Ross and actor Seth Green were spotted this week in Anchorage at Humpy's. They were in town for a USO tour. Many people who were there reported having an awesome time with them.
This Week's Loose Unit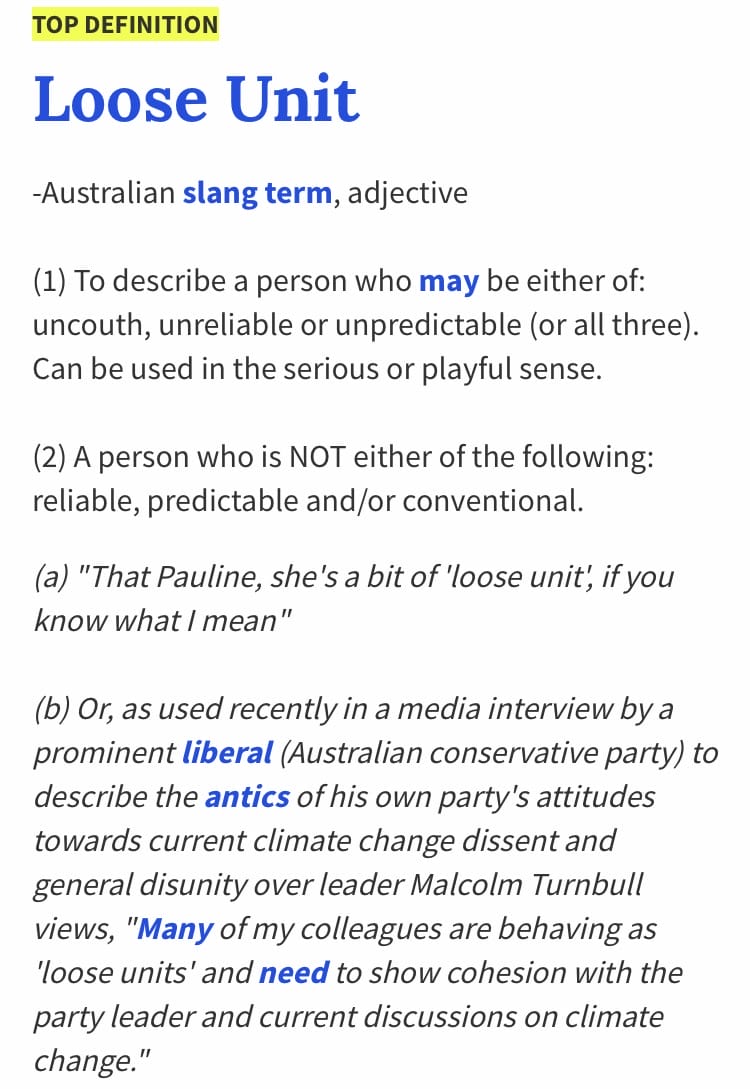 This week saw many deserving candidates but one definitely stood out. This week's Loose Unit is District 24 Republicans. During a joint meeting of District 23 and 24 Republicans this week at Asia Garden (Yes, Asia Garden!), District 24 Republicans attempted to pass a motion essentially censuring Representative Chuck Kopp (R – Anchorage) for being in the House coalition. The motion was introduced after a presentation by Senator Natasha von Imhof (R – Anchorage) and one by Kopp. When 24 Chair Bruce Schulte introduced the resolution, it became clear how loose it was going to get.
After a lot of debate about tabling or amending the resolution, they eventually agreed to try and amend it to not sound so condemning. In the middle of all of this, Representative Sara Rasmussen (R – Anchorage), who represents District 22 rolled up. Super loose. At one point, Senator von Imhof said that if cooperating with Democrats results in this kind of thing, "Add my name to it too!" Alex Gimarc was all about that. Some of the folks behind the resolution, and there were only about 12 people there from District 24, went to another part of the restaurant to try and amend it. By this point the meeting had gone almost three hours. Kopp was with them working on it. Super loose.
In the end, they decided to table the motion until the next meeting. But the loosest part about the whole thing was Kopp's wife was there the whole time, on her birthday! She had to spend her birthday night dealing with this type of hyper partisan bull shit. Never mind Kopp beat his super conservative primary opponent last year with over 70% of the vote. When they were leaving, someone again mentioned it was her birthday. These Loose Units actually sang happy birthday to her as she was leaving with Kopp. Talk about loose!
When I was leaving (I live in District 23) a few folks were talking about how at least everything stayed in the room. I commented, "Well not exactly. I was live tweeting the whole meeting!" So loose.
If you have a nomination for this week's Loose Unit, or if you have any political news, stories or gossip (or any old pics of politicians or public officials) please email me at [email protected]