It will be 2022 in less than a month! This year has really flown by. For those living in Southcentral, get ready for a big snow storm this week. The forecast is calling for up to two feet in some areas. More people continue to file to run for the Legislature next year. A big name that filed this week is former Senate President Cathy Giessel, who will be facing a rematch with Senator Roger Holland (R – Anchorage). And the first lawsuit over redistricting was filed this week in Palmer.
A friendly message and reminder to all our readers, the Landmine is made possible by myself and a team of awesome Alaskans. It takes a lot of work to provide the content we do. If you enjoy the content we provide, please consider making a one time or recurring monthly donation. You can click here to donate. We have a donation system that makes it super easy. We would really appreciate it. And thanks to everyone who has been supportive!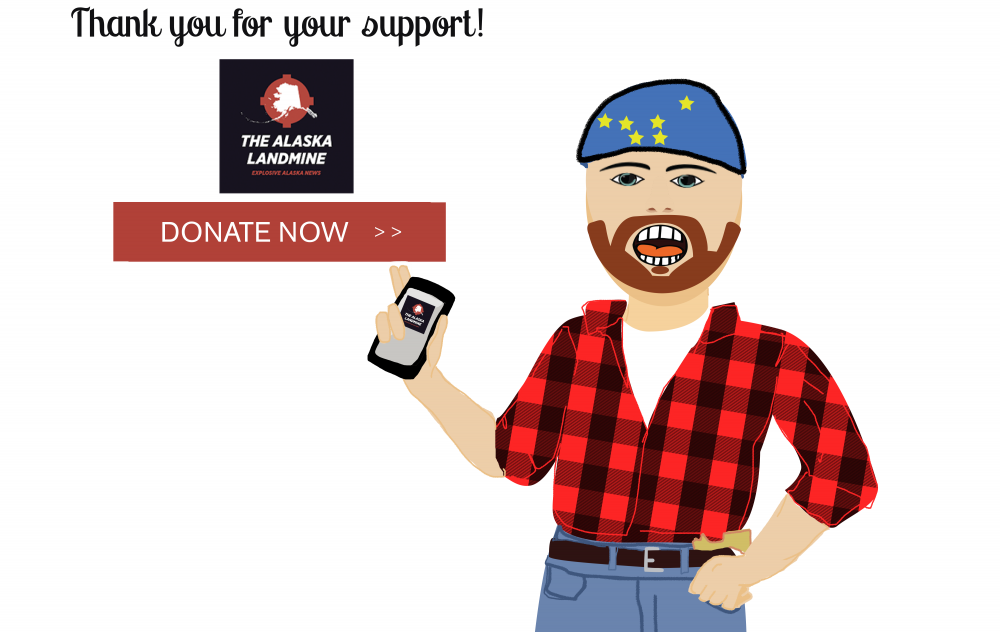 Governor Dunleavy's budget will be last minute
The following is an excerpt from this week's edition (12/2/2021) of the Alaska Political Report. You can click here for more information about the Alaska Political Report. A subscription is $999/year per organization. You can email jeff@akpoliticalreport.com if you would like to subscribe. We will be providing a full breakdown and analysis of Governor Mike Dunleavy's (R – Alaska) when it is released. 
Things have been relatively quiet the last few weeks in Alaska political circles. Gov. Dunleavy's budget, we hear, will not be released until the legal deadline of Dec. 15. This is partially due to a drop in the price of Alaska North Slope crude oil, which closed yesterday at $70 a barrel. It had been in the $80s since October, and the Dunleavy administration was banking on a higher revenue forecast they released in October. Two main factors have contributed to the decrease in price — first, the possibility of lower demand due to the omicron variant, and second, the coordinated release of oil from strategic reserves by the United States, Japan, China, and India. Also, OPEC+ just announced they are leaving in place their previous policy of 400,000 extra barrels a day, even though the futures market had indicted the policy would be reversed. If the price of ANS stays in the $70s, or drops into the $60s, Dunleavy will have a difficult time releasing a budget with his proposed 50/50 dividend and no taxes.
A couple other items
The first lawsuit over redistricting was filed today in Palmer Superior Court — though it may not be from whom you'd expect. The challengers of the board's maps — which have been blasted by Democrats and progressives — are the conservative-leaning Mat-Su Borough government and a Mat-Su resident, who are working with veteran GOP election lawyer Stacey Stone. The lawsuit alleges that Mat-Su House districts contain too many people, thereby reducing residents' voting power, and says the Redistricting Board's maps raise "an inference of intentional discrimination, by unnecessarily dividing the Mat-Su Borough in ways which dilute the effective strength of Mat-Su Borough voters." Stay tuned — there will likely be more lawsuits filed challenging the maps.
More litigation is expected, at least from the presiding judges of Alaska's four judicial districts. They signed an administrative order Nov. 19 that says that no judge will be permanently assigned to redistricting cases until the end of the 30-day period for legal challenges, which is Dec. 10. After that, they will address consolidation of all the redistricting cases to a single judge, if needed.
Other Happenings 
Former Senate President Cathy Giessel filed to run for the Senate again this week. She was defeated by now-Senator Roger Holland in last year's Republican primary by almost 30%. But after voters passed Ballot Measure 2 last year we now have a single, open primary and then a ranked-choice general. For many legislative races there will likely only be four or less total candidates, meaning while there will still be a primary, everyone will be guaranteed to go to the general. Giessel, who has endorsed Bill Walker for governor, would have no chance in a Republican primary. But in a ranked-choice general, it could be a whole different story. Holland only defeated Democrat Carl Johnson last year by 4% in a highly Republican district. Libertarian Carolyn Clift got just over 4% of the vote.
Former Representative Dan Saddler is leaving his position at the Department of Natural Resources (DNR) to run for the Legislature. He has not officially filed yet, but the below email to DNR employees says he will run for the Legislature. My bet is he runs for the House seat, which is now open because Representatives Kelly Merrick (R – Eagle River) and Ken McCarty (R – Eagle River) are both running for the open Senate seat. That could all change based on litigation over redistricting.
Anchorage Assembly member Jamie Allard stated this week she will run for the open House seat in Eagle River. This ADN article provides more detail. Allard filed a letter of intent early last month but did not indicate an office at the time. That is going to be one lively race.
Representative Steve Thompson (R – Fairbanks) announced this week he will not seek re-election. He has served in the House since 2011. Thompson was a member of the House majority coalition from 2019-2021 but went with the Republican minority in 2021 when a new Legislature started. I don't blame him for leaving as most of his Republican colleagues are way out of step with his more moderate politics. I have gotten to know Thompson well over the last several years. He will be missed in the Capitol.
There is a lot of chatter that Drew Cason, a former legislative staffer and current government affairs director for the Anchorage Home Builders Association, will challenge Representative Geran Tarr (D – Anchorage) next year. Tarr has clashed with many of her colleagues in the House majority this year. This will be another race to watch.
Multiple sources report that Governor Dunleavy has been searching for a new running mate but has been unable to get anyone to say yes. Sources report he is looking for a moderate female to help boost his chances due to ranked-choice voting. Now that the governor and lieutenant governor run as a ticket – compared to previous elections where they got paired after the primary – the dynamics of the race are very different. Imagine being a sitting governor and not being able to find a running mate. You have to feel bad for Lieutenant Governor Kevin Meyer (R – Alaska), who epitomizes the ideal lieutenant governor.
Anchorage Police Chief Ken McCoy announced this week he will retire from the Anchorage Police Department on February 1, 2022. This means he is leaving as Mayor Dave Bronson's police chief just over six months from officially starting on July 1. The fact that he announced his resignation via Nixel, and that Bronson hasn't said a word about it, means something probably went down that made him quit. The question is what. Stay tuned for more on this.
If you missed this reply all from Brett Huber to Kelli Toth, an aide to Senator Lora Reinbold's (R – Eagle River), check it out. The fact that he called her Keith is really loose. The email from Reinbold is exactly what you can imagine.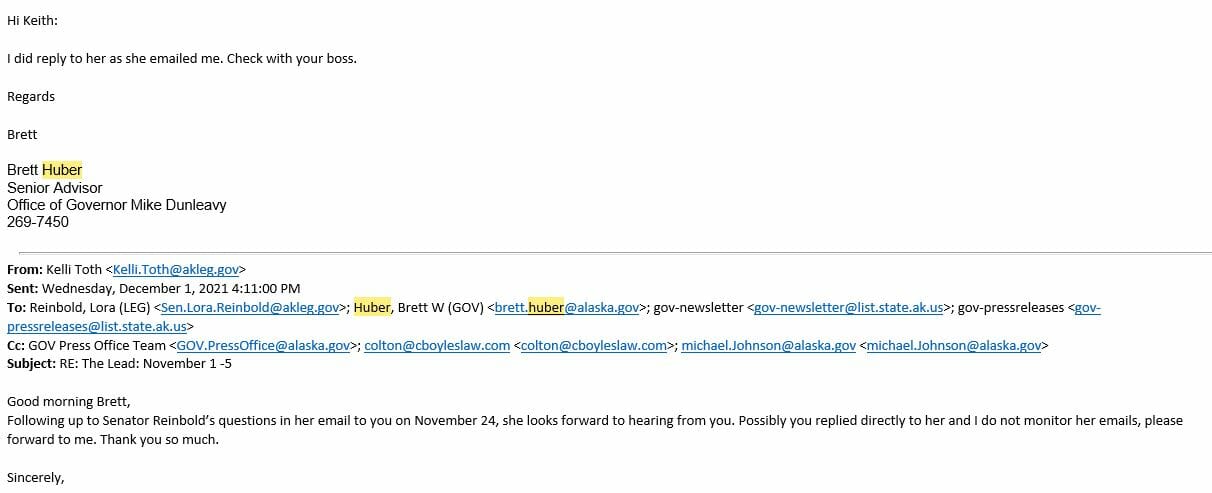 This Week's Loose Unit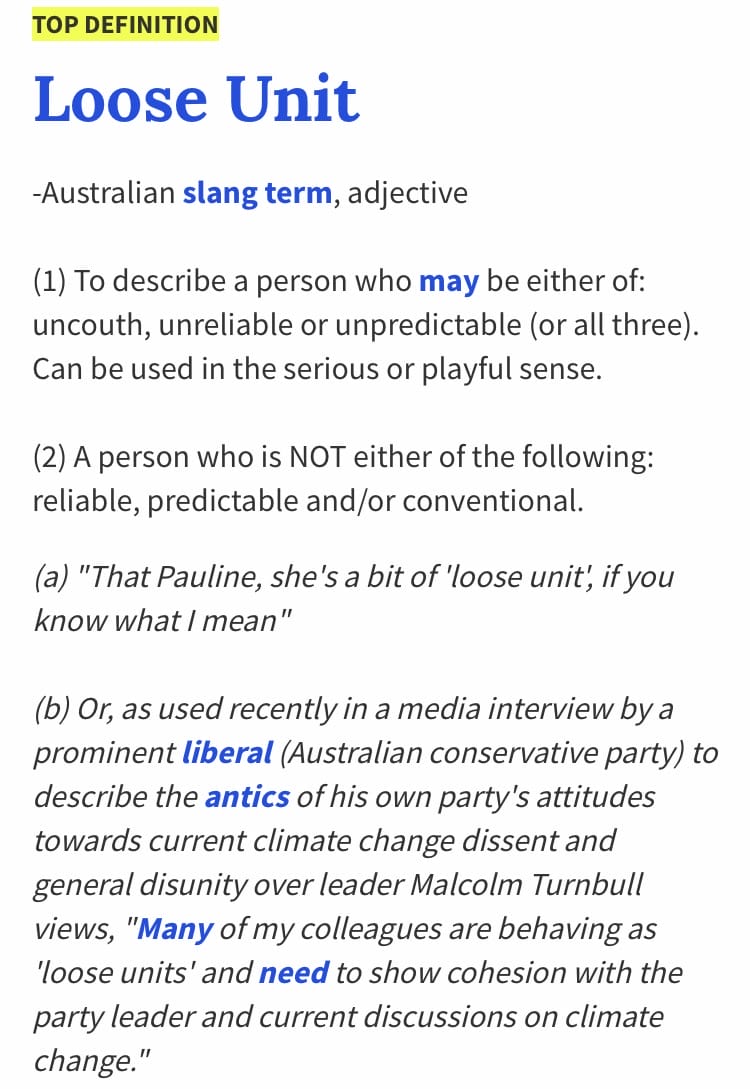 This week's designee is a throwback to the wild and crazy October Anchorage Assembly meetings over the proposed mask mandate. This week's Loose Unit is Anchorage Municipal Manager Amy Demboski. During the raucous October 7 Assembly meeting, Demboski ordered the Anchorage Fire Department employee who runs the live stream to cut the live feed during the meeting. We published an article this week about what went down. It included an email from the employee detailing how she ordered him to cut the feed and how he said no because he does not report to her. The whole thing is super loose. But that's not all. At the same meeting Demboski ordered security to leave the chambers, effectively letting the meeting get even more out of control. Classic Loose Unit behavior.
If you have a nomination for this week's Loose Unit, or if you have any political news, stories or gossip (or any old pics of politicians or public officials) please email me at jeff@alaskalandmine.com.