It's less than two weeks to Christmas but it's been a pretty weird week in Alaska politics. The Alaska Permanent Fund Corporation board of trustees abruptly and unceremoniously sacked CEO Angela Rodell – without explanation. A Landmine article published yesterday shows how things are getting really loose in the administration of Anchorage Mayor Dave Bronson. And more incumbents and challengers continue to file for office.
A friendly message and reminder to all our readers, the Landmine is made possible by myself and a team of awesome Alaskans. It takes a lot of work to provide the content we do. I am heading back to Juneau in January to report on the Legislature. If you enjoy the content we provide, please consider making a one time or recurring monthly donation. You can click here to donate. We have a donation system that makes it super easy. We would really appreciate it. And thanks to everyone who has been supportive!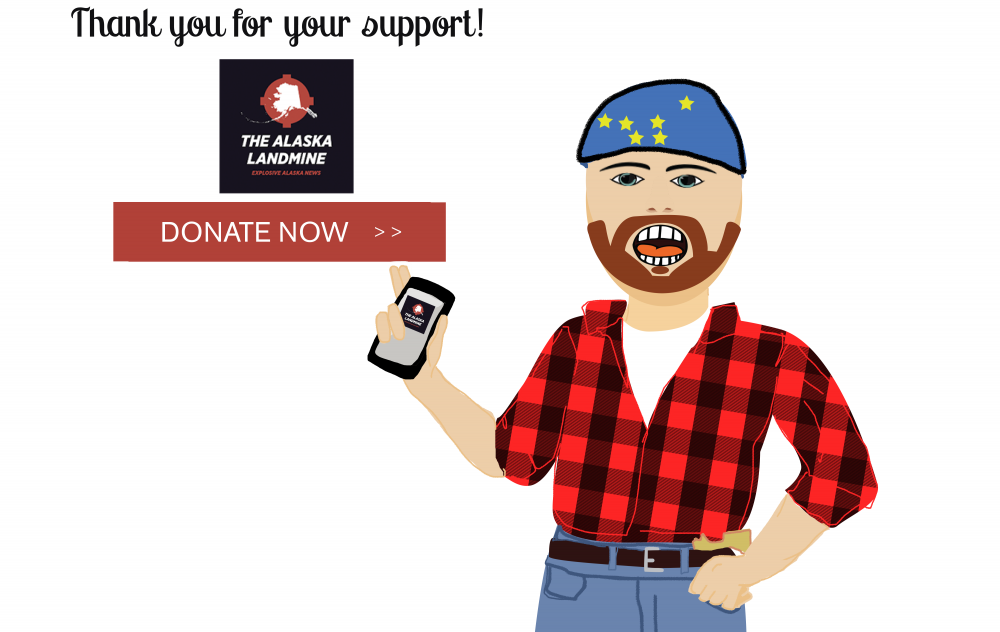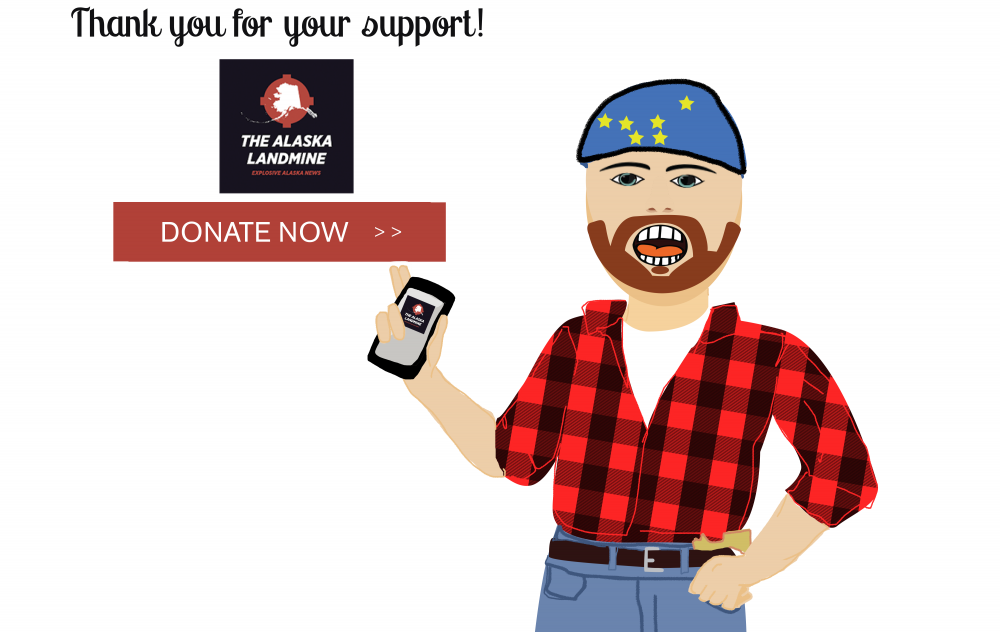 Permanent Fund Drama 
On Thursday (12/9/2021), the board of trustees for the Alaska Permanent Fund Corporation abruptly sacked CEO Angela Rodell. The move came after a performance review for Rodell, which was done in executive session. Board chair Craig Richards made the motion to terminate her, which was seconded by Revenue Commissioner Lucinda Mahoney. The final vote was 5-1, with all five votes being from trustees appointed by Governor Mike Dunleavy (R – Alaska). The sole no vote was from William Moran, who was appointed by former Governor Bill Walker. The five votes to remove were all from people appointed by Dunleavy.
After the vote, Richards concluded the meeting. No explanation was given for her removal. This ADN story has some strongly worded statements from legislators about Rodell's abrupt removal. The article also says a spokesperson for Dunleavy said, "Governor Dunleavy has no involvement in the board of trustees' actions or decisions. The governor does not request personnel actions for any independent state corporation. The Alaska Constitution and state statutes give management of the APFC to the trustees."
The whole situation is bizarre. The board should have given a reason why they sacked Rodell. Maybe there's a legitimate reason. But the way it went down points to an arbitrary reason. Keep in mind, Richards was Walker's former law partner and then Walker's attorney general before he endorsed Dunleavy in 2018. Loyalty and honesty are not words that should be associated with Craig Richards. But nonetheless Dunleavy reappointed Richards to the board of trustees in June. Despite his statement, there is about a zero percent chance Dunleavy did not know about all of this. One of Dunleavy's proposals is to overdraw the Permanent Fund in order to pay a 50/50 dividend and fund government without taxes for a few years. Rodell has long supported a structured draw. One thing is for sure, Dunleavy's people on the board of trustees have succeeded in fully politicizing the board of trustees for the Permanent Fund. Stay tuned for more on this next session.
Other Happenings
Yesterday, we published an article about the likely reasons why Anchorage Police Chief Kenneth McCoy abruptly resigned last month. It's about as wild as you can imagine. Since the article was published there has been a ton of chatter about it. The Anchorage Assembly has a regular meeting this Tuesday. It should be lit.
Word is several legislators are looking for staffers for the upcoming session. It seems working in the Capitol has lost its appeal. After the recent exodus of legislative staff, it's become apparent just how toxic that building is. But you count on the Landmine being there giving that boots on the ground coverage!
A new group has formed opposing a constitutional convention, which will be on the ballot next year. It is on the ballot every ten years per the Alaska Constitution. Talk about an unlikely group of co-chairs. Luke Hopkins ran against John Coghill in 2016. And if you would have said in 2016 that Cathy Giessel would be in a political group with Joelle Hall, few would have believed it. The constitutional convention will likely be promoted by Dunleavy next year. Imagine the utter cluster fuck that would ensue if it passes. If it does I am one hundred percent running to be a delegate!
Former Representative Dan Saddler filed a letter of intent for House this week. This came after he left his job at the Department of Natural Resources to run for office. So far it's Saddler and former Representative Sharon Jackson running for that Eagle River House seat. Incumbent Representatives Kelly Merrick (R – Eagle River) and Ken McCarty (R – Eagle River), who were paired with redistricting, are both running for the open Senate seat.
Cliff Groh filed a letter of intent this week to run for the House. He unsuccessfully ran in the 2018 Democratic primary for the Downtown Anchorage seat but has since moved. He is now in Representative David Nelson's (R – Anchorage) district.
Democrat Cliff Groh filed a letter of intent to run for House. He ran in Dem. primary in 2018 for Downtown seat and lost to Rep. Fields. He now lives in Rep. Nelson's district. Nelson has filed to run for re-election. Democrat Lyn Franks also filed to run for that seat. #akleg pic.twitter.com/iJTSIgBm7Y

— The Alaska Landmine (@alaskalandmine) December 7, 2021
Representative Josiah Patkotak (I – Barrow) filed a letter of intent for re-election this week.
Hans Rodvik left his job in Governor Dunleavy's administration to serve as the deputy communications director for Mayor Dave Bronson. Congrats, Hans! This is the second comms person Bronson has poached from Dunleavy. Corey Allen Young, Bronson's communications director, was the first.
It's beginning to look a lot like Christmas. Check out this early $22,000 Christmas "gift" from the unsuccessful Recall Meg group to Marc McKenna of the McKenna Brothers. Talk about loose!
Whoa. A 10-day APOC report from Recall Meg shows a more than $22,000 "Thank You Gift" to Marc McKenna from the McKenna Brothers. Nice thank you gift for an unsuccessful campaign! pic.twitter.com/1zMp669vvm

— The Alaska Landmine (@alaskalandmine) December 6, 2021
Here is a weird one. Ed King, who works as a staffer for Senator Roger Holland (R – Anchorage), posted an online petition about blocking driveways with snow in Juneau. In response, Deputy Revenue Commissioner Brian Fechter posted an online petition calling for the snow to be deposited in King's driveway! I can't wait for a hearing on this topic.
Fechter's petition description is legendary:
This petition is being made in response to Ed King's petition for the city and borough of Juneau to stop depositing snow into private citizens driveways. This is not the problem and I propose an even better solution. The city should deposit all of the snow throughout city limits into Ed King's driveway. That snow will never ever melt because it's all condensed in one place, which effectively is the same thing as creating a new glacier. This new glacier will generate jobs in the form of increased tourism as well as combating climate change.
This Week's Loose Unit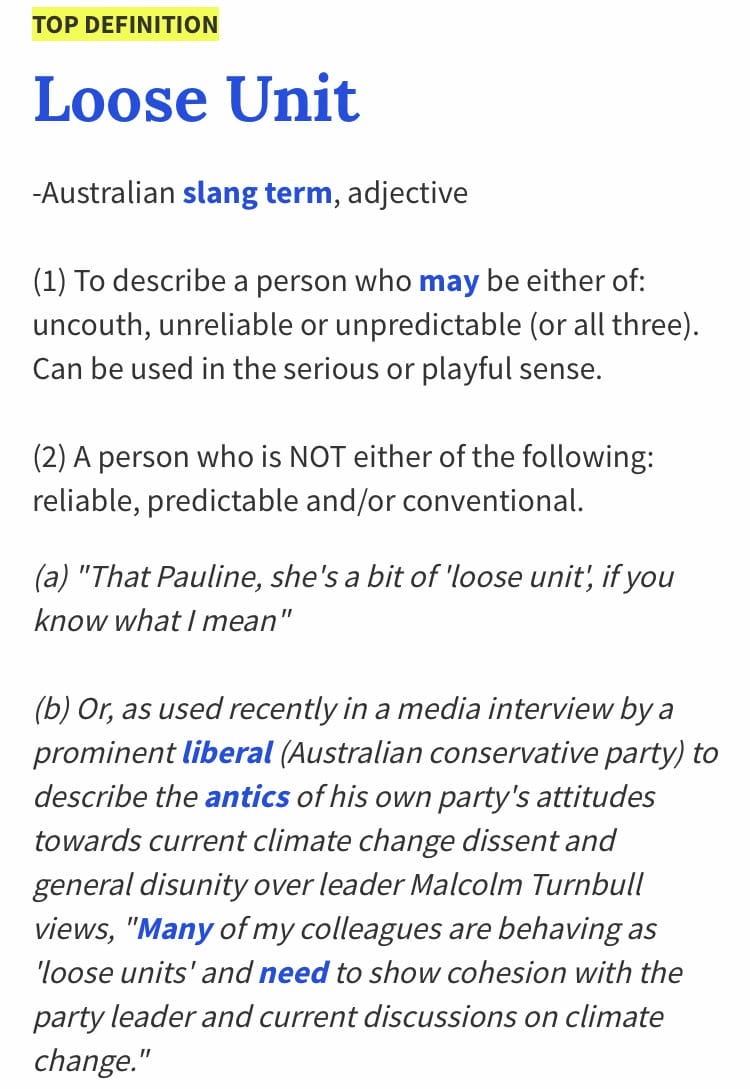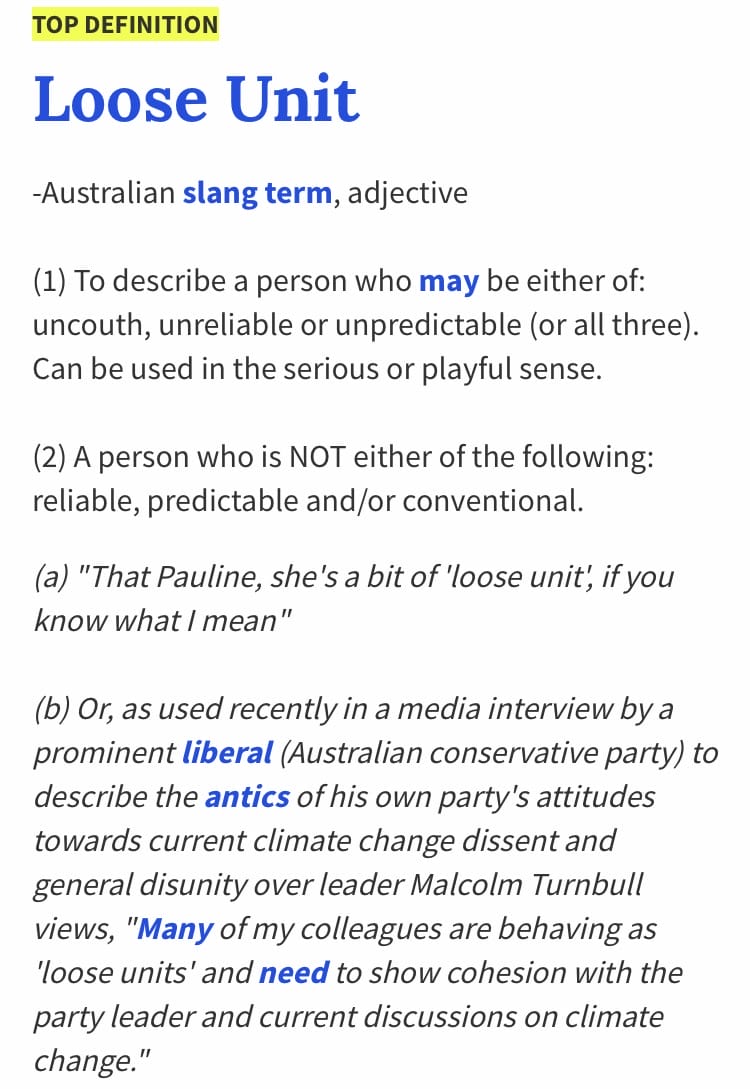 There was no shortage of candidates this week. Between the $22,000 "gift" to Marc McKenna from Recall Meg to the loose shit happening in the Bronson administration, it was a tough week to choose a designee. But one person really stood out. This week's Loose Unit is Craig Richards. As described above, Richards was the architect of the sacking of Angela Rodell as CEO of the Alaska Permanent Fund. Zero explanation was given for the removal of the CEO of Alaska's $81 billion sovereign wealth fund. Super loose. But it seems Richards may have his own ambitions to be in charge of the fund. One source informed me Richards may be making a play at the job, even going as far as to possibly try and make the board chair, which he currently is, the CEO of the Permanent Fund. Classic Loose Unit. We all know that Richards, who switched his loyalty from Walker to Dunleavy on a dime, is a Loose Unit. But the move with Rodell is a new level of loose. Stay tuned!
If you have a nomination for this week's Loose Unit, or if you have any political news, stories or gossip (or any old pics of politicians or public officials) please email me at [email protected]