Round two of the big snow dump continues to fall in much of Southcentral, and just as most of the roads were finally plowed. Governor Mike Dunleavy (R – Alaska) and Lieutenant Governor Nancy Dahlstrom (R – Alaska) were sworn in on Monday at the Alaska Airlines Center in Anchorage. Two recounts in close legislative races did not change the outcome while two House races remain in litigation. And Governor Dunleavy's proposed operating and capital budgets are due by Thursday.
A friendly message and reminder to all our readers. The Landmine is made possible by myself and a team of awesome Alaskans. We worked hard on all of our election coverage. I will be headed back to Juneau again in January to report on the session. If you enjoy the content we provide, please consider making a one time or recurring monthly donation. You can click here to donate. We have a donation system that makes it super easy. We would really appreciate it. And thanks to everyone who has been supportive.
Snowpocalypse 
Anchorage and much of Southcentral was hit by a major storm on Tuesday night. It was so much snow that the Anchorage School District closed schools for not one but three days. I can't remember a time schools have been closed for three days because of snow. And with the new storm that started today it looks like schools might be cancelled again tomorrow. While the main roads (state maintained roads) were all plowed in a timely manner, many smaller roads remained unplowed or only partially plowed. Check out this livestream I did from Downtown Anchorage on Friday. I have lived in Anchorage since 2004. While this was a really big storm we have had major storms before. We do live in a subarctic climate after all.
Plowing has long been complained about in Anchorage. You can see a history of people complaining in the below tweet thread by Matt Tunseth. But between a lack of CDL drivers and poor planning by the Anchorage Municipality, this is now a major problem. People expect the government to do basic functions like public safety, education, and plowing the damn roads. I have been on my condo board for many years. We have 116 units and a private road that goes through part of our neighborhood. We contract with a great company for all of our plowing. Shout out to the A-Team! No matter how much it snows they always get it taken care of in a timely manner. They also plow a city road that cuts through our neighborhood because snow from driveways gets piled in that road. This is typically done days before city plows get to that road. Take a look at private parking lots, businesses, and private roads. They almost all get plowed in a timely and efficient manner. If the city can't adequately perform this basic service maybe it's time they start contracting it out to people who can.
Other Happenings
Governor Mike Dunleavy and Lieutenant Governor Nancy Dahlstrom were sworn in on Monday at the Alaska Airlines Center in Anchorage. Dunleavy is the first governor re-elected since Democrat Tony Knowles in 1998. Dahlstrom is the first elected female lieutenant governor since Democrat Fran Ulmer in 1994 (Val Davidson briefly served as lieutenant governor after Byron Mallott resigned in 2018 but she was not elected). Ulmer was re-elected with Tony Knowles in 1998.
Dunleavy's proposed operating and capital budgets are due by Thursday. When he was first elected in 2018 he only had weeks to introduce the budget, so former Governor Bill Walker's budget was largely used a placeholder budget until Dunleavy's amended budget came out in February. This time the budget will more accurately reflect what he plans to do next year as there is not a major staff turnover there would be with a new governor. If you would like to see a complete breakdown of Dunleavy's proposed operating and capital budgets, consider subscribing to the Alaska Political Report.
Recounts in Cathy Giessel's Senate race and Representative Tom McKay's (R – Anchorage) House race took place this week in Juneau. Both races were within the margin for the state to pay for the recounts. Giessel and McKay both remain winners after the recounts.
A judge ruled that Senator Lora Reinbold (R – Eagle River) violated the First Amendment when she blocked a constituent from her official Facebook page – something she has become well-known for doing. Reinbold is on her way out of the Legislature but this order will send a message to legislators who think it's ok to block constituents or people on social media who disagree with them. You can read the full order here.
A judge ruled that the trial will go forward in the case against Representative David Eastman (R – Wasilla) that alleges his membership in the Oath Keepers bars him from serving in the Legislature. They can't beat him at the polls so they are trying the courts. I can't imagine he will be ruled ineligible because of that little thing called the First Amendment but the fix may be in.
The House is still far from forming a majority. The Eastman race is in question because of the trial and Representative-elect Jennie Armstrong is facing a residency challenge. It's looking very likely that for the third time in a row the House won't be organized by the start of the session following an election.
Alaska North Slope Crude closed at under $74 a barrel on Friday. If these prices hold the state will be in trouble for this fiscal year, which balances around $90 a barrel. The fiscal year started on July 1 and high prices means the average is still way above current prices. But there there's still more than six months left in the fiscal year. If prices stay this low it's going to be something else watching how the new legislature tries to deal with the budget and dividend.
Moira Gallagher, who was recently working on the Walker/Drygas campaign, started a new job at McKinley Capital Management. Congrats, Moira!
This Week's Loose Unit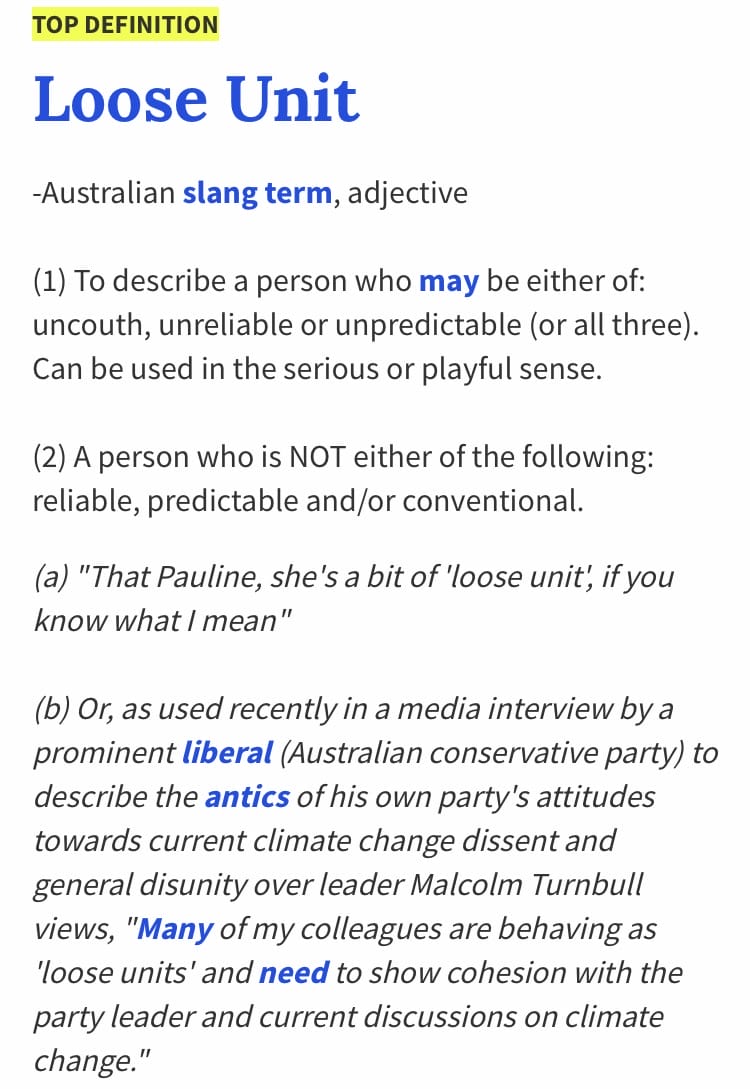 This week's designee became glaringly obvious during Tuesday's Anchorage Assembly meeting. This week's Loose Unit it the Girdwood Board of Supervisors and all the Girdwood NIMBY types opposed to the proposed Holtan Hills housing development in Girdwood. Some quick background. There's a major housing problem in Girdwood so the city, through the Heritage Land Bank, put out a bid in April 2021 to use some of their land for housing in Girdwood. Only two developers responded. Connie Yoshimura won and the process started. The Girdwood Board of Supervisors and Girdwood NIMBYs flipped out at the prospect of someone building something they don't have control over. The Anchorage Assembly has to approve the proposal for the project to move forward.
The item was on the agenda during Tuesday's Assembly meeting. A ton of people from Girdwood were in attendance, many holding "Halt Holtan Hills" signs. One after another went up and spoke against the development for various reasons. One woman said she has seven rental properties. Another man who lives in Anchorage but has a second home in Girdwood said he "stands in solidarity" with the people of Girdwood. The hypocrisy of the "I got mine" crowd was laughable and very loose. Several Assembly members asked those opposed to the development what they felt the appropriate housing density is. No one could answer. Very loose.
The Girdwood Board of Supervisors and the Girdwood NIMBYs want to turn Girdwood into a giant HOA where they have final say in every aspect of housing. But very few new homes have been built in Girdwood in the last 20 years. One thing they were complaining about is the starting price of approximately $500,000 for a home. The average price of home in Anchorage is only slightly below that. Girdwood is a high demand area. What do they expect homes to cost? The answer to housing is more housing. Imagine if the Assembly proposed dense, subsidized apartment buildings in Girdwood? These people would be against that too. The whole thing is super loose. There's a special meeting on Tuesday night for more public testimony. If you like the smell of weed and BO, come on by.
If you have a nomination for this week's Loose Unit, or if you have any political news, stories or gossip (or any old pics of politicians or public officials) please email me at jeff@alaskalandmine.com.