Thanksgiving 2019 has come and gone. I hope everyone had a good time celebrating with friends and family. Yesterday also marked the one year anniversary of the 7.1 magnitude earthquake that rattled Anchorage and Southcentral Alaska on November 30, 2018.
A friendly message and reminder to all our readers, the Landmine is made possible by myself and a team of awesome Alaskans. It takes a lot of work to provide the content we do. If you enjoy the content we provide, please consider making a one time or recurring monthly donation. You can click here to donate (or on the image below) via PayPal. We would really appreciate it. And thanks to everyone who has been supportive!
One Year Later
If you were in Anchorage or Southcentral on November 30, 2018, you remember exactly where you were when the big one hit at 8:29 am. I was getting out of bed, naked!, and seriously thought my condo was going to come down. We all have stories about that day and the aftermath. Remember the memes? Check out this Landmine article we did after the quake with all the awesome memes. Also, check out this Landmine podcast, posted yesterday, that I did with Anchorage Municipal Manager Bill Falsey. We talked about what he went through that day and the fantastic city response.
Politicos Making Moves
Sources confirm that former Anchorage Assemblymember Bill Evans will be filing a letter of intent this week to run for Anchorage mayor. Evans is a partner at the Anchorage law firm Sedor Wendlandt Evans & Filippi. He served one term on the Anchorage Assembly from 2014-2017. This will make the race very interesting. Assemblymember Forrest Dunbar has already filed, and several other progressives have expressed an interest in running. The election is not until April 2021.
I am sad to report that sources confirm that Representative John Lincoln (I – Kotzebue) will not seek re-election next year. He recently changed his registration from Democrat to Undeclared. Lincoln has a good job at NANA, a new baby, and Juneau is not exactly a fun or friendly place to be stuck for four or five or six months a year. Lincoln is one of the best people in the Legislature. He is smart, thoughtful, reasonable, and a good person. He is soft spoken but when he speaks, everyone listens. I fear that this might be the first of a larger departure of reasonable and moderate legislators who decide they don't need to mired in the Juneau chaos – resulting in more grifters and super partisan people in the Legislature. I hope I'm wrong about that.
Josh Kindred is scheduled for his confirmation hearing before the Senate Judiciary Committee this Wednesday (12/4/2019) in Washington D.C. Kindred was nominated to be the United States District Judge for the District of Alaska by President Trump. He will need to be confirmed by the U.S. Senate.
Senator Mia Costello (R – Anchorage) hired Kollette Schroeder to work in her office. Congrats, Kollette! Schroeder was previously the activities clerk at Dimond High School. She is also the mom of Representative Sara Rasmussen (R – Anchorage)! Rasmussen is one of the two representatives in Costello's Senate district. Rasmussen better be on her best behavior in Juneau or else mom might need to ground her!
ADN reporter Tegan Hanlon announced this week that she's leaving the ADN and heading over to the Alaska Energy Desk. Congrats, Tegan! She will be joining Nat Herz and Julia O'Malley, who were both previously at the ADN. Damn, that Energy Desk is really gutting the ADN!
Five people have been appointed to the Redistricting Planning Committee, which is NOT the Redistricting Board. It was entertaining seeing so many people lose it online when this was announced. The board will not be chosen until next year. Like the Redistricting Board, the Redistricting Planning Committee is comprised of five people: two from the governor, one from the Speaker of the House, one from the Senate President, and one from the Chief Justice. This Alaska Public Media article does a good job at describing all of this. From the article:
• Gov. Mike Dunleavy appointee Jordan Shilling, a former aide to North Pole GOP Sen. John Coghill who now works as a communications specialist in Dunleavy's office.
• Dunleavy appointee Bethany Marcum, who once worked as an aide to the governor when Dunleavy served in the state Senate and now runs the Alaska Policy Forum, a conservative advocacy group.
• Senate President Cathy Giessel (R-Anchorage) appointee Jane Conway, who works as an aide to Giessel.
• House Speaker Bryce Edgmon (I-Dillingham) appointee T.J. Presley, who works as an aide to Edgmon.
• Supreme Court Chief Justice Joel Bolger appointee Jill McLeod, an Anchorage-based attorney for the law firm Dorsey & Whitney who previously worked at ConocoPhillips.
Nick Moe is advertising on Facebook for a part time campaign position for the oil tax initiative folks. That salary is a bit low. As one politico told me, "I might consider it if it was $10,000 – $20,000 a month."
Other Happenings
I bet Andrew Halcro's Thanksgiving was lit!
Governor Mike Dunleavy (R – Alaska) did an interview with Michele White with Your Alaska Link that she posted this week. You can see part of it here (it was broken up into several posts). Dunleavy has largely avoided Alaska media for the last several months. Your Alaska Link, the ABC affiliate, has a lot less viewers than KTUU or KTVA. This is just a hunch but I would not be surprised if this was really an interview of Michele White to be Dunleavy's new press secretary.
The State settled a lawsuit this week with Colaska Inc. Colaska sued the State over the Alaska Hire law. The State agreed to pay them $50,000 plus attorney fees. Attorney General Kevin Clarkson, in a kind of odd move, sided with Colaska over the State because, according to Clarkson, the Alaska Hire law is unconstitutional. This AP article explains it in more detail.
The Recall Dunleavy group filed a motion for summary judgement this week on their case against the State's ruling against their recall petition. More surprising is that emails between me and former Press Secretary Matt Shuckerow were included in the exhibits! Super loose.
Governor Dunleavy will release next year's budget in the next few weeks. Look for things to get real loose after that.
This Week's Loose Unit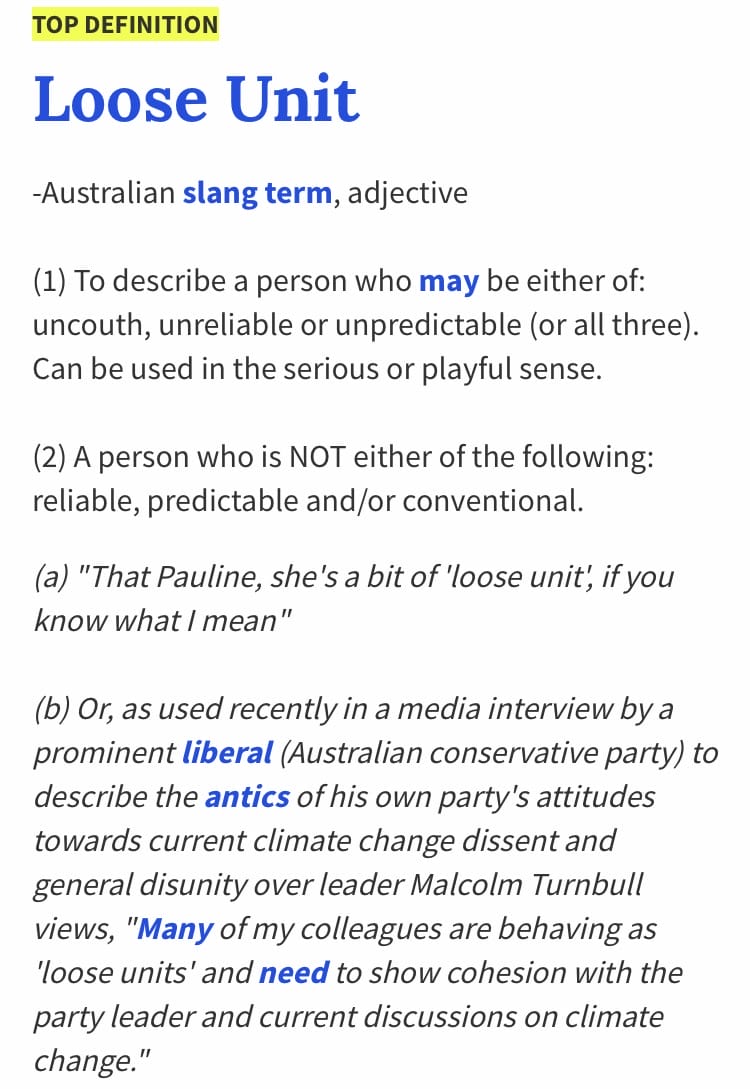 Even though this was a short week due to Thanksgiving, there is always a Loose Unit! This week's Loose Unit is tie between attorneys Caitlin Shortell and Heather Gardner. Shortell and Gardner filed a lawsuit this week against Governor Dunleavy, Attorney General Clarkson, Revenue Commissioner Bruce Tangeman, and PFD Division Director Anne Weske, alleging discrimination against same-sex couples who were denied a PFD. In the lawsuit, Shortell says a whistleblower within the PFD office contacted her and told her that in addition to Denali Smith, who is the plaintiff in the lawsuit, that this has happened before and was a policy of the PFD Division, even after the Supreme Court ruled that same-sex couples have equal rights.
There are just a few problems with the lawsuit. First, Shortell says she has identified seven other cases, but did not list any names. So loose. She basically filed a lawsuit and said, "I'm pretty sure something bad is happening. We need to take a look." Not how it works. Second, the lawsuit was filed on 11/25/2019, but Smith and Shortell received this letter on 11/5/2019 saying that Smith would be receiving her 2019 PFD. Super loose.
The lawsuit seems to assume that there is some conspiracy where Kevin Clarkson is telling the PFD Division to deny same-sex couples PFDs. How ridiculous. Agree with him or not, and I don't on a lot of the stuff he has done in the past, if you think he is spending his time on some mission to deny spouses of same-sex couples a PFD you are also a Loose Unit. If that was really the case, it would not look like the obvious bureaucratic mistake that it is. Also, if this did happen in the past, it would have been under former Governor Bill Walker's administration, not Dunleavy's.
The day after the lawsuit was filed, like the next day after, this Slate article came out. I wonder how it so conveniently came out the day after… My bet is this lawsuit is quickly dismissed. But to Shortell and Gardner, that doesn't matter. They already got the media coverage they wanted. Classic Loose Units!
If you have a nomination for this week's Loose Unit, or if you have any political news, stories or gossip (or any old pics of politicians or public officials) please email me at jeff@alaskalandmine.com.