It's pouring rain in Anchorage as I am writing this! It was a relatively quiet week for Alaska politics. The Legislature is set to start their third special session on August 16. There has yet to be an agreement between the Anchorage Assembly and Mayor Dave Bronson on the homelessness crisis. And Governor Mike Dunleavy (R – Alaska) put out a request to spend $250,000 on media to promote his proposed constitutional amendment for the Permanent Fund.
A friendly message and reminder to all our readers, the Landmine is made possible by myself and a team of awesome Alaskans. It takes a lot of work to provide the content we do. If you enjoy the content we provide, please consider making a one time or recurring monthly donation. You can click here to donate. We have a donation system that makes it super easy. We would really appreciate it. And thanks to everyone who has been supportive!
Weekly Review
The fiscal plan working group continued to hold meetings this week. They heard presentations from Revenue Commissioner Lucinda Mahoney and Dr. Ralph Townsend, the Director of ISER. They also heard more public testimony, parts of which were very entertaining. Just like the previous meetings they have held, there has been little new information presented. With just over a week before the next special session starts, it does not seem likely that some big all encompassing, comprehensive fiscal plan will come out of the group. And as I have said before, anything that does come out of the group will have to go through the regular legislative process.
Governor Dunleavy's Office posted a request for information (RFI) on Tuesday for a $250,000 media buy to promote his constitutional amendment for the Permanent Fund. This Landmine article provides more detail. The RFI only gave respondents three days to respond. Which leads me to believe it was designed for someone. My bet is it goes to Porcaro Communications. That gives the added benefit of having Mike Porcaro tout the plan on his radio show. Porcaro is known for getting behind campaigns where his firm is paid to do so, and opposing campaigns when his firm does not get paid to. Such value for the state!
An Anchorage judge heard arguments on Friday (8/6/2021) on the lawsuit brought by the Alaska Federation of Natives and other groups about the Power Cost Equalization program. This ADN article provides more detail. While a ruling is expected soon, electric bills without the subsidy are already going out. This all stems from the reverse sweep that failed to pass the Legislature.
The Alaska Municipal League and Alaska Defense Forum met this week in Fairbanks. Politicos from all around the state were in attendance, including Lieutenant Governor Kevin Meyer (R – Alaska). Several attendees reported a lot of freedom and few masks.
The Anchorage Assembly will hold a meeting on Tuesday (8/10/2021). Look for things to be just as contentious as the last meeting. Mayor Bronson and the Assembly have not yet agreed on how to deal with the homelessness crisis. The temporary shelter at the Sullivan Arena is set to lose some federal funding in September. With just a few months until winter, it seems clear this issue will get a lot worse before it gets any better.
Randy Purham of Killeen, Texas filed to run against fellow Republican Congressman Don Young (R – Alaska) this week. The comments in the Facebook post are hilarious.
Check out this really bad take from CNN's Chris Cillizza on Sarah Palin running against Senator Lisa Murkowski (R – Alaska). First, he falsely states if someone gets more than 50% in the primary they just win. That is not accurate. There is a top-4 ranked choice general regardless of what people get in the primary. It goes on from there. I wonder how much Cillizza gets paid to write this nonsense.
This Week's Loose Unit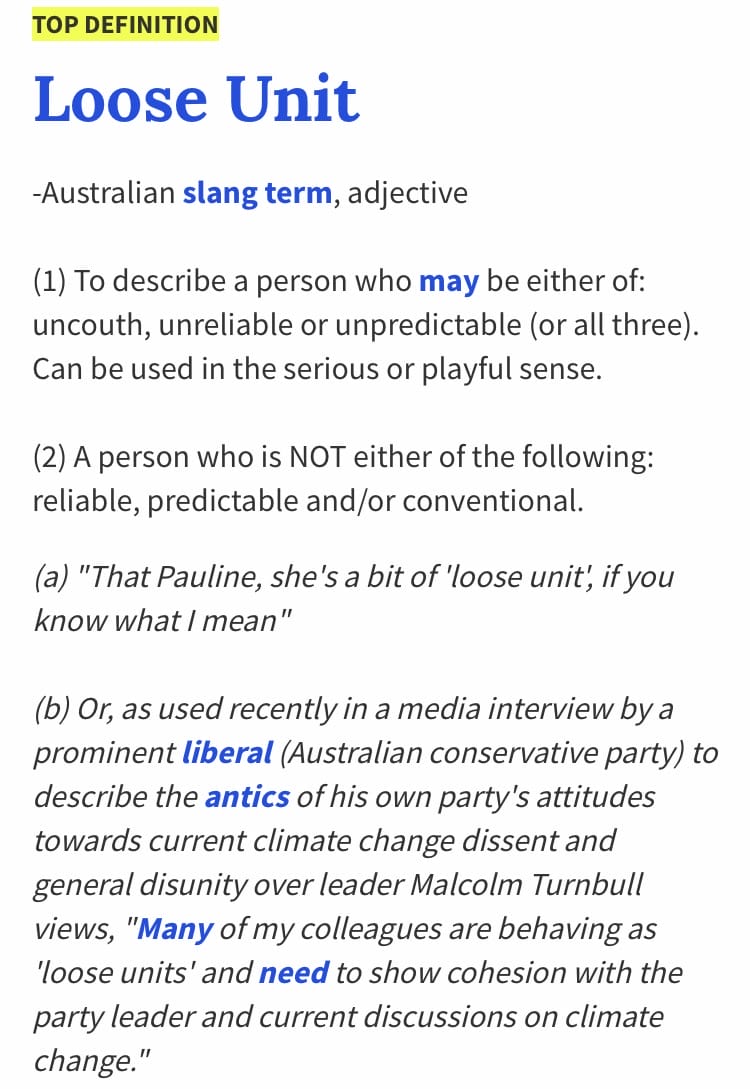 We have a real doozy this week. This week's Loose Unit is Frank Pugh. If you do not know who Frank Pugh is, let me tell you. Pugh is a Louisiana oil guy who bought some property in the Potter Valley in 2012. The property includes the historic Stewart Trail, which people have been using for many decades to access the Chugach. Pugh erected a massive metal gate in 2015 that blocked the trail. It is reminiscent of something the Stasi would have built in East Germany. The Municipality of Anchorage told Pugh several times to take it down as the trail is a prescriptive easement. He refused. The Landmine published a special feature, One Man's Mountain, on this in 2019. Pugh has engaged in increasingly loose behavior over the years that includes installing an elaborate surveillance system, armed foot patrols, and calling the cops on people who use the trail. He is a classic Loose Unit. But something that happened this week really earned him Loose Unit status.
Earlier this week, Pugh emailed the Anchorage Assembly and Mayor Bronson about the issue. He included surveillance photos of me, Landmine Special Features Editor Paxson Woelber, Assemblymember Chris Constant, and the late Senator Chris Birch. We all hiked the trail together in 2018. He was very mad we did not get arrested when he called the cops! This Landmine article, Stewart Trail blockader Frank Pugh demands arrest of Landmine team and elected officials, includes all the relevant info and pics. Once we found out about the email, Paxson and I decided to take a little hike on the trail. It was a great hike on a lovely evening. Other than running into Pugh's game cameras, it was an uneventful evening. Until…
The next night I was at a dinner meeting about a story we are working on. I got a text from my roommate that the cops were looking for me. I was puzzled to say the least. I then called her to see what the deal was. She told me two uniforms came to the door and asked to speak to me. When she said I was not home they asked for my number. Soon after I got a call from a blocked number. It was an officer from APD! He informed me he was looking for me in regards to criminal trespass on Pugh's property. I explained the history of the trail and also told him the matter is in litigation. Then I told him to come arrest me! He told me he just wanted to make sure I don't go back. I told him the city has said Pugh gated off a public access trail. He then called me back and asked for Paxson's number! I gave it to him, and then he called Paxson. They also went to the home of Ross Johnston, son of former Representative Jennifer Johnston, who was also on the trail that night (we were unaware he was also on the trail that night until the police told us). The officer eventually told us he was forwarding our arrest charges to the municipal prosecutor. Very loose.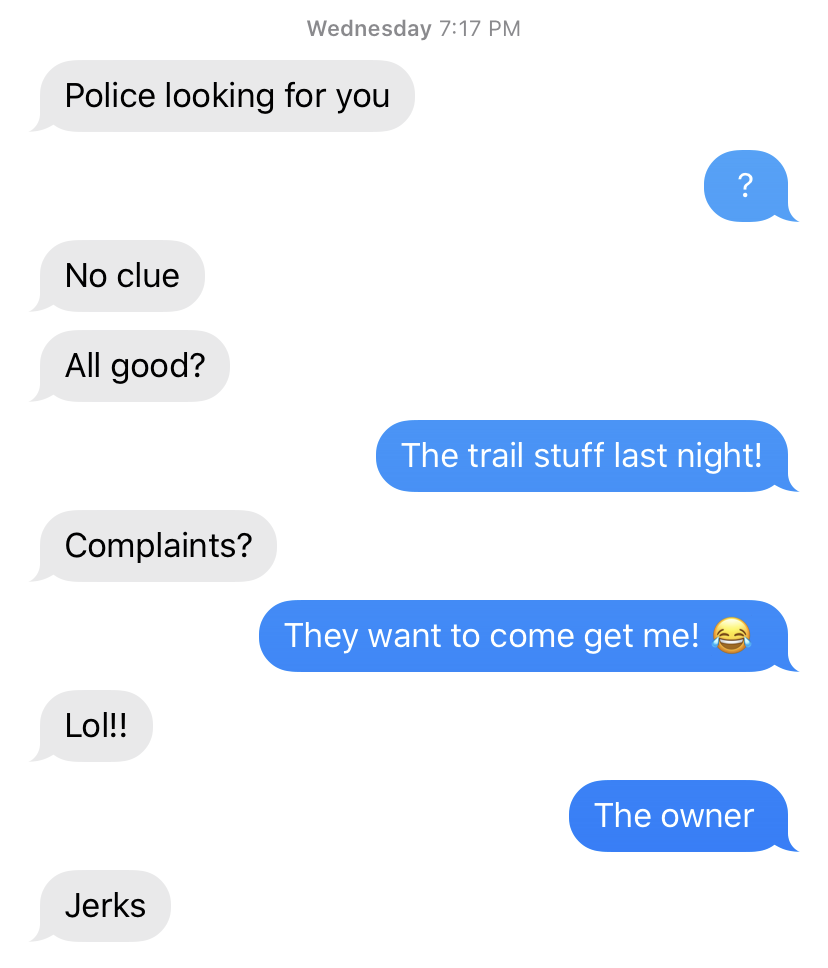 It got real loose from there. Paxson and I did a Facebook Live while we were "on the run" that night. Even Municipal Manager Amy Demboski commented!  So far we have not been cited or arrested. But think about this. This Loose Unit Pugh was able to get two APD officers to show up to my house for using a trail the city has said is public. Have you ever called the cops to report a serious situation? I have, and it seems Pugh got better results than I ever have. The good news is it seems his loose behavior has backfired. Lots of people at the city aren't fans of Pugh trying to make APD his personal intimidation agency. Very loose!
If you have a nomination for this week's Loose Unit, or if you have any political news, stories or gossip (or any old pics of politicians or public officials) please email me at jeff@alaskalandmine.com.