The 2020 primary election has come and gone. Well, kind of. There are still a ton of absentee votes to be counted. That will start on Tuesday. Needless to say, the results have surprised many around the state. Many races are very close. But the message Republican primary voters sent was loud and clear. It should be noted that this was a low turnout primary. The general election will be significantly higher as it is a presidential election year, Senator Dan Sullivan (R – Alaska) and Congressman Don Young (R – Alaska) both have opponents, and there are two major ballot initiatives.
A friendly message and reminder to all our readers, the Landmine is made possible by myself and a team of awesome Alaskans. It takes a lot of work to provide the content we do. If you enjoy the content we provide, please consider making a one time or recurring monthly donation. You can click here to donate. We have a donation system that makes it super easy. We would really appreciate it. And thanks to everyone who has been supportive!
Primary Fallout
First, I want to thank everyone who made our virtual Election Central event possible. It was a big production and there were a lot of people behind the scenes who made it work. I also want to thank all of our guests and viewers. It was a huge success. If you missed our primary picks, you can see them here. We were pretty close but we did get a few races wrong. The races that have surprised many around the state are in the Senate. Senators John Coghill (R – North Pole), Gary Stevens (R – Kodiak), Natasha von Imhof (R – Anchorage) are all currently losing by small margins. We missed those. A few House races were also surprising. We predicted James Kaufman and Tom McKay would beat Representatives Jennifer Johnston (R – Anchorage) and Chuck Kopp (R – Anchorage), respectively. But we missed a few. We said it would be a toss up between Representative Sharon Jackson (R – Eagle River) and Ken McCarty in District 13, but McCarty is well ahead. We also predicted Dustin Darden would beat David Nees in the Alaska Independence Party primary in District 22,  but Nees is well ahead. Overall Team Landmine did pretty good with our picks. While we predicted Roger Holland would beat Senator Cathy Giessel (R – Anchorage), the sheer margin of his lead surprised us. He is currently up 72%-28%. We also said lean McKay, but he is currently beating Kopp 2-1
Keep in mind that some of these results may change due to the large number of absentee votes out there. But also keep in mind that, due to COVID, the vast majority of absentee voters are in Alaska. So they have the same information as the people who voted early and on Election Day had. For the incumbents who are losing by a small margin, the absentees will have to basically be a reversal of the results on Election Day. For the candidates who are losing by large margins, they will need a miracle. Some of the candidates had strong absentee chase programs, while others did little or nothing. The absentee count will start on Tuesday. I think it is important to think about what motivated absentee voters. Voting absentee requires requesting a ballot, filling it out, and either mailing or returning it. My gut tells me that the majority of absentee votes will trend the same as Election Day results. The election was a big victory for Governor Mike Dunleavy (R – Alaska). Those Republican legislators who openly opposed him or joined with Democrats suffered. But this is not a final victory. For those who promised full dividends and no taxes, they are in for a rude awakening when they get to Juneau. That math does not work. And there is still a general election to contend with.
Full disclosure, I am running as an Independent candidate in Senate District L, currently held by Senator von Imhof.
Other Happenings
A source reported on Thursday night that Representative Gabrielle LeDoux (R – Anchorage) told the Northeast Community Council, "My last day on the job will be early January. It's been an honor to represent this district. I wish whoever my successor is the best of luck. They have quite a challenge ahead." Now that is class, especially compared to those who lost on Tuesday and went into hiding.
Mike Robbins jumped into the crowded Anchorage mayoral race this week. Robbins has a long background in radio and is the Alaska Republican Party chair for District 26. Leave it to Republicans for messing with a great candidate, Bill Evans, and having someone else jump in. This mayoral race is going to be loose!
Check out this bizarre interaction between Dan Fagan and Assemblymember Jamie Allard criticizing Governor Dunleavy for not taking executive action against Mayor Ethan Berkowitz. Allard said if she were governor, "I would take executive action and stop what was going on to allow Alaskans to have their freedoms and their rights, regardless if it's politically incorrect to step in a municipality." Ok!
Big shout out to Bernie Bradley for this post. She's awesome. This is how a good owner and manager should act. Bradley House is one of my favorite Anchorage restaurants. People who treat employees like that should be ashamed of themselves.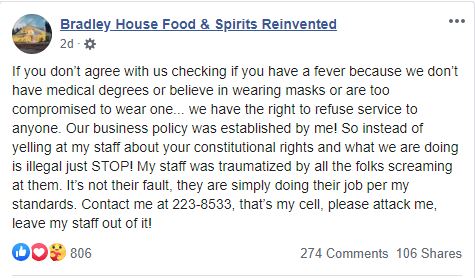 This event should be lit. Arduin is 0/2 on her endorsements of Michael Sheldon and Representative Sharon Jackson. Love that email address though!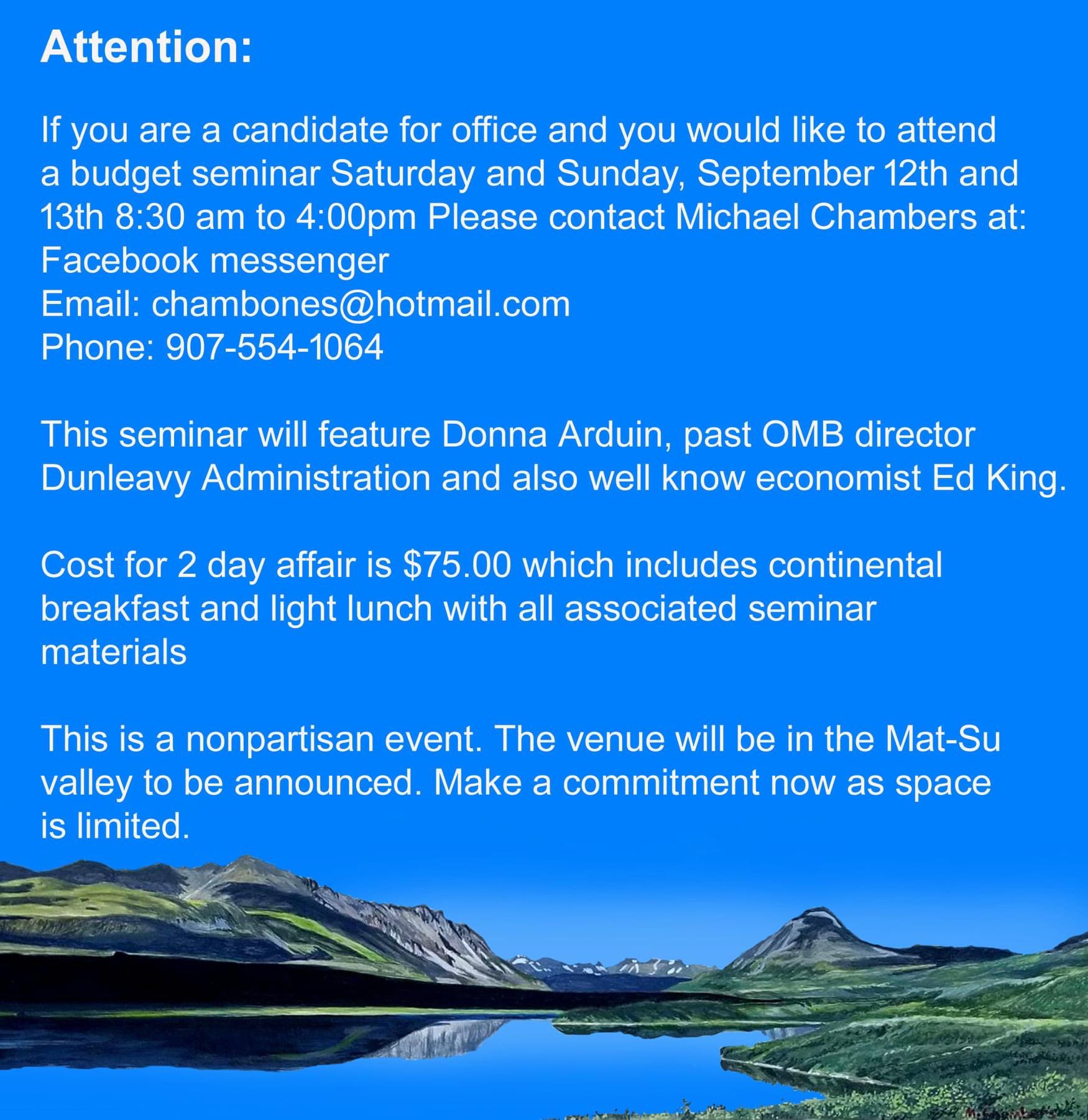 Word on the street is that the Trump administration is going to block the proposed Pebble Mine. This Politico story goes into more detail. This would not be that surprising considering Donald Trump Jr.'s tweet earlier this month. If this does happen, look for it to get super loose.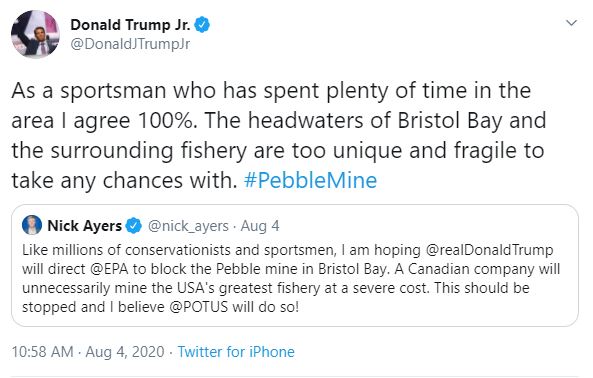 Remember Dr. Shoemaker in Fairbanks? He stole a piece of heavy equipment in June and was driving it down the Richardson Highway. He was later found in a dumpster by Alaska State Troopers. Well, this guy needs some serious help. Check out this video he posted on YouTube on August 21. Warning, the video has extremely graphic language. He starts out at some kind of virtual chiropractic board meeting. During the meeting he gets a call from a police officer about a urine analysis he missed. He goes into the other room and it gets totally insane. He threatens the officer with violence and at one point goes and grabs a few guns. At the end he goes back to his chiropractor meeting. That guy needs serious help.
This Week's Loose Unit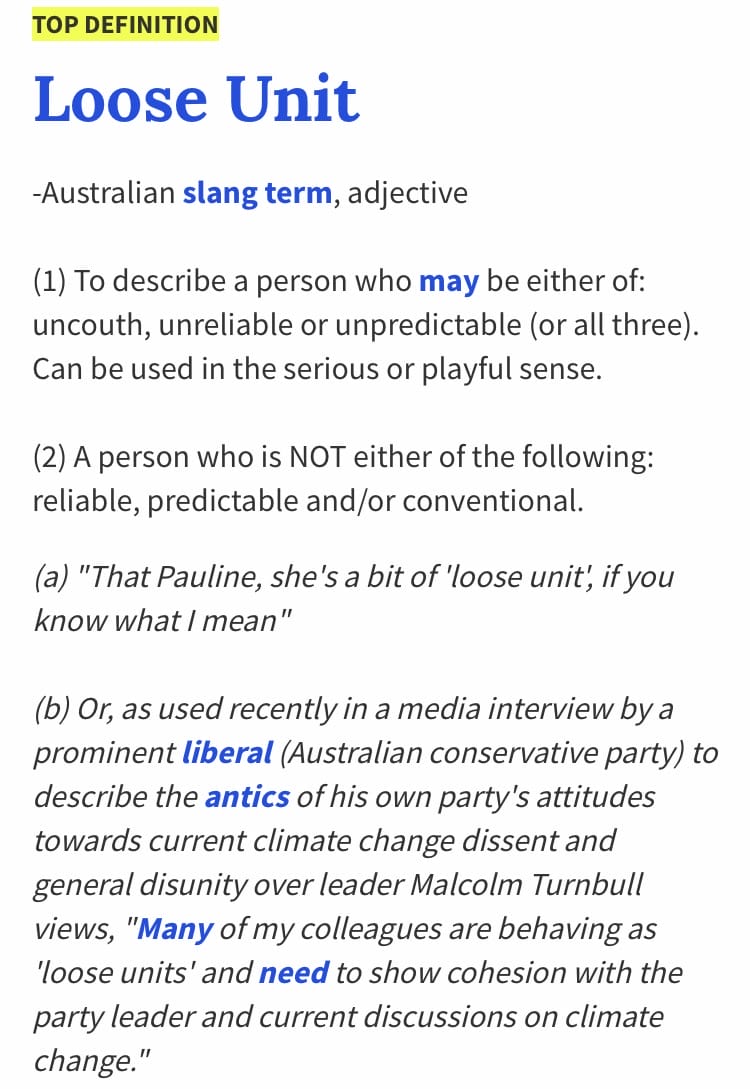 This week's Loose Unit is, well, we all know. There are one hundred thousand reasons why.
If you have a nomination for this week's Loose Unit, or if you have any political news, stories or gossip (or any old pics of politicians or public officials) please email me at jeff@alaskalandmine.com.