I hope everyone had a good Easter Sunday. I am finally back in Juneau after a bit of a break. Several legislators went home for the Easter weekend. Today is the day 90 of the legislative session, the statutory deadline. As usual, the Legislature is not close to being done with their work. The Senate still needs to pass a budget and then a conference committee needs to work out the differences between the House and Senate versions. The constitutional 121-day limit is May 18. The Redistricting Board adopted new Senate pairings in Anchorage after a series of contentious meetings.
A friendly message and reminder to all our readers. The Landmine is made possible by myself and a team of awesome Alaskans. It takes a lot of work to provide the content we do. I am back in Juneau to report on the Legislature. Living in Juneau for session is not cheap. If you enjoy the content we provide, please consider making a one time or recurring monthly donation. You can click here to donate. We have a donation system that makes it super easy. We would really appreciate it. And thanks to everyone who has been supportive!
Budget uncertainty in Senate with no real majority
The following is an excerpt from this week's edition (4/14/2022) of the Alaska Political Report. You can click here for more information about the Alaska Political Report. A subscription is $1,299/year per organization. Discounted pricing is available for non-profits and government entities. We will be providing extensive election coverage this year in addition to our session coverage. If you have any questions or would like to subscribe, please email jeff@akpoliticalreport.com.
The state operating budget, passed by the House on Saturday, is now in the Senate. (See a breakdown of the Senate's companion budget proposal below.) Uncertainty looms, however, because the Senate majority is a majority in name only.
Several members of the mostly Republican majority tell the Political Report they have not held a caucus meeting since the end of last session — a full year ago — meaning that they have not met a single time during the current session. This is highly unusual: By comparison, the House majority caucuses twice a week.
The Senate majority does not have a binding voting rule on the budget, meaning members are not compelled to vote yes on the final version. Much of this was driven by Wasilla GOP Sen. Mike Shower, who has actively campaigned against the "binding caucus." He has publicly stated numerous times he thinks it is illegal and corrupt, and has even introduced legislation that would ban the concept.
Because majority members are not compelled to vote on the final version of the budget, passing a budget gets harder. Last year, the Senate voted 11-6 to pass the conference committee report on the budget — the bare minimum needed to pass it. The no votes included five Republican members of the Senate's majority: Anchorage Sen. Mia Costello, Anchorage Sen. Roger Holland, Palmer Sen. Shelley Hughes (majority leader), North Pole Sen. Robb Myers and Eagle River Sen. Lora Reinbold. Shower, who likely would have been a no vote, was excused from the floor.
Three Democratic minority members joined with the remaining eight majority members to garner just enough votes for passage: Anchorage Sen. Tom Begich (minority leader), Anchorage Sen. Elvi Gray-Jackson, and Juneau Sen. Jesse Kiehl. Fairbanks Democratic Sen. Scott Kawasaki voted no, and Golovin Democratic Sen. Donny Olson and Anchorage Democratic Sen. Bill Wielechowski were excused.
A similar situation is likely with this year's budget. Because the majority has not met this year, it's tough for them to know each other's priorities. Recently, Holland was on the Dan Fagan show being grilled about a bill from Hughes that would ban transgender women from competing in women's sports. Fagan was furious Holland was holding up the bill in the Education Committee. When it became clear Holland was not communicating with Hughes, he actually got Hughes to call in so they could work out their issues live on the air.
The one thing that could get more Republican majority votes for the budget is a larger dividend. Higher oil prices means that Alaska has its first surplus in a decade. Most of the Republicans who voted no on last year's budget were upset with the $1,100 dividend amount. Sitka Republican Sen. Bert Stedman, who co-chairs the Senate Finance Committee, told the Political Report the approximate $2,550 dividend the House passed ($1,250 dividend plus one-time $1,300 energy rebate) is the minimum for this year. The Senate could potentially pass an even larger amount, which would need to be worked out in the conference committee with the House. But other issues remain, and the core of the Senate majority is not counting on votes from the harder-right members who often ridicule them in public.
This gives Begich and his six-member minority a disproportionate amount of influence on the budget, and on other legislation working its way through the Capitol. By cooperating with Begich, Stedman and his allies in the majority can ensure they can pass a budget without being held hostage by other Republican members. Begich told the Political Report, "We have a strong working relationship with the finance committee. Our members are treated fairly and we are confident most of our priorities will be in the budget." In an unusual move, the Senate finance co-chairs have allowed some of the committee's Democratic minority members to chair the subcommittees charged with writing individual agency budgets.
Today is the 87th day of session, and many legislators are leaving Juneau this weekend for Easter. This leaves just one month before the constitutional session limit. When asked about getting out of Juneau, Stedman told the Political Report, "There was never any intention of getting done in 90 days. We are trying to get out by the constitutional limit, maybe a few days earlier. There will be a new committee substitute for the budget next week and it will probably come out of the committee the week after."
Last year, it took just under a month to pass the budget after the conference committee was appointed. The House passed the budget five days ago. As usual, it will come down to the wire. We will be watching the budget closely in the Senate Finance Committee and on the floor. Stay tuned for more updates.
Other Happenings 
The Alaska Redistricting Board adopted new Anchorage Senate pairings after the Supreme Court ruled pairing part of Eagle River with North Muldoon was unconstitutional. This Landmine article lays out the changes, which affected four of Anchorage's eight Senate districts. The changes added a new open Senate seat. Which I happen to live in! Judge Matthews still needs to review the changes. He can either approve them, deny them and remand back to the board, or redraw the map himself. The last one is very unlikely. A map must be approved by June 1 for the election. In 2012 – the last redistricting –  a map was approved for that election but was changed again in 2013, which went into effect in 2014.
Several legislators went to an event in Barrow on Thursday. No press was allowed to "allow for candid discussions," whatever that means. Legislators who were in attendance included Senators Donny Olson (D – Golovin), Mike Shower (R – Wasilla), Shelley Hughes (R – Palmer), and Representatives Josiah Patkotak (I – Barrow), Kevin McCabe (R – Big Lake), Mike Cronk (Tok/Northway), Laddie Shaw (R – Anchorage), and George Rauscher (R – Sutton).
Our 2 U.S. senators, the governor, the speaker, the Senate president, and other legislators are meeting but it's "not open to the media to allow for candid discussions." Seems legit… #akleg pic.twitter.com/PirXcV9OHf

— The Alaska Landmine (@alaskalandmine) April 11, 2022
Mayor Dave Bronson held a listening session Wednesday (4/13/2022) at the Wilda Marston Theater on his proposed homeless navigation center. But it ended up being a rather strange event. There was no presentation on what exactly is being proposed and Bronson was not there. Some members of his administration, as well as some Assembly members, were in attendance but the audience was unhappy nothing concrete was presented. Bronson is asking the Assembly for $8.2 million for the project, which has not yet been defined.
The first listening session for the proposed homeless navigation center is underway at the Wilda Marston Theater. Not a ton of people here. pic.twitter.com/QpCuK6dIn5

— The Alaska Landmine (@alaskalandmine) April 14, 2022
Quarterly FEC reports were due on Friday. Republican U.S. Senate candidate Kelly Tshibaka is paying Mary Ann Pruitt's (wife of former Representative Lance Pruitt) company $30,000 a month for "strategy & fundraising consulting."
U.S. Senate candidate Kelly Tshibaka is paying Mary Ann Pruitt's company $30,000 a month for "strategy and fundraising consulting," per her latest FEC report. Almost $100k for 3 months! pic.twitter.com/iv4XTUV7mG

— The Alaska Landmine (@alaskalandmine) April 16, 2022
This Week's Loose Unit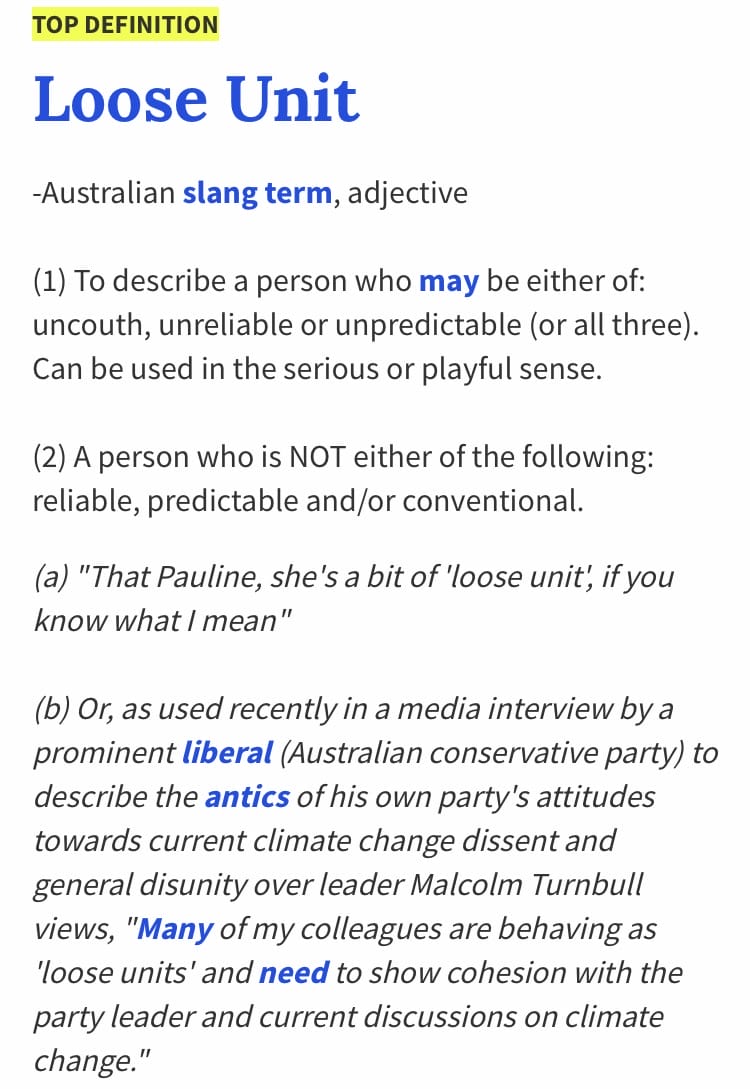 This week's designee became abundantly clear during Wednesday's Redistricting Board meeting. This week's Loose Unit is board member Nicole Borromeo. If you happened to catch any of the previous meetings – which I know 95% of people did not – you would have witnesses Borromeo berating and scolding anyone who disagreed with her map preference. This did not just extend to her fellow board members, but also members of the public who were testifying. But things got really loose on Wednesday when the board adopted the new Anchorage Senate maps. Borromeo, whose only ally on the five-member board is Melanie Bahnke, seemed to have a hard time time counting to three.
When it became clear the other three members were voting for the plan she did not like, she started going off. At one point she said she felt like she was in "1950s Alabama." Comparing new Anchorage Senate pairings to racist policies of the Jim Crow south is beyond loose. But she wasn't done. She also directed Judge Matthews to not send the map back, but instead redraw it himself because the board is incompetent. Super loose. Her tone to her fellow board members and certain members of the public was rude and condescending. As Senator Lyman Hoffman (D – Bethel) once told me, "If you have the votes, vote. If you don't, talk." Borromeo knew she did not have the votes so she sure did talk. Classic Loose Unit.
If you have a nomination for this week's Loose Unit, or if you have any political news, stories or gossip (or any old pics of politicians or public officials) please email me at jeff@alaskalandmine.com.