Well known Fairbanksan, Frank Turney, unexpectedly passed away at the age of 72 last Monday morning (11/25/2019).
He was well known in the community for his relentless and unorthodox activism in support of the downtrodden and vulnerable in society, individual liberty, and for the betterment of Fairbanks and the nation as a whole. Later in life, he frequently was a candidate for city mayor and city council. He didn't run to win but ran as a way to promote his messages and help his neighbors.
Fully Informed Juries
Frank was probably best known for his work in supporting jury rights. I personally received at least a half dozen jury rights flyers from Frank, the last of which was only weeks ago at an Assembly meeting. His message was that if someone was guilty of committing a crime, but the law itself that defined the crime was unjust, the jury could vote "not guilty," thus correcting injustice in the justice system. 
His tenacity to inform jurors led him to pass out fliers – probably very similar to the ones I recently received – in September 1994 directly to jurors as they entered the courthouse in downtown Fairbanks. This earned Frank felony charges from the State of Alaska for jury tampering. After a nearly four year legal battle, he was found guilty. He would sometimes refer to himself as "Frank the Felon" due to this indecent.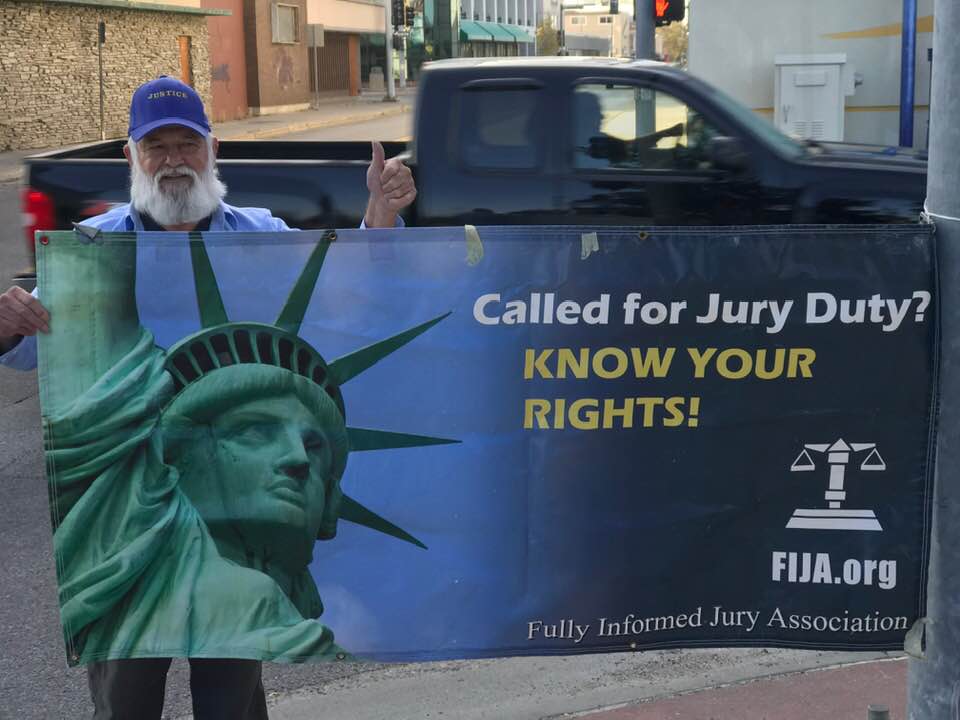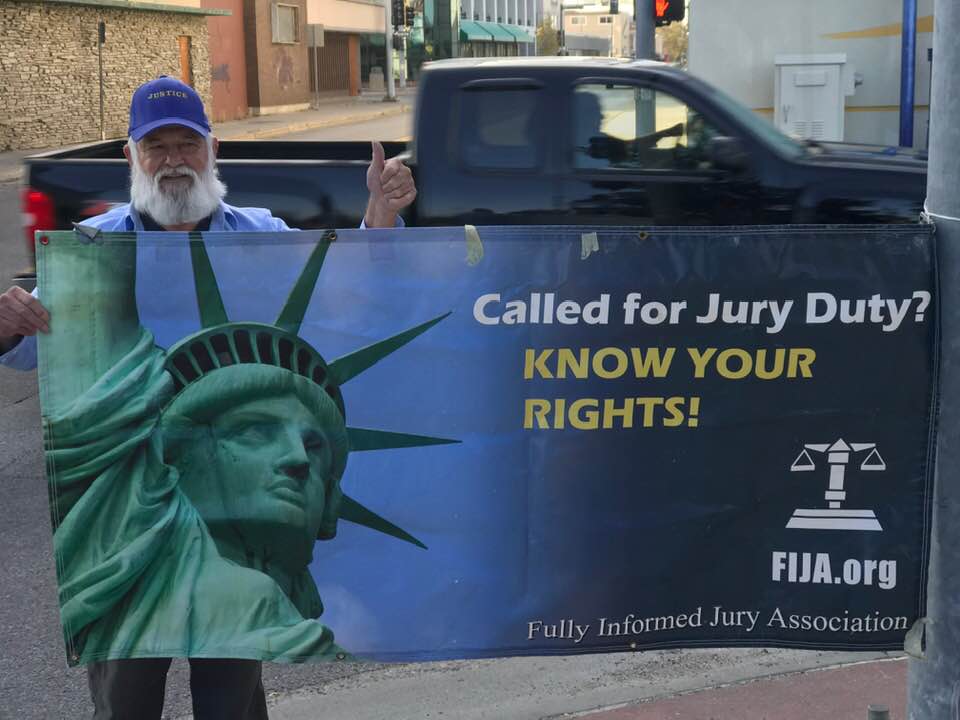 Cannabis and Hemp
I met Frank through joint activism in support of Ron Paul's 2008 presidential campaign. He had many reasons to support Ron Paul but one of them was Ron Paul's laissez-faire approach to national drug policy, especially cannabis. Frank continued to push in this direction with his vocal support for a statewide ballot measure in 2014, which ended up legalizing cannabis in Alaska. 
A 2017 ballot measure, Proposition 1, was placed on the municipal ballot in the Fairbanks North Star Borough election that would have prohibited commercial cannabis operations. As you can guess, Frank was outspoken in his opposition. When the dust settled, almost 71% of the voters agreed with Frank and voted to keep commercial cannabis in the Fairbanks North Star Borough.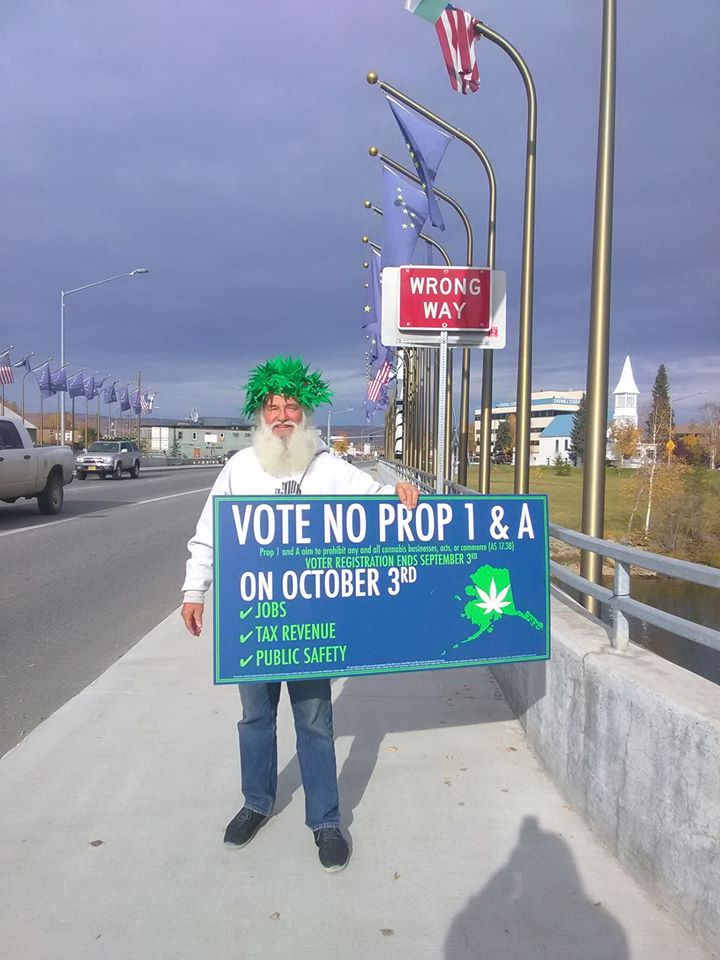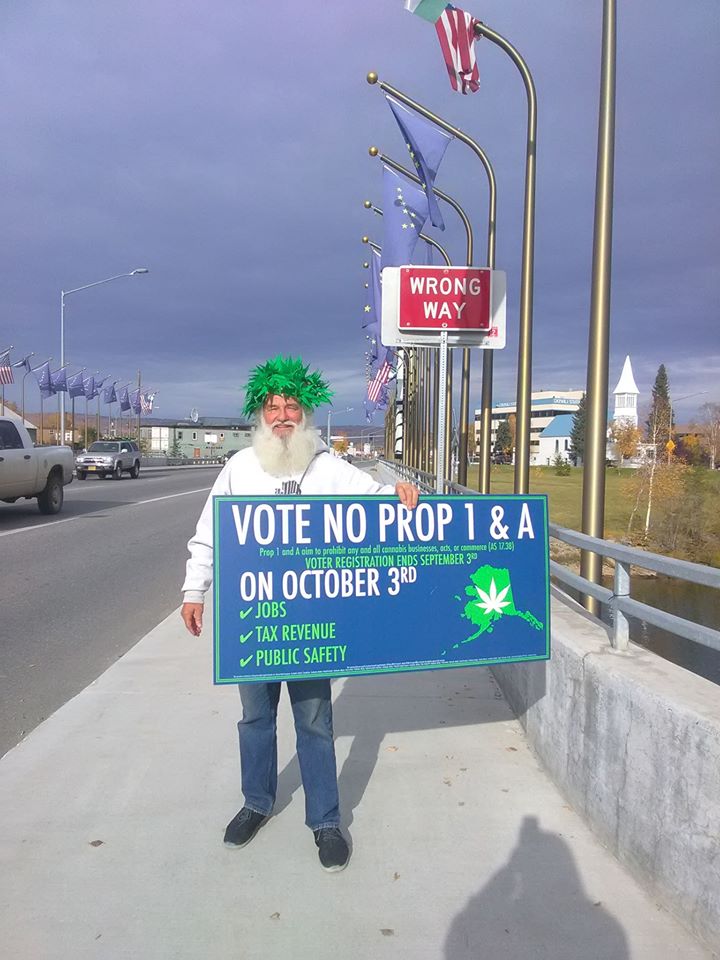 A Champion for Civil Liberties
It is no secret that after September 11th, in order to better protect the United States from terrorism, some civil liberties were weakened. Frank was of course against terrorism, but did not want protections against it to violate anyone's rights. For Frank, the worst offense was a section in the National Defense Authorization Act that allowed the federal government to indefinitely detain individuals, including U.S. citizens, who were suspected of supporting terror against the United States. 
Remember how we were taught in civics class growing up about due process, the right to a fair and speedy trial, no cruel or unusual punishment, innocent until proven guilty, etc? For Frank the prospect of an American being locked away forever – with no trial on mere suspicion of a serious crime – was asinine. Frank believed in due process and justice for all.
In addition, if Frank suspected there was a case of police abuse of a citizen, he was there to stand up and speak out for the abused. 
Schaeffer Cox
From Frank Turney's perspective, there was a great miscarriage of justice in the collection and presentation of evidence, the trial of, and the result of the trial of former militia leader and second amendment rights advocate Schaeffer Cox.
While the opinions in Fairbanks are held with deep conviction on the matter and vary widely, from Frank's perspective this was him looking to correct an injustice in the justice system.
In Summary
Frank Turney used some extremely interesting and unorthodox methods to make his points but in the end, he was always looking out for his neighbors and working to protect them against injustice as he saw it. He didn't have a cruel bone in his body and Fairbanks has suffered a great loss with his sudden passing. Frank will be missed by all. He also had a great sense of humor.
Frank Turney described himself on Facebook in his bio as:
"White Male, German, Irish, French, Dutch and I like the female touch"
I asked his friend, Adam Bijan, if he had something to say about Frank and this is what he said:
"He called himself Frank the felon, lately, he was trying to do whatever good that he could do, such as getting the police to use less lethal ways of practicing law enforcement. He was for liberty and against tyranny. He always had his own opinion."
Aaron Lojewski moved to Fairbanks in 2006. He owns and operates Fairbanks Aurora Tours. He has served on the Fairbanks North Star Borough Assembly since 2017.