Yesterday, Anchorage Assembly Chair Felix Rivera made a Facebook post in a private Facebook group, Alaska Young Democrat Members, offering paid contract work for the Anchorage Assembly. In the post he stated, "please don't share this publicly." The Landmine obtained a screenshot of the post. The three and a half month contract is for $11,200, according to the post.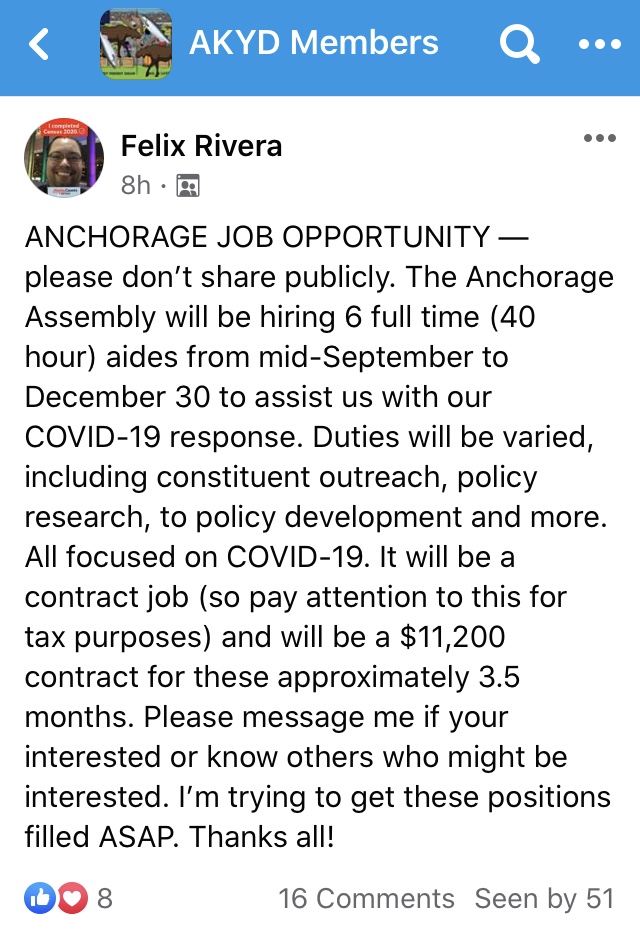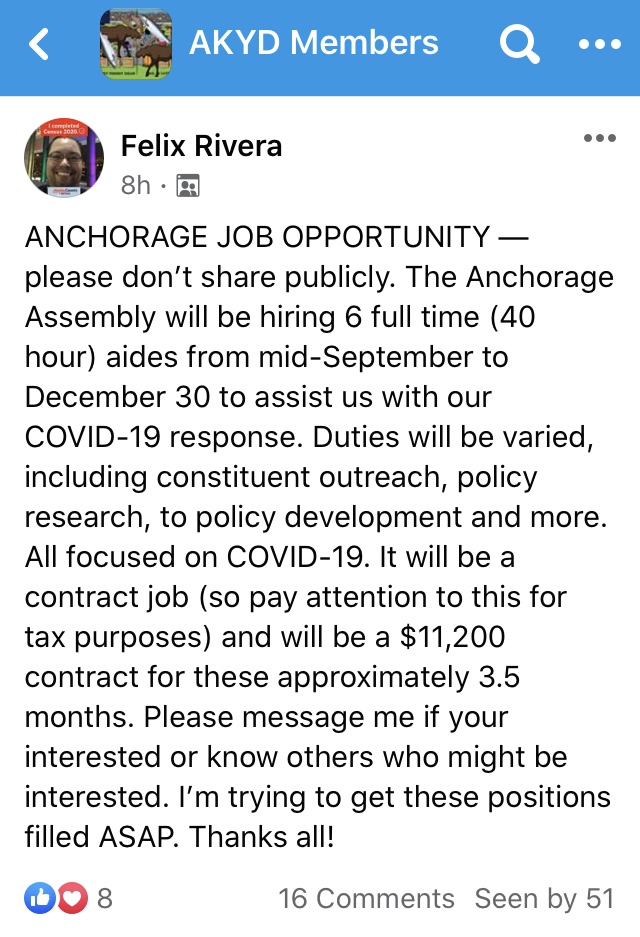 The money comes from a recent CARES Act authorization the Assembly passed on July 28. It was offered as a resolution by Assemblymembers Christopher Constant and Meg Zaletel. Former Municipal Attorney Dennis Wheeler was recently awarded a contract authorized by this resolution. Wheeler is providing legal support to the Assembly for CARES Act related appropriations. I have requested that contract and will update the article when I receive it. The Assembly contract Rivera posted about in the Facebook group does not appear on the Assembly website, his official Facebook page, or his personal Facebook page. Because the amount per contract is under $30,000, it can be done sole source. But offering it exclusively to members of the Young Democrats is odd. As one Alaska politico told me, "It's like a poor man's Clark Penney deal."
Advertisement. For information about purchasing ads, please click here.