As Senator Dan Sullivan (R – Alaska) was being introduced by his wife Julie at his kick-off fundraiser tonight, a female protestor approached the stage holding a bag. As Sullivan's campaign manager, Matt Shuckerow, attempted to intervene, another woman charged him. Video obtained by the Landmine shows the entire thing. It is super loose!
Shuckerow threw the woman who charged him – who was trying to prevent him from getting to Sullivan – to the ground and then rushed to Sullivan and his wife. The woman who initially approached Sullivan and his wife tried to reach into a bag but Shuckerow initially prevented her from doing so. Not long after she pulls out of her bag what looks to be the heart of a either a moose or caribou and tries to throw it.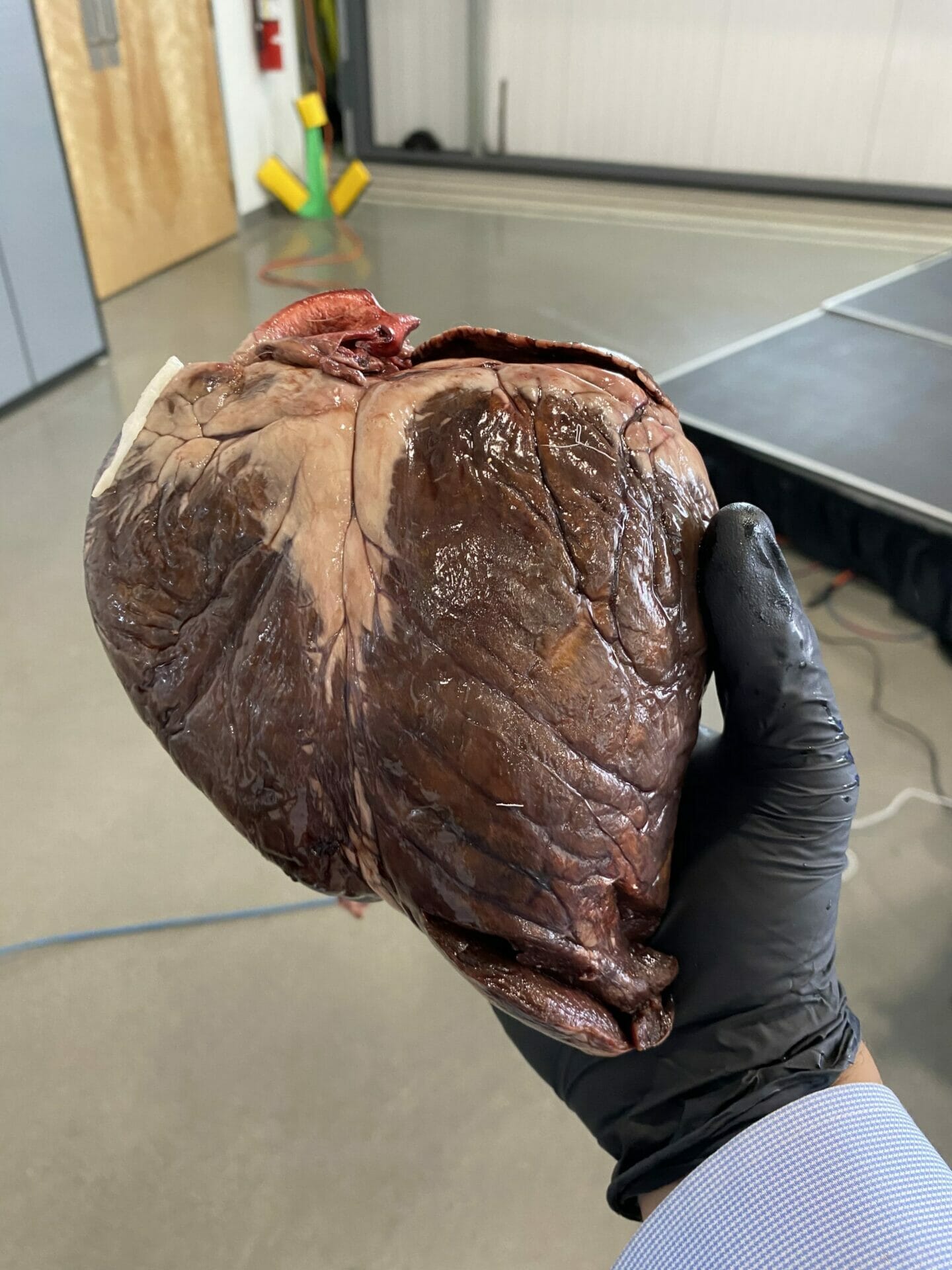 You can then see Steve Strait prevent the woman in red from getting to the stage. Then two more women can be seen approaching the stage, but are blocked by former Anchorage Mayor Dan Sullivan (no relation to Senator Sullivan) and several other attendees. One of the women had a banner she was trying to display. Then Mike Robbins, Republican Chair of District 26, and Shuckerow can be seen escorting two of the women out of the event. Shuckerow's response time is impressive.
As the women left the event they smeared what appears to be blood on several of Sullivan's campaign signs. Sources report the women have contacted the Anchorage Police Department claiming they were assaulted. The video clearly shows this was not the case.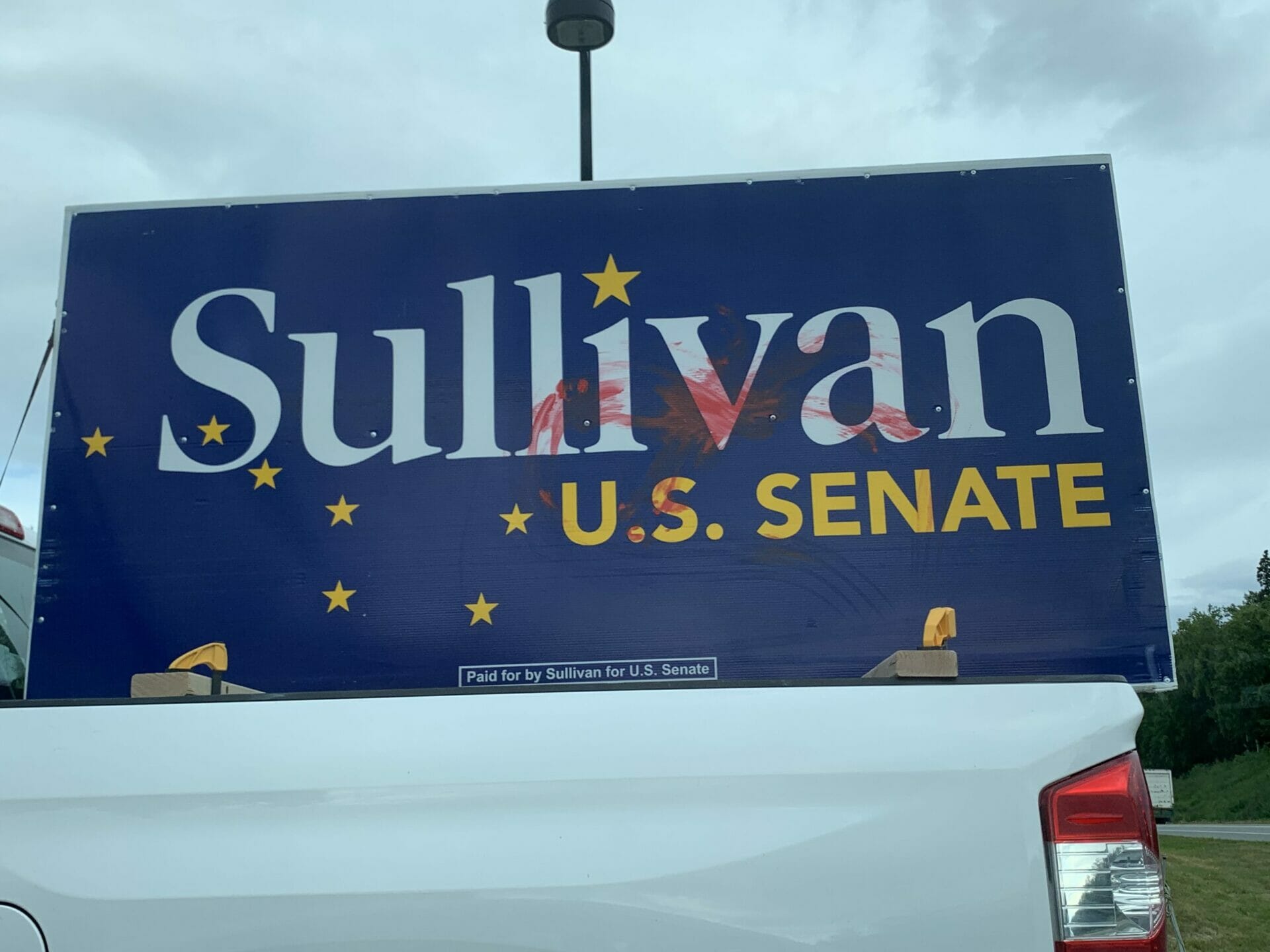 The event was held at a ROTAK Helicopter Services hangar at the Ted Stevens Anchorage International Airport. Shuckerow previously worked as Governor Mike Dunleavy's (R – Alaska) press secretary. Sullivan will face Dr. Al Gross, who is running as an Independent in the Democratic primary, in the November general election.