It's safe to say summer is coming to an end. The cold rain is falling, it's getting chilly at night, and tomorrow is Labor Day. And believe it or not, the November 3 general election is less than two months away. The next few months are going to get very loose. Stay tuned to the Landmine for all the political coverage you can handle!
A friendly message and reminder to all our readers, the Landmine is made possible by myself and a team of awesome Alaskans. It takes a lot of work to provide the content we do. If you enjoy the content we provide, please consider making a one time or recurring monthly donation. You can click here to donate. We have a donation system that makes it super easy. We would really appreciate it. And thanks to everyone who has been supportive!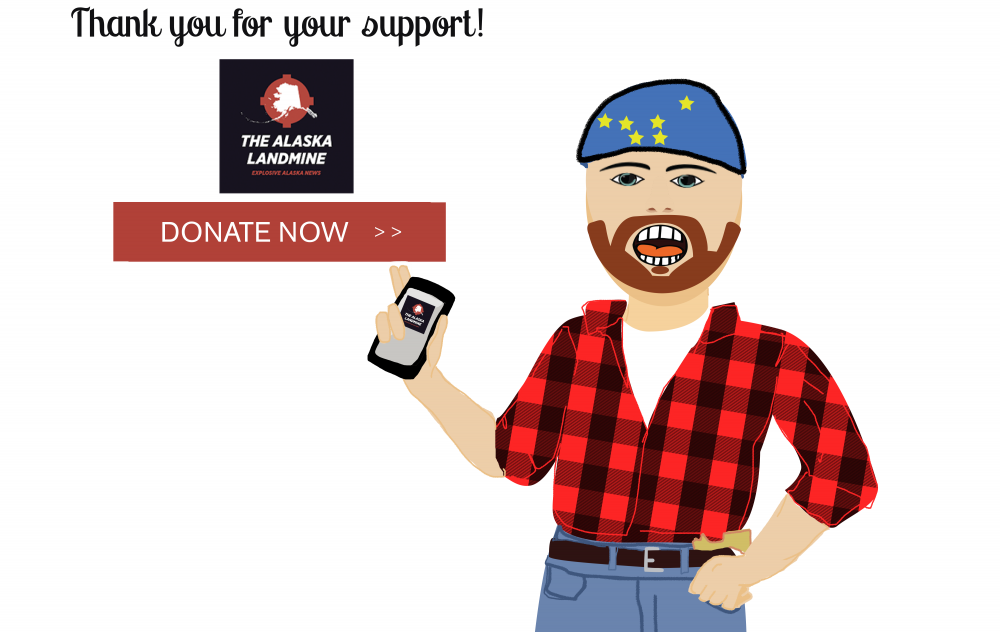 Withdrawal Deadline
The withdrawal deadline for the general election was August 31. That was also the deadline for party replacement candidates. The most exciting one was in House District 28. Adam Lees, who was unopposed in the Democratic primary, withdrew from the race. He was replaced by Suzanne LaFrance, who is a member of the Anchorage Assembly. LaFrance is now running as the Democratic Nominee but will appear as an Independent. Ross Bieling, who has previously run for this seat as a Republican, was running as a petition candidate in the race. He also withdrew. So this leaves Republican James Kaufman, Democratic Nominee Suzanne LaFrance, Independent Benjamin Fletcher, and some guy Adolph Garcia as a write-in. Democrats are surely going to make a play for this seat. But LaFrance being a member of the unpopular Anchorage Assembly will definitely be an issue in this race.
Stephany Jeffers withdrew as the Democratic Nominee from Senate District F. She was replaced by former Palmer Mayor Jim Cooper. He will be shown as the Democratic Nominee but Independent. Senator Shelley Hughes (R – Palmer) will face Cooper in November. Libertarian Gavin Christiansen will also be on the ballot, but he announced after the withdrawal deadline that he ended his campaign.
Democrat Anita Thorne withdrew from Senate District M. Now Senator Josh Revak (R – Anchorage) will face Independent Andy Holleman in November. Holleman is on the Anchorage School Board and was the former president of the Anchorage Education Association.
Independent Democratic Nominee Danny Gray is also showing as withdrawn from House District 12. This means that Representative Cathy Tilton (R – Wasilla) is now unopposed.
I'm sure most of you heard I withdrew from the Senate District L race. As much as I did not want to do that, unfortunate circumstances forced me to. You can read my statement here. Basically the Democrat, Roselynn Cacy, did not campaign and hardly raised any money. She filed as a placeholder in late May. She told me in early June that she was going to get out after the primary, but then changed her mind after the primary. I just did not see a path in a three-way race. Sometimes you have to know when to throw away a losing hand, no matter how much you have in the middle.
Several other placeholder candidates had similar delusions of grandeur and refused to withdraw from races. I gotta give a shout out to Anita Thorne and Adam Lees. They were both placeholders and kept their word. I have learned that the only thing that really matters in this business, and in life, is your word. Far too many people in politics don't keep their word. You can never trust people like that. Several people tried to get Evan Eads to withdraw from Senate Seat B. He is running as an Independent against Independent Marna Sanford and Republican Robb Myers. Sanford has majorly outraised Eads. Sanford might have a shot heads up against Myers but with Eads in the race it makes it much harder. If Eads gets just 10% then Myers can win with 45.01%. In a Republican district that is not hard.
Other Happenings
It appears that Representatives Steve Thompson (R – Fairbanks) and Bart LeBon (R – Fairbanks) are done with the coalition in the House. Both seem to be running to the right, which is a dumb mistake. LeBon had no primary opponent and Thompson won his primary. They both have Democratic opponents. And don't forget, LeBon won his last election by one vote. A winning strategy for the general election is to appeal to the middle, not the extremes. They do all look real happy though!
Check out this mistake that was on the press release the governor sent out. Loose.
The Alaska Supreme Court's rejection this week of former Governor Bill Walker's plan to use bonds to pay off owed oil tax credits may have farther reaching consequences. Local governments like Anchorage will still be able to bond but it may affect smaller local governments, who rely on the Alaska Municipal Bond Bank to issue bonds.
The Redistricting Board held their first meeting this week in Anchorage. John Binkley was elected chair. The meeting, with the address, was publicly noticed. I showed up and sat down far away from the table. I was the only member of the public there. After about five minutes Rina Bretz, who is a receptionist for Governor Mike Dunleavy (R – Alaska), approached me and told me I had to leave because of COVID. Keep in mind I had a mask but half the people at the table were not wearing one. She said I was free to call in. I explained the meeting notice included the address. All of this was happening while Binkley was telling the other board members about his life and resume. At one point a member of the Redistricting Planning Committee (not the board) gave me an aggressive hand gesture and basically told me to shoo. I reluctantly went outside and then Bretz locked the door. I then did a Facebook Live video to explain what happened. After about ten minutes someone (you know who you are you legend) came out and told me it was a public meeting and I could come back in. It got even weirder when another member of the board, who was on the phone, asked if members of the public were not being allowed in. The chair of the Planning Committee told her they were trying to be COVID conscious. As this was said I looked behind each shoulder to make the point that I was the only member of the public at the meeting, which was in a huge room. Then she welcomed me to the meeting. The whole thing was bizarre.
The woke mob is at it again. A bunch of hyper woke people were triggered by an ad from Al Gross where he used the Spanish word cojones. Let's ignore the face that Gross is trying to beat a Republican in a red state. These people know best. So what happened? Local activist Laura Norton-Cruz posted the phone number of Gross' campaign manager in a private Facebook group called GALs Group. She encouraged women to call him and tell him what they think. Doxing a campaign manager. Real classy. After a few people told me I started asking around about it. All kinds of woke adjacent people then got a hold of me and begged me not to write about this or not use anyone's name. They told me it was just a "teaching moment" and something about "gender and privilege." They sure hate when the tables are turned. It gets better. The ad was so upsetting the Alaska Center had a meeting with Gross about toxic masculinity. You can't make this stuff up. These woke people are the worst kind of bullies. They demand people use language they approve of. And if you don't, they dox people so they can be taught a lesson by the virtuous woke mob. A tip to all these people: this is not how you win elections. In fact, it has the opposite effect. You end up getting people you hate elected because you scare so many moderates with this woke nonsense.
There will be a Black Lives Matter protest tomorrow in Downtown Anchorage. You can see the event details here. Many conservatives are convinced "the antifa" are flying up from the lower 48. It's funny reading their posts about it. George Soros!
More Mailers! 
Here are some more good ones. We are going to see a ton of mail from this race.
This Week's Loose Unit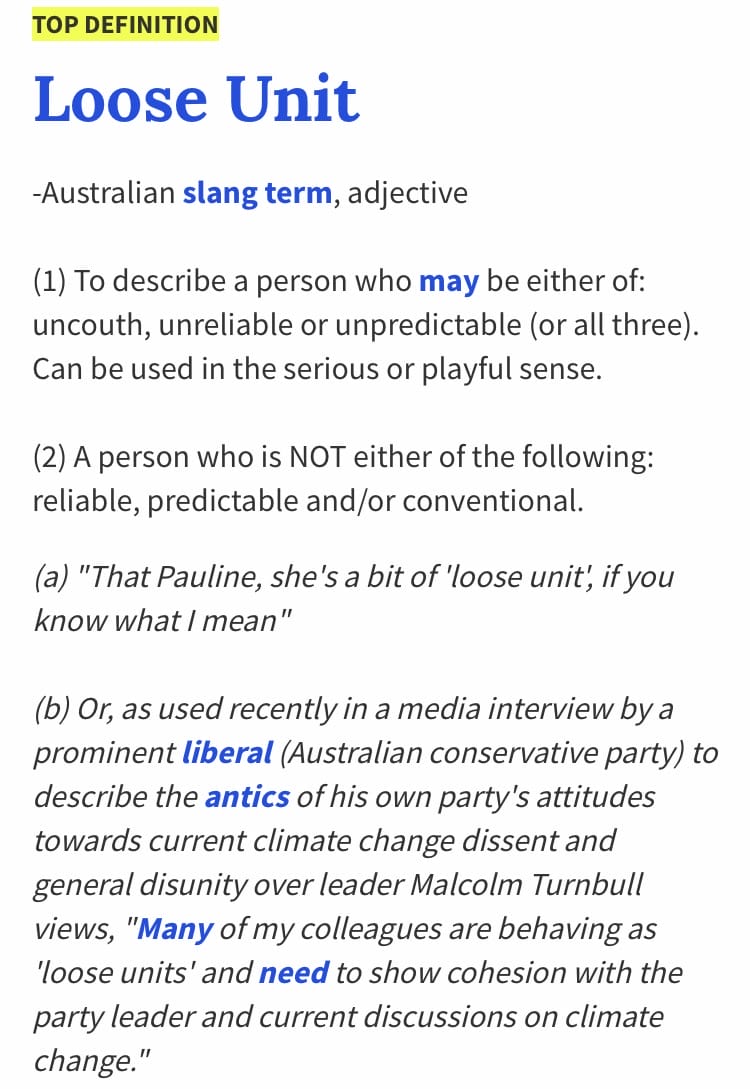 While there was definitely some competition for this week's Loose Unit, it was not a hard choice. This week's Loose Unit is Cachet Garrett. Garrett is the Student Regent for the University of Alaska Board of Regents. In February Garrett had a confirmation hearing before the Senate Finance Committee. I happen to be there. It was real loose. I wrote this article at the time, Board of Regents confirmation hearing 'one of the weirdest ever.' But it was an email Garrett sent out this week to University students that earned her the Loose Unit this week. It only took minutes for people to start sending it to me. It is loose! The more than 4,200 word email is all over the place. The subject line was "A love letter from your student regent, Cachet (NOTE: testimony TONIGHT)." It starts with this:
Hello All! First, I do realize that this letter is a unique one—no surprise, it comes from my very heart, and I am, undoubtedly, unique. You probably ain't eveh gonna get another letter like this… unless I send you another one this year, which I am certainly liable to do, because the love is real, y'all. I might even be inclined to send a few more. So here goes. Please read to the end, it's long I know, but please do me this honor. I humbly, yet boldly, ask to be met (received, acknowledged) by you because I am working very hard for you. I am your student regent; my name is Cachet.
It was super loose. Matt Buxton at the Midnight Sun wrote a great article on the whole thing. It is definitely worth a read. You can also read the entire letter there. But it all gets way better. Garrett appeared in a 2014 movie called Space Trucker Bruce. Someone sent me the trailer. It is loose. Here is the description on IMDB:
In a future where earth has colonized the solar system, a lonely trucker hauling 20,000 tons of hog fat from Earth to the Titan Station picks up an easily bored hitchhiker. Together they struggle to survive an encounter with a mysterious dark object.
Garrett appears twice in the trailer. Both times she asks space trucker Bruce to rub lotion on her. It is super loose. You can watch it here. She appears at 10 seconds (one in the middle) and 1:20 (on couch asking Bruce to rub lotion on her). I gotta be honest, I really hope the legislature confirms her. She provides solid content.
If you have a nomination for this week's Loose Unit, or if you have any political news, stories or gossip (or any old pics of politicians or public officials) please email me at [email protected]