The big, and tragic, news this week is the remnants of the large Typhoon Merbok that is hitting Western Alaska hard. With just weeks left before winter, it's going to be a rough recovery for those affected. Wishing everyone in the region a quick recovery. A ton of politicos were in Ketchikan this week for the annual meeting of Southeast Conference. And several local elections across the state are just over two weeks away.
A friendly message and reminder to all our readers. The Landmine is made possible by myself and a team of awesome Alaskans. We are working hard to provide in-depth election coverage for all of the ongoing races. If you enjoy the content we provide, please consider making a one time or recurring monthly donation. You can click here to donate. We have a donation system that makes it super easy. We would really appreciate it. And thanks to everyone who has been supportive!
Week at Sea
If you follow me on Facebook or Twitter, you are probably aware I spent the week on a cruise from Whitter to Vancouver, Canada. I am normally not the cruise type. In fact, I have only been on one prior to this one, and that was in 2013. It was a three-day cruise from Miami to the Bahamas. I got norovirus and was quarantined in my room for most of the cruise. But when I saw Scott McMurren from Alaska Travelgram post about an amazing deal Holland America was offering Alaska residents on an Alaska cruise, I decided to go for it. And I am glad I did.
I was actually supposed to go with a friend but he had to cancel last minute because of work. I also invited a lady friend to accompany me but she was not allowed on the boat because her Passenger Vessel Services Act of 1886 exemption was not processed by Customs and Border Protection. She was supposed to get off in Juneau and fly back to Anchorage. Yes, a law that was passed in 1886 that prevents non U.S. built and flagged ships from taking passengers between U.S. ports is still on the books. Technically you can get off the ship at U.S. stop but you have to pay a big fine. The Jones Act, passed in 1920, is also still on the books. It's the same thing except for cargo. You have to love antiquated protectionist laws that benefit big business and negatively impact regular people. They both need to go.
So it was just me and a lot of older people on the journey from Whittier to Vancouver. We spent the first two days checking out Hubbard Glacier and Glacier Bay National Park – places I have not been to before. My immediate takeaway was how nice the ship and staff were. I sailed on the Noordam, which has been in service since 2006. The staff could not have been better. It actually got kind of got exhausting with hospitality offered at every turn. Many of the staff I interacted with were from Indonesia and Philippines. I also met some from Poland, South Africa, Mozambique, Zambia, and Serbia. They all have unique stories of why they started working on a cruise ship. Truth be told I had more fun talking to the staff than the passengers. Most of the staff I talked to are on seven month contracts. Then they go home for a few months and start a new contract. One bartender I met from the Philippines has been working for Holland America since 1990!
After, we stopped in Skagway, Juneau, and Ketchikan. I missed Southeast Conference by one day! In addition to the great views, the ship has everything you can think of. Great food, bars all over, all kinds of live entertainment, a casino, a pool, and a spa. I quickly learned they don't make their money with fares but with all the extras. You use your card for everything and if you're not careful it can really add up! I thoroughly enjoyed my week on the Noordam and definitely plan on taking another cruise in the future. I highly recommend it!
I also want to give a big shout out to John Binkley for setting me up with a great tour guide while I was in Ketchikan. Binkley had one of his employees, Nikita, meet me at the dock. Nikita and his wife are from Mariupol, Ukraine. They have been in Ketchikan for three months by way of Germany after fleeing Ukraine. Nikita is taking care of the Malaspina, the old Alaska ferry Binkley bought from the state. Nikita went to maritime school and is a boat captain. So the Malaspina job is perfect for him. I got to check out the Malaspina as well as the new cruise ship dock Binkley recently had built. Nikita was extremely polite and hospitable. And as a bonus I got to practice my Russian for a day. In addition to Nikita and his wife, Binkley employs other Ukrainians who fled after Russia's invasion. Good on him.
Other Happenings 
Politicos from around the state met in Ketchikan this week for Southeast Conference. There were forums for the three statewide races as well as Southeast candidate races. For the U.S. Senate race, Republican Kelly Tshibaka and Democrat Pat Chesbro attended in person while Senator Lisa Murkowski (R – Alaska) attended virtually from D.C. For the U.S. House race, Republican Nick Begich was there in person while Republican Sarah Palin appeared virtually. Newly sworn in Congresswoman Mary Peltola (D – Alaska) was unable to attend the forum but did address the conference later in the day from D.C. For the governor race, Democrat Les Gara attended in person while Independent Bill Walker attended virtually. Governor Mike Dunleavy (R – Alaska) was a no show.
Kelly Tshibaka managed to get the endorsement of Republican Buzz Kelley, the fourth place finisher in the U.S. Senate primary. Buzz Kelley says he is suspending his campaign and endorsing Tshibaka, although his name will still appear on the ballot. Tshibaka also picked up the endorsement of Republican Pat Nolin and Democrat Edgar Blatchford, the fifth and sixth place finishers in the primary. Kelley, Nolin, and Blatchford combined got 4.2% of the primary vote. But some of the Kelley voters probably thought they were voting for Tshibaka, whose campaign slogan is Kelly for Alaska.
The price of ANS Crude has been steadily falling from its $120 price range in June. The current budget is built on the high $80s…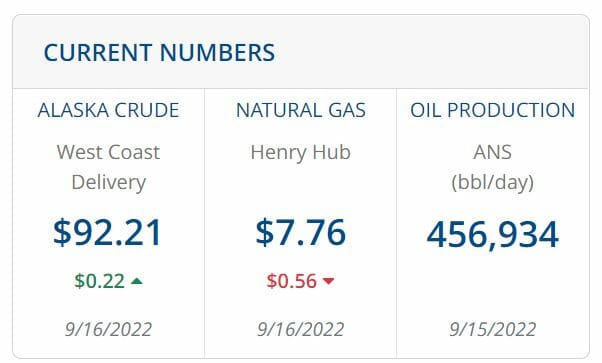 Anchorage Mayor Dave Bronson announced a staff shake up this week. Alexis Johnson, who was his chief of staff, is now the homeless coordinator. Adam Trombley, who was director of Community Development, is the new chief of staff. And Lance Wilbur, who was the Director of Public Works is now the director of Community Development and will lead all Public Works and Building Services departments. On Tuesday, the Anchorage Assembly rejected Mario Bird, Bronson's pick to replace municipal attorney Patrick Bergt. Bronson now must pick another municipal attorney who will need to be confirmed by the Assembly.
This Week's Loose Unit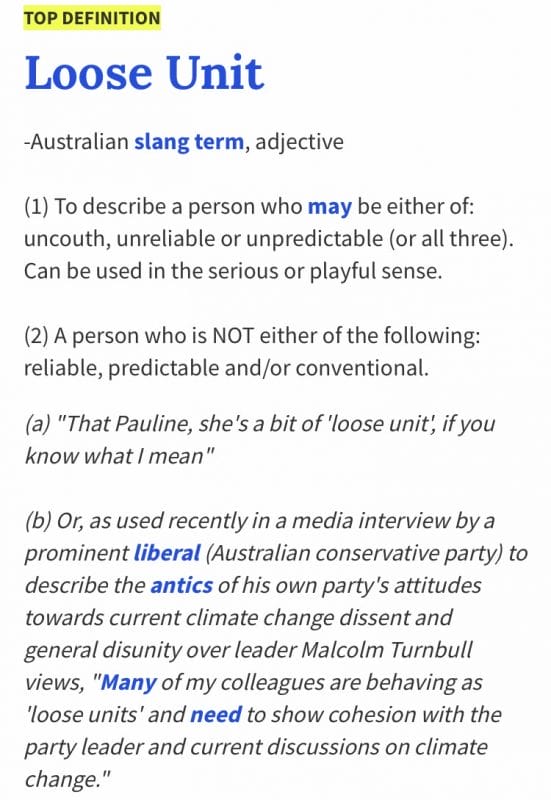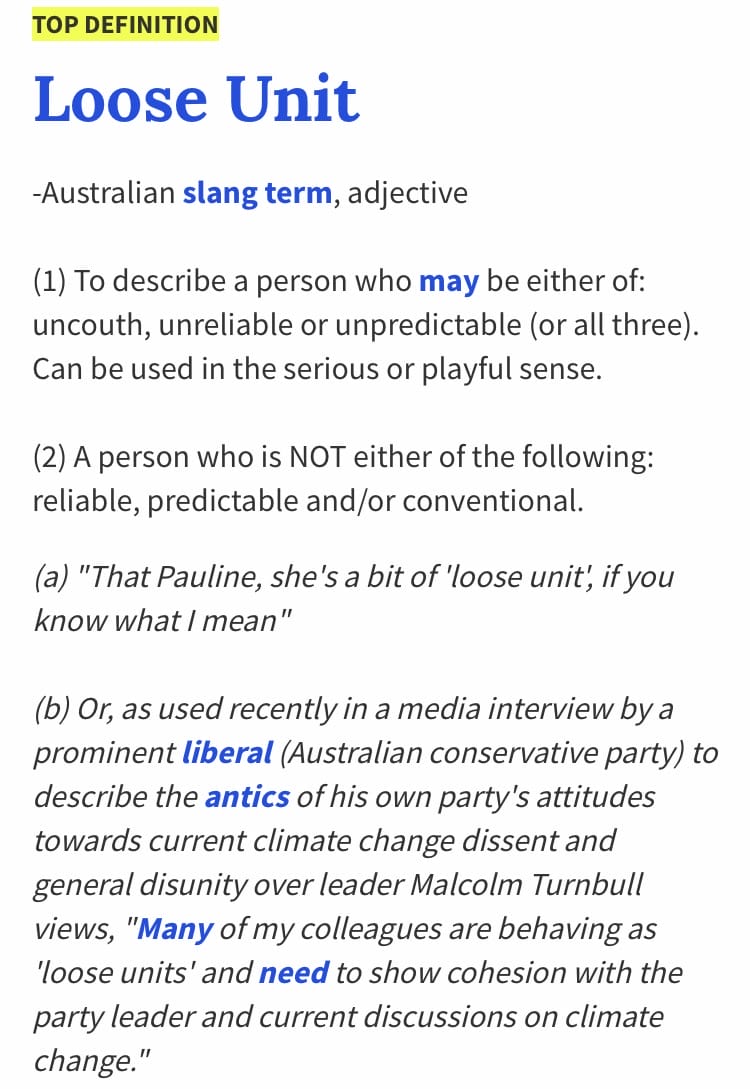 First, I have to give the Alaska Stalker credit for doing the ground work in her column yesterday for this week's designee. It made it really easy. This week's Loose Unit is Senator Scott Kawasaki (D – Fairbanks). It all started on September 9 when the Twitter account HrrrlScouts asked her people which Alaska politician she should fight before she leaves the state, singling out Fairbanks Mayor Jim Matherly – Kawasaki's Republican opponent. The comments give you some insight of how so many "tolerant" people on the left love advocating for violence against their political enemies. Anyhoo, Kawasaki went fully loose and gave the tweet a like. Yes, the tweet that where someone suggest that slapping his opponent is a good idea. Classic Loose Unit behavior. And good riddance to the Hrrrlscouts woman.
If you have a nomination for this week's Loose Unit, or if you have any political news, stories or gossip (or any old pics of politicians or public officials) please email me at jeff@alaskalandmine.com.