I was a bit checked out this week as I was on a Holland America cruise from Whittier to Vancouver. Those deals for Alaska residents at the end of the season are really good!
Tragically, this week Representative Mary Peltola (D – Alaska) lost her husband, Eugene 'Buzzy' Peltola Jr., in a plane crash in Western Alaska. You can read a nice tribute about him in this Alaska Public Media article. Bill Popp officially jumped into the Anchorage mayoral race, and he made sure everyone knew about it. Meanwhile, one of his opponents, Suzanne LaFrance, got a big labor endorsement. And Alaska North Slope Crude has been above $90 a barrel since September 1.
I am also happy to announce the launch of Ask Alaska! This is a collaboration between the Landmine and Ivan Moore, owner of Alaska Survey Research. You can watch the first episode below. Stay tuned for more episodes!
A friendly message and reminder to all our readers. The Landmine is made possible by myself and a team of awesome Alaskans. I recently got back from Juneau for my fifth session in a row reporting on the Legislature. If you enjoy the content we provide, please consider making a one time or recurring monthly donation. You can click here to donate. We have a donation system that makes it super easy. We would really appreciate it. And thanks to everyone who has been supportive!
Anchorage Mayoral Race
Bill Popp, the former longtime head of the Anchorage Economic Development Corporation, officially filed a letter of intent this week enter April's Anchorage mayoral race. His entrance makes five candidates: Mayor Dave Bronson, former Assembly member Suzanne LaFrance, former Representative Chris Tuck, and perennial candidate Darin Colbry. More are sure to enter before the January deadline.
Popp's rollout was a bit loose as the email system the campaign was using kept repeatedly sending out the same email. I got it nine times and some people told me they got it over ten times!
You can read more about Popp here. He served on the Kenai Peninsula Borough Assembly from 1996-2002 and worked in the Kenai Peninsula Borough Mayor's office from 2002-2007, so he's no stranger to politics. It will be interesting who Popp tries to appeal to. My guess is he will go after business conservatives and moderate independents who are looking for the least partisan candidate. And with Popp's business connections, he should be able to raise a lot of money. Keep in mind, individual-to candidate donations remain unlimited in Alaska. A ballot measure next year may change that, but that would not affect this race.
Suzanne LaFrance received a big endorsement from the Anchorage Central Labor Council. According to their press release, they have never made an endorsement this early. It ended with, "We can not afford another three years of Dave Bronson." This election is going to be wild.
Other Happenings 
Check out this letter Attorney General Treg Taylor sent Anchorage School District Superintendent Jharett Bryant about cancelling Dr. Ben Carson. The relationship between Governor Mike Dunleavy's (R – Alaska) administration and ASD is at an all time low. Sources confirm that ASD officials are no longer welcome in Dunleavy's offices in Anchorage or Juneau. That will make the education funding debate during session really interesting.
Alaska North Slope Crude has been in over $90 per barrel since September 1. And the last time it was above $96 per barrel was last November. It was in the $70s and $80s since from January until recently. If it stays in this range, or goes up, by the time session starts in January, there will be a lot less "fiscal plan" talk and a lot more "let's spend it" talk. And that will be exacerbated because it will be an election year.
Is the Alaska State Troopers show coming back???
Still trying to process this bizarre selfie Representative Cliff Groh (D – Anchorage) took with President Joe Biden in the background.
Longtime legislative Senate staffers Tim Lamkin and Mercedes Colbert announced they are tying the knot. Congrats to them both! Tim finally found the one he was looking for – more than 20 years later. Check out this ADN article that highlights a 2002 show called "Looking for Love: Bachelorettes in Alaska." Tim was in it, and it was pretty legendary:
My favorite storyline revolved around a guy named Tim. Tim decided the best thing to wear to Proposal Point in the middle of winter was a Seinfeld-esque puffy shirt under a button-down leather vest with denim cargo pants. He then tells his potential future wife that he wants to drink out of her shoe. This woman swiftly kicks him to the curb, and brings her new guy back to her room, where she uses the amazing pickup line "Look how dark it gets in here" to get him on her couch. Meanwhile, Tim says, "I guess we drink out of each other's shoes more in my circles" in a confessional.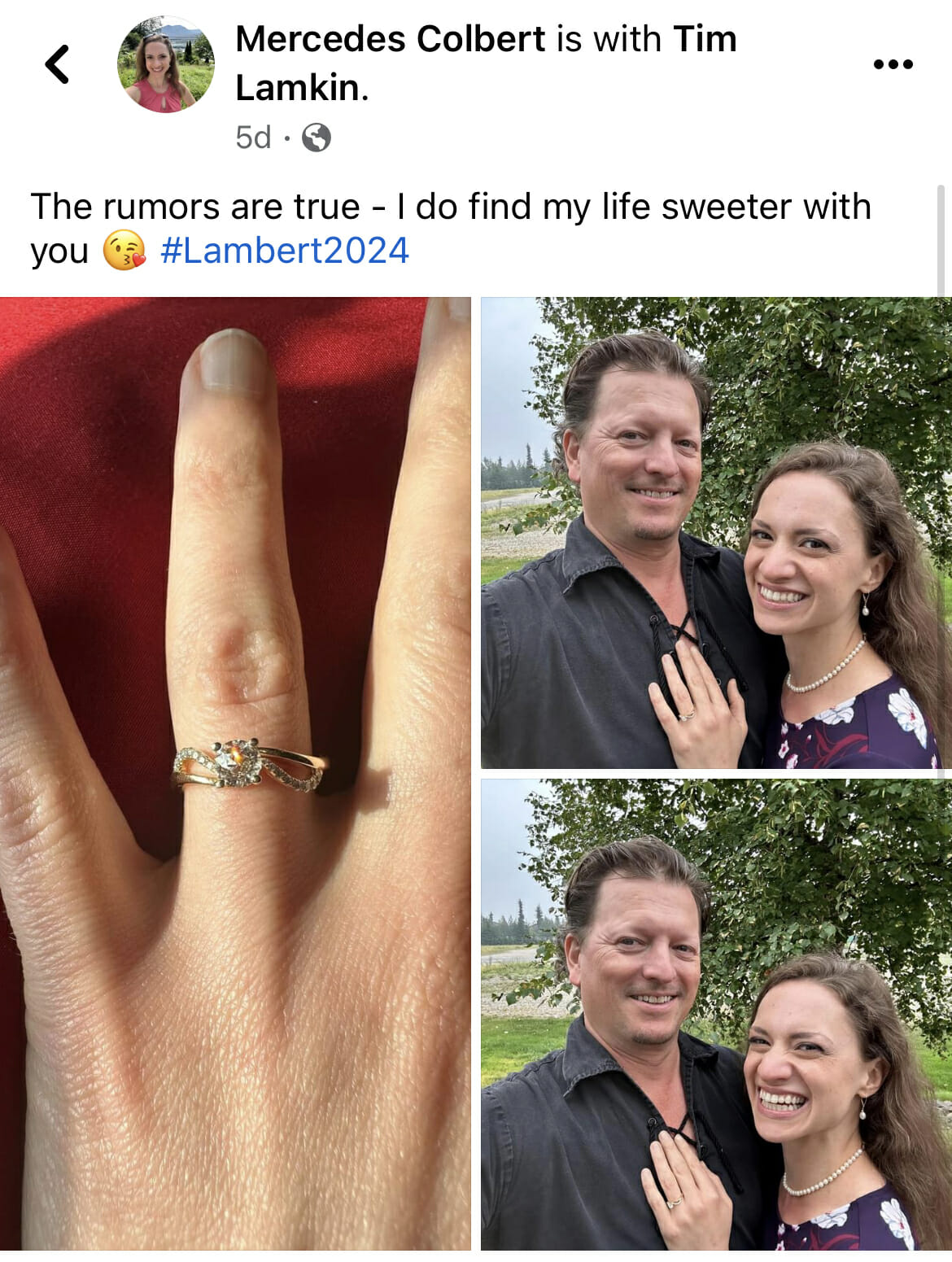 Check out my recent podcast with Jonathan White, the owner of SteamDot. Before he was in the coffee business, White was a KTUU reporter and lobbyist. If you want to hear some awesome stories about Juneau back in the day, it's a really good podcast. And if you listen to Landmine Radio, please give us a nice rating and review on whatever platform you use to listen to podcasts.
This Week's Loose Unit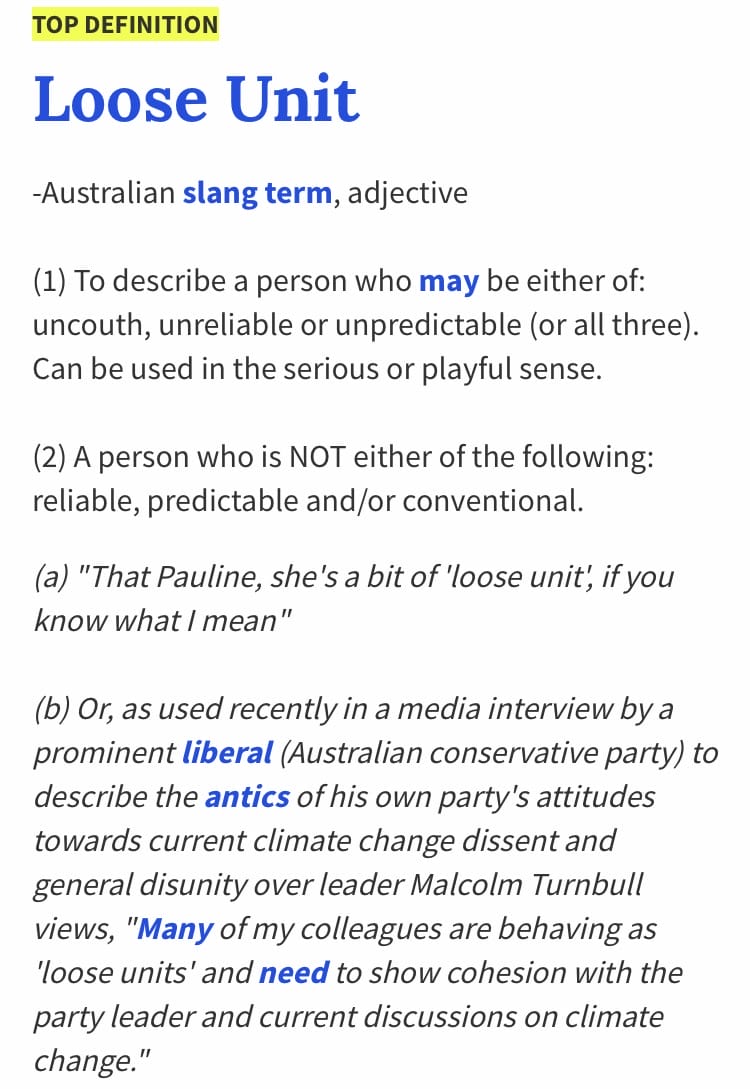 This week's designee is a particular disgusting one. This week's Loose Unit is Alaska for Honest Elections, specifically Art Mathias, Phillip Izon, and Diamond Metzner – the officials listed on the group's filing. This is the group that wants to repeal the open primary and ranked choice voting.
Check out what these vile fucks said on X days after Representative Peltola's husband tragically passed away. And it was in response to a post on her page about where to send condolences. There is disgusting, and then there is whatever you call this kind of shit. The only good news is that their X page is now down. Good fucking riddance.
If you have a nomination for this week's Loose Unit, or if you have any political news, stories or gossip (or any old pics of politicians or public officials) please email me at jeff@alaskalandmine.com.