October has arrived. The general election is less than a month away. Things are about to get very loose. The first tranche of in-state absentee ballots are set to go out tomorrow. According to the latest list from the Division of Elections, over 102,000 people have requested absentee ballots. Tomorrow is the deadline for the 30-day campaign finance reports. This will show which candidates have the money to get out their message and which ones do not.
A friendly message and reminder to all our readers, the Landmine is made possible by myself and a team of awesome Alaskans. It takes a lot of work to provide the content we do. If you enjoy the content we provide, please consider making a one time or recurring monthly donation. You can click here to donate. We have a donation system that makes it super easy. We would really appreciate it. And thanks to everyone who has been supportive!
30-Day APOC Reports
The 30-day financial reports are due tomorrow. But some candidates have already filed their reports. These reports cover the period from August 9 – October 2. A few interesting observations. Leslie Becker, the Republican challenging Representative Dan Ortiz (I – Ketchikan) put another $25,000 into her campaign. This is the second $25,000 cash infusion she has put into her campaign, making the total $50,000. The most a House candidate can loan their campaign and recover is $10,000. But Becker failed to turn in the paperwork to be able to do that. Alaska legislators earn a salary of $50,400 a year.
Another surprising report is Julia Hnilicka. She is running as a Democrat in House District 6. She reported over $34,000 in contributions. Normally a Democrat would have little chance in District 6 because Republicans heavily outweigh Democrats. But there are some interesting factors in this race. One, it's an open seat. Representative Dave Talerico (R – Healy) is not running for reelection. Two, besides Hnilicka there are four other people running. Mike "Mama" Cronk is the Republican. Elijah Verhagen is running as a petition candidate, but he is running to the right of Cronk. Vern Carlson is also running as a petition candidate. He has been on the Denali Borough School Board for 14 years. And Deborah Riley is running as a petition candidate. I don't know much about her but her election pamphlet statement starts out with "A full, constitutionally protected PFD." If Hnilicka gets 40% she will win. In 2018, Democrat Ed Alexander got 40% against Talerico.
Senator Gary Stevens (R – Kodiak) only reported $2,400 in contributions. After what happened in the primary one would think he would be campaigning hard. He faces Alaska Independence Party nominee Greg Madden in the general. There is no Democrat in the race.
Representative Matt Claman (D – Anchorage) reported over $28,000 in income. This takes his total income to over $100,00. Damn, Matt. He faces Republican Lynette Largent in the general. She has not filed a 30-day report yer but her primary reports showed $0 in income.
Other Happenings
Governor Mike Dunleavy (R – Alaska) announced several appointments to boards and commissions this week. One of the noteworthy ones was Kristie Babcock to one of the public seats on the Alaska Judicial Council. This irked anyone left of center in Alaska. Kristie is married to Tuckerman Babcock and she's active in the Alaska Republican Party.
City and borough elections all over the state will take place on Tuesday. Some noteworthy candidates are:
Former Representative Tammie Wilson is running for the Fairbanks North Star Borough Assembly.
A man named Jimi Cash is also running for the Fairbanks North Star Borough Assembly. I Don't know much about him but I love the name.
Sabrena Combs is running for reelection to the Palmer City Council. Combs is my co-host on the Landmine Love podcast and has been on our Election Central panel.
North Slope Borough incumbent Mayor Harry Brower faces John Hopson, chair of the North Slope Borough Assembly.
Senators Bert Stedman (R – Sitka) and Lyman Hoffman (D – Bethel) endorsed Senator Dan Sullivan (R – Alaska) this week in a cute video.
Someone needs to tell Roger Holland he already defeated Senator Cathy Giessel (R – Anchorage)…
Several people in District N sent us this mailer they received either yesterday or today. Someone should tell Roger Holland he already defeated Giessel and now has a different opponent… #akleg pic.twitter.com/qtOVPWHzi5

— The Alaska Landmine (@alaskalandmine) October 2, 2020
A Landmine reader reported a survey call from Alaska Survey Research in which they were asked their favorability opinion of Nick Begich. The person responded, "Which one? The one that died in 1974?" The pollster said they had no clue. The person then said they had a very favorable opinion of the former congressman, and added they should clarify their question. Only in Alaska.
With all the Republican fundraisers and events happening with no masks or social distancing, another Landmine reader posed to me an interesting hypothetical. Will the Republicans open the Capitol during session and not require masks? Surely they won't do it at their fundraisers and then lock the public out of the Capitol…
Caroline Schultz left her job with Senator Natasha von Imhof (R – Anchorage) to take a job with the Office of Management and Budget. She's really good with those spreadsheets! Congrats, Caroline. One politico commented, "Budget guru Caroline Schultz returns to the executive branch to save Alaska!"
Leslie Becker had a rocky reception in Metlakatla this week. This KRBD article goes into more detail. Can't imagine they not be excited to see her after her now deleted blog post that contained:
We send in your ministering angels to blast through the barriers holding us from stewarding our land, to pull back the darkness and reveal the light, to tie up the tongues of those who are working so hard to stop righteous progress, to open the hearts and minds of our Alaska natives who have a wonderful opportunity to benefit from all of these resources. New jobs will come to their communities and hearts will be lifted from alcoholism, drugs and despair.
The Alaska Republican Party held a State Central Committee (SCC) meeting this week in Homer. Party Chair Glenn Clary informed the SCC he donated $50,000 to the group opposing Ballot Measure #2, the election initiative, without getting permission. Many SCC members were also upset when Clary spoke about replacing their longtime attorney Stacey Stone Semmler with Miranda Strong. According to sources, Steve Strait went off and expressed his displeasure with the move. Eventually, Party Vice-Chair (defacto chair) Ann Brown interjected and said the matter needed to be addressed in executive session. Brown would have done well on the Central Committee of the Communist Party of the Soviet Union.
I came across this on Facebook. If Ken McCarty, Kevin McCabe, Kevin McKinley, and Tom McKay all win…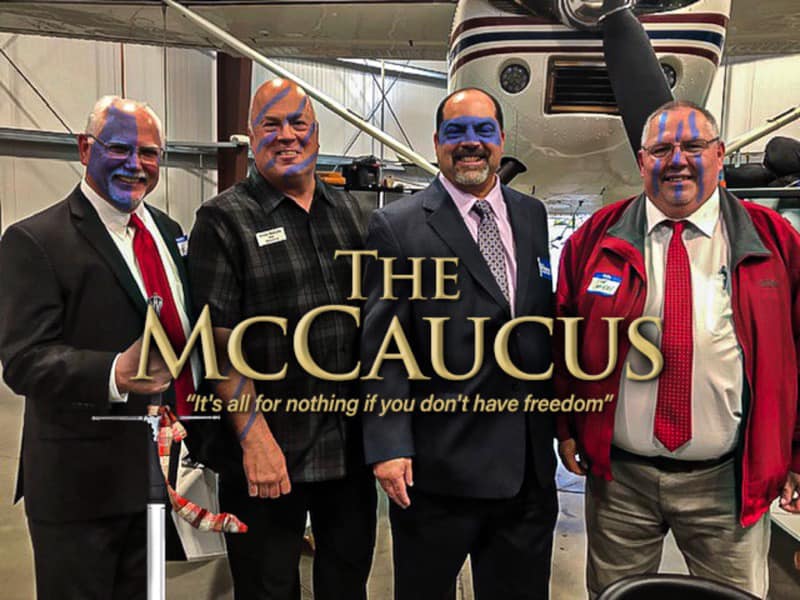 I forgot to report this last week. Craig Richards was ousted as chair of the Board of Trustees of the Alaska Permanent Fund Corporation during their September 23/24 meeting. He was replaced by Bill Moran. I need to go back and listen but apparently it got real loose. Someone made a motion for a new chair and Richards ended up nominating himself and being his only vote.
This Week's Loose Unit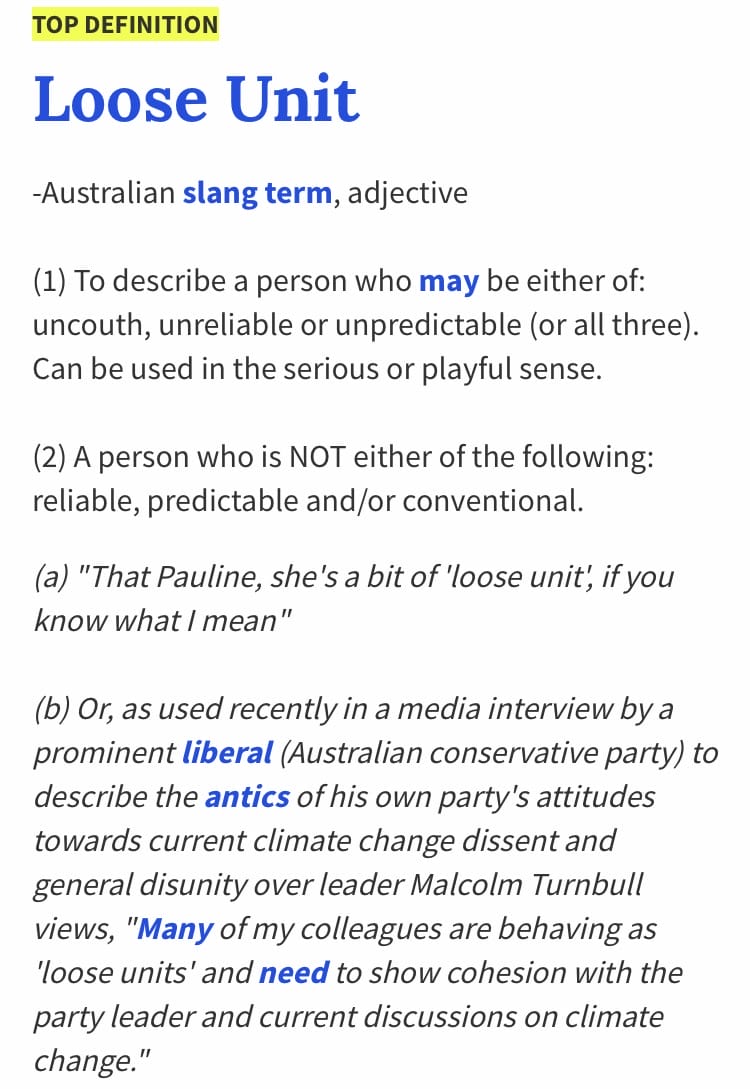 There were a LOT of choices this week. Mostly courtesy of the Running debates Alaska Public Media hosted. Between James Kaufman zooming in from his car in a parking lot, David Nelson opening by saying people hate the legislature and giving a deer in the headlights answer when asked if the legislature should investigate Kevin Clarkson's resignation, to Liz Snyder all of a sudden becoming a Permanent Fund Defender, there was plenty of content. But one candidate really stood out. This week's Loose Unit is Roger Holland. Holland defeated Senator Cathy Giessel in the primary, more than six weeks ago. Recall above that he is still sending out mail talking about defeating her. Very loose. But when Nat Herz asked him if he would support overdrawing the Permanent Fund Earnings Reserve account (ERA), it got real loose. His answer was:
Well, so we're going to be short this year 1.5 to 2.6-7-8-9… whatever billion dollars. That is nothing unusual. We've been short three billion dollars a year for every year for the last five or six years and yes I do believe we are going to have to spend what is available from the ERA.
Beyond loose. Dude has no clue what is happening. There is roughly $6 billion left in the ERA after the $3 billion is committed for next year's draw. Holland goes on to have a very cavalier attitude about overdrawing the ERA. He talks about it like someone would talk about taking a few grand out of their retirement for some home upgrades. After Holland won the primary he told several people that he was "on the outside looking in" when it came to the budget. One would think he would have got schooled up on the budget after that. Alaska only has 20 senators. All it takes is going to the Alaska Permanent Fund Corporation website or the Office of Management and Budget website to get the information. This information can be found on the main page of the Alaska Permanent Fund Corporation website: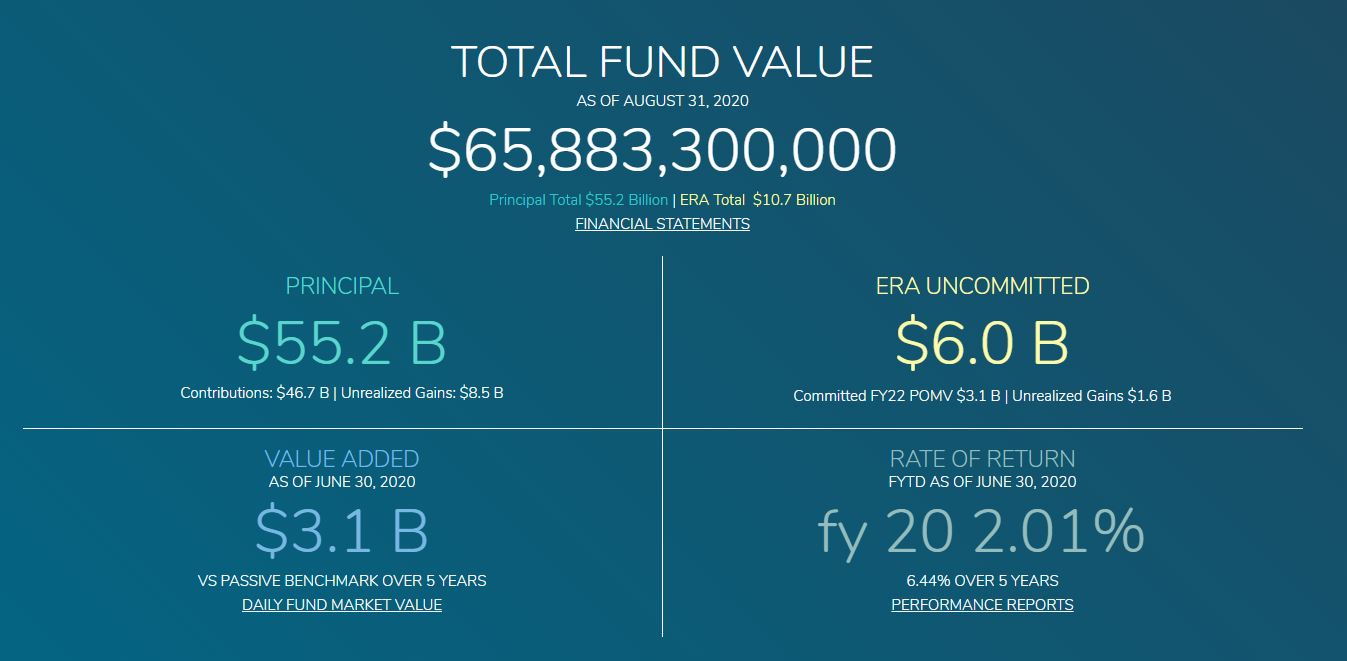 Holland also supports paying a full PFD but has seemingly no plans to pay for it. A $3,000 PFD would cost over $2 billion. All of the savings are gone. Very loose. Holland is going to have one hell of a learning curve in Juneau. God help us.
If you have a nomination for this week's Loose Unit, or if you have any political news, stories or gossip (or any old pics of politicians or public officials) please email me at jeff@alaskalandmine.com.