It's almost November! Thanksgiving and Christmas are just around the corner. Things remain quiet in Juneau. The fourth special session concludes on November 3. Don't count on anything happening. And the newly passed mask mandate in Anchorage appears to have changed nothing.
Apologies for the Sunday Minefield being the Monday Minefield this week. I took a last minute trip down to Vegas to see yesterday's Raiders game! I flew in Sunday morning and did not get much sleep on the plane. I was exhausted after the game. Big shout out to my friend Doug Smith, who hooked me up with one of his season tickets for the game! It was my first NFL game. I highly recommend attending one if you can. It's an awesome experience.
A friendly message and reminder to all our readers, the Landmine is made possible by myself and a team of awesome Alaskans. It takes a lot of work to provide the content we do. If you enjoy the content we provide, please consider making a one time or recurring monthly donation. You can click here to donate. We have a donation system that makes it super easy. We would really appreciate it. And thanks to everyone who has been supportive!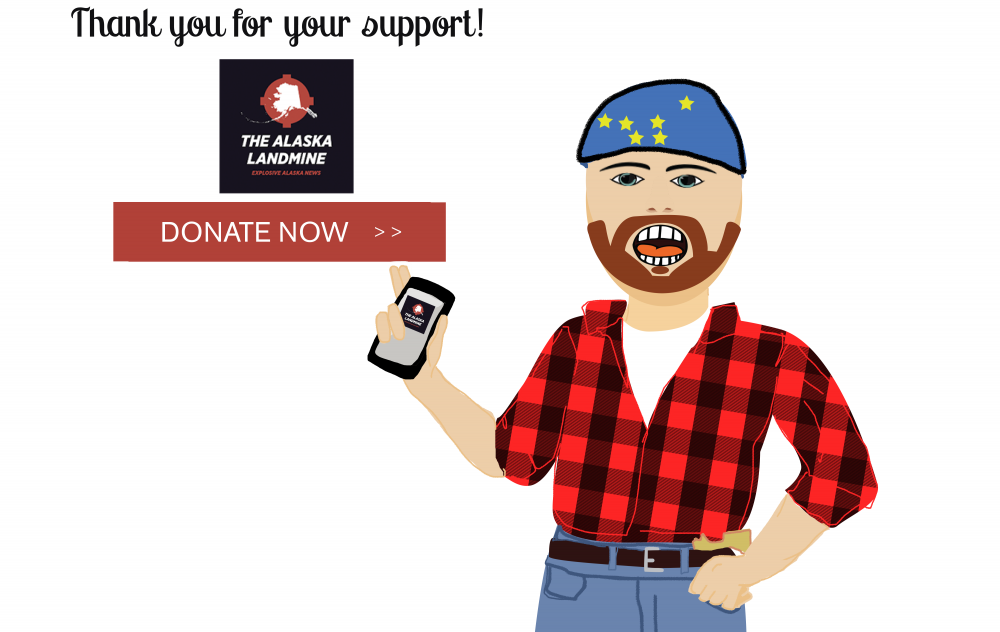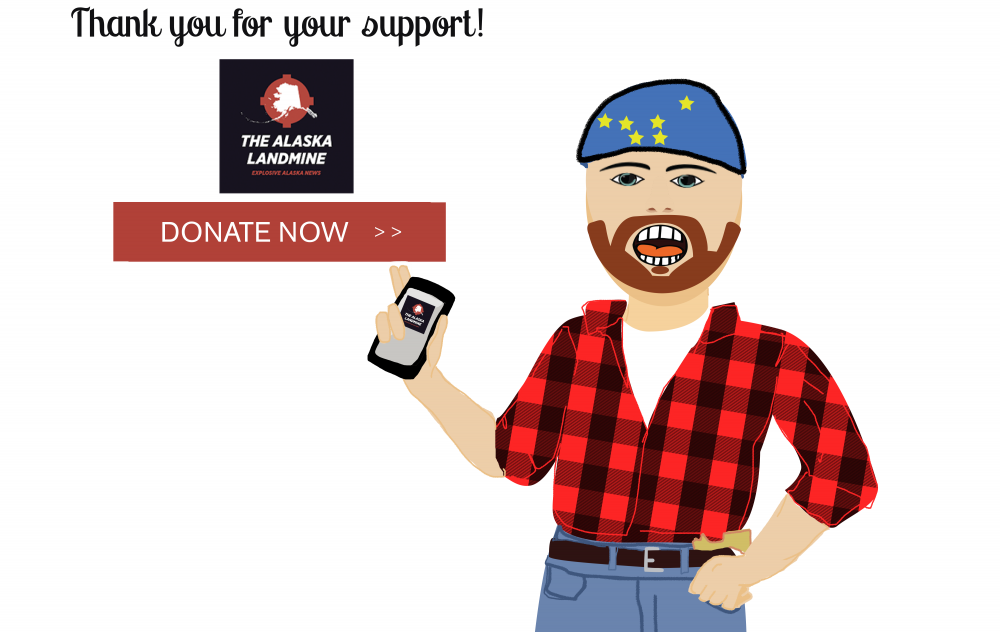 Landmine Birthday
October 22 marked four years since the first Sunday Minefield. This was the first article that appeared on the Landmine. These last four years have flown by. When I started the Landmine I had no way of knowing how much it would grow, the stories we could cover, or that I would be spending so much time in Juneau.
I want to thank all of our readers, contributors, advertisers, and tipsters. The Landmine would not be possible without all of them. I want to thank Paxson Woelber, Allison Hovanec, and Cale Green. The Landmine would not have gotten off the ground and grown the way it has without them. I also want to thanks Scott Jensen and Carolyn Hall. Since first partnering with them in 2019, our partnership has grown so much we now share a production studio and office. Scott's talents have helped us make two short films on homelessness in Anchorage and let us live stream the recent chaotic Assembly meetings. And finally, I want to thank all of our partners whose contributions have helped the Landmine grow. There are too many to name all of them, but here are some key ones:
My friend Lee Baxter. He always answers the phone when I have some kind of legal question, though sometimes I think he regrets answering. Thanks to the help of him and Matt Singer, I was able to successfully sue Governor Mike Dunleavy (R – Alaska) and score a big First Amendment win.
My friend Jason Sear. He helped a ton with our 2018 election central events. And the Landmine podcast would not be possible without his help. He always answer the phone when I have some weird audio question.
My friend Madi Ko. She's done such an awesome job doing graphic artwork and graphic illustrations for the Landmine. In June of 2019 she sent me a cold email while she was still a student at the Rhode Island School of Design saying she was a fan and was available to do graphic work. I'm so glad she did!
And finally, I want to thank all of the current and former elected officials, staffers, and lobbyists who have taught me so much after first going to Juneau in 2019. I often feel like I am drinking from a fire hose because there is so much to learn. After spending the last three years in Juneau, I finally think I am starting to figure out just how things work.
I am looking forward to a busy 2022. With the upcoming January session in Juneau, April's Anchorage Assembly elections, and the state primary and general elections (with an entirely new voting system), 2022 is going to be a wild year. I look forward to covering it all.
Other Happenings
Things have been all but silent in Juneau. This last week there were two House and Senate floor sessions, all technical. The House floor session on Wednesday (10/20/2021) lasted 38 seconds! There was only one committee meeting this week – a House Ways and Means Committee meeting on Friday (10/22/2021). It's puzzling why they just don't gavel out. Nothing is happening. Only nine days left!
The Anchorage Assembly has a regular meeting Wednesday night. Several of Mayor Dave Bronson's nominees are up for confirmation including Bernadette Wilson's dad Dan Zipay for director of Solid Waste Services and Jim Winegarner for director of Real Estate. That meeting will be lively.
After months of speculation, Republican Nick Begich announced he is challenging Congressman Don Young (R – Alaska) this week. Begich is the grandson of Nick Begich, who held the seat before Young. Begich's plane disappeared in 1972 and was never found. He was flying with then-Majority Leader Hale Boggs. This ADN story provides more details about his announcement. Truman Reed, son of lobbyist Ashley Reed, is running Begich's campaign. Reed ran Young's 2020 reelection campaign and until recently worked for Young in D.C. Pretty loose move! Will Begich finally be the one to unseat Don Young? If history shows us one thing, he has an uphill battle challenging the Dean of the House.
This weird new website recently popped up. None of the legislators I emailed have yet responded with how the website is being paid for.
Les Gara, Democratic candidate for governor, announced some key endorsements this week after Bill Walker announced a bunch last week. They include Vic Fischer, Jane Angvik, Senator Bill Wielechowski (D – Anchorage), Representative Zack Fields (D – Anchorage), former Senator Hollis French and his wife Peggy, former Representative Harry Crawford, and several local elected officials.
The Bronson bingo card has been updated! Craig Campbell resigned this week, as well as Stephanie Williams. Williams was head of Boards and Commissions. Pro tip – if you are appointed to to a job by a mayor or governor, don't make social media posts calling for the arrest of members of the legislative body.
There was an official ceremony and ribbon cutting for the newly named Bettye Davis East Anchorage High School on Saturday. Lots of people were in attendance including several elected officials. The performances by the band, orchestra, and drum line were awesome! ASD Superintendent Deena Bishop spoke emotionally  about her relationship with the late Bettye Davis.
Ben Mohr is leaving his position as the executive director of the Kenai River Sportfishing Association to go work for lobbyist Eldon Mulder. Congrats, Ben! You better get a spot at the Driftwood while there's still time. See you in Juneau!
The Alaska Stalker got quite the tip about someone not wearing a mask! Very loose.
This Week's Loose Unit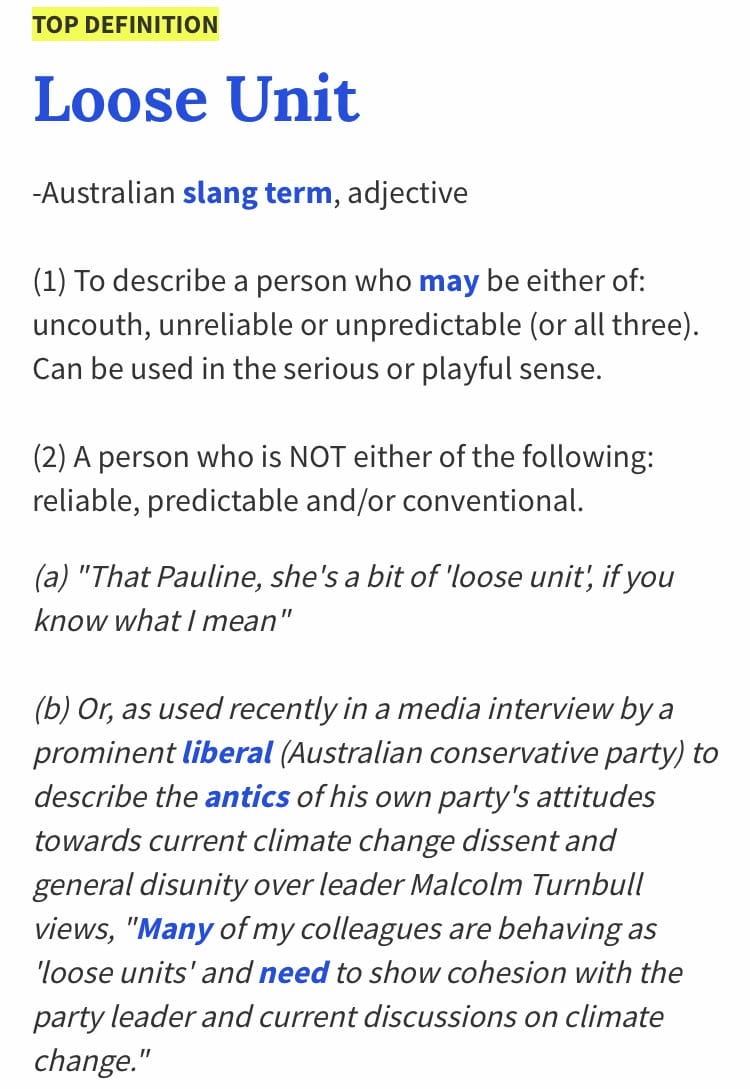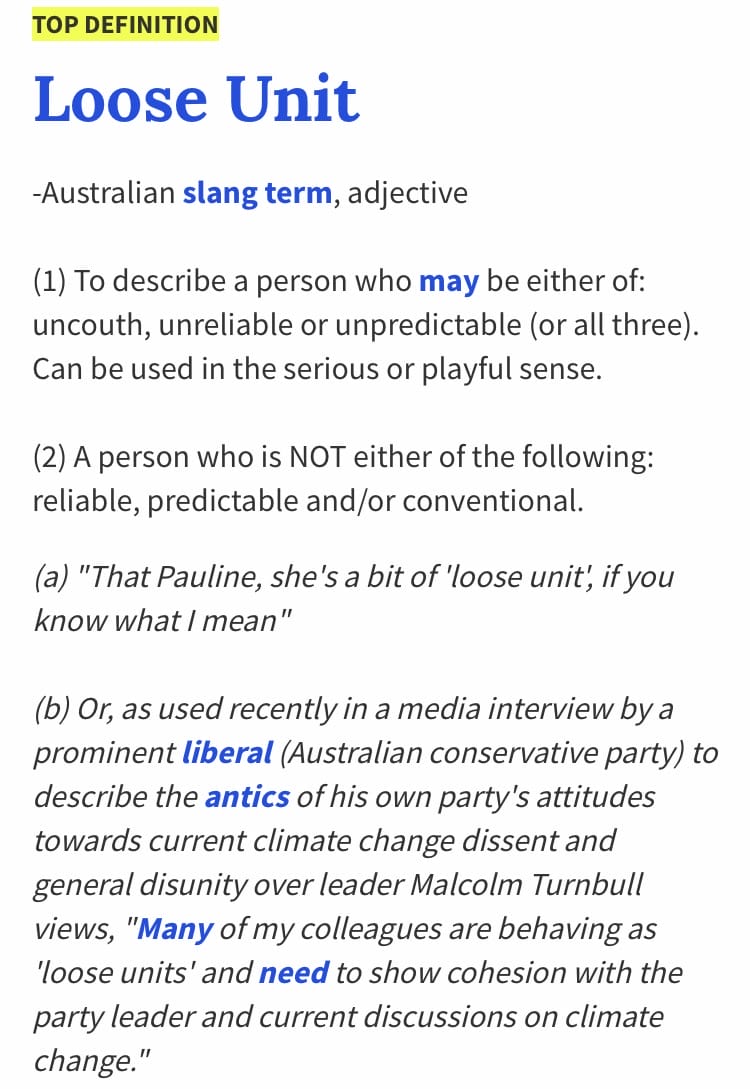 This was one of those no brainer weeks. It's also a bipartisan week! This week's Loose Unit is a tie between Senators Scott Kawasaki (D -Fairbanks) and Josh Revak (R – Anchorage). This week it was reported that Revak was cited for an open container violation in August on the way to the Kenai Classic. But it gets way looser. Kawasaki was in the car with him, and he said it the open beer Revak was cited for was his. This gives "hold me beer" a whole new meaning. Revak has been sober for years, making the citation all that more loose.
Kawasaki told the ADN, "I just brought it with me. I didn't want to waste it, didn't want to dump it." Kawasaki didn't want to waste half a King Street IPA at ten in the morning. Super loose. Kawasaki said they never told the trooper they were legislators. He told the ADN, "I don't think any legislator would ever pull that card. That's a dumb thing to say. It's not like we're really loved." Classic Loose Unit. And there is another element of the story that is beyond loose. The trooper who cited Revak is the same trooper who was recently arrested for child sex abuse. How bizarre.
If you have a nomination for this week's Loose Unit, or if you have any political news, stories or gossip (or any old pics of politicians or public officials) please email me at [email protected]