It was a pretty weird week in Anchorage. After the Anchorage Assembly passed an emergency mask ordinance on Tuesday night, and then voted to override Mayor Dave Bronson's veto, nothing has really changed. Talk about anti-climatic. And in case you forgot, we are almost two weeks into the fourth special session. Little has transpired in Juneau.
A friendly message and reminder to all our readers, the Landmine is made possible by myself and a team of awesome Alaskans. It takes a lot of work to provide the content we do. If you enjoy the content we provide, please consider making a one time or recurring monthly donation. You can click here to donate. We have a donation system that makes it super easy. We would really appreciate it. And thanks to everyone who has been supportive!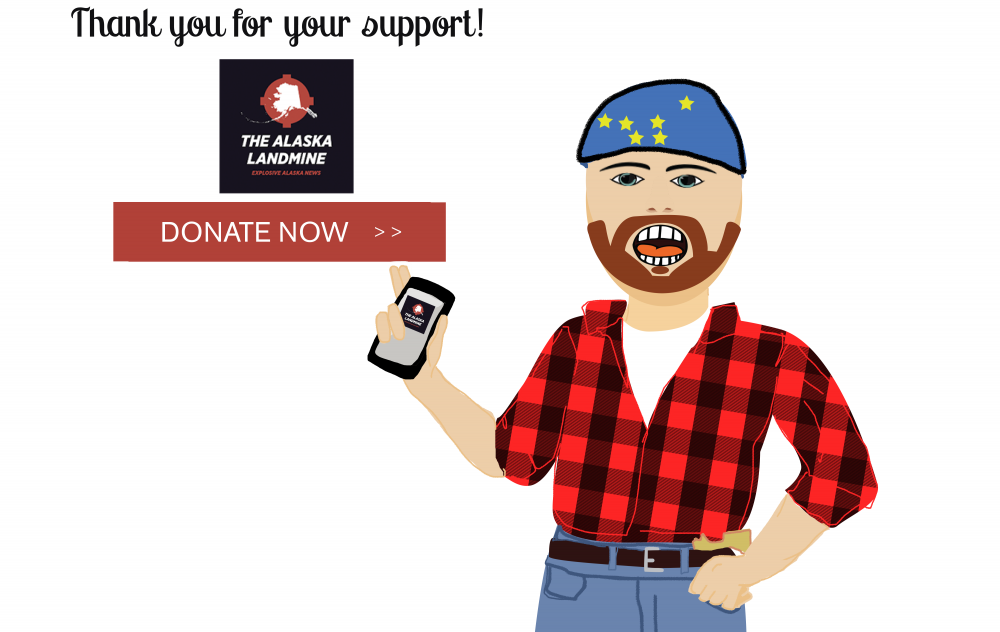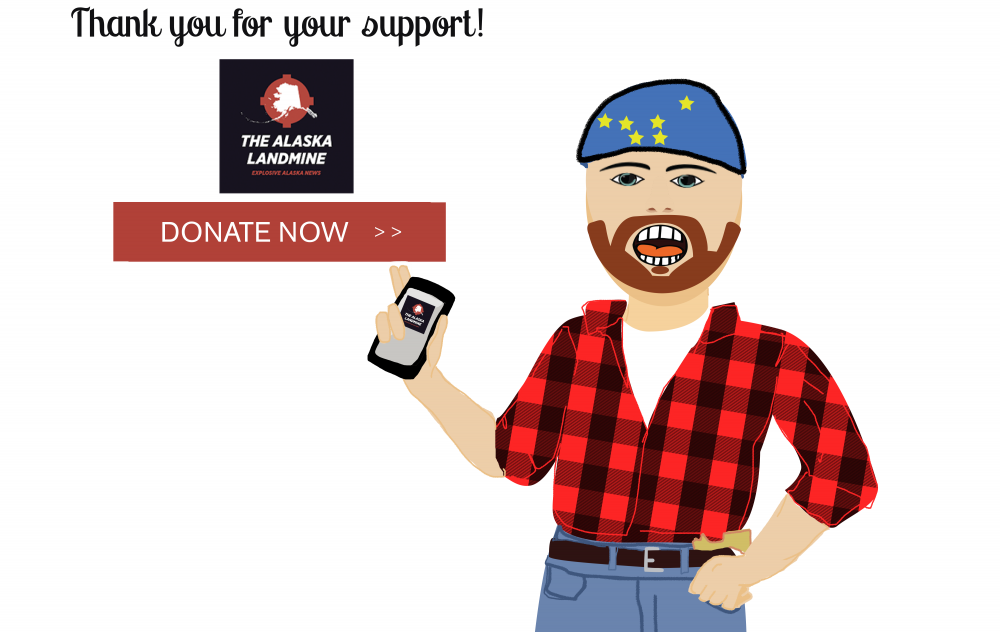 Anchorage Madness
On Tuesday night the Anchorage Assembly passed an emergency masking ordinance 9-2. It was introduced by Assembly members Meg Zaletel and Pete Petersen. This was a different ordinance than the one that saw the raucous public testimony over the last two weeks. Because it was an emergency ordinance, there was no requirement for public comment. But it needed nine votes to pass instead of six (simple majority). The way it was introduced was equally sneaky and clever. It got introduced late in the evening during Tuesday's regular meeting. Because it was an emergency ordinance it could be introduced and voted on at the same meeting. The chambers were mostly empty because the debate on the regular mask ordinance was not supposed to resume until Wednesday evening. Also, because Municipal Manager Amy Demboski and Municipal Attorney Patrick Bergt have COVID-19, they were absent from the meeting. Mayor Dave Bronson was also absent. When many of the anti-mask mandate people in the crowd realized what was happening, they started to rally their people to show up. But the Assembly moved quickly and passed the ordinance. Assembly member Jamie Allard went off on Assembly member Chris Constant before the vote. Hyper loose.
During the vote on the emergency ordinance that was proposed tonight for a mask mandate, Assembly member Allard called Assemblymember Constant "Disgusting." The emergency ordinance passed 9-2. It needed 9 votes to pass. pic.twitter.com/Z76Ey048rL

— The Alaska Landmine (@alaskalandmine) October 13, 2021
Soon after, Mayor Bronson announced his veto. But the veto override threshold is eight votes. It passed with nine. The Wednesday meeting to hear public testimony on the regular ordinance was cancelled. The Assembly met Thursday night to take up the veto override. A lot of us thought there would be an attempt by the anti-mask mandate folks to prevent them from voting. People were very angry about how the Assembly passed the emergency ordinance. But other than what is now the normal yelling and heckling, the override vote happened quickly. The funny thing is, after all the wild testimony, nothing has really changed. I was in several restaurants and businesses this weekend. Some people wore masks and some didn't. As expected, the Bronson administration is not enforcing the mandate. And there are a bunch of exceptions carved out in the ordinance. The whole thing ended up being nothing more than a three-ring circus.
Unspecial Session
Tomorrow marks two weeks of the fourth special session. Other than a few committee hearings, little has transpired. On Friday the Senate held a one minute and 48 second technical session. Members present were Senate President Peter Micciche (R – Soldotna) and Senator Jesse Kiehl (D – Juneau). On Saturday the House held a one minute and 12 second technical session. Members present were Representatives Matt Claman (D – Anchorage), Sara Hannan (D – Juneau), and David Eastman (R – Wasilla). Claman acted as Speaker!
Senators Lora Reinold (R – Eagle River) and David Wilson (R – Wasilla) tested positive for COVID-19, and Senator Click Bishop (R – Fairbanks) was feeling ill this week. Wishing them all a quick recovery. Reinbold was feeling well enough to reply all to an email from Micciche about a proposed special committee on a fiscal plan. I guess she and Governor Mike Dunleavy (R – Alaska) have not made up yet.
Senate President Micciche sent this email to everyone about a proposed special committee on a fiscal plan. Check out Sen. Reinbold's response to… EVERYONE! #akleg pic.twitter.com/mBMnctM9Yg

— The Alaska Landmine (@alaskalandmine) October 16, 2021
With just over two weeks left in the special session, don't count on much happening. The strangest thing is Governor Dunleavy, who called the special session, has been silent about it. You would think he would use it as a way to criticize the Legislature for not doing anything. I guess he is busy with his new podcast.
Other Happenings
This change.org petition appeared earlier today. According to the petition, Firefighter/Paramedic Ben Schultz is being let go by the Anchorage Fire Department. He was the firefighter who was badly injured when in 2017 when he fell 100 feet off a ladder truck. It says his last day will be on November 1 due to budget cuts. He's been with AFD for 11 years. As of this writing the petition has received 1,486 signatures.
I was sad to hear about the passing of former State Senator Clem Tillion. He was a true legend. I was lucky to have been able to sit down with him and record a podcast in February 2019. His life story is incredible.
Andrew Jensen is leaving his role as managing editor of the Alaska Journal of Commerce to take a comms job in the Dunleavy administration. Congrats, Andrew! Now all Dunleavy needs to do is hire Mike Porcaro and Tom Anderson and his media empire will be complete. Remember he hired radio hosts Rick Green (Rydell) and Dave Stieren. Green has been the big surprise. He's been at Fish and Game since right after Dunleavy was elected. He's put his head down, got off social media, and focused on his job. A high level politico told me Green has done such a good job at Fish and Game that he will likely have a job regardless of who the next governor is. Compare that with Dave Stieren, who often refers to Scott Kendall and others as "soy boys" on social media.
The Walker/Drygas campaign announced some additional co-chairs this week. Some impressive names including Marilyn Stewart, a Republican who worked for Governor Dunleavy, as well as some big name Democrats.
We are proud to have the support of this impressive list of Alaskans. As our momentum builds, we hear it over and over again: Alaskans are ready for real leadership. pic.twitter.com/JXAcZcPGrG

— Bill Walker (@BillWalkerAk) October 13, 2021
Democratic gubernatorial candidate Les Gara announced the endorsement of former Governor Tony Knowles and his wife Susan. Still no word on Gara's running mate.
Kind endorsements from Governor and First Lady Tony & Susan Knowles:
"Growing up in foster care, Les understands the challenges many Alaskans face in their daily lives.  He knows our children deserve a path to success through better schools, our workers need good paying jobs 1/2 pic.twitter.com/6ISqrAwoe4

— Les Gara (@LesGara_InAK) October 15, 2021
Tim Rockey announced he is leaving his job at the Frontiersman to take a job at Alaska's News Source (I will always refer to is as KTUU or Channel 2). Congrats, Tim!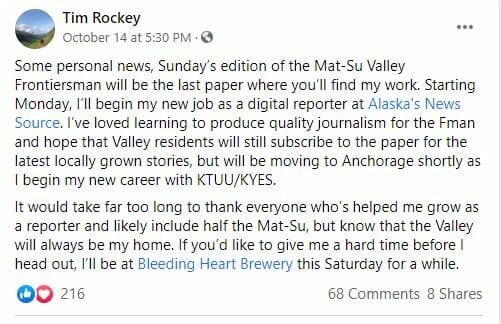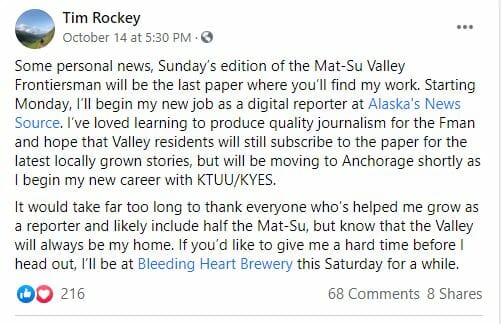 Robert McNeiley, who just moved here from Chicago to take a job at KTUU, was let go because he would not get a COVID-19 vaccine. He testified at the Anchorage Assembly about it. He said he has a health condition that prevents him from getting the vaccine. That really sucks. He told me he wants to stay in Anchorage and is looking for a job. Reach out to him if you know of anything.
Robert McNeily, a reporter for @AKNewsNow, testified at the Assembly meeting that he was fired by @GrayTelevision for not getting a COVID vaccine. He said he has preexisting conditions (from doctor) which prevent him from getting it. He started on Aug 2. Moved here from Chicago. pic.twitter.com/DqeUJAiGTf

— The Alaska Landmine (@alaskalandmine) October 13, 2021
Glad to see Representative Kevin McCabe (R – Big Lake) is a Landmine reader! Kevin, I would love to do a podcast during the next session.
I used to really love the Anchorage Press when Nick Coltman ran it. Saying it has gone downhill is an understatement. For all the trash the Press and John Aronno talk about me and the Landmine, they sure admire our work!
This Week's Loose Unit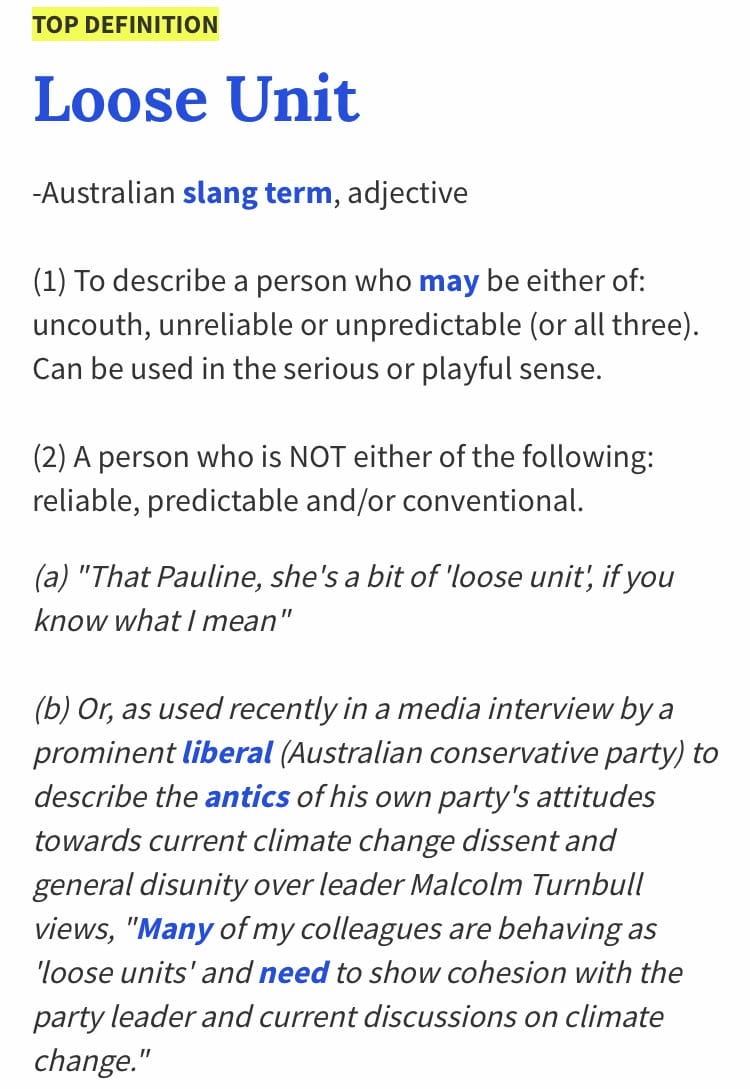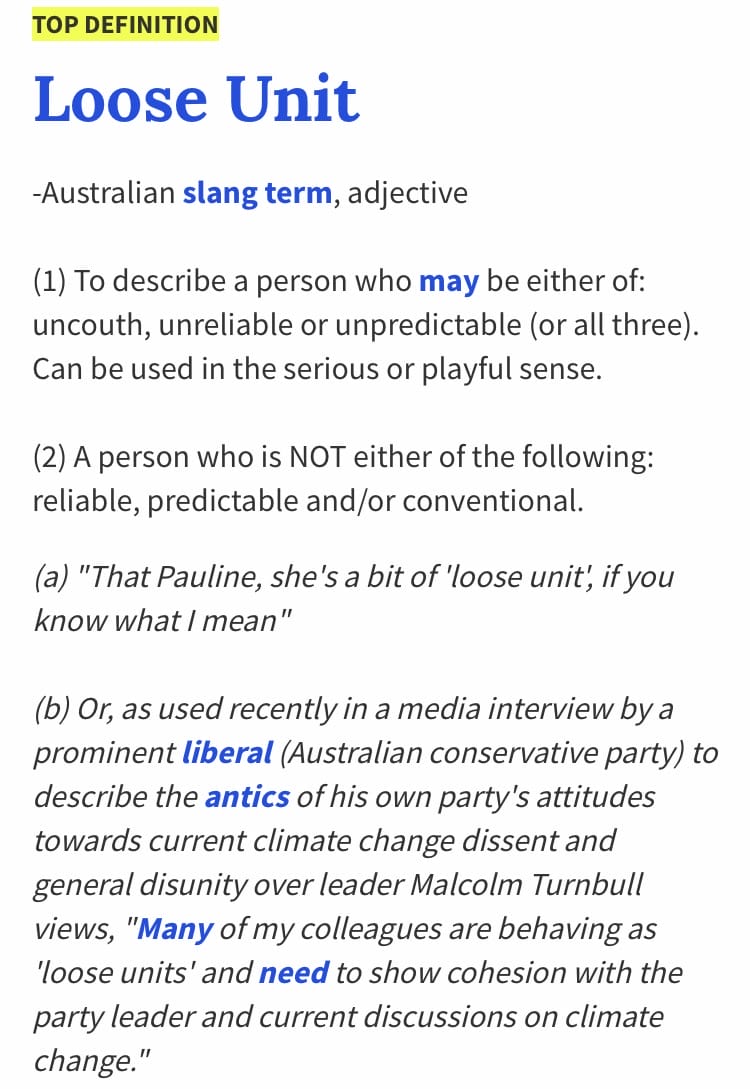 There were so many Loose Units this week it was hard to keep track. After a lot of thought, this week's Loose Unit is Anchorage. There are just too many people to name, but here is a high level overview:
All the people who showed up to the meetings who claimed tyranny was at our doorstep with the mask ordinance. The complete lack of civility and attempted filibuster was a joke. It was embarrassing and very loose. Assembly members Zaletel and Petersen for introducing an emergency ordinance when no was around. They knew exactly what they were doing. While clever, it was definitely loose. Mayor Bronson for vetoing the ordinance that he knew the Assembly would override. That was just more theatrics and loose behavior. The Assembly for allowing the spectacle to go on for as long as it did. Assembly member Allard for being an all around mean person and Loose Unit. After all that happened, things are really no different than they were before the ordinance passed. I have lived here since 2004. It's sad what a joke our government has devolved into. Check out my recent interview with former Assembly member and chair Dick Traini. It sums it all up.
If you have a nomination for this week's Loose Unit, or if you have any political news, stories or gossip (or any old pics of politicians or public officials) please email me at [email protected]