This was definitely a weird week for Alaska politics. Contentious Anchorage Assembly meetings continued over the proposed mask mandate. They culminated in a meeting on Friday being cancelled due to two members of Mayor Dave Bronson's administration testing positive for COVID-19. The Legislature gaveled in for the fourth special session in Juneau, though little actually transpired. And a federal judge ruled in favor of two psychiatrists who sued Governor Mike Dunleavy (R – Alaska) after they were fired in 2019 for not signing what has been called a loyalty pledge.
A friendly message and reminder to all our readers, the Landmine is made possible by myself and a team of awesome Alaskans. It takes a lot of work to provide the content we do. If you enjoy the content we provide, please consider making a one time or recurring monthly donation. You can click here to donate. We have a donation system that makes it super easy. We would really appreciate it. And thanks to everyone who has been supportive!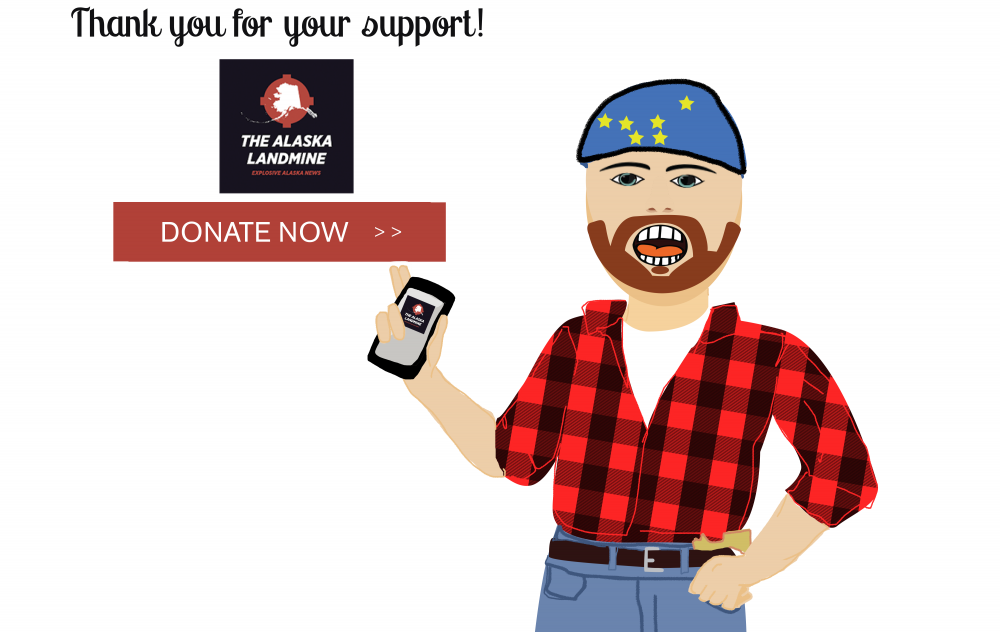 Anchorage Assembly Madness
Meetings continued this week over the proposed mask mandate by Assembly members Meg Zaletel and Pete Petersen. The Assembly met on Monday, Tuesday, and Thursday. They were set to meet on Friday afternoon but that meeting was cancelled after two members of the Bronson administratoin, Municipal Manager Amy Demboski and Municipal Attorney Patrick Bergt, tested positive for COVID-19. The meetings on Monday and Tuesday were relatively calm compared to some of the prior meetings. However, Thursday's meeting went off the rails. It started with Assembly Chair Suzanne LaFrance shutting down questions from Assembly members due to what was a clearly a delay tactic. Assembly member Jamie Allard and Mayor Dave Bronson stated that it was shutting down free speech. Which it was not. Robert's Rules has many provisions for preventing intentional delays or deleterious actions. Legislative bodies are also allowed to, and often do, set rules for how members can talk and when.
Thursday's meeting also saw Municipal Manager Amy Demboski dismiss security and attempt to cut the live feed to YouTube and the municipal TV channel. Several children testified and the crowd broke into cheers and song multiple times. Adam Trombley, director of Economic and Community Development, removed the essentially useless plastic shield that was placed in front of the podium. It was definitely seen as a symbolic gesture to show who was in charge of the room.
Throughout these meetings many in the crowd have chastised members of the media. Last week a woman knocked the camera out of my hand. On Monday another woman got in my way and blocked me from walking. She then grabbed my microphone and thrust it at me and accused me of harassing women, all in front of a security guard. She suffered no consequence. Paxson Woelber, who was taking pictures at all the meetings, was yelled at and harassed several times throughout the meetings. On Thursday, Skip Myers, the man in the infamous Star of David photo, kept unplugging one of our cameras. When Scott Jensen went back to plug it back in, another man pushed him. When I confronted Skip and others around him on camera, several people mocked me. I tried to tell security but that is when I realized they had been dismissed by Demboski. I was then told by Demboski that the Anchorage Police Department were now in charge of security. The officers I spoke with were not eager to deal with the guy who kept unplugging our camera. The Bronson administration made it clear they were in charge of the room. Thursday's meeting could have easily ended up in complete chaos or worse. With no security, and only a few officers in the room, there was little to stop the crowd from getting out of control or violent. The vibe in that room is not something I have ever experienced in this country. I have definitely felt it in Russia and former Soviet Republics I have spent time in.
It is unclear when the meetings will resume. It is not even clear if Tuesday's regular Assembly meeting will take place. An Assembly press release stated:
Assembly leadership is also investigating postponing the regularly scheduled Tuesday, October 12 meeting to allow for adequate time for Assembly members and members of the administration to follow appropriate CDC guidelines and the Municipality's protocols for testing and quarantine, established August 30, 2021. An update on the October 12 Regular Meeting will be announced shortly.
Fourth special session off to rocky start
The following is from this week's edition (10/7/2021) of the Alaska Political Report. You can click here for more information about the Alaska Political Report. A subscription is $999/year per organization. You can email jeff@akpoliticalreport.com if you would like to subscribe.
The fourth special session began Monday in Juneau. Only 11 of 20 members of the Senate were present for the floor session – the bare minimum for a quorum. The House had 33 of 40 members present, but five members of the House majority were not in Juneau. Nonetheless, the House passed House Concurrent Resolution 401 on Monday, which authorizes a recess longer than three days while committees do work. Several members left Juneau on Monday evening and Tuesday. HCR 401 has been transmitted to the Senate but has not yet been taken up.
Article II, Section 10 of the Alaska Constitution states:
Neither house may adjourn or recess for longer than three days unless the other concurs. If the two houses cannot agree on the time of adjournment and either house certifies the disagreement to the governor, he may adjourn the legislature.
For HCR 401 to go into effect, the Senate would need to pass it. Alternatively, either body can hold technical floor sessions to fulfill the constitutional requirement. GOP Gov. Mike Dunleavy, who called the special session, has been quiet so far.
The turmoil in the 14-member Senate majority is increasing. Six of the majority's more conservative members drafted a letter to Senate President Peter Micciche, R-Soldotna, saying they oppose HCR 401 and listing several demands. Anchorage Republican Sens. Roger Holland and Mia Costello were the only senators present in Juneau on Monday who signed the letter.
Talk about a reorganization in the Senate continues. Senate Minority Leader Tom Begich, D-Anchorage, told the Political Report: "It's clear there is a faction of the majority that doesn't support Peter Micciche and the finance co-chairs. I am happy to organize with Micciche and the other members of the majority, but not the members who wrote the letter. I have no intention of overthrowing the president of the Senate. He should be thinking about who is on his team."
If Begich could bring all six of his minority members with him to join the moderate members of the Senate, they could form a new 12- or 13-member majority. Wasilla Republican Sen. David Wilson, who is aligned with the more conservative members but whose name did not appear on the letter, is the wild card. We reached out to the six members who signed the letter, but five could not be reached, and Holland declined to comment.
Another option for reorganization could be around a full dividend. If Sens. Bill Wielechowski, D-Anchorage, Donny Olson, D-Golovin and Scott Kawasaki, D-Fairbanks, could combine with Bethel Democratic Sen. Lyman Hoffman and the six conservative Republicans who signed the letter, they would just need one more member to get to 11. This is the less likely of the two options.
The House has a regular floor session scheduled for tomorrow. The Senate has a technical floor session scheduled. (Both ended up holding technical floor sessions). The only committees that met this week were Legislative Council and the Joint Armed Services Committee.
Other Happenings 
U.S. Senate candidate Kelly Tshibaka was fined $270 for commercial fishing without a license. This ADN story has more details. This was the result of a July Landmine story about a campaign video Tshibaka posted that clearly showed her commercial fishing. Talk about an epic fail. Tshibaka was not fined for obtaining a resident sport fishing license at the Kenai Classic in 2019. According to the ADN article:
"We declined any criminal charges due to insufficient evidence to establish her mental state. This left the strict liability citation, and we believe it is a good fit," said Department of Law attorney and spokeswoman Grace Lee.
I was always told ignorance of the law is not a defense for breaking the law. Guess I was wrong! Senator Lisa Murkowski (R – Alaska) is already referencing the fishing issue. You can read what she told CNN about it here. Next year is going to be so loose.
Judge John Sedwick ruled in favor of two psychiatrists who sued Governor Dunleavy and his then Chief of Staff Tuckerman Babcock for being fired after they refused to sign what has become known as the "loyalty pledge" in 2019. This KTOO article has more details. The ruling bodes well for former state attorney Libby Bakalar, who sued over the same issue.
A mailer was sent out to several Anchorage homes this weekend. It included several of our photos of the recent Anchorage Assembly meetings. We post the photos under a Creative Commons license for anyone to use as long as they provide credit. The mailer did not include a "paid for by" disclaimer. On Saturday we posted that we had nothing to do with it. Soon after, the group Alaskans for Posterity made a Facebook post saying they sent it out.
This Week's Loose Unit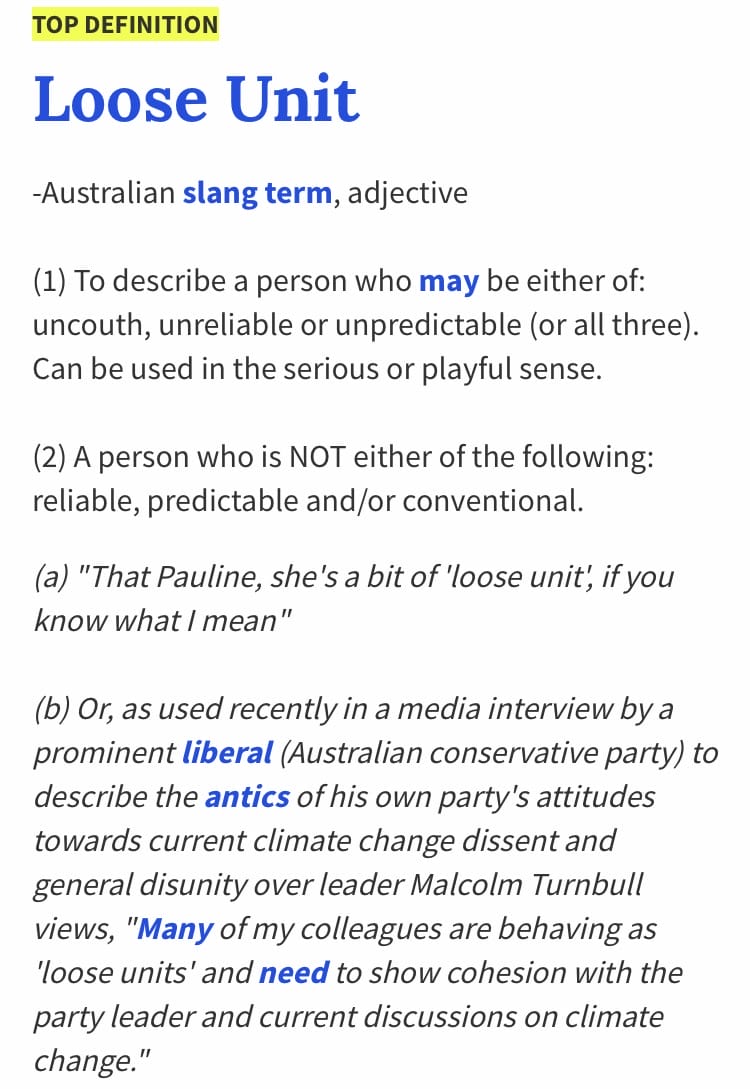 At this rate I really need to start a daily Loose Unit. There were so many deserving candidates this week it was hard to pick one. But an event that Landmine photographer and co-owner Paxson Woelber caught on camera made this week's designee clear. This week's Loose Unit is Adam Trombley. After Stephanie Taylor, who is running against Assembly member Forrest Dunbar, testified, a seriously bearded Trombley casually strolled over to the podium, grabbed the plastic shield, and walked behind the dais with it. Classic Loose Unit. The crowd erupted into applause, causing LaFrance to call a break. Now let's be honest, that shield was performative and did little to stop anyone from spreading or catching COVID. The act of Trombley taking it away was clearly a ploy to assert Mayor Dave Bronson's dominance over the meeting and Assembly. And it worked. The meeting continued without the shield. Very loose.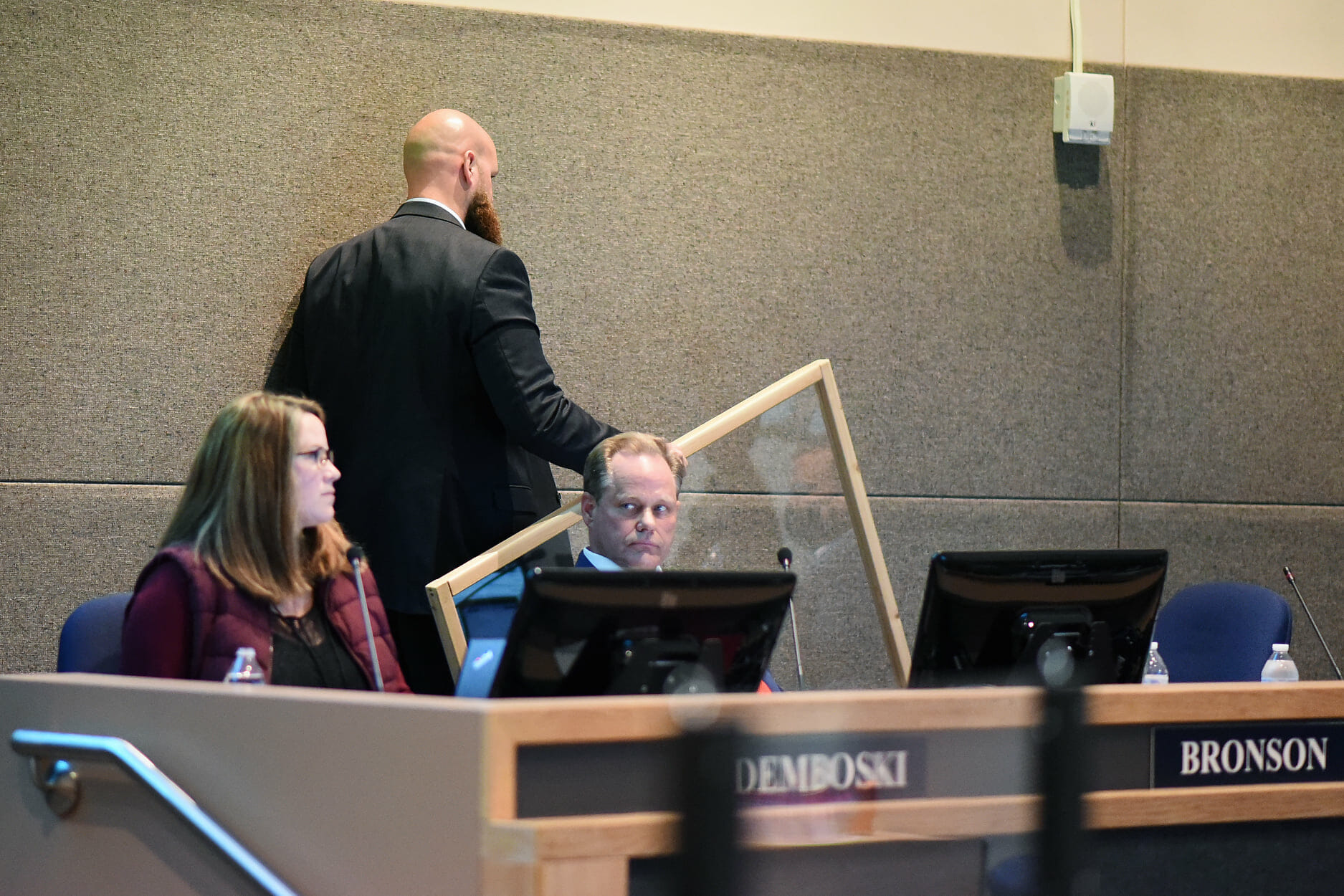 If you have a nomination for this week's Loose Unit, or if you have any political news, stories or gossip (or any old pics of politicians or public officials) please email me at jeff@alaskalandmine.com.