Winter has finally arrived as much of Southcentral was hit with snow this weekend. The start of the next legislative session is just over two months away. The Anchorage Housing Action Week, sponsored by the Anchorage Assembly, was held this week. The Alaska Seafood Marketing Institute held their annual All Hands on Deck conference this week at the Captain Cook in Anchorage. And some more people have filed to run for the Legislature.
A friendly message and reminder to all our readers. The Landmine is made possible by myself and a team of awesome Alaskans. I recently got back from Juneau for my fifth session in a row reporting on the Legislature. If you enjoy the content we provide, please consider making a one time or recurring monthly donation. You can click here to donate. We have a donation system that makes it super easy. We would really appreciate it. And thanks to everyone who has been supportive!
Anchorage Events 
The Anchorage Assembly held their Housing Action Week this week in Anchorage. You can see the agenda here. Charles Marohn, the founder of Strong Towns who coined the term stroad, spoke on Friday. It's nice they held a summit and invited Marohn to speak, but it seems to be just another event where a lot of people talk about the problems and then nothing happens. Everyone knows the major barriers to housing are related to zoning and regulations. And we all see what happens when the Assembly tries to do anything with those. The Anchorage Assembly should invite members of the Mat-Su Borough Assembly and home builders in the Mat-Su to tell them how and why so many houses are being built out there.
The Alaska Seafood Marketing Institute held their annual All Hands on Deck conference this week in Anchorage. You can see the agenda here. I attended part of it on Friday. The International Marketing Committee session was pretty interesting. There was some discussion about labeling our fish "Alaskan" instead of "American" because of our enemies. But that idea did not get much traction. There was also a lot of discussion about Russian fish that get sold to processors in China or Vietnam and then make their way to the United States, effectively bypassing sanctions.
The reception on Friday night was awesome. A great spread and some cool people! Senator Bert Stedman (R – Sitka), Representative Sara Hannan (D – Juneau), Fish and Game Commissioner Doug Vincent-Lang, and Commerce Commissioner Julie Sande were a few of the politicos in attendance. Senator Scott Kawasaki (D – Fairbanks) was also spotted at the conference. I know because he "borrowed" my name tag and I had to spend time tracking him down to get it.
Other Happenings 
Some representatives from a company called HIF Global were recently in Anchorage. The company is based in Chile. I am not even going to pretend to understand what they do, but it has to do with creating energy using hydrogen and carbon dioxide. It sounds interesting, but also expensive. From their website:
We use renewable energy to produce green hydrogen via electrolysis, and we capture CO2 from the atmosphere, or from an industrial or biogenic source. We then combine the green hydrogen with the CO2 through a process called synthesis, obtaining a fossil fuel substitute that can work in existing engines and infrastructure.
The final result is carbon neutral eFuel.
eFuels are a substitute for fossil fuels used in today's cars, ships, trucks and airplanes, with no modifications required.
Shout out to my friend Logan Birch, president and chairman of McKinley Alaska Growth Capital, for being included in a recent press release from the Small Business Administration about three new Small Business Lending Company (SBLC) licenses to lenders focused on historically underserved markets. From the press release:
McKinley Alaska Growth Capital is thrilled to receive a new SBLC license that will allow our community-focused SBA lending program to grow. As a successful, dedicated SBA lender for more than 25 years in Alaska and as a certified Native Community Development Financial Institution, we're proud of our focus and expertise in supporting businesses in rural and Indigenous communities that often lack the financial resources of urban centers. Our business model thrives on local collaboration and creative partnerships, and with this SBLC license, we will be able to offer our services to even more underserved markets outside of Alaska. Our experienced, hands-on team of SBA lenders looks forward to helping support the next generation of entrepreneurs.
Four people recently filed letters of intent to run for the Legislature, two incumbents and two challengers:
Representative Zack Fields (D – Anchorage) filed for re-election to the House.
Representative George Rauscher (R – Sutton) filed for re-election to the House.
Andy Cizek, an independent from Soldotna, filed to run against Senator Jesse Bjorkman (R – Nikiski). Cizek, along with Republican Tuckerman Babcock, was defeated by Bjorkman last year.
Lee Ellis of Girdwood filed to run for the House. This is the seat currently held by Representative Laddie Shaw (R – Anchorage). There's a lot of speculation that Shaw won't seek re-election next year. Ellis' voter ID is set to private and he did not answer a call, so not sure of his political affiliation. He's listed as the president of the Midnight Sun Brewing Company.
This Week's Loose Unit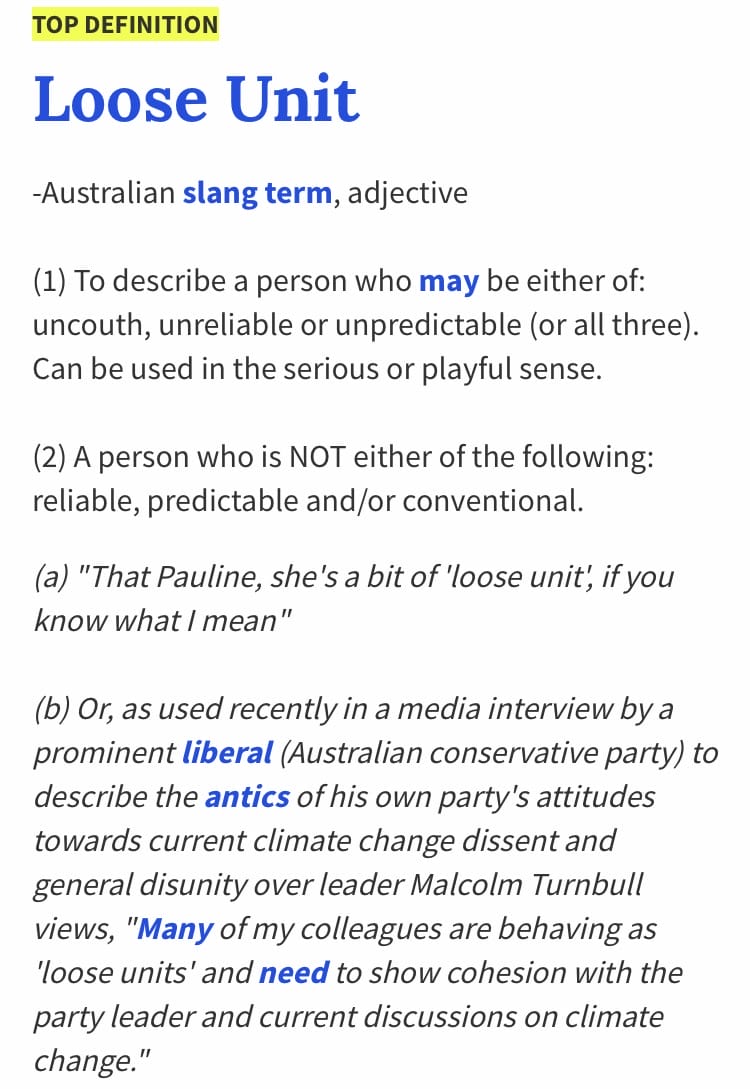 This was one of those extremely easy weeks. This week's Loose Unit is Ellie Rubenstein. And did she prove just why the weekly Loose Unit exists. If you did not see this Landmine article about her recent trip to Riyadh, Saudi Arabia to attend a finance conference with the Epstein people, read that first to get an idea of just what kind of Loose Unit we are dealing with.
Rubenstein, who was appointed to the Permanent Fund Board of Trustees by Governor Mike Dunleavy (R – Alaska), was there speaking on a panel at the conference. And she did not disappoint. She claimed she was the first female vice-chair and first professional investor "in history" on the board. There have been two prior female vice-chairs (one just over a year ago) and even a former female chair in the 90s. And as far as the being the first professional investor, the first chair of the board was Elmer Rasmuson. He served on the board before Rubenstein was even born. Super loose, but we are just getting started.
She then claimed that all the other members of the board are politicians (none are) and implied she's the only real fiduciary on the board. She claimed they ask her everyday if she wakes up and thinks about changing statutes, to which she replied, "No, I wake up and read the markets." Her comments were so loose the moderator even commented, "Alaska isn't known for its investment professionals?"
Rubenstein appears to believe Alaska is filled with a bunch of rubes and idiots who, without her genius mind, would go broke. It's amazing the fund got to $80 billion without her. But I am saving the best for last. After a question about the board's decision to lower private equity she said, "Boy was my father not impressed." Her father, David Rubenstein, is a billionaire whose company manages nearly $1 billion of Permanent Fund money. Talk about a classic Loose Unit.
Rubenstein has a private equity fund, Manna Tree, that deals with food. Check out this bizarre video of her talking about it. I bet if my daddy was a billionaire I could have a cool and trendy fund about food too! At least she was able to attend the conference wearing a Louis Vuitton jacket that cost nearly $6,000. Definitely gotta keep up appearances!
If you have a nomination for this week's Loose Unit, or if you have any political news, stories or gossip (or any old pics of politicians or public officials) please email me at jeff@alaskalandmine.com.