I hope everyone had a good Thanksgiving with friends and family. Christmas will be here before we know it. Several undetermined races were decided this week when the Division of Elections finally conducted the ranked choice tabulation. And on Friday the State Senate announced a new bipartisan majority, while the State House is yet again far from being able to organize after an election.
A friendly message and reminder to all our readers. The Landmine is made possible by myself and a team of awesome Alaskans. We worked hard on all of our election coverage. I will be headed back to Juneau again in January to report on the session. If you enjoy the content we provide, please consider making a one time or recurring monthly donation. You can click here to donate. We have a donation system that makes it super easy. We would really appreciate it. And thanks to everyone who has been supportive.
Races Finally Decided 
Twelve races were finally decided on Wednesday when the Division of Elections retabulated votes in races where a candidate did not have a clear winner. If you missed our live coverage you can watch it here.
Senator Lisa Murkowski (R – Alaska) defeated Republican Kelly Tshibaka after Republican Buzz Kelley and Democrat Pat Chesbro's votes were reallocated. Congresswoman Mary Peltola (D – Alaska) again defeated Republican Sarah Palin after Libertarian Chris Bye and Republican Nick Begich's votes were reallocated. Both of these results were expected.
There were three State Senate races that were decided using ranked choice voting. All three candidates who were in the lead prevailed: Republican Cathy Giessel ousted Senator Roger Holland (R – Anchorage), Republican Jesse Bjorkman beat Republican Tuckerman Babcock, and Senator David Wilson (R – Wasilla) beat Republican Stephen Wright. All three winners are part of the new 17-member bipartisan majority coalition in the Senate. This Landmine article details the members and leadership positions.
The seven House races that were decided using ranked choice voting mostly went as expected. Republican Julie Coulombe narrowly defeated Independent Walter Featherly, preserving a key Republican seat. Democrat Cliff Groh ousted Representative David Nelson (R – Anchorage) and Democrat Maxine Dibert ousted Representative Bart LeBon (R – Fairbanks). This resulted in two Democrat pickups in the State House. Representative Tom McKay (R – Anchorage) now leads Democrat Denny Wells by just four votes. This race will trigger an automatic recount and will take some time to be decided.
If McKay prevails, Republicans will have 21 members in the State House – the bare minimum to form a majority. But Representative Louise Stutes (R – Kodiak), who currently serves as Speaker of the House, has been in bipartisan coalitions since 2017. Representative David Eastman (R – Wasilla) is currently dealing with a court case that claims he's ineligible to serve because of his membership in the Oath Keepers. That won't be resolved until at least December. And Jamie Allard, well let's just say no one should want to be in a 21-member caucus where Jamie Allard has a veto.
Democrats and Independents are in the same place they were after the 2018 election – they have 19 members to the Republicans 21. But this time there are several new members, some of them extremely woke. Even if they get Stutes, it's not going to be easy convincing other Republicans to join. And we all saw how chaotic a 21-member majority has been the last few years. Representative Josiah Patkotak (I – Barrow) could theoretically join the 21 Republicans to form a majority. But he would probably want to be speaker, something several of the Republicans may object to. Remember, it takes 21 votes to elect a speaker. And he's probably not keen on being in a majority with David Eastman (maybe) and Jamie Allard.
Unless something extraordinary happens in the next few months, the House will likely not be organized by the time session starts. This happened after the 2018 and 2020 elections. In both cases, bipartisan coalitions resulted a month into session. Session is going to get real loose!
Other Happenings 
ConocoPhillips Alaska posted their VP of external affairs job this week. This is the job Ben Stevens held before tragically passing away. Word is a lot of insiders are eyeing the job, but posting right before Thanksgiving mean they may already have someone in mind.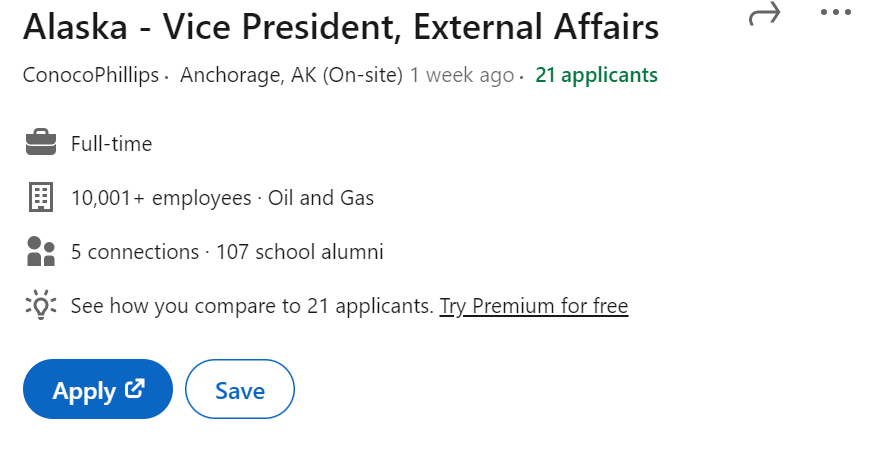 Several legislative staffers are either on the move or looking for work now that all the races have been decided and the Senate has organized. Here are a few:
Noah Hanson, who previously served as the Senate minority's press secretary, is the new Senate majority press secretary.
Emma Torkelson, who was working for Senator Josh Revak (R – Anchorage), is going to work for Senator-elect James Kaufman (R – Anchorage), who succeeded Revak.
Katie McCall and Joe Byrnes, who are chiefs of staff to Senator Mia Costello (R – Anchorage) and Bart LeBon, will be looking for new jobs as both of their bosses were defeated.
There will be a lot of staff movements in the months to come. Consider subscribing to the Alaska Political Report to get all of the executive and legislative branch staff hires and departures.
This Week's Loose Unit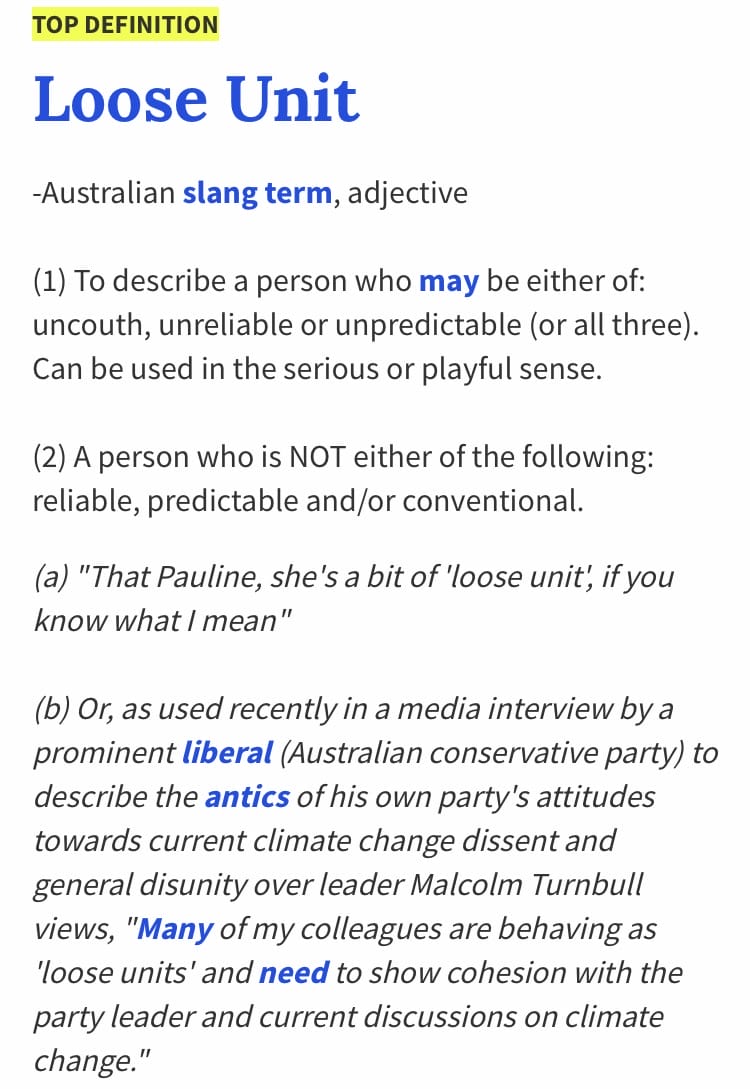 Things were slower than usual during the week of Thanksgiving. But there is always someone! This week's Loose Unit is Tom McKay. As I wrote above, McKay is leading Democrat Denny Wells by just four votes. Four votes in a Republican South Anchorage district! Very loose. McKay and Republican David Eibeck got nearly 53% of the combined vote on the first round. McKay, who did not campaign much and has aligned himself with the very conservative Valley legislators, just received a strong message from voters in his district. What should have been a safe Republican seat is now subject to a recount. If Wells should prevail after the recount, Republicans would go from 21 members in the 40 member House to just 20. That is loose.
If you have a nomination for this week's Loose Unit, or if you have any political news, stories or gossip (or any old pics of politicians or public officials) please email me at jeff@alaskalandmine.com.